Peyton Gelfuso parents are speculated to be David and Heidi Gelfuso. It is also believed that Peyton has a brother who previously played collegiate baseball.
Famous for being Bronny James' prom date, Peyton Gelfuso has set the internet on fire. If some are wishing well for the young couple, then they are some people leaving mean comments on Peyton's TikTok handle.
It all started last year when Bronny took Peyton as his prom date. Bronny's mom, Savannah James, also shared a post of her son and Peyton on her Instagram handle.
And this year as well, Peyton was Bronny's plus one for prom night. This time around, Savannah stuck to sharing pictures of Bronny only amid the backlash and the memes that were made the last time around.
Peyton Gelfuso Speculated Parents: David And Heidi Gelfuso
It is speculated that Peyton Gelfuso is the youngest child of David and Heidi Gelfuso. It is believed that the couple raised Peyton and her brother, Parker Gelfuso, in California.
The parents of the Sierra Canyon graduate remain away from the public spotlight. The 19-year-old has limited posts about her family, one such post being a birthday wish to her mom.
Peyton has kept the post as her Instagram story highlight as she celebrated her mom turning 53. Other than that Peyton tries to keep her family out of the limelight.
Peyton's father, David Gelfuso, is a chief operating officer at Advanced Motion Controls. The company manufactures high-performance servo drives and motor controllers.
David graduated from UCLA with a degree in mechanical engineering in 1992 and was part of the Theta Chi Fraternity. Before working for Advanced Motion Controls, David worked as a national sales manager for Minarik Corporation.
David has been working for Advanced Motion Controls for the past 24 years and began as a regional sales manager in 1998.
David then quickly rose through the ranks at Advanced Motion Controls and has previously worked as vice president of the sales department. He was promoted to the position of COO last year in October.
Peyton Gelfuso Family, Including Brother Parker Gelfuso
Peyton Gelfuso's family remains away from the public spotlight. But one of their family members might be an athlete like Bronny.
It is speculated that Parker Gelfuso is the older brother of Peyton Gelfuso. Parker graduated from Sierra Canyon in 2018 and was on the varsity baseball team.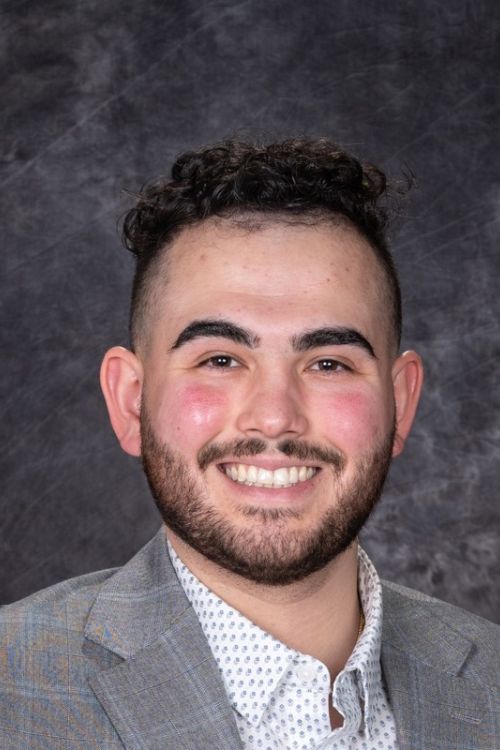 He then joined Rensselaer Polytechnic Institute, where he continued playing baseball, but only for limited numbers.
Parker graduated with a degree in business administration from RPP in 2022 and will be completing his MBA in December 2023.
The speculated older brother of Peyton Gelfuso has previously worked for Advanced Motion Controls for a marketing internship and has worked as a retail banking intern at KeyBank.
Peyton Gelfuso Net Worth
Many on the internet are calling Peyton Gelfuso to be a gold digger for dating Bronny, but that might not be the case.
Peyton has always lived a lavish lifestyle which is available to view on her Instagram handle. A student at Sierra Canyon has to pay $40k/ year, and if Peyton didn't come from a wealthy family, that wouldn't have been quite possible.
It is safe to assume that Peyton comes from a family with million dollars in their bank account. Her whirlwind trips to Europe and studying at SMU are certainly facilitated by her family wealth.