Pierre Schoeman's wife, Charissa Schoeman, served as a teacher in South Africa before moving to Scotland with her husband. The couple tied the knot in 2018 and has since earned success in their respective fields.
Since their move to Scotland, Pierre has become a vital part of his team, Edinburgh Rugby, and Charissa has earned two Master's Degrees. The rugby couple's love story is straight out of a movie.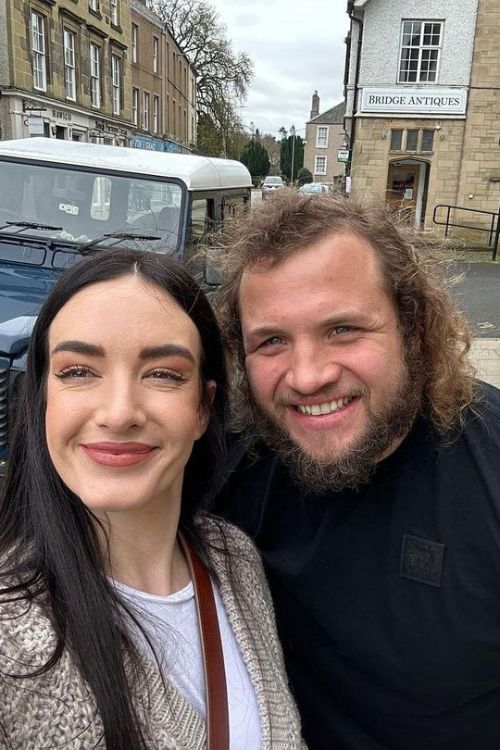 They met at primary school, lost contact as Charissa moved houses 11 times, and reconnected on Facebook when they were 17. And after Pierre made it his mission to marry the love of his life.
It certainly didn't help that neither Charissa nor her family watched rugby, but he won their hearts. The 29-year-old began representing Scotland in 2021, and this year, he made it to the 2023 Rugby World Cup team.
Pierre Schoeman Wife, Charissa Schoeman
Pierre Schoeman's wife, Charissa Schoeman, was congratulated by her husband with an Instagram post in July. The occasion was Charissa earning her second Master's Degree.
Charissa Schoeman received her Bachelor's degree from the University of Pretoria in business management and marketing in 2015. Since then, she has earned two Master's degrees, first from Queen Margaret University in Strategic Communication.
She earned her second Master's degree from the University of Sussex in Sustainable Development. Before earning her Master's, Charissa worked as a freelancer and social media marketing specialist.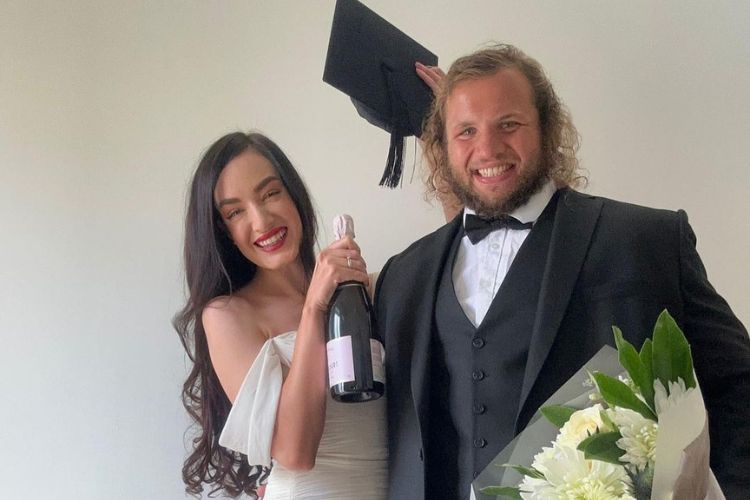 In 2022, she joined Spreng Thomson, a Public Relations firm, and worked as their communications assistant until February 2023. She joined her current employer, OW Ocean Winds, right after and holds the position of Stakeholder Management intern.
OW is an international company dedicated to offshore wind energy. Charissa is available on Instagram with the username @_charissa_schoeman_ but has shared only a handful of posts.
We probably wouldn't even have known Charissa is such an academically gifted person if it weren't for her sweet husband sharing an appreciation post for her.
Pierre And Charissa Schoeman Married Life
Pierre and Charissa Schoeman knew each other for 16 years before they tied the knot. The two crossed paths for the first time in primary school in South Africa.
Charissa has truly seen her man's journey from the very beginning. She has been with him through the highs and lows of his rugby career.
Though not so active on social media, Pierre had always signified he had a special someone in his life. The couple's first Instagram post goes back to 2013, but for years, Pierre never showed Charissa's face on his Instagram posts.
It was only in August 2017 that the rugby player's fans got to see his partner. The post also came the day Pierre went down on one knee to propose to his longtime girlfriend.
He shared a photo of him kneeling as he held the engagement ring, with Charissa looking completely surprised. Pierre captioned the post, "I have found the one who my soul loves" – Song of Solomon 3:4."
The couple tied the knot in Cullinan, South Africa, almost a year after their engagement. Soon after their wedding, the couple moved to Scotland, with Pierre joining Edinburgh Rugby.
It was a tough decision for the couple as both were well-settled in South Africa. Charissa left her job in South Africa and also her dog.
But they believed god planned the right thing for them. Despite, having to adjust to a different country, Charissa was fully supportive of her husband's career.
In fact, Charissa was more certain about living in Scotland than her husband. In an interview, Pierre said he assured Charissa after his first season with Edinburgh that they would live a bit in Scotland and move to France before returning to South Africa.
But Charissa told her husband to change his mindset, or else he would make their lives miserable. Pierre listened to his wife. They are enjoying their time in Scotland and have no plans to move away.