Alexander Rossi parents, Pieter and Dawn Rossi, do not have a racing background. Alexander is the only child of the couple.
And maybe it was because of that sole reason the couple was hands-on about Alexander's career. They followed him to almost 95% of his races.
Rossi's father, Pieter, sold his entire business to spend more time in racetracks with him. His mother, Dawn, was the driving force in his life after the engines came to rest on the tracks.
After having two poor seasons, Alexander Rossi bounced back in 2022. On Sunday, Rossi will start seventh in the Indy 500 and compete against Felix Rosenqvis and Santino Ferrucci.
The 32 years old is poised to win his second Indy 500 trophy, seven years after winning his first in his debut season.
Alexander Rossi Parents: Pieter And Dawn Rossi
Alexander Rossi's parents Pieter, and Dawn Rossi, were ready to sacrifice their all to fulfill the racing dream of their only child.
It was at age five Rossi told his dad he wanted to become a racer. Pieter Rossi brushed off the idea thinking his son wasn't serious.
At age seven, Alexander again talked about his desire for racing. This time around, Pieter Rossi started to pay attention. Two years after that, the family decided they were ready to fuel the dream of Alexander.
Since then, Pieter and Dawn Rossi have been nothing but supportive of their son's dream and now career.
Pieter Rossi Doesn't Come From A Racing Background
Pieter Rossi didn't have a racing background but had a passion for it. Rossi's were businessmen by blood, and Pieter only carried the family torch.
He started in business as a building and landscaping contractor in the Sierra Nevada. He later sold his business to his partner so he could give his full attention to Alexander's career.
In 2002, Pieter became a professional agent and has guided his son throughout his career.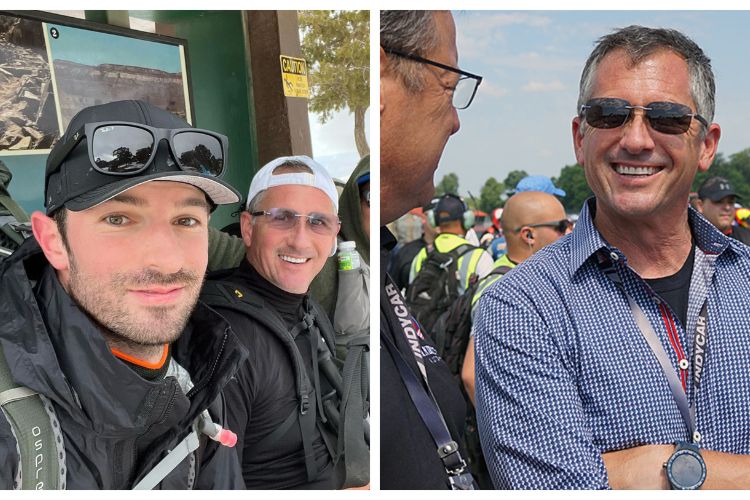 In an interview, Alexander said his father, despite having a full-time job, would stay up until 2 AM learning about go-karting so he could help Alexander build his game.
Previously, Pieter Rossi had been vocal about how politics had kept Alexander from getting an F1 drive. Alexander was vying for a car seat in 2012 when the recession affected the sport.
Earlier this year, Alexander shared a picture of him and his dad hiking, keeping up their fitness levels. The IndySeries driver captioned the post stating it felt special to hike the Grand Canyon with his dad.
Dawn Rossi Not Surprised By Son's Success
Alexander Rossi's mother, Dawn Rossi, is a private woman and doesn't appear on social media pages.
Alexander said his mom supported him by letting him switch to homeschooling and following him at all races. She paid attention to everything outside the racetracks and let Alexander live like a normal kid.
The family would be on the road for 45 weekends, and in all of them, you would catch Dawn cheering for her son.
In 2016, when Alexander won the Indy 500, Dawn talked to the media and said her son's victory didn't surprise her at all.
Dawn said she was proud not only of her son's achievement as a driver but as the person he had become.
Alexand Rossi Is Engaged To Kelly Mossop
The Indy Seris driver, Alexander Rossi, went down on one knee in September last year. The former F1 racer proposed to his longtime girlfriend, Kelly Mossop, having dated for five years.
Kelly Mossop graduated from Ryerson University with a degree in social work. Since 2013, Mosspo has been working at the healthcare software provider company PointClickCare.
She started as an account development representative and worked her way to becoming a senior customer success manager.
One of the first posts of the couple dates back to May 2017. After a few weeks of their first post, Kelly was plus one of Alexander at the JW Marriott Indianapolis.
Since then, the couple has been going strong in their relationship. The same year, as they met, the racing couple adopted a mini golden doodle, Brunner George.
They have added another member to the family, in golden retriever Diane Keaton, named after the famous American actress.
The couple has already picked a date for their wedding. On the wedding website Zola, their wedding date is set for October 14, 2023.