On Tuesday (local time), a charter flight carrying the Utah Jazz NBA team, which included Australian star Joe Ingles, had to make an emergency landing.
After striking a flock of birds shortly after takeoff, the Delta plane was forced to return to Salt Lake City airport after an engine was damaged.
The plane seemed to have a problem with its left engine, according to Flightradar24, which tracks global air traffic.
With what problem appeared to be at the left engine, #DL8944, Salt Lake City-Memphis, returned to SLC shortly after takeoff.
PW2037 engines power the Boeing 757-200 plane. It's one of Delta's dedicated charter 757 aircraft.
The charter plane was carrying The Jazz to Memphis for a game against the Grizzlies on Wednesday.
"Fortunately, the plane landed safely," a Jazz representative told USA Today.
"Everybody is shaken, but they're okay."
Delta later issued a statement confirming the incident but denying that the flight was a Jazz charter.
Delta confirmed that it was searching for a new plane for its "customers."
"As the aircraft was taking off, it hit a flock of birds," the statement read.
The left engine was shut down, so the pilot declared an emergency in return to Salt Lake International Airport.
The aircraft landed without incident and was able to taxi back.
"Delta Airlines is working on finding another aircraft to get their customers to their destinations."
Utah Jazz players thankful for near-miss
On social media, Several Jazz players shared their appreciation for the safe landing.
Shortly after the news broke, Royce O'Neale tweeted, "GOD is good."
Donovan Mitchell simply tweeted the praying hand emoji.
"It's a beautiful day," Rudy Gobert tweeted.
The Jazz will take a five-game winning streak into Wednesday's game against the Grizzlies.
Utah's 114-75 home win over Cleveland Cavaliers is its eighth wire-to-wire victory and their largest margin of victory this season.
Mitchell only played 25 minutes in Monday's game, but he has consistently scored since the All-Star break.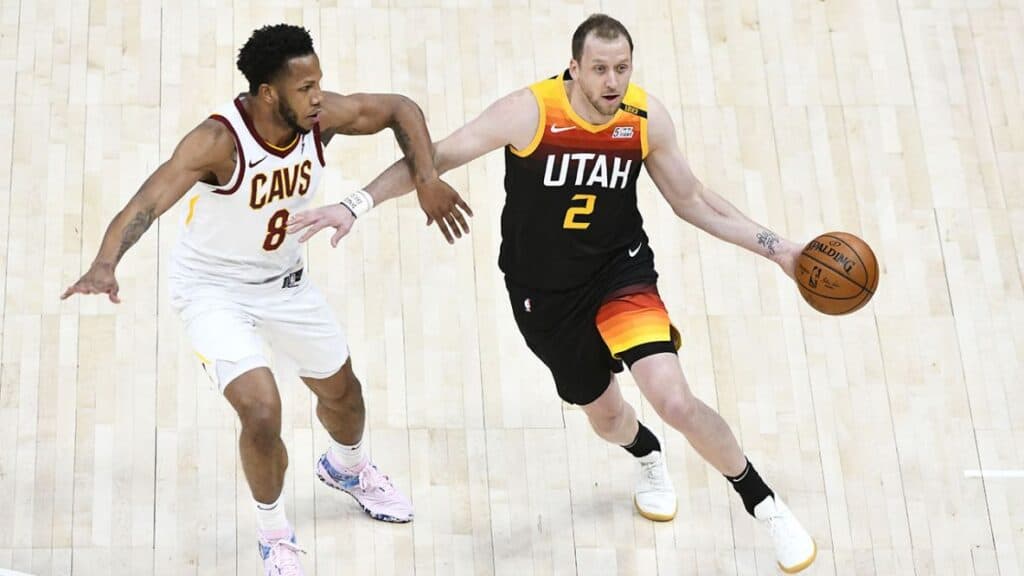 In Utah's last ten games, he has averaged 29.2 points while shooting 50% overall and 46.3 percent from the 3-point range.
"I think my film work is the biggest reason," Mitchell said.
"When you can't always get the physical reps in a shortened season, and you need to rest your body, it's the mental things of understanding how teams are going to guard you, what's going to be open, and manipulating the situations to get anything you want."
The Jazz swept the Grizzlies in back-to-back sets last week in Utah and will look to complete the season sweep this week.
Mitchell averaged 35 points per game in each of those games.