Ran Takahashi, a Japanese volleyball player & Olympian, is the second-eldest of three siblings. His elder brother Rui Takahashi and younger sister Riri Takahashi share interests in volleyball.
Born on September 2, 2001, the native of Kyoto, Japan, followed his brother's footsteps to volleyball & now stands out as an aspiring volleyball player.
Ran Takahashi is the 2023 class of the Nippon Sport Science University's club where he showcases his agility & quick yet effective spikes.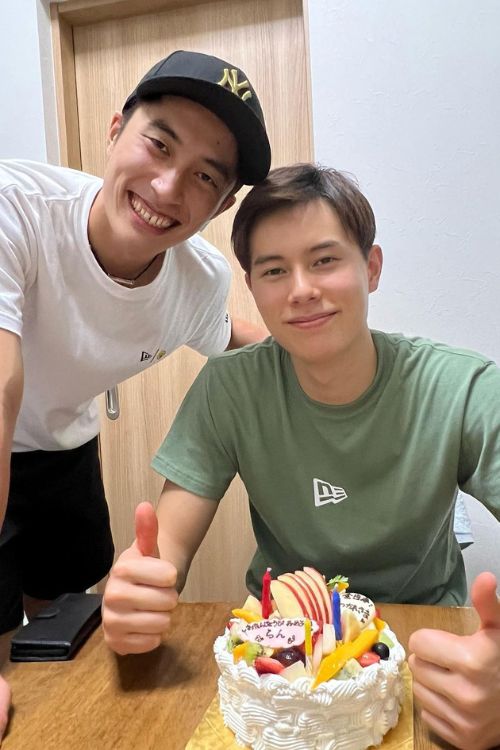 For the 2023-24 season, he made a deal with the Italian volleyball club Vero Volley Monza.
Previously, the Japanese-born played as the outside hitter for another Italian team Pallavolo Padova (2021- 22).
Moreover, he plays for the Japanese men's national volleyball team joining the likes of Yuji Nishida & Yūki Ishikawa.
He played for Japan in the 2020 Summer Olympics, though they lost to Brazil in a series of three sets in the quarterfinals.
Ran went viral on different social media platforms after pulling off a slick move straight out of the sports anime "Haikyuu" during a match against Canada on July 26 during the Olympics.
Takahashi also showed his significance in the 2021 Asian Men's Volleyball Championship where Japan took home a silver medal- the champs being Iran.
Ran Takahashi Brother: Rui Takahashi Also Plays Volleyball
Ran's elder brother Rui Takahashi was born on January 14, 2000. They have an age gap of one year, seven months & 19 days.
The 6 feet 1-inch (1.86 m) tall volleyball player is an outside hitter for the Japan-based volleyball team Suntory Sunbirds.
He attended Higashiyama High School before enrolling & pursuing college volleyball at Nippon Sports Science University (NSSU) from 2018 to 2022.
Both Rui & his younger brother Ran are alumni of NSSU.
The Takahashi brothers run a YouTube channel named RanRui, which is a mix of their given names.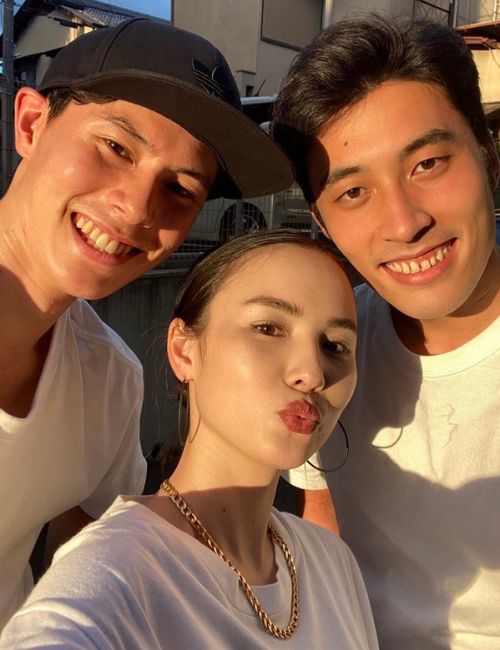 Ran's brother Rui Takahashi is active on Instagram and Twitter under the handle @rui_takahashi_.
According to his Instagram profile, Rui is in a relationship with his model girlfriend Anrie who goes by IG handle @avoanrie.
Rui Takahashi and his girlfriend Anrie have seemingly been together since their high school days.
There is no denying that he's been an aspiring brother. He not only pursued & succeed in volleyball but also inspired his brother Ran to get into volleyball.
Sister Riri Takahashi & Parents
Ran Takahashi has a younger sister, Riri Takahashi who is the youngest of three Takahashi siblings.
She also played volleyball but is now focused on her career in health services; she is a nursing student.
Riri has accounts on social media platforms like Twitter & Instagram but is not much active as her brothers.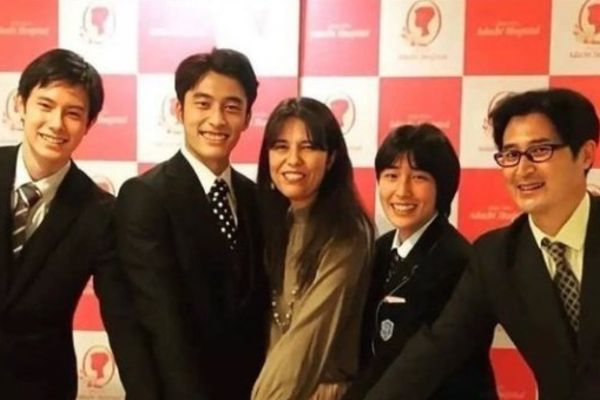 The details of their parents are not out.
As reported, Ran's mother Sayuri Takahashi is half-Japanese & half German. Moreover, his ancestry roots include American through his grandfather.
Nothing much about his father Seizi Takahashi is known, except he is a fan of baseball who named his son Ran after the term "home run".
Yuki-Yuji-Ran: The Power Trio
Ishikawa, Nishida, and Takahashi's overseas league experiences made a huge impact as Japanese at the VNL and beyond.
The trio's game in the Italian league has not only made an impact on their individual game but also shaped a great character for their national team.
With their extraordinary moves & energy on the court, they seem to look like anime characters that have come to life.
People compare their style of playing to a sports anime "Haikyuu" characters.
This exceptional trio of volleyball players has become better players from their overseas experience. They are currently becoming role models to many other Asian players who aspire to play overseas.
The Japanese team is currently in the city of Nagoya for the 2023 FIVB Volleyball Nations League. They will be competing for their third FIVB World Championship title since their victory in 1970 & 1974.
The 2023 FIVB World Championship runs from June 6 to July 23, 2023.
Fans await the thrills of spikes & blocks!