Yuji Nishida and Sarina Koga, the two huge Japanese Volleyball stars, are the power couple of the era.
The couple announced their marriage amidst the New Year's Eve celebration on December 31, 2022.
Alongside the start of 2023, the couple decided to begin with new life with each other.
Yuji and Sarina have flourished in their volleyball careers individually, but combining these two is enticing and alluring.
Moreover, he represented Japan in 2017 in the U19 category. Likewise, Sarina was also a great achiever as a junior player, winning the Asian title and an MVP for herself in 2012.
Yuji is competing in the 2023 VNL campaign and is scheduled to face Asian rivals Serbia on June 9, Bulgaria on June 10, and France on June 11.
Marriage Announcements: Yuji Nishida & Sarina
The athletic duo made their fans overwhelmed with their marriage announcement via Instagram.
Yuji and Sariana hold a huge Instagram following individually, as Sarina has 201k followers, whereas Yuji has 1 million followers.
The couple wrote to Instagram, "We are still new, but we are grateful for this union, and we hope to build a good family while supporting and giving each other strength."
The couple proceeded with a humble thank you note for supporting the players throughout the years and hope to see the same support in the future.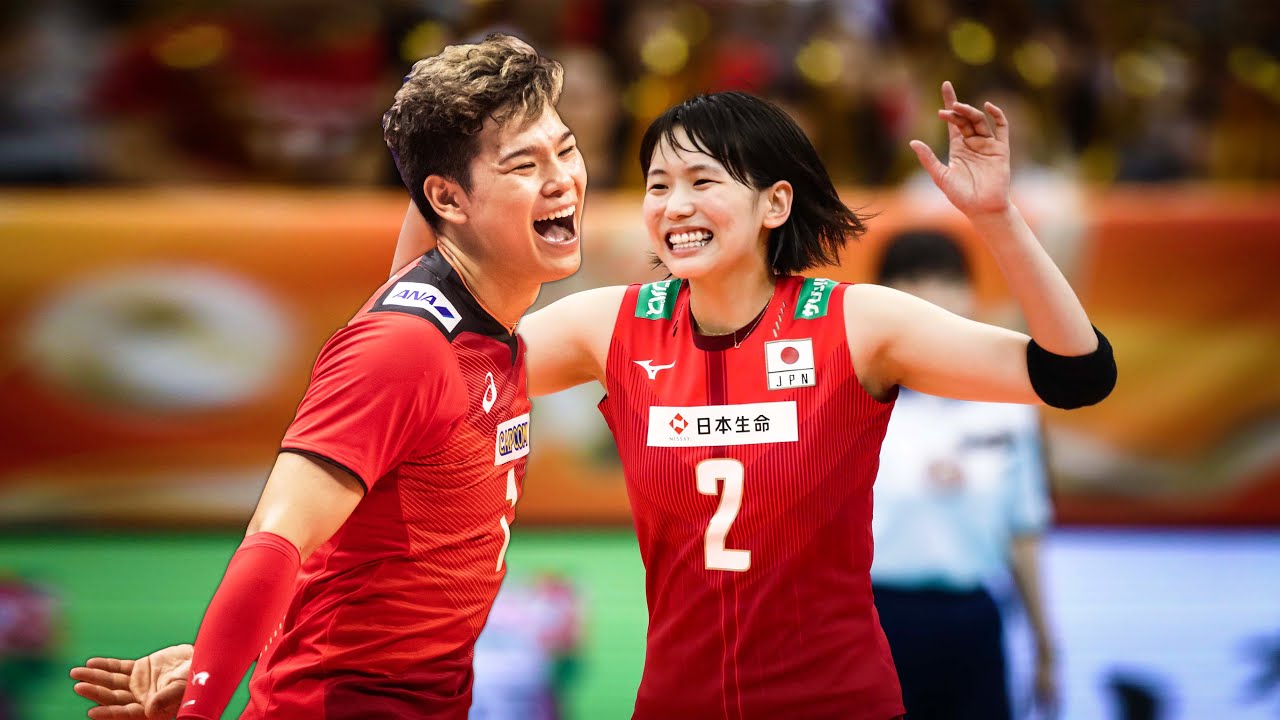 Sarina changed her last name to Nishida from Koga after her marriage, and fans hope to see her wearing the Nishida surname on the back of her jersey.
The fans are dedicated to the couple, as we can see TikTok about the couple with captions, "Rooting for the couple for the rest of my life."
Wife Of Yuji, Sarina Koga
Sarina Koga is a Japanese volleyball player born in Saga, Japan, on May 21, 1996.
Her parents, Hiromasa Koga, and Hiroe Koga, have always supported her love for sports.
She competed in the 2013 FIVB Women's U23 Volleyball World Championship and won the bronze medal.
Later, Sarina joined the Senior national team in 2013 and eventually took the captain title.
Likewise, according to certain Tiktok clips, we can see Sarina's leadership quality during her game.
She competed in the women's volleyball tournament of the 2020 Summer Olympics with players like Serbia's Tijana Boskovic and Brazil's Fernanda Garay.
The Powerful Trio: Yuki-Yuji-Ran
The trio of these three famous volleyball players, Yuji, Yuki, and Ran, have been immensely impacting the volleyball scene of Japan via the VNL (Volleyball Nations League).
A few days away from their debuts in the VNL, Japan has performed in the VNL preparation matches against Poland.
June 1, 2023, Thursday's encounter required all five sets to determine a winner.
Japan emerged victorious, securing a 3-2 (23-25, 25-23, 25-18, 22-25, 15-12).
The victory was led by Ran Takahashi and Yuki Ishikawa with 19 and 118 points, respectively, followed by star opposite Yuji Nishida, who fired 12.