Raymond Felton is a professional basketball player who plays in the National Basketball Association (NBA).
He has played for several reputed and well-known teams like the New York Knicks, Los Angeles Clippers, Portland Trail Blazers, etc.
Felton recently played for the Oklahoma City Thunder.
Ever since Felton was young, he was a gifted and hard-working basketball player. As a result of his sheer passion for the game, he was drafted to the NBA in 2005.
Furthermore, he was selected by Charlotte Bobcats and started his professional basketball journey from there. Moreover, he serves as a point guard and shooting guard in the NBA.
Felts served as jersey number 2 while playing for the Thunders. In 2014, the basketballer was scrutinized continuously in the media limelight for his weight gain.
At the same time, he accepted his weight gain and expressed his exhaustion toward body-shaming comments.
Correspondingly, he shared how tired he was of being called fat. Besides that, he is also the uncle of a former University of North Carolina basketball player Jalek Felton.
He received bad press for his relationship with Jalek after his suspension reason was disclosed. His nephew had allegedly sexually assaulted a student while attending UNC.
As a result, Jalek was initially suspended and then banned from college.
Before diving into details about the NBA player's life, here are some quick details about him.
Quick Facts
| | |
| --- | --- |
| Full Name | Raymond Bernard Felton, Jr. |
| Birth Date | June 26, 1984 |
| Birth Place | Marion, South Carolina, United States |
| Nick Name | Felts |
| Religion | Christian |
| Nationality | American |
| Ethnicity | African American |
| Education | University of North Carolina |
| Horoscope | Cancer |
| Father's Name | Raymond Felton, Sr. |
| Mother's Name | Barbara Felton |
| Siblings | Two; Charmaine Felton and Juvonna Felton |
| Age | 38 Years Old |
| Height | 6 feet 1 inch |
| Weight | 205 lbs |
| Hair Color | Black |
| Eye Color | Brown |
| Build | Athletic |
| Profession | Basketball Player |
| Current Team | Oklahoma City Thunder |
| Position | Point Guard, Shooting Guard |
| Active Years | 2005 – Present |
| Marital Status | Married |
| Wife | Tabitha Tuggle |
| Kids | One |
| Net Worth | $15 million |
| Social Media | Instagram, Twitter |
| Merch | Basketball Cards, Jersey |
| Last Update | November, 2022 |
Raymond Felton | Early Life, Family, And Education
Raymond Felton was born in Marion, South Carolina, the United States, to Raymond Felton, Sr. and Barbara Felton. He was very athletic since he was very young.
As a kid, the point guard loved playing basketball and was encouraged by his parents to play professionally.
Besides that, Felts has two sisters named Charmaine Felton and Juvonna Felton, with whom he is very close.
They all attended and graduated from the same school. Charmaine graduated from Northville University and is the mother of basketball player Jake Felton.
Meanwhile, Juvonna graduated with a Chemistry degree from Claflin University, and a master's in Business Administration from Strayer University.
Moreover, she is a pharmaceutical professional.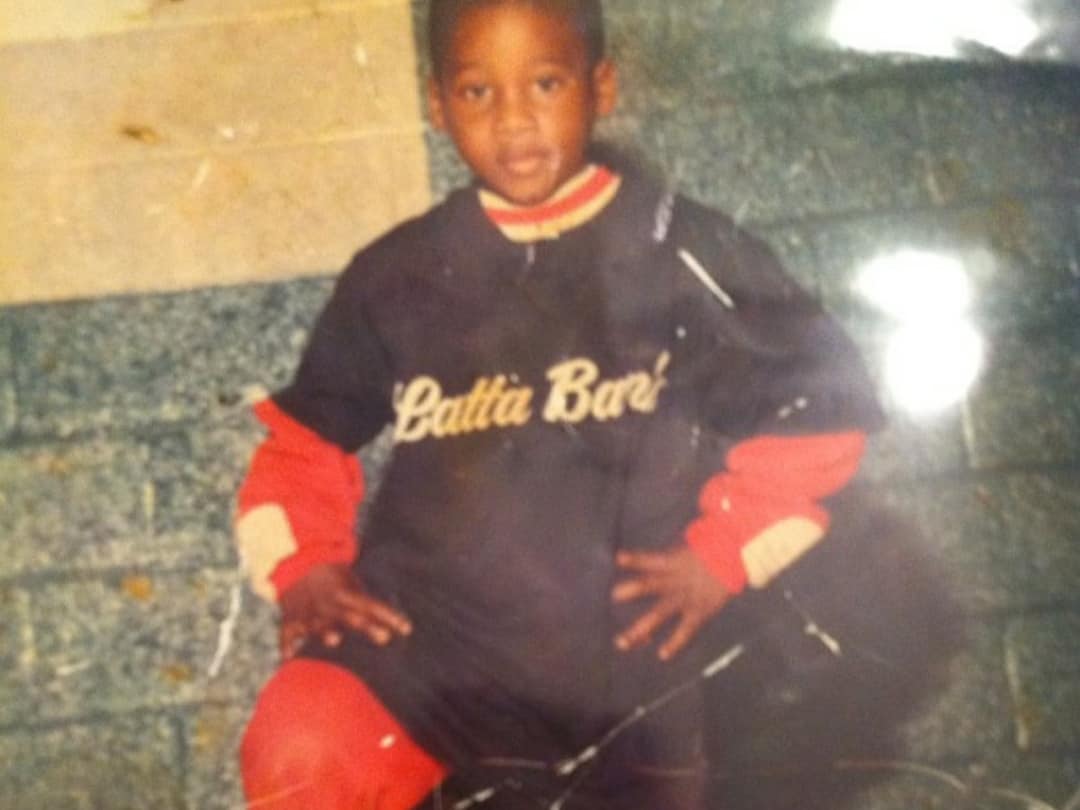 The 6.1 feet tall player attended and graduated from Latta High School. The former Clippers player served as a point guard for his high-school basketball team.
Furthermore, he led his school to State Championships twice. He was considered an exceptional player as a high schooler.
Felton won several awards and was the No.1 point guard in his high school.
After high school, he attended the University of North Carolina, where he played college basketball. He was a massive success as a college-level player.
In his junior year, he was drafted into the NBA and was picked by Charlotte Bobcats.
Raymond Felton | Age, Height, And Weight
The former Knicks player turned 38 years old on June 26, 2022. He is born under the sun sign Cancer. Cancer people are loyal, protective, intuitive, and caring.
Likewise, the basketball player stands at an outstanding height of 6 feet 1 inch tall. With his regular diet plans, he weighs around 205 lbs. approximately 93 kgs.
His overall look is incomplete without his Black hair and Brown pair of eyes color. Sadly the information regarding the body measurement, and the tattoo is not available at the moment.
The basketball player belongs of American nationality with African American ethnicity. He follows the Christian religion from the time of his birth.
Raymond Felton | Professional Career
School and College Career
As a high schooler, he had a pretty fantastic basketball career. Raymond won the South Carolina Mr. Basketball award twice and was named the MVP at the 2002 Roundball Classic held in Chicago.
Moreover, he was honored with Naismith Prep Player of the Year.
He was the No.1 point guard of Latta High school, leading the school team to two state championships.
Furthermore, McDonald's All-American Game selected Felts in 2002, where he played with several future NBA players.
Following a successful high school basketball career, the former Clipper went off to North Carolina to play college basketball.
At UNC, he was a glorified and decorated player. In his freshman year only, he was the Carolina Player of the Year and the ACC Freshman of the Week three times.
In his second year at the college, the American player set a record after making 18 assists in a single game.
As a junior in his final season at UNC, he helped Tar Heels to a 2005 NCAA Division I Men's Basketball Championship.
The basketballer received the Bob Cousy Award as he was an exceptional collegiate-level point guard. Not to mention, Ray was also on the cover of NCAA March Madness 06.
Don't Forget To Check Out Former Thunder Player, James Harden Bio: Early Life, NBA, Quotes & Net Worth.
NBA Career
Charlotte Bobcats
NBA drafted the former Knicks player in his junior year at college. Felton was the fifth pick overall in the first round, and the Bobcats selected him as a point guard for their team.
The former Clipper was drafted after NBA rookie of the year Chris Paul. Straight out of college, he soon impressed fans and the team with his exceptional basketball skills.
He gathered quite the media attention when he scored 31 points alone against Phoenix Suns.
Moreover, his best all-around in his rookie year was against Washington Wizards, where he scored 18 points and gave 13 assists.
Not to mention, Felts was picked for NBA All-Rookie Second Team. Furthermore, he even started 54 out of 82 games in the regular season for the Bobcats.
Despite his reasonable efforts and hard work in the court, Charlotte failed to make it to the playoffs for the entirety of Raymond's career with them.
Nevertheless, the team had an exceptionally successful year in his last season with them. At the moment, Michael Jordan owned most of the Bobcats.
As a result, they made it to the playoffs for the first time in NBA history.
However, Raymond, on the other hand, was suffering as his scoring and assist numbers went down.
Although Felton did manage to pull himself up during the playoffs, it wasn't his personal best.
During the last season, he was a restricted free agent, and eventually, after the Charlotte team was out of the playoffs, he became a free agent.
Learn More About Fellow NBA Player, Anthony Davis Bio – Early Life, Career, Family & Net Worth.
New York Knicks And Denver Nuggets
After almost five years with the Bobcats, he signed a two-year contract worth $15.8 million with the New York Knicks.
Moreover, the Knicks assigned the former Clippers player to be the team's co-captain for the 2011 season.
During his time with the Knicks, he assisted them in the playoffs. However, for the next season, New York traded him off to the Denver Nuggets.
With the Nuggets, he again managed to reach the playoffs and went up against Oklahoma City Thunder.
But, the basketballer expressed his disappointment in playing off the bench and behind point guard Ty Lawson.
Nevertheless, the 2010-11 season turned out to be his best season so far.
Portland Trail Blazers And Return To New York Knicks
Following the end of the 2011 season, the Nuggets traded the American athlete to the Portland Trail Blazers.
His career with the team was his, including the Blazer's worst season. At the beginning of his career with Portland, he was on bad terms with the coach.
Nevertheless, the Blazers fired the coach, and Kaleb Canales, the youngest head coach in franchise history, replaced him.
However, along with the team, he still struggled through the entire season and failed to make it to the playoffs.
Thereafter, Blazers traded him back to the New York Knicks. There, Felts signed a three-year extension deal worth $10 million.
Shortly then, fans and media heavily criticized him for his shape and weight while playing for the Blazers.
Nonetheless, Raymond admitted to being in bad shape and made no excuses.
During his playtime with New York, he reportedly lost over 20lbs and stated that he was even better than 2019 NBA champion Jeremy Lin who is very famous for his time with the Knicks.
For the time being of his three-year extension, Felton had a pretty decent career with the team.
You Might Be Interested In Former Blazers' forward, Scottie Pippen Bio: Childhood, Career, and Net Worth.
Dallas Mavericks, LA Clippers, And Oklahoma City Thunder
After the 2013-14 season, the Knicks traded Raymond to the Mavericks. He missed most of the 2014-15 season due to his criminal charges and injury.
As a result, Felts had an average career in totality. The following season wasn't exciting either.
Then, he signed with the LA Clippers for the 2016-2017 season and subsequently to the Oklahoma City Thunder for the next season.
After 2019, Felton became an unrestricted free agent and hasn't signed with any other team yet.
You can get the Scouting Reports of Raymond from here.
Legal Issues
When Felts was just out of Knicks, he got into legal trouble after authorities arrested him for felony gun charges.
The basketballer accepted a plea deal where he admitted to being guilty of criminal possession of a weapon and a firearm.
As a result, the prosecutors fined him $5000 and assigned him 500 hours of community service.
Furthermore, the NBA suspended the basketballer for the first four games with the Dallas Mavericks.
Raymond Felton |

Career stats
Raymond Felton | Marriage And Kids
Raymond has married twice. He divorced his first wife, Ariane Raymondo-Felton, after 19 months of marriage.
Ariane was a law student at the time. Moreover, she was attending Fordham Law School.
During the divorce, the ex-wife opened up about several fights, including two altercations where Felton pulled up a gun on her.
Raymondo-Felton accused her ex-husband of cheating and intimidating her with a gun. Furthermore, she turned Felton's gun, which he kept under their bed, to the police.
The basketballer's gun was illegal, which led to a police investigation that found him guilty of criminal possession of a weapon and a firearm.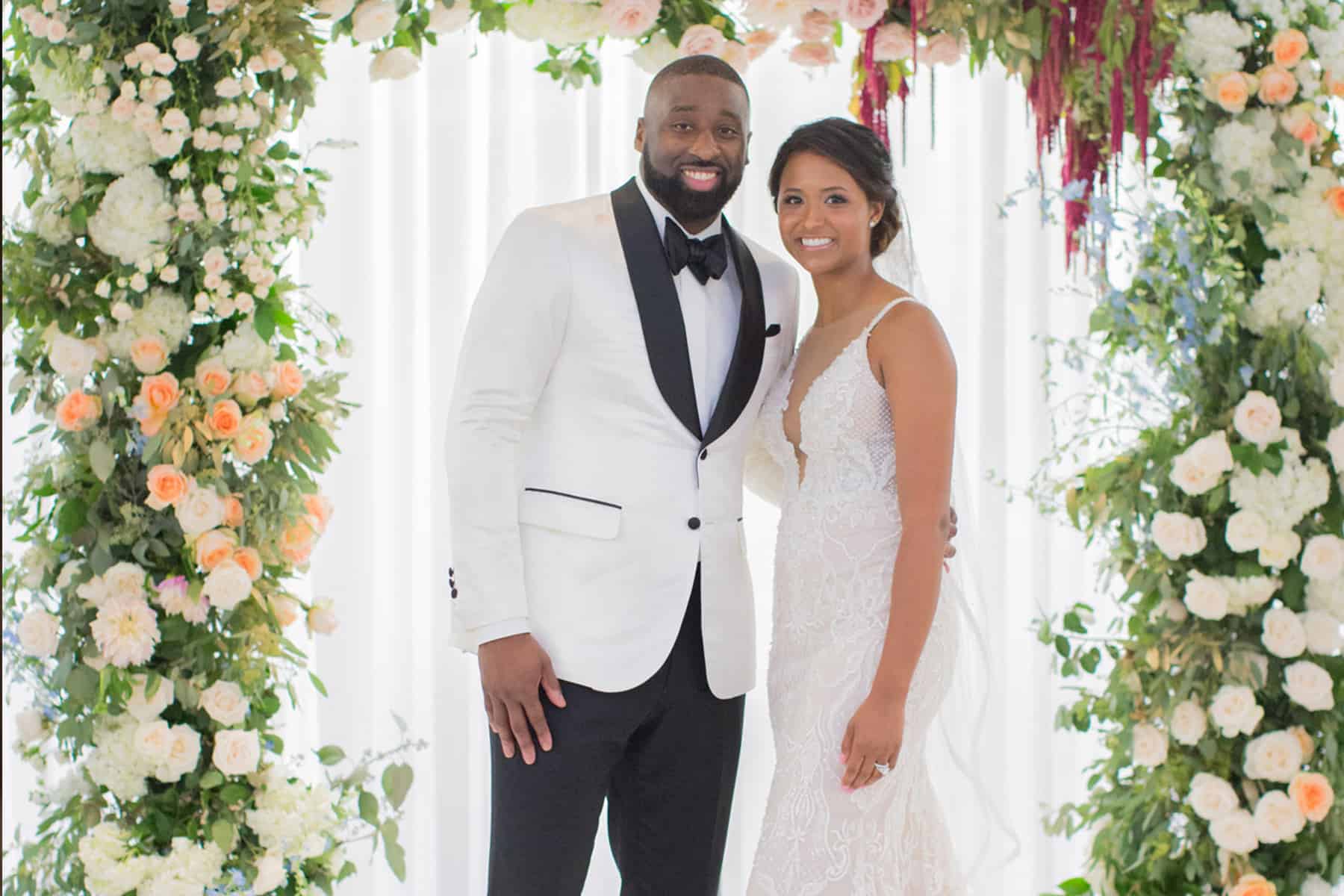 After that, he married his second wife, Tabitha Tuggle, in 2017, after he went down on one knee.
They had a beautiful wedding and got married at the Joule. The duo doesn't have any kids together yet.
However, there are rumors that Raymond has a son from a previous relationship.
Raymond Felton | Net Worth And Salary
The basketballer has an impressive net worth amount.
After giving over 15 years to the NBA franchise and well-known teams, he has a net worth of $15 million. In 2016, he had a yearly salary of $1.5 million.
Besides that, the contracts he had signed with Mavericks, Clippers, and Thunder paid him a fair amount in salary.
Furthermore, he used to reside in a $2.2 million, 11,000-square-foot home in North Carolina.
77 motivating Michael Jordan Quotes
However, after his deal with Oklahoma City Thunder, he is planning on selling the house. Apart from that, Felton is fond of cars and owns multiple cars.
Net Worth of Raymond Felton in Different Currencies
Here is the net worth of Raymond in different currencies, including the cryptocurrency BitCoin.
Currency
Net Worth
Euro
€

12,640,095

Pound Sterling
£

10,787,489

Australian Dollar
A$

20,422,050

Canadian Dollar
C$

18,716,025

Indian Rupee
₹

1,115,689,500

BitCoin
฿

360
Raymond Felton | Social Media Presence
Instagram – 20.8k Followers
Twitter – 82.3k Followers
Common Queries:
Who is Raymond Felton playing for?
As of 2022, Felton is an unrestricted free agent and hasn't signed with any teams yet. However, he recently played for Oklahoma City Thunder.
Did Raymond Felton retire?
No, Raymond hasn't retired and isn't planning to any time soon either. The basketballer failed to make it to the NBA roster this season but hopes on being there for the next one.
What is the Jersey Number of Felton?
Felton wears the Jersey Number of 2.
Is Raymond an Attorney?
Raymond whom we are talking on this article is not an Attorney but a basketball player. But yeah we do have an Attorney with the similar name Raymond Felton who works at Greenbaum.