Tywon Rowell Lawson, popularly known as Ty Lawson, is an American former National Basketball Association (NBA) player. He currently plays basketball for the US Montasir of the Basketball Africa League (BAL).
The Minnesota Timberwolves selected him in the 2009 NBA draft. However, he debuted in the NBA league for the Denver Nuggets.
Before entering the NBA league, Ty played college Basketball for the North Carolina Tar Heels Men's basketball team. While there, the athlete led his team to multiple tournaments as a key player, winning the NCAA championship in 2009.
The renowned point guard has earned widespread fame with his exact passes and incomparable ability to control the ball consistently in almost every match. He has achieved numerous accolades throughout his basketball career to date.
The player already over his 30s is still relentlessly hustling and giving his best in the Tunisian domestic league. Even though his retirement rumors are starting to emerge, he has not shown any sign of giving up yet.
Now, let's discover more about this energetic veteran player's early life, NBA career and leagues journey abroad, etc.
But before heading to the details, here are some quick facts about Ty Lawson.
Quick Facts
Full Name
Tywon Ronell Lawson
Known As
Ty Lawson
Date of Birth
November 3, 1987
Birth Place
Clinton, Maryland, the USA
Nick Name
Chico
Religion
Christianity
Nationality
American
Zodiac Sign
Scorpio
Age

35

years old
Height
1.80 m (5 feet 11 inches)
Weight
194 lb (88 kg)
Hair Color
Black
Eye Color
Black
Build
Athletic
Father's Name
George Lawson
Mother's Name
Jacqueline Lawson
Siblings
Not available
Favorite dish
Non-vegetarian
Education

Bishop McNamara High School (Forestville, Maryland)
Oak Hill Academy (Mouth of Wilson, Virginia)
University of North Carolina (Chapel Hill, North Carolina)

Marital Status
Unmarried
Sexual Orientation
Straight
Girlfriend
None
Kid
None
Profession
Professional basketball player
NBA Draft
2009
Position
Point guard
League

National Basketball Association (NBA)
Chinese Basketball Association (CBA)
Greek League
Basketball Africa League

Active Years
(2009–present)
Net Worth
$13 million
Currently Plays For
US Montasir
Jersey Number (Recent)
1
Career Highlights & Awards

NCAA champion (2009)
Bob Cousy Award (2009)
First-team All-ACC (2009)
McDonald's All-American (2006)
ACC Player of The Year (2009)

Social Media
Twitter, Instagram, Facebook
Merch of NBA
Men's basketball shorts
Last Update

March 2023
Early Life, Family & Education
On November 3, 1987, Ty Lawson was born in Clinton, Maryland, USA. He was the only son of George Lawson and Jacqueline "Jackie" Lawson.
Ty grew up in his hometown, Maryland, and attended Gywnn Park Middle School as a kid. He was athletic in childhood and was quite fond of sports. Moreover, his father, George, instilled a love for basketball in him.
George used to work as a tech Sargeant at the Andrews Air Force Base, and he often used to play there. When Ty grew up, he took his son to play there sometimes.
Not only Ty, but many future NBA stars such as Dante Cunningham, Cedric Jackson, etc., also used to play together with Lawson.
In the meantime, he switched his school to Bishop McNamara and joined its basketball team quite soon. He was already a good player by then, and he transferred to that school, hoping it would be beneficial for his sports career in the future.
His mother, Jackie, too, was interested in various sports. Consequently, young Tyson got enough reason to immerse himself in practicing the sport completely.
He played for the Bishop McNamara basketball team until his sophomore high school year. He eventually moved to the Oak Hill Academy in Virginia to continue his high school.
Apart from his studies, he played excellent basketball games and became the coaches' favorite there. Even though he was away from his parents, he never felt alone as he met many supportive friends there.
After high school, he later enrolled at the University of North Carolina to continue his higher studies and pursue his college career.
Career
High School Career
Even though Ty started his school career at Gywnn Park Middle school, he played his high school basketball for two different schools.
He played his first and second year high school seasons for Bishop McNamara High School. Even though he had a very short height compared to his colleagues, he played well as a point guard.
The former Sacramento Kings player, Marcus Thornton, was his teammate at Bishop McNamara.
Soon after, he transferred to the Oak Hill Academy to play the remaining of his high school basketball. Playing two years for them, he further developed his basketball skills and worked more on his passes.
He played together with Kevin Durant, the future NBA star, in the AAU tournaments for two years.
College Career
Lawson joined the University of North Carolina in 2006 to start his college basketball career. The team showed trust in him from the beginning, and he played all 38 games in his rookie season, starting 31 among them.
The already refined player got to learn so much from the coaches there and improved a lot. His stats in total three college seasons pretty much show his progress over the years.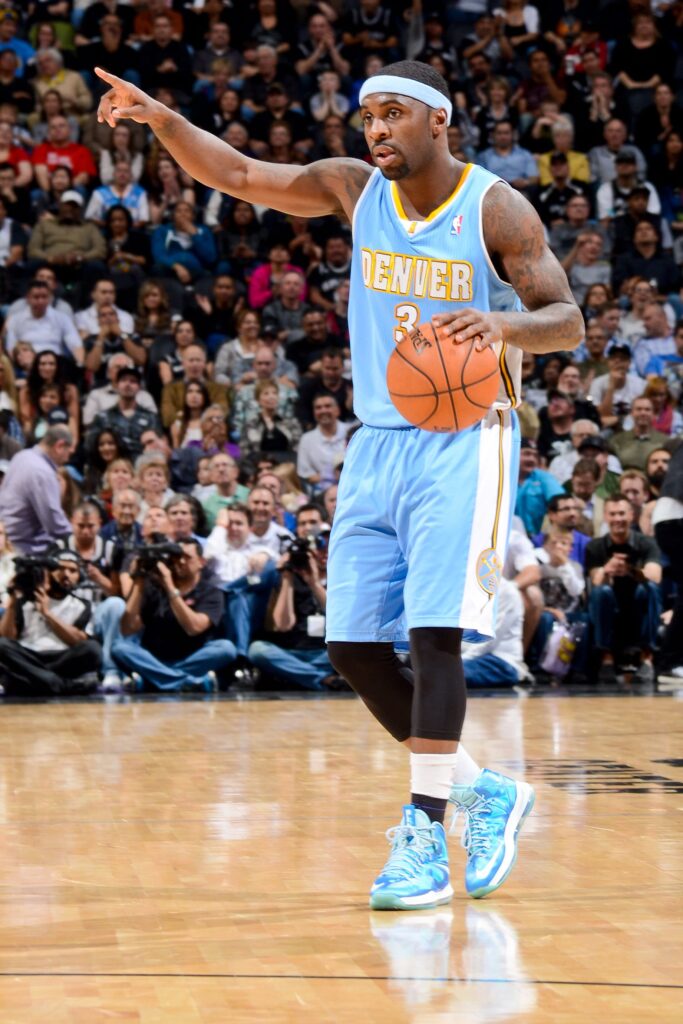 He played 32 matches in his second year and started 29, in which he averaged over 12 points per game. He was deadly in offense, but he made it extremely hard for his opponents to reach their basket.
Ty showed that he was at his best coming into his college basketball junior year. He played in all 35 matches of the season and averaged a career-high 3.0 rebounds and 16.6 points per game.
Lawson was a key player of the team when his team won the NCAA championship in 2009. For his performance throughout the year, he won numerous accolades and awards. Moreover, his fame became widespread throughout the country.
Consequently, this prompted him to forgo his senior season and decided to go for the 2009 NBA draft.
Professional Career
NBA Career
Lawson entered the NBA League, skipping his college's last season. The Minnesota Timberwolves chose him as the draft's first-round 18th pick. However, they soon traded him to the Denver Nuggets.
The Nuggets allowed him to play around 65 matches, and he definitely lived to the expectation. Lawson averaged 8.3 points per game in his rookie season.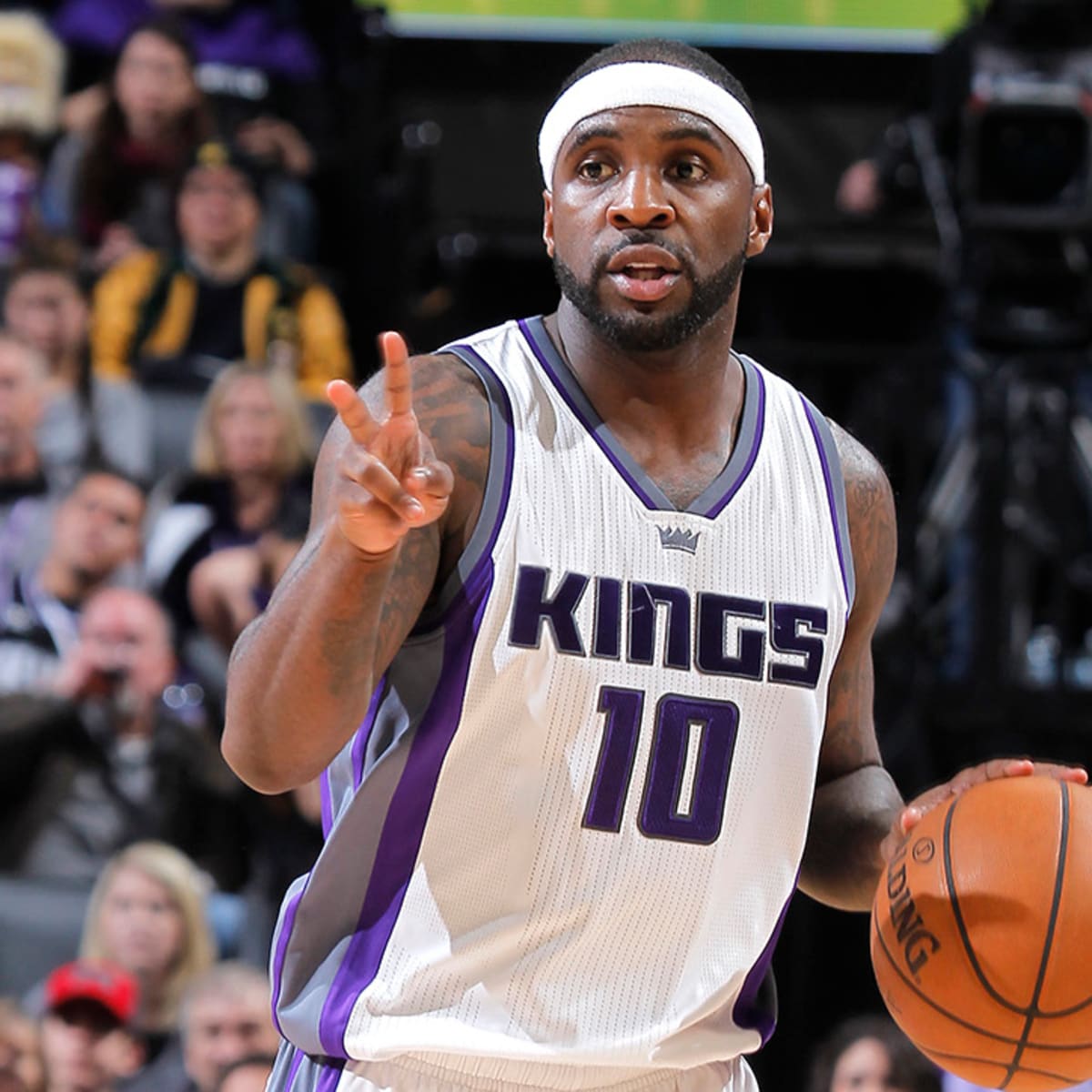 The team entrusted him with more playtime following his rookie season, and in turn, he delivered them very well. He played for six seasons for the Nuggets, among which he played four NBA playoff series.
The Nuggets eventually traded him to the Houstons Rockets for the 2015-16 season. However, even though he played over 50 matches, he could not be effective for the new club. As a result, they traded Lawson to the Indiana Pacers in 2016.
He played 13 matches for the Pacers and was traded to the Sacramento Kings. The 2016-17 seasons with the Kings became his last regular NBA season.
Foreign Leagues
After playing for almost a decade in America's best domestic basketball league, the NBA clubs no longer showed interest in him. Consequently, he signed with the Shandong Golden Stars of the Chinese Basketball Association (CBA).
Previously, while he was still in his initial NBA days, he had appeared for the Zalgiris Kaunas in the 2011 Euroleague.
However, after appearing in the CBA, he made a brief appearance for the Washington Wizards in the 2018 NBA. After that, he played two more seasons in China before moving to the Greek League.
As of now, he plays for the Tunisian club, US Montasir of the Basketball Africa League (BAL), and Championnat National A.
Awards & Achievements
Some of his awards and achievements include:
NCAA champion (2009)
Bob Cousy Award (2009)
First-team All-ACC (2009)
McDonald's All-American (2006)
ACC Player of The Year (2009)
Consensus second-team All-American (2009)
Bob Cousy Award (2009)
ACC All-Freshman team (2007)
Ty Lawson | Personal Life
Ty Lawson, as is said on the media, is not in a relationship presently. However, he is rumored to have been in a romantic relationship with a girl named Ashley Pettiford in the past.
Besides, there is not enough information regarding his past relationship.
Quite obviously, the player has earned a lot of fans in his long professional career. Of course, many of his female fans love him, and he has said on numerous occasions that he receives many proposals.
Despite that, the veteran player clearly does not want to be involved in a romantic relationship. He is happy with his professional life and has not yet thought of getting married.
However, we expect that he will soon shed light on his personal life. We will definitely follow up and get you an update once we know more about it.
Body Measurements & Tattoos
As of 2023, the US Montasir basketball player is 35 of age. He celebrates his birthday every November 3.
He is quite short for a basketball point guard when talking about his body measurements. Lawson stands 1.80 meters (5 feet 11 inches) tall. However, he never felt demotivated due to his short height.
Instead, he had so much confidence in his game and always thought of giving his best for the team. Moreover, the player weighs around 194 lb (88 kg). In addition, he has black colored hair and blue eyes.
Ty is quite interested in tattoos. In fact, his body is decorated with a great many numbers of various big and small tattoos.
Lawson's love for tattoos has also helped him with his animal protection and safety missions. He discourages his fans from wearing fur and leather clothes. He says that he would rather add up another tattoo on himself than wear such clothes.
Net Worth, Salary & Career Earnings
One of the most famous international basketball stars, Ty Lawson, has an estimated net worth of approximately $13 million.
His primary source of earnings is the league games. He has played for about five different clubs in his NBA career, spanning nearly a decade. The Denver Nuggets had offered him around $1.45 million in his rookie season alone.
He collected more than $25 million playing five more NBA seasons for the Nuggets until 2015. Even though he did not finish the whole 2015-16 season with them, the Houston Rockets paid him about $12 million.
The former NBA player accumulated a lot of wealth through NBA games which amounted to around $43.5 million.
Moreover, he has invested in various companies, including a clothing brand in North Carolina. In addition, the player has earned quite a lot through merch and memorabilia sales.
However, there is no clear information concerning his earnings in the foreign league games.
Alcohol Addiction & Arrests
Not only has Lawson earned name and fame with his fabulous performance on court, but he also has been frequently involved in various unlawful activities. Consequently, he has often been dragged to the court of justice.
Most recently, he got into trouble in Spain when he misbehaved with the employees of the Barajas Airport. He was soon arrested following the incident.
In addition, he got arrested once more for picking up a fight with a customer at an Italian restaurant in the same country. He was also arrested for various criminal offenses in the past.
The Chapel Hill police arrested him for driving under the influence in 2008. Moreover, they had charged him with underage drinking. He continued to get arrested for similar charges over the years.
Moreover, he and his girlfriend, Ashley, were arrested in 2013 on charges of domestic violence and misconduct.
He has been to a rehab center numerous times to overcome an alcohol addiction, but it has proved to be of no help. As a result, he has come to the media time and again, saying he has won over the addiction.
But he has not been successful in keeping apart from the controversies caused by the same.
Social Media Presence
Ty Lawson is quite active on all popular social media handles. In addition, he is active on Instagram, where he has around 300k followers.
He mostly posts pictures related to his professional life. However, he has traveled a lot in recent days as he likes it and posts many pictures of his vacations.
Moreover, he is on Twitter with over 400k followers. He regularly posts updates on his league games and basketball news.
In addition, he has a verified Facebook account. But, he uses it less compared to other social media handles.
You can check his social media pages going through the links given below:
Frequently Asked Questions (FAQS)
When did ty Lawson retire?
Ty Lawson has not retired until now. However, he has not played any NBA games since 2018. It is unlikely that he will return to the NBA again, but he is doing quite well in the Tunisian League.
What did Ty Lawson say?
Ty Lawson made a controversial remark on Chinese women back in 2020. He had posted a picture of a Chinese woman alongside him with that derogatory remark as a caption. Consequently, the CBA banned him for a lifetime.