In the FIFA World Cup 2023, Rebecca Spencer was the main person behind Jamaica's 0-0 draw against Brazil, securing their qualification for the next round. The 32 year-old credits her parents for being the driving force behind her development as a player.
Born in England but opting to represent the Jamaica national team due to her heritage, Rebecca has been involved in soccer since her early years.
Moreover, according to her, it is all thanks to the encouragement and support of her parents.
Her father, in particular, has been a constant pillar of support throughout her soccer journey.
Rebecca Spencer is a professional soccer player representing the FA WSL club Tottenham Hotspur.
She made her professional debut for Arsenal in April 2008 during the London Cup Final beating 3-1 against Millwall Lionesses.
Throughout her career, she has played for various clubs, including Chelsea, West Ham, Birmingham, and others.
She is currently demonstrating her skills on the grand stage of the FIFA World Cup 2023 with the likes of Lauren James, Jennifer Hermoso, and Alexandra Popp, among others.
Who Are Rebecca Spencer Parents?
Her Father Is Her Motivation
For Rebecca, her primary source of motivation was her father, Walter, who played a crucial role in her journey.
According to reports, Rebecca's passion for soccer was deeply ingrained in her DNA. Her father was by her side from the beginning, supporting her unconditionally.
In an interview, she mentioned that she didn't need to express her desire to play soccer.
Because she had been kicking a ball around since she was young, and her father recognized her talent and encouraged her to be her best.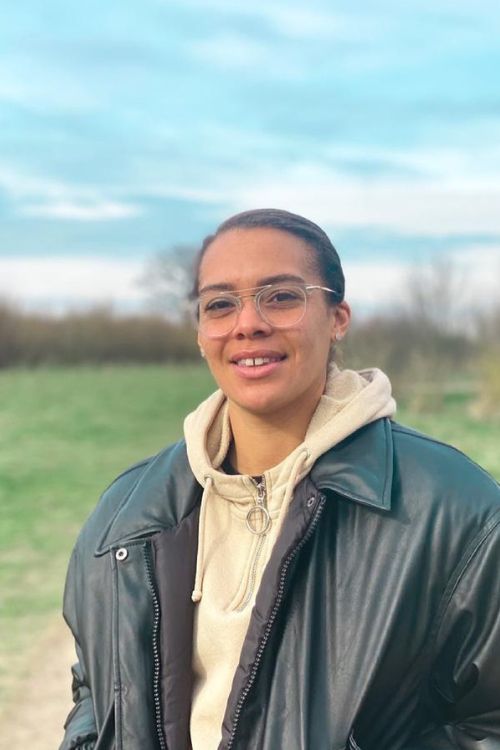 Walter, her father, played a significant role in her development, providing honest feedback and constructive criticism.
Moreover, his support contributed to her representing England at Under-19 and Under-20 levels as well.
Rebecca's achievements have made her family immensely proud, as evidenced by her impressive performance against Brazil on August 3, 2023.
She successfully kept them at bay despite facing 18 shots.
It is safe to say that Rebecca Spencer owes a substantial part of her career success to the support and direction she received from her parents.