Despite her parents being involved in different professions, they never stopped Rebecka Blomqvist from pursuing her soccer dreams.
The Swedish forward considers herself lucky to be the daughter of her caring parents.
Rebecka's parents, Jerker and Maria, motivate her to always push forward and never look back.
Moreover, they provided much-needed love and support to their daughter during her cancer journey.
The Swedish soccer player Rebecka Maria Blomqvist plays for a German professional Women's soccer club VfL Wolfsburg.
Rebecka started her senior career with Goteborg FC, a local soccer club in Sweden, in 2015. Later, she made the move to VfL Wolfsburg in 2021.
Besides, the forward debuted for the senior national team on September 3, 2019, against Latvia.
The player recently gained highlights in the Women's World Cup after she scored a goal in a 2-0 win for the Sweden National Team against Argentina.
Rebecka Blomqvist Father Jerker & Mother Maria
The 26 year-old player was born to parents Jerker and Maria Blomqvist.
Rebecka's father, Jerker Blomqvist, is involved in the restaurant industry, where he has worked for about 35 years.
Moreover, Jerker has run his restaurants for the past 20 years. He provided vocational training to industry enthusiast students for two years.
Passionate about service, hospitality, and training, Rebecka's loving dad, her father, has also worked at the upper secondary school for three years.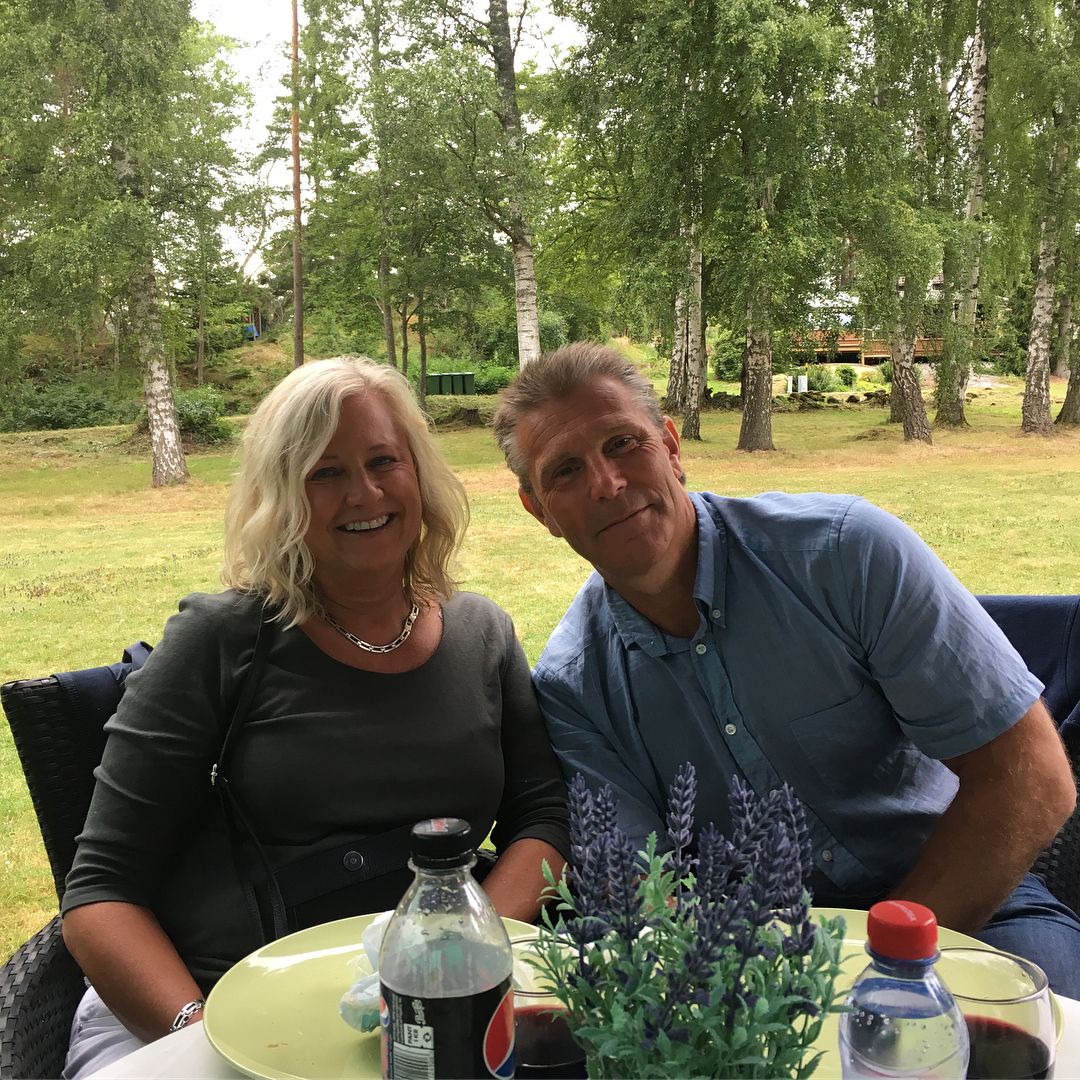 On the other hand, Rebecka's mother, Maria Blomqvist, has been working as a counselor at the Student Health Service at University West in Sweden for 12 years.
There she provides individual and supportive conversations regarding stress, anxiety, or other issues affecting students and everyday life.
Moreover, Maria is active on Facebook and seems a nature lover, often posting pictures of her hometown lakes and greenery.
The Blomqvist family together live in Uddevalla, a town located at a bay of the south-eastern part of Skagerrak in Sweden with one of the largest shell banks in the world.
Brother: Lukas Blomqvist
Rebecka Blomqvist grew up with a brother named Lukas. He studied at Agnebergsgymnasiet High School and then pursued further studies at Hogskolan Vast.
Lukas Blomqvist is currently in a relationship with Josefin Bengtsson.
Remarkable Recovery From Cancer
Rebecka Blomqvist was only 22 years old when she was diagnosed with cancer.
She learned she required surgery in October 2020 during an ultrasound to remove a cyst from one of her ovaries.
The soccer star then received a call from the hospital one morning in December after the doctors examined the cyst.
Rebecka then got an invitation to a meeting that required her to bring a relative, and it was during this meeting that she was informed she had cancer.
After a challenging December filled with additional tests, the good news arrived on January 8, 2021, that the cancer was gone.
Rebecka stated, "In the midst of everything, I was lucky that it was discovered in time and that I escaped treatment. There are others who have a much harder journey in this."