Reece Walsh shines in rugby league, but his life's been a bumpy ride. He shares his mom's challenges and the reasons for leaving the Broncos.
Walsh's childhood was far from ordinary, filled with confusion, the pain of parental separation, and a challenging relationship with his mother.
Let's unveil Reece Walsh's journey – from a challenging childhood to his biological parents and his bond with his stepmother.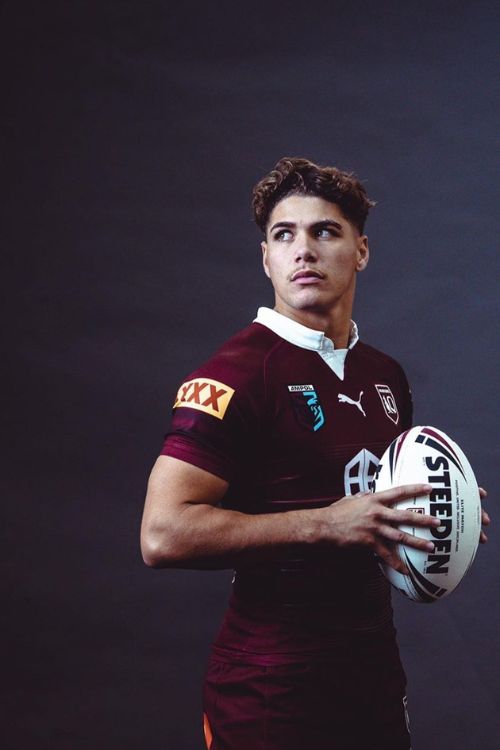 Reece Walsh is a professional rugby league player from Australia. He has gained prominence as a young and talented player in the National Rugby League (NRL).
Walsh made his NRL debut with the Brisbane Broncos in the 2020 season, marking the beginning of his professional rugby league career.
During the 2021 NRL season, he got transferred to the New Zealand Warriors. He continued to play for the team and impressed with his performance till 2022.
Wowing fans and experts with electrifying speed, remarkable agility, and exceptional attacking prowess, Reece quickly emerged as one of the NRL's most promising talents.
In 2021, Reece Walsh joined Brisbane Broncos' NRL squad, starting the season with Norths Devils in the Queensland Cup.
Reece Walsh was in the Queensland Maroons squad for State of Origin Game 2 on June 20 but didn't play.
Later, he officially announced his return to the club on a 3-year deal on July 7.
Reece Walsh Parents: Father Rodney & Mother Ke-arn Campbell Walsh
Reece Walsh was born on July 10, 2002, in Southport, Queensland, Australia, to parents Rodney and Ke-arn Campbell Walsh.
His journey from a challenging childhood to becoming an NRL sensation is both inspiring and remarkable.
Born to an Aboriginal father and Maori mother on the Gold Coast, his early years were marked by family turmoil as his parents split when he was three.
Walsh attempted to live with his mother, but her struggles with drug dependency made it too difficult.
Reece hasn't seen his mother since he was around 14, but he acknowledges his father, Rodney, and stepmother, Jodie Walsh, for raising him.
Recalling those difficult times, the NRL Fullback stated,
"Growing up, things were pretty bad. We didn't have too much. Mum was on drugs. She was in and out of our lives."
Despite the challenges he faced, the NRL star carries himself with a wisdom beyond his years.
He understands the significance of his role as an NRL player and strives to set a positive example for the next generation.
Reece's father, Rodney, and stepmother provided love, support, and guidance, pushing him into one of Australia's most promising young rugby league players.
His Extended Family
Reece Walsh hails from a close-knit family, which includes five siblings in total.
While Reece's siblings remain unidentified, it's notable that his older brother, Zac, was part of the Rabbitohs and Newcastle rugby league programs during his youth.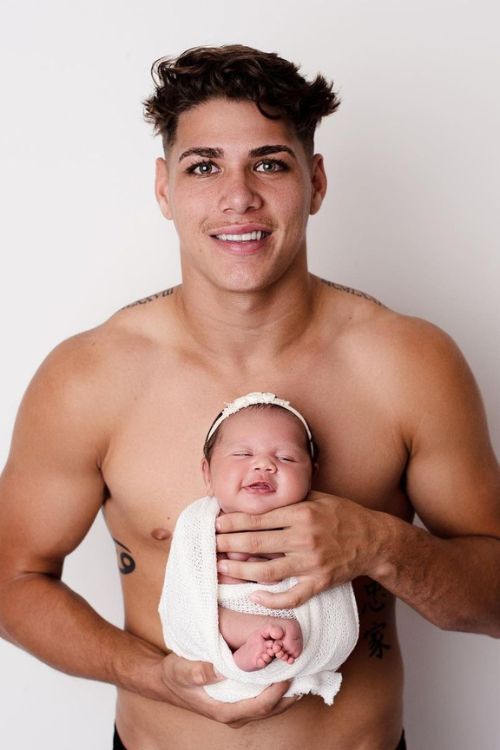 Although Zac's rugby league career didn't progress beyond the under-20s, this family link probably influenced Reece's early involvement in the sport.
Reece has already started his own family apart from his parents and siblings. He is a proud father to his daughter, Leila Arohamauroa, whom he welcomed in March 2021 with his former girlfriend, Freda Puru.
Frequently Asked Questions (FAQs)
1. Who Are Reece Walsh's Parents?
Reece Walsh's biological parents are Rodney and Ke-arn Campbell Walsh. However, he was raised by his father and his stepmother, Jodie Walsh.