Ulrich Alexander Fox is a Canadian-Bahamian actor and a former basketball player. He played for the Boston Celtics and Los Angeles Lakers during his professional NBA career.
Where do you think Rick Fox ranks in basketball's all-time greats? Over the years, Fox has become a household name across the North American continent.
After having a long and prominent career, Ulrich Alexander Fox, aka Rick Fox, comes under as one of the highly-respected players.
Besides his excellent career as a player, he is also successful as a businessman and a movie and TV actor. As of 2023, Fox has amassed an estimated net worth of $20 million.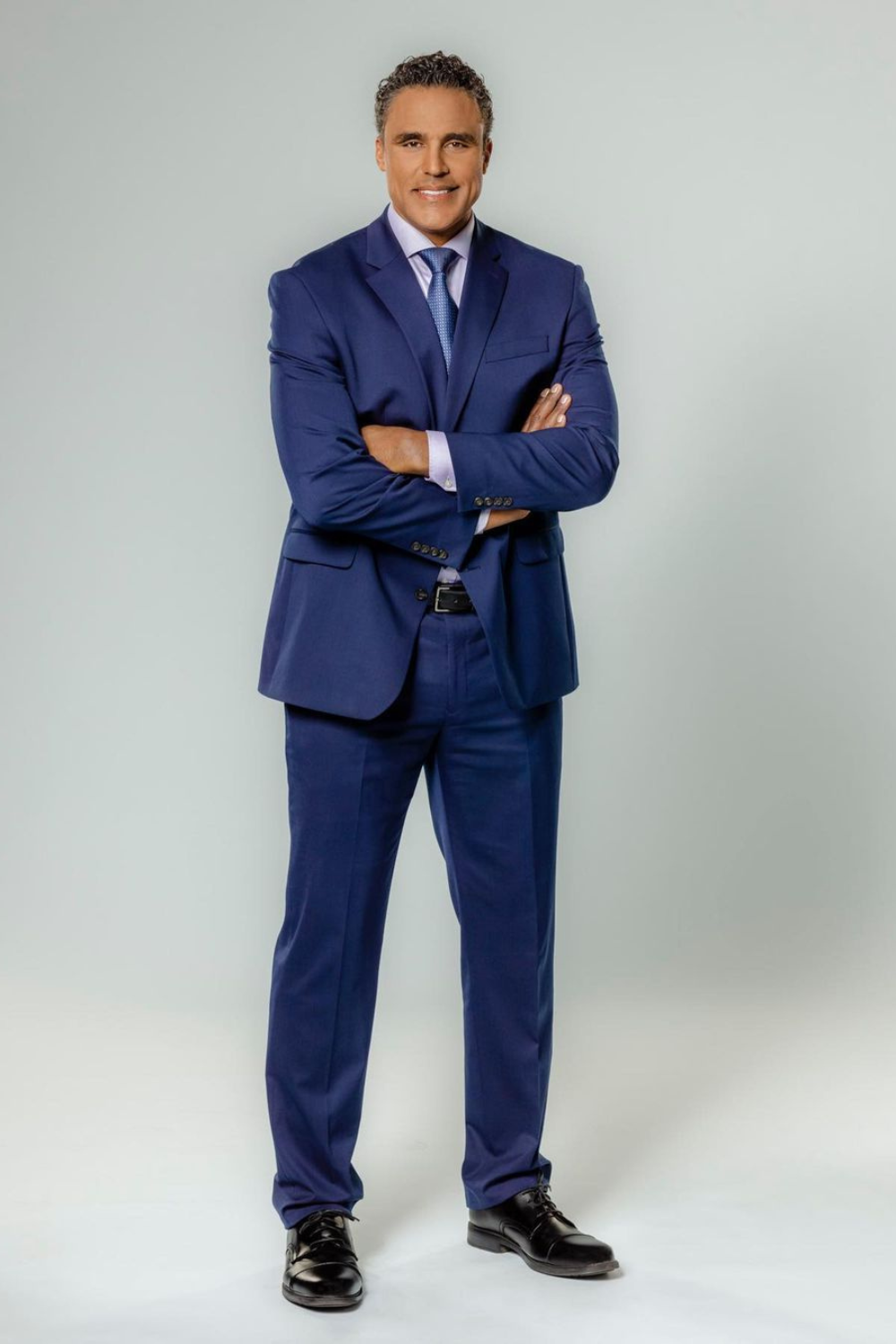 In 2022, the former NBA player joined hands with the government of The Bahamas to help rebuild houses with sustainable building materials.
Today, we will be talking about his family, personal growth, relationship, and career.
So, stay still and read till the end if you want to know more. But let's first look at the quick facts table;
Quick Facts
Full Name
Ulrich Alexander Fox
Birth Date
July 24, 1969
Birth Place
Toronto, Ontario
Known as
Rick, Foxy
Religion
Christianity
Nationality
Canadian
Ethnicity
Multiracial
Education
Kingsway Academy
Warsaw Community High School
University of North Carolina
Horoscope
Leo
Father's Name
Ulrich Fox
Mother's Name
Dianne Roberta Gerace
Siblings
Two sisters
Age
54 Years Old
Height
6'7″/2.00 m/200 cm
Weight
107 kg/236 lb.
Body
Athletic
Body Measurements
Unknown
Hair color
Salt and Pepper
Eye color
Light Brown
Profession
Actor, Producer, Businessman, Former NBA Player
Active Years
2002-present
Marital Status
Divorced
Ex-Wife
Vanessa Williams
Children
2
Net Worth
$20 million
Merch
Rookie Card
Social Media
Facebook, Instagram, Twitter
Last Update
September 2023
Early Life, Family, And Education
Rick Fox was born on July 24, 1969, in Toronto, Ontario, to parents Ulrich Fox and Dianne Roberta Gerace.
The former NBA player also has two sisters, namely Jeanene Fox and Sarah Fox.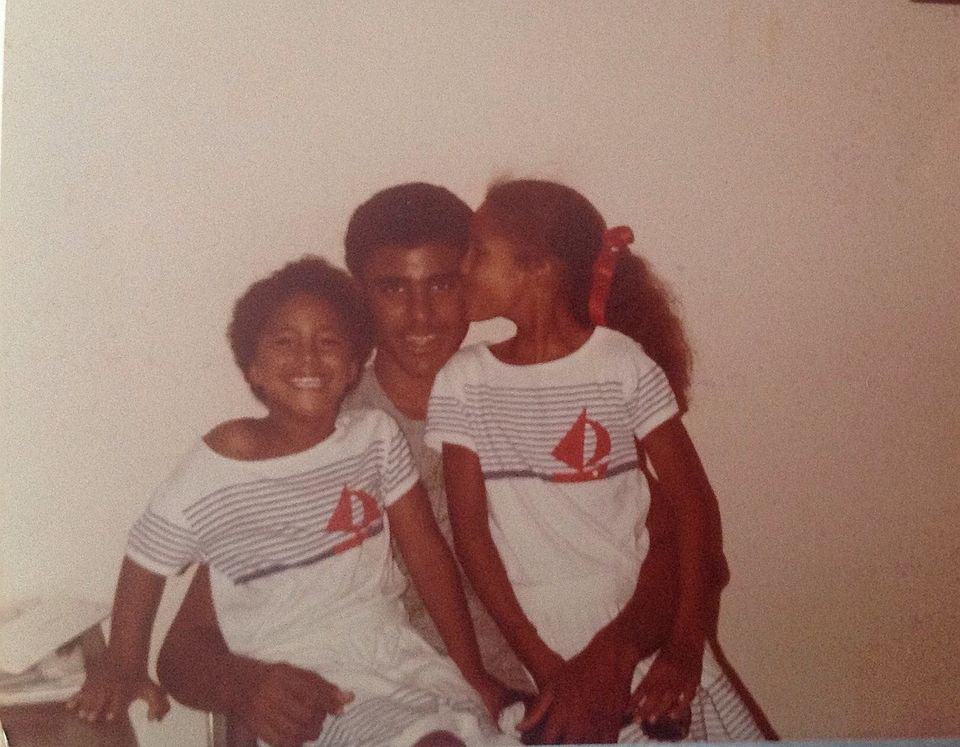 Talking about Fox's family, his father is an entrepreneur, and his mother is a retired track athlete from Canada. Jeanene Fox is an actress and interior designer, whereas Sarah Fox is an art curator.
After Fox's family moved to the Bahamas, Rick Joined Kingsway Academy in Nassau and joined the high school basketball team. He also played in Warsaw, Indiana, where he groomed his skills.
Fox had a very successful high school career and despite not playing his senior season, he was voted onto the Indiana All-Star team in 1987.
Later, after completing a high school degree, the former basketball player attended the University of North Carolina.
When at university, he continued playing basketball and garnered few achievements. He completed his bachelor's degree in Radio, Television, and Motion Pictures from the university.
Age, Height, And Physical Appearances
The basketball player is 54 years old as of 2023.
According to horoscope charts, he belongs to Libra. The people under this sign are known to be enthusiastic, passionate, generous, and passionate.
It is given that most of the basketball players are tall. Without exception, Rick is blessed when it comes to height and agility. Fox stands at a remarkable height of 6 feet 7 inches and weighs around 107 kg (236 pounds).
He follows a strict diet regimen to remain healthy and maintain his physique.
His salt and pepper color hair and light brown eyes complement his tanned skin.
With Canadian nationality, Fox belongs to a multiracial ethnicity. To elaborate, his father is a Bahamian, and his mother belongs of Italian and Scottish descent.
Moreover, he has followed Christianity since his birth.
Basketball Career
College Career And Being Drafted By The Celtics
After thirteen years of playing professional basketball, Rick has accomplished a lot throughout his career.
Rick started playing basketball in a summer camp during high school and later in college, Fox led his team to the quarterfinals of the 1991 NCAA championship.
In 1991, Fox was drafted by the Boston Celtics and featured on the season's opening night, becoming the first rookie to do so since Larry Bird in 1979.
Moreover, he was also selected for the 1992 NBA All-Rookie Second Team. In the 1996-97 season, Rick recorded 15.4 points and 2.2 steals (fifth in the league) per game and scored 101 three-point field goals.
Los Angeles Lakers
In 1997, he signed with the Los Angeles Lakers after being released by the Celtics. In his first season with the Lakers, Rick started in all 82 games and averaged 12 points per game.
Rick scored an average of 6.7 points, including 11 points in the Laker's game 1 victory in the 1999-2000 season.
In the 2001-02 season, the former small forward played in all 82 regular games and 19 playoff games. In the 2002 NBA Finals against the New Jersey Nets, he averaged 9.8 points, 6.3 rebounds, and 1.5 steals in 4 games to win the NBA title.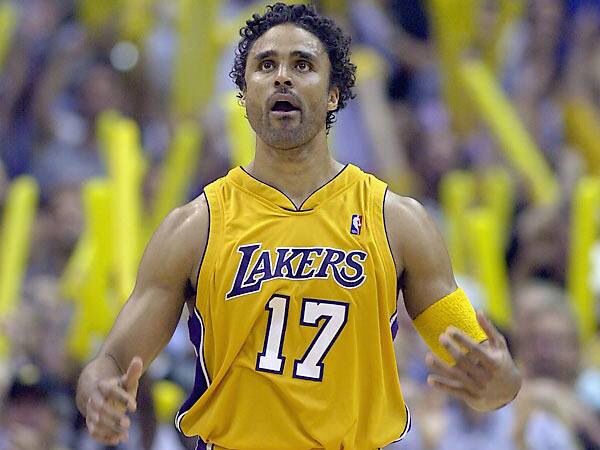 Rick was handed a 6 games suspension after he was involved in a fight against Doug Christie in the 2002 preseason.
After starting 75 out of 76 games in the 2002-03 season, he suffered from an ankle injury and missed the last two games. In the 2003-04 season, the former NBA player missed 40 games due to a foot injury.
Fox was traded to the Celtics in exchange for Chucky Atkins but opted to retire.
In his professional NBA career, he was a 3-time NBA champion and recorded 8,966 points, 3,517 rebounds, and 2,649 assists.
Rick played for the Canada national team twice at the 1990 and 1994 FIBA World Championships.
Career Stats
Season
Team
GP
REB
AST
BLK
STL
PTS
2003-04
LAL
38
2.7
2.6
0.1
0.8
4.8
Career
930
3.8
2.8
0.4
1.0
9.6
Acting Career
Rick Fox began acting during his professional NBA career in the movie 'Blue Chips' in 1994 as a member of the Western University basketball team.
In 1998, he played the role of a ladies man Chick Deagan in the movie 'He Got Game.'
One of his biggest roles was playing prison inmate Jackson Vahue on the HBO prison drama 'Oz.' The actor also appeared in the episode 'To Your Health' and THE rest of the episodes of the first season.
As a supporting actor, the Canadian made a cameo in the movie 'Resurrection' playing Detective Scholfield.
Other television shows and drama of Rick Fox includes 1-800-Missing, The Fairly OddParents, Street Time, to name a few.
He appeared in the film Holes, a Walt Disney Pictures, as a supporting character of a baseball player, Clyde 'Sweetfeet' Livingston.
After appearing as the character of Stephen Melbourne in the television series Kevin Hill, the former basketball player acted in the role of David Marley for the six-episode of Love, Inc.
Further
Rick also played the role of Fabrizio in the 'Mini's First Time.' Along with that, Rick Fox appeared in One Tree Hill, Ugly Betty, Dirt, The Game, Tyler Perry's Meet the Browns, comedies Party Down, and Head Case.
Moreover, in the Big Bang Theory episode 'The Love Car Displacement,' Rick played Bernadette's ex-boyfriend Glenn.
With that, Fox portrayed a suspicious character in the 'Body of Proof' drama and the role of Andre Carson in the series 'Franklin & Bash.'
From playing the character of Chase Vincent IN the series 'Hit the Floor' to the character of Dr. James Kendall IN the TV series 'Mom,' the Canadian is fantastic with his performance in every role.
Rick is also a member of the Fight for the Crown mini TV series.
Apart from different TV shows, the former NBA player is equally active in reality shows. He has appeared as a contestant on ABC's 'Dancing With The Stars' and was ranked 6th.
Similarly, Rick appeared as a contestant on 'Are You Smarter than a Fifth Grader?' and 'Chopped,' a cooking-based reality show, and ranked second.
In 2022, the actor was appointed as an Ambassador-at-Large for The Bahamas.
Professional Gaming
In 2015, Fox acquired the professional League of Legends team 'Gravity Gaming,' partnering with Amit Raizada, and rebranded it to Echo Fox.
After having a conflict with Amit Raizada for some time, Fox left the organization in November 2019. He released a statement, "On the [basketball] court and in the business world, teammates are everything and there must be unity and a shared sense of purpose in order to succeed. In the case of Echo Fox, the significant difference of values, ethics and commitment to integrity was very problematic and damaging."
Wife And Kids
While playing for Boston Celtics, Rick was in a love relationship with his college mate, Kari Hillsman. They also have a son, Kyle, who was born in 1994.
After a few years, the basketball player married Vanessa L. Williams, an American actress, singer, and fashion designer. Their marriage ceremony took place in New York in 1999.
On May 1, 2000, the couple solidified their marriage with the arrival of their first baby girl, Sasha Gabriella Fox.
A social media star and a fitness trainer, Sasha made her screen debut as a baby in the 2000 film, A Diva's Christmas Carol. She also directed and acted in a short film, Superdate, in 2014.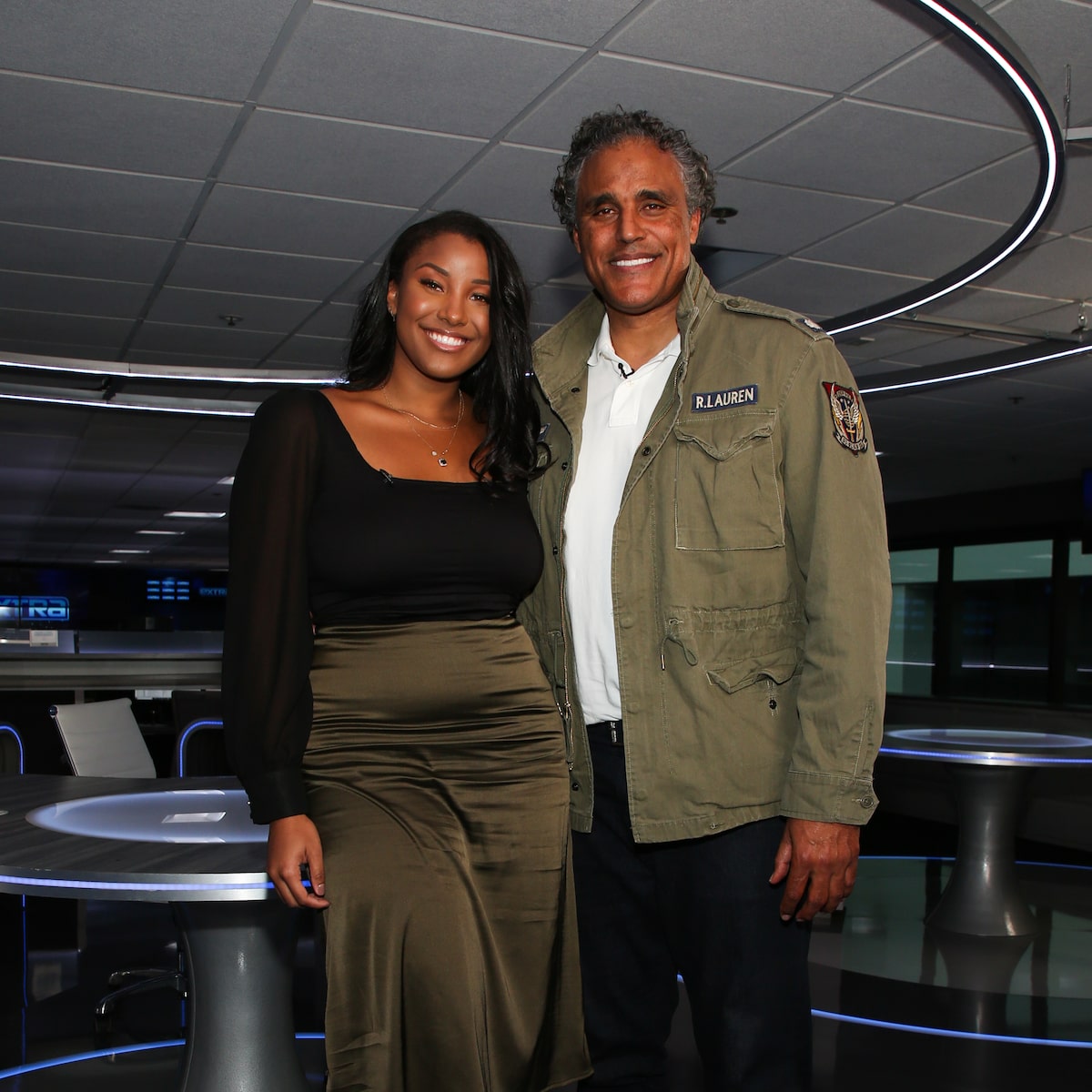 Furthermore, she is known for her roles in one Fine Christmas and Justice for all with Judge Cristina Perez.
Back in August 2004, Rick made the headlines when he filed for divorce. After the divorce was finalized and both went their separate ways. However, in the present time, the duo still maintains a good and friendly relationship.
Fox was seen dating actress Eliza Dushku in the year 2009. Sadly by 2014, their relationship was no longer working, and the couple separated.
As of 2023, the former NBA player and actor is not dating anyone.
Rumor
In January 2020, many rumors about Rick Fox's death surfaced on the Internet when Kobe Bryant's death was on highlights.
As many believed, Fox was rumored to be one of the passengers in Kobe's helicopter.
According to Rick Fox, he constantly got calls on the day of Kobe's death. However, he ignored it at first as he wanted to spend some time with his family.
Someone had spread false rumors about his presence in the helicopter, which crashed with no survivors.
"This has been a lot to process with all of us, quite frankly. We're blessed to have had the time we had with Kobe. A city is mourning; a family is mourning. We're all mourning, and I'm glad that's over with, but it was hard to deal with because it shook a lot of people in my life."
-Rick Fox
Net Worth And Salary
Fox has built expertise and authority over the years in basketball. Fox's primary income source is from his basketball and acting career.
It comes as no question that the retired NBA player was the most sought-after player of his time. So, from this, we can assume that Rick is quite wealthy.
As of 2023, the former basketball player has a staggering net worth of around $20 million.
This impressive wealth is from his basketball career, different movies and TV shows he has appeared in, and his business ventures, as discussed earlier.
He is earning well and doing a great job. Not much is disclosed about how he spends his salary, and he keeps this a secret.
Net Worth of Rick Fox in Different Currencies
Below is the net worth of Rick Fox in different currencies, including the Euro and Pound.
Currency
Net Worth
Euro
€

18,679,800

Pound Sterling
£

16,693,800

Australian Dollar
A$

28,891,920

Canadian Dollar
C$

26,860,900

Indian Rupee
₹

16,55,190,000

BitCoin

฿870
Quotes
I've traveled around the world and made love with many satisfied women. So I decided to share my story.
Everything I've always done has been for the sole purpose of increasing my love-making output. A lot of guys won't admit that, but I do. I just want to make love.
Social Media Presence
The former NBA player and actor/producer, Rick Fox, is available on different social media platforms. He frequently posts pictures of him attending various events, with his daughter and some throwbacks.
He is available on Instagram under the handle @imrickafox, Twitter @RickFox, and Facebook @Rick Fox.
Instagram: 160k followers
View this post on Instagram
Facebook: 419k followers
Twitter: 261.1k followers
Popularity
After a successful NBA career and gracing in the film industry, Rick garnered several fans worldwide.
The above graph shows brief information about the popularity of Rick Fox based on Google searches in the United States over a year.
Frequently Asked Questions
What was the jersey number of Rick Fox while playing for the Celtics?
Rick Fox used to appear wearing jersey number 44 for the Boston Celtics.
What was Rick Fox's jersey number during his time with the Lakers??
Rick wore 17 numbered jersey with the Lakers.
Is Rick Fox a Hall of Fame?
Rick is not a Hall of Fame basketball player.