The American professional golfer Ricky Barnes tied the knot with former volleyball player Suzanne Stonebarger. The couple has three adorable kids.
Richard turned professional in 2003 and played on the Nationwide Tour the following year.
The American professional golfer is currently competing in the Canadian Open, which features other pro golfers like Justin Lower, Aaron Rai, and Corey Connors.
Before playing professionally, he played collegiate golf at the University of Arizona from 2000 to 2003.
During his college years, the player was named the Pac-10 Freshman of the Year in 2000. In addition, he also earned Pac-10 Co-Player of the Year in 2001.
Suzanne Stonebarger: Wife Of Ricky Barnes
Ricky Barnes and Suzanne Stonebarger exchanged their vows on September 19, 2010. The couple has been together for more than a decade.
The pair shares three children: one daughter and two sons. Dillion, the youngest of all, was born on January 14, 2019; Brady, the older brother, on August 4, 2011, and Natalie, the only daughter, on April 23, 2013.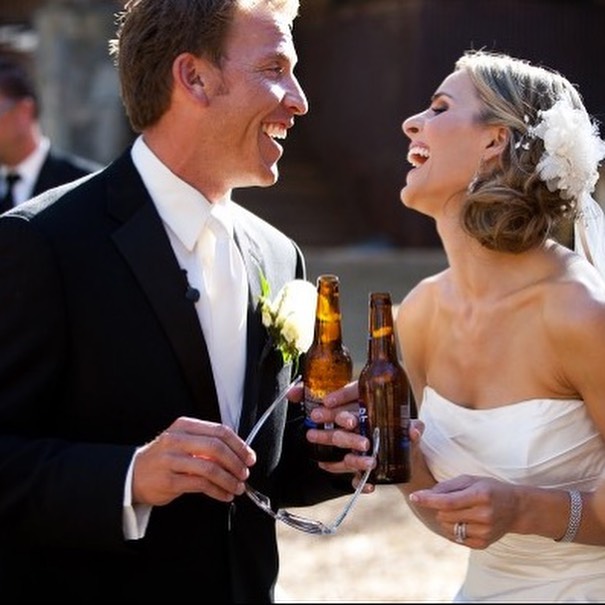 Ricky's wife, Suzanne (born: August 4, 1980), attended the University of Nevada- Reno, where she graduated with a Bachelor's in Communication and a minor in Marketing.
She played varsity basketball at the university and was named the school's Female Strength Athlete of the Year and the Scholar-Athlete of the Year.
During her period at the university, the former player met and played with Michelle More, who became her teammate later.
After graduating from college, Suzanne played professional beach volleyball, partnering with Michelle. The duo was known as "Team Gorgeous."
Presently, Suzanne's Instagram account indicates that she is a foodie and has also mentioned the recipes for the food.
Likewise, she's a health enthusiast who loves the mountains. Also, she claims to be a straight shooter.
2023 RBC Canadian Open
The RBC Canadian Open started on June 8 and will run till June 11 at the course Oakdale Golf and Country Club.
Ricky Barnes will be competing in the 2023 RBC Canadian Open at Oakdale Golf & Country Club, aiming to improve on his last appearance in this event in 2022 when he missed the cut.
The player finished in the top 20 once at the RBC Canadian Open, with an average finish of 30th in the last four events.
In his last four appearances at this event, he's made it to the weekend twice.
Furthermore, in the recent three tournaments, the golfer has failed to make the cut.
Barnes never came in within five strokes of the winner or carded a better-than-average score in all three of his previous appearances.
Moreover, over his last two rounds played, Barnes has only finished below par once and has one round with a better-than-average score.