Justin Lower and his wife, Janise Sandrock Lower, had a daughter Ariana Lynn Lower on December 20, 2022.
The golfer was inducted into the hall of fame in 2021 as the most decorated Malone University men's golf player of all time.
He played for the Pioneers from 2008 to 2011 and has won the NAIA All-American and NCCAA All-American four times.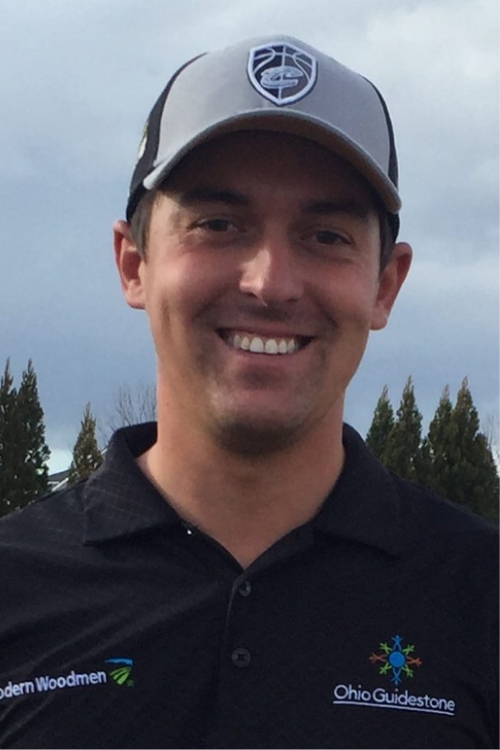 He has also garnered other accolades, such as the Arnold Palmer NAIA Medalist, the Jack Nicklaus NAIA MVP, and the David Toms GCAA Award.
Lower's career-low 18-hole score of 64 is still one of the best at Malone University.
Justin graduated with a sports management and a minor business management degree in 2011.
Justin Lower Wife
The professional golfer is married to his long-time girlfriend, Janise Sandrock. The pair tied the knot on September 21, 2019.
Two days after his wedding, Justin publicly announced via an Instagram post, where his fans filled the comment section with lovely messages.
The couple welcomed their first child, a daughter, Ariana Lynn Lower, on December 20, 2022.
Lower shared his happiness with well-wishers on Instagram with a caption, "We welcomed Ariana Lynn to the world on 12/20/22! 7 lbs 8 oz 21 in. Baby Ari is already a little trooper and greater than any gift we could have hoped for."
Deriving information from Janise's Instagram, she seems to love reading books and doing yoga.
She calls herself a dog mom, so it wouldn't be wrong to call her a dog lover. Moreover, the couple pets a dog named "Darby."
Talking about her profession, Janise Sandra Lower is a pharmacist. She also likes to keep her personal life private and does not like to share much with the public.
Justin Lower Tragedy
The professional golfer was born on April 4, 1989, in Akron, Ohio, United States, to Tim Lower and Debbie Lower.
However, Justin has already lost his father and unfortunately, his brother too. It was on March 26, 2005, the Lower family lost two of its members in a car accident.
Lower was only 15 years old then, and the family was in shock and could not handle the grief.
According to reports, Tim was driving the car; it went uncontrol and pulled into a ditch while trying to overcorrect.
The car went flying and crashed into a utility pole on its passenger side, where Chris was seated.
They lost Chris on impact and Tim a few minutes later. Tim would have survived if he had put on his seat belt, Justin explained.
The car was at a speed of 80mph in a 55 zone and had a blood alcohol level of .23, which may be the reason for this tragic incident.
Still grieving, Justin played golf three days later and was hugged by everyone, offering their condolences.
Two months after the accident, Justin played in a one-day event and shot 64 to win by seven strokes in front of family and friends.