Rodney McGruder is a professional American basketball player who currently plays for the Detroit Pistons of the NBA.
The best example of the saying, "Hard work will pay off," is Rodney McGruder. Back in 2013, the NBA star was undrafted.
But that didn't stop him from making his dream of playing in the NBA come true.
His journey to success is unlike any other, which was achieved after some heartbreaks and difficult choices down the lane.
A native of Landover, Rodney's passion for basketball started at a young age after seeing his older siblings enjoy the sport.
Eventually, he went on to play college basketball at Kansas State University, taking the position of small forward and shooting guard.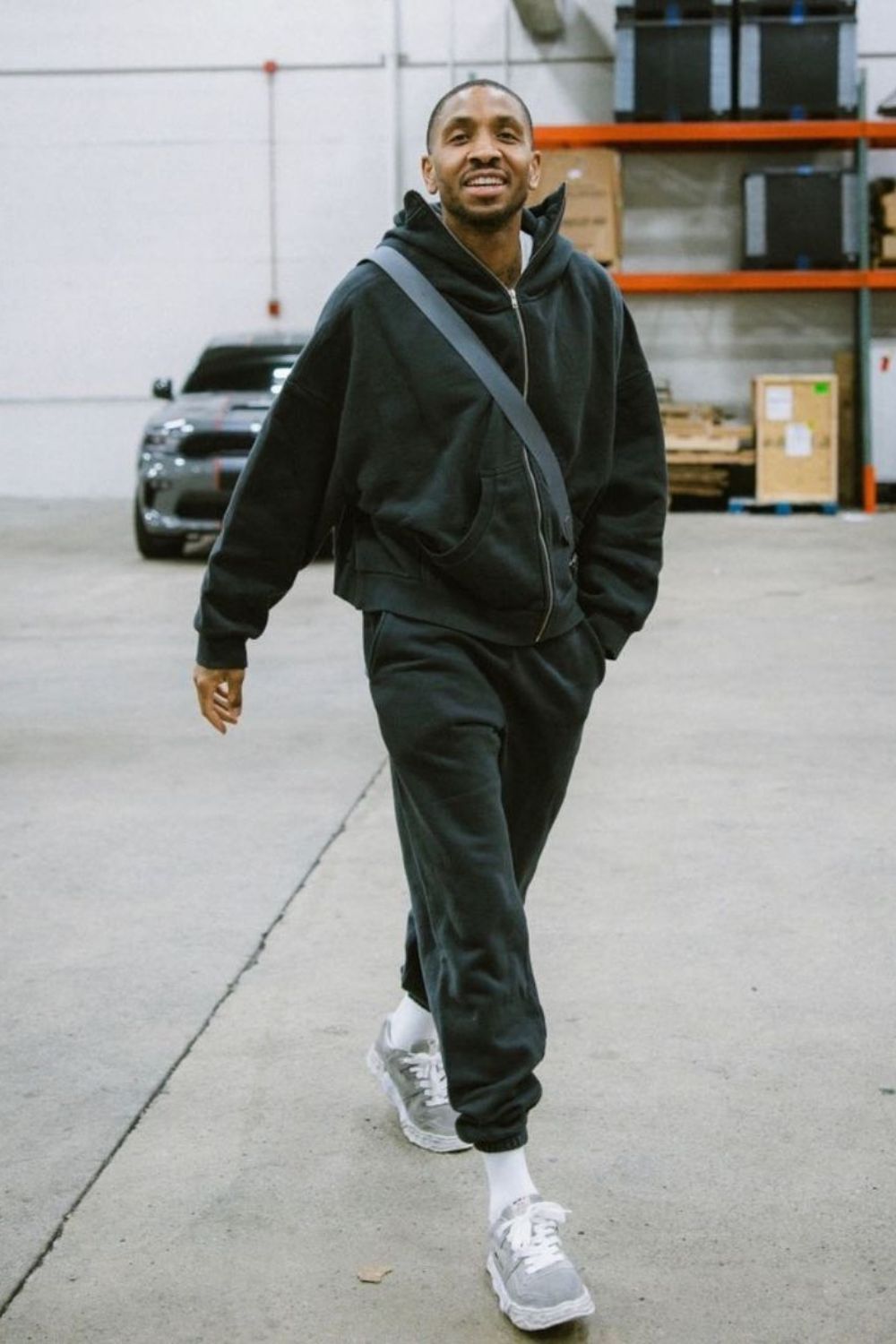 McGruder was named one of the Top 30 finalists for the Naismith College Player of the Year on February 27, 2013.
Even though he was undrafted, he played for NBA teams such as the Orlando Magic, Golden State Warriors, Miami Heat, and Los Angeles Clippers.
After a long and illustrious career, he has an overall net worth of $3 million as of March 2023 and is happily living his childhood dream.
Quick Facts
Birth Name

Rodney Christian McGruder

Birth Place

Landover, Greater Landover, Maryland, USA

Birth Date
July 29, 1991
Nickname

Rodney McGruder

Age
31 Years Old
Father Name

Rodney McGruder Sr.

Mother
Rudine McGruder
Education

Archbishop Carroll High School
Arlington Country Day School
Kansas State University

Nationality

American

Ethnicity
African-American
Religion
Not Available
Height

6 ft 4 in/1.93 m/193 cm

Weight
205 lb/93 kg
Eye Color
Dark Brown
Hair Color
Black
Marital Status
Single
Girlfriend
No
Kids
Not Yet
Professional
Basketball Player
Current Team

Detroit Pistons

Salary
$2,298,385
Net-Worth
$3 Million
Merch
Signed Card, Signed Floorboard
Social Media
Twitter,

Instagram

Last Update
March 2023
Early Life, Education & Family
Rodney McGruder was born in Landover, Greater Landover, Maryland, on July 29, 1991.
He was raised by his father, Rodney McGruder Sr., and his mother, Rudine McGruder. He is of American nationality and African-American heritage.
As for the information about his parents, not much is known about his father. However, for nearly 30 years, his mother worked as a bus driver.
He grew up with two older brothers (Ricardo and Renaldo) and an older sister (Rashaun), making him the youngest of four.
McGruder went to Arlington Country Day School in Jacksonville, Florida, and graduated from Kansas State University.
Age, Height, And Weight
31 years old Rodney McGruder stands at a great height of 6 feet 4 inches (1.93 m) tall and weighs around 205 lb (93 kg).
With a tremendous and absolute athlete build, Rodney is a tall and handsome man with a dashing personality and is an absolute killer on the basketball court.
Career
With various ups and downs, Rodney managed to get to the top and show his true potential to the world.
Despite the fact that he was not drafted in 2013, he made a powerful and very fascinating comeback and proved all the critics and the haters wrong.
Here is the report of his career starting from an early age.
College Career
McGruder, the 6'4″ shooting guard from Landover, Maryland, was Michael Beasley's AAU teammate and followed Beasley's journey to Kansas State to play under coach Frank Martin.
He started with the Wildcats for three seasons. As a sophomore in 2010-11, Rodney teamed with backcourt partner Jacob Pullen to guide the Wildcats to a third-place Big 12 Conference finish.
McGruder scored 11.1 points and 5.9 rebounds per game. Then, he increased his scoring to 15.8 a game in his junior season and made the second-team All-Big 12.
As a senior in the 2012-13 season, he was a preseason All-Big 12 selection. On February 27, 2013, he was also named a top-30 finalist for the Naismith College Player of the Year.
Furthermore, he led the Wildcats to a first-place finish in the Big XII during his senior season.
Professional Career
2013-14 Season
McGruder joined the Orlando Magic for the Orlando Summer League and the Charlotte Bobcats for the Las Vegas Summer League after being undrafted in the 2013 NBA draft.
He signed a contract with the Oklahoma City Thunder on September 27, 2013. However, on October 25, 2013, he was waived by the Thunder.
For the 2013–14 season, McGruder signed with Atomerőm, SE of Hungary, in November 2013. He averaged a total of 14.4 points, 5.3 rebounds, and 2.3 assists per game in 29 league games for Atomerőm.
2014-15 Season
Rodney McGruder joined the Golden State Warriors in July 2014 for the 2014 NBA Summer League.
After that, he signed with the Boston Celtics on September 29, 2014. However, on October 27, 2014, he was waived by the Celtics.
Four days later, he was acquired as an associate player by the Maine Red Claws. After featuring in 26 games, he was waived by the Red Claws on March 26, 2015.
Four days later, he was signed by the Sioux Falls Skyforce.
2015-16 Season
Rodney joined the Miami Heat in July 2015 for the 2015 NBA Summer League.
Skyforce again reacquired him on November 2, 2015.
In 2015-16, he helped the Skyforce finish with a D-League-best 40-10 record and went on to help the team secure the league championship with a win over the Los Angeles D-Fenders in the 2-1 Finals series.
2016-17 Season
McGruder rejoined the Miami Heat for the 2016 NBA Summer League in July 2016. The young man signed a 3-year, partially guaranteed deal with the Heat on July 7.
He made his NBA debut on October 26 against the Orlando Magic in the Heat's season opener.
Similarly, he posted six points, three rebounds, and two steals in a 108–96 victory in just under 24 minutes off the bench.
2017-18 Season
During the 2017 season, the basketball player fractured his left leg. After that, he was back for the 2018 season and played against the Philadelphia 76ers.
But, on April 7, 2019, he was waived by the Miami Heat.
2019-Present
For the 2019 season, Rodney was claimed off waivers by the Los Angeles Clippers. Later on, he was traded by the Detroit Pistons in a three-team trade.
Sadly he was released from the team on August 6, 2021. However, he was re-signed by the Piston on August 11, 2021.
McGruder was exchanged for Bol Bol on January 10, 2022, by the Brooklyn Nets for the Denver Nuggets, along with a 2022 second-round selection pick.
Although, on January 13, 2022, the deal was canceled since Bol failed his physical, which made him return to the Pistons.
As a result, on August 1, 2022, he was again signed by the Detroit Pistons.
Marriage & Kid
Despite being such a renowned player, Rodney McGruder has been able to keep his information secret from the media.
You might be surprised to know that the handsome player isn't in a relationship. To date, McGruder is not married.
Rodney is just the opposite, unlike many sporting stars and celebrities. Although many want to flash out their luxurious lives, Rodney fancies a secluded life.
His personal life, especially his love life, has been the subject of concern for his fans. Yet, all of them have been left in a dilemma.
Is Rodney McGrunder In A Relationship?
There are no reports of his former relationships, and he is also not speculated to be dating anyone.
Rodney is active on social media, such as Instagram and Twitter, but has not posted any girls' pictures so far.
He may be focused on his work rather than getting interested in some sort of love affair.
Regardless, in 2018, he stated in an interview that he had a girlfriend during his early NBA days but did not disclose the name of his sweetheart.
He also claimed that his girlfriend moved in with him when he moved to Hungary. Other than that, there are no specifics about the woman.
Net Worth, Salary, And Contracts
Rodney McGruder has an estimated net worth of $3 million as of March 2023.
Due to his professional basketball career, McGruder has made a considerable sum of income.
He has played for teams including the Golden State Warriors, Maine Red Claws, Orlando Magic, Miami Heat, LA Clippers, and Detroit Pistons.
On September 26, 2013, Rodney McGruder signed a 1 year $490,180 contract with Oklahoma City.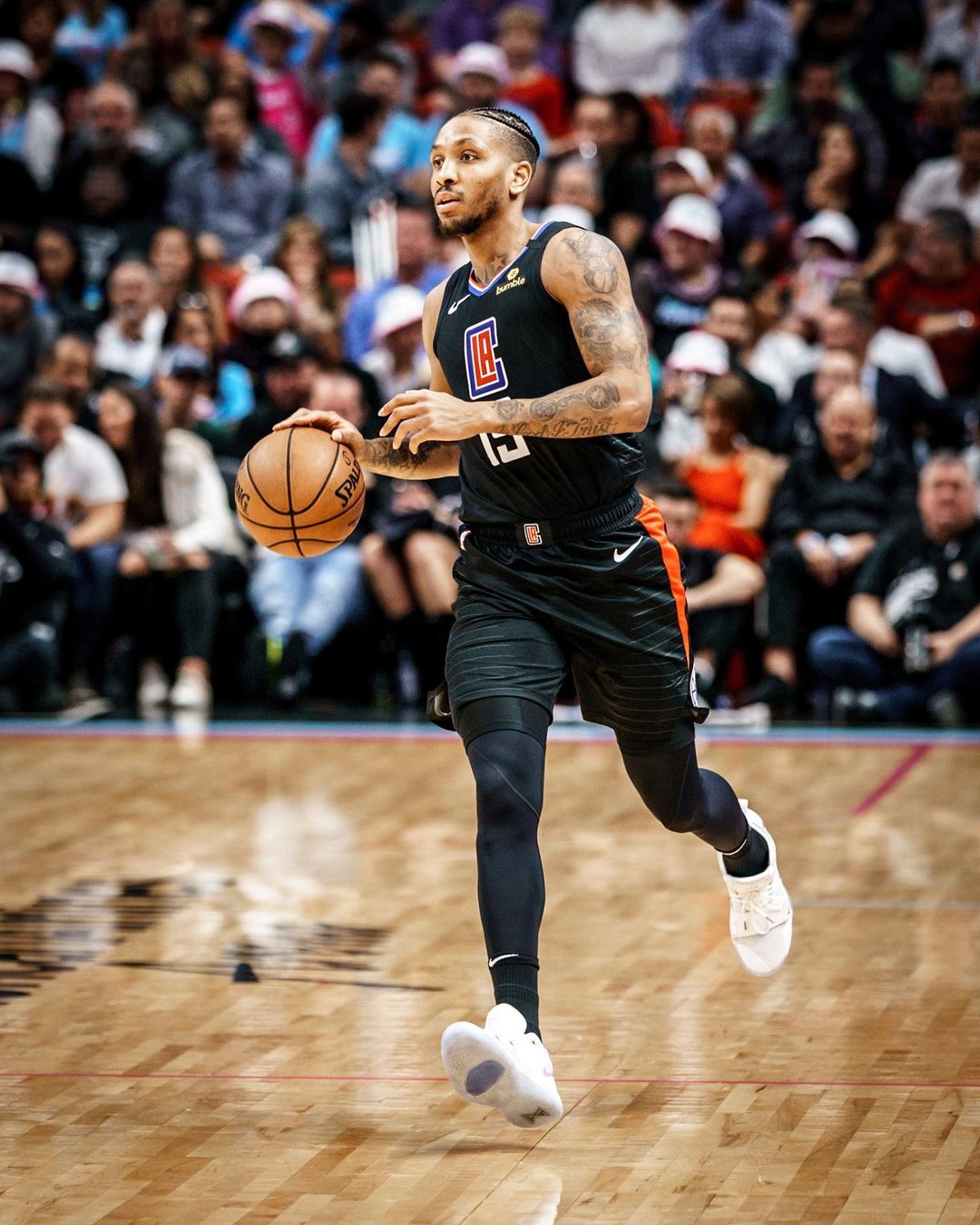 Then, he made a 1 year $507K contract with Boston Celtic on August 20, 2014.
Likewise, in July 2016, Rodney had a $2.5 million contract for a 3-year with Miami Heat and made a $15 million deal with Los Angeles for three years on July 10, 2019.
Moreover, on August 1, 2022, McGruder signed a 1-year contract with Detroit Pistons. Hence, he will earn an annual average salary of $2,298,385 in the 2022-23 season.
After a successful career and a good salary, we can say that he has a luxurious life.
Net Worth Of Rodney McGruder In Different Currencies
Let's have a look into the net worth of different currencies, including the cryptocurrency BitCoin.
Currency
Net Worth
Euro

€2,808,060

Pound Sterling

£2,458,410

Australian Dollar
A$

4,489,920

Canadian Dollar
C$

4,117,065

Indian Rupee
₹

247,848,000

BitCoin

฿106.56
Social Media Presence
The athlete is active on social media; Instagram and Twitter. Follow him to find out updates about his life and career.
Instagram: 15.1K Followers
Twitter: 7.93K Followers
Popularity Graph
The NBA player is famous among basketball lovers worldwide.
The line graph represents his 12 months search trend.
Frequently Asked Questions (FAQs)
What did Klay Thompson say about Rodney McGruder?
Klay Thompson verbally dragged Rodney after he walked over to the Warriors' bench after the game, and the broadcast team asked Klay Thompson what was going on. He said I don't know; this dude might be out of the league soon; he's probably mad about that, who knows.
How did Draymond Green insult Rodney McGruder?
Draymond Green suggested that McGruder was not good enough to play in the NBA and also criticized Rodney as a tough guy.
What is Rodney McGruder's career statistic like?
Rodney McGruder has played 315 games and started in 130 of them in the regular season. During it, he has maintained a field goal percentage of 42.1, a three-point percentage of 36.2, and a free throw percentage of 66.5. Likewise, he has an average of 2.8 rebounds, 1.2 assists, 0.5 steals, and 5.7 points. Moving on, he has played nine games in the playoff season. On it, he has posted a .444 field goal percentage and a .400 three-point percentage.