Roger Staubach is a popular name in the football industry. A former professional football quarterback, he devoted eleven long seasons to football. With his popularity, people are curious about Roger Staubach's daughters.
Staubach is one of the wealthiest athletes in the NFL. Even in 2023, he maintains a whopping net worth of $600 million.
Roger has five children, four daughters, and a son. His daughters are well-known in their respective fields.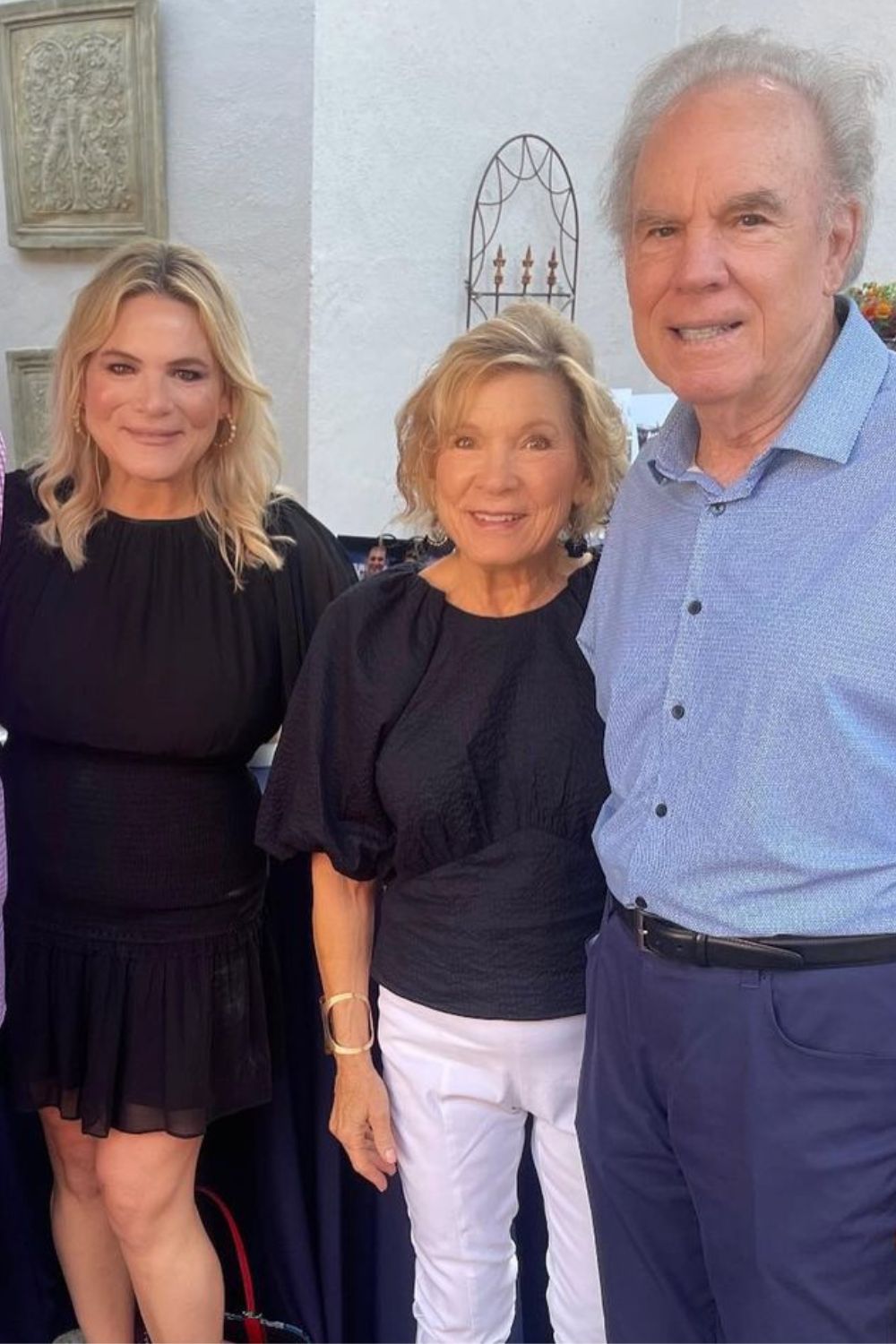 In this article, we will provide all the available information on Roger Staubach's daughters, their life, career, and more.
But first, let us go through some quick facts about Roger Staubach.
Roger Staubach | Quick Facts
Full Name
Roger Thomas Staubach
Date of Birth
February 5, 1942
Birth Place
Cincinnati, Ohio, United States
Nick Name
"Roger the Dodger," "Captain America," and "Captain Comeback"
Religion
Roman Catholic
Nationality
American
Ethnicity
White
Zodiac Sign
Aquarius
Age
81 Years Old
Height
6 ft. 3 in./ 1.91 m./ 191 cm
Weight
197 lbs./ 89 kg
Hair Color
Dark Blonde
Eye Color
Brown
Build
Athletic
Father's Name
Bob Staubach
Mother's Name
Betty Staubach
Siblings
None
Education
St. John the Evangelist Catholic School
Catholic high school Purcell High School (Now Named Purcell Marian High School)
New Mexico Military Institute
U.S. Naval Academy
Marital Status
Married
Spouse's Name
Marianne Staubach
Staubach's Son
Jeffrey Staubach
Staubach's Daughters
Michelle Elizabeth Staubach

Stephanie Marie Staubach

Jennifer Anne Staubach Gates

Amy Lynn Staubach

Profession
Former football player (Quarterback)
NFL Draft
1964 / Round: 10 / Pick: 129
AFL Draft
1964 / Round: 16 / Pick: 122
Affiliations
Dallas Cowboys (1969–1979)
Net Worth
$600 million
Merch
Signed Jersey, Signed Helmet
Social Media
Instagram, Twitter
Last Update
June 2023
Roger Staubach | Relationship & Children
Roger Staubach is married to his high school sweetheart, Marianne Staubach. The couple got engaged after college and took vows after two months when Roger was in the Navy.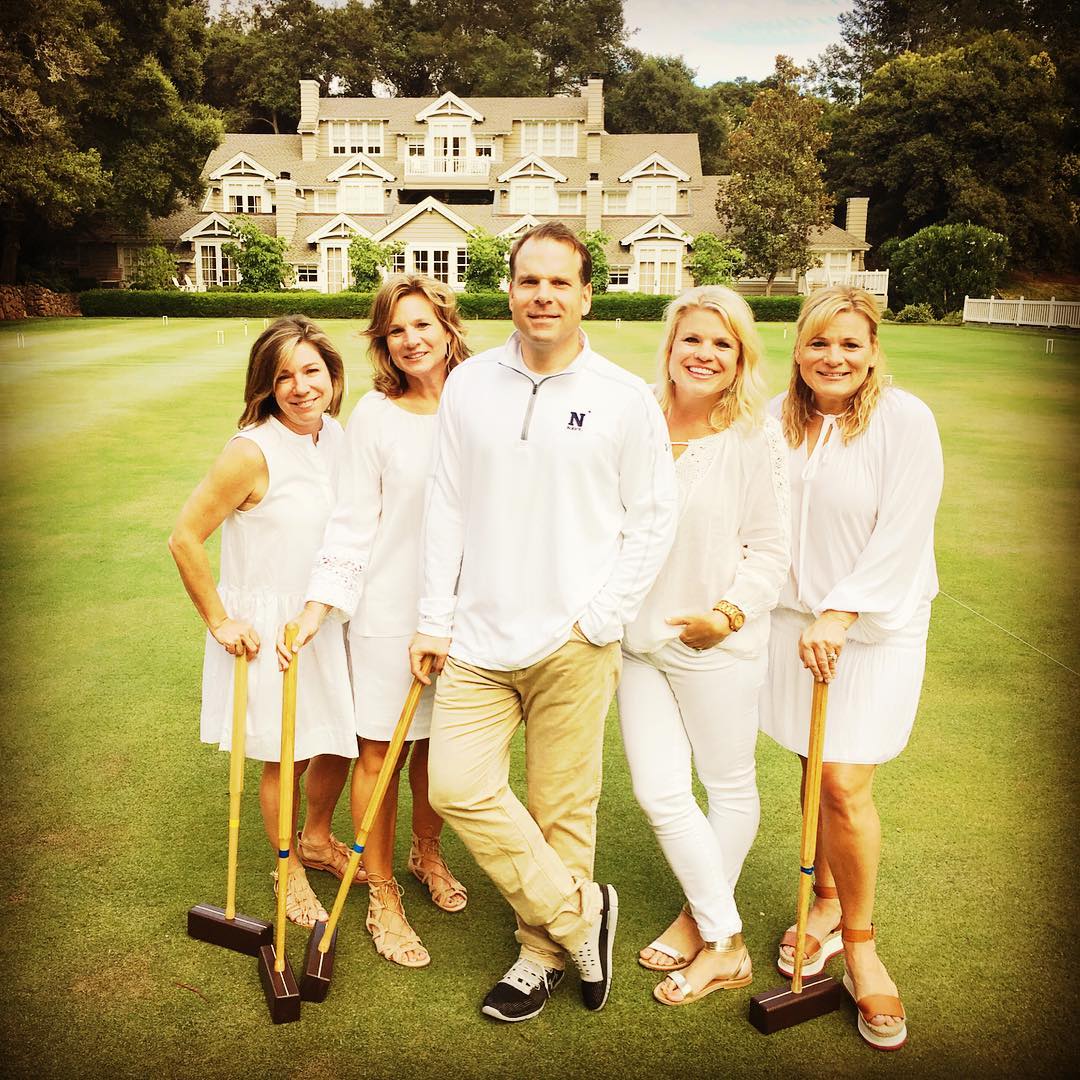 The duo has five children; Jennifer Staubach Gates, Michelle Staubach, Amy Staubach, Stephanie Staubach, and Jeff Staubach. In the first four years of marriage, the couple had three children.
The couple has fifteen grandchildren and two great-grandchildren altogether.
Roger Staubach's Daughters | Jennifer Anne Staubach Gates
Jennifer Staubach Gates attended Ursuline Academy for her early education. Following it, she enrolled at the Incarnate Word College in San Antonio.
For her Bachelor's studies, Jennifer majored in Science in Nursing, where she received the Dr. Amy Freeman Lee Award. She is a licensed Registered Nurse.
Jennifer used to be a Girl Scout Troop Leader in her early days. Slowly, she transitioned her life to become one of the boards in Dallas City.
From her early years, Jennifer represented Dallas city while working on important topics of development. She has been the Dallas City Council Member since 2013.
Jennifer serves as Chair of the Government Performance and Financial Management Committee. She is also the vice chair of the Budget, Finance, and Audit Committee.
In addition, she works for the Public Safety Committee and the Arts, Culture, and Libraries Committee.
Besides, Jennifer is quite indulged in charitable works. She manages a $125 million annual budget for the Catholic Foundation.
Likewise, she assists in getting $600,000 per year in education scholarships with the Diocesan Education Endowment.
Jennifer's Family
Jennifer is married to John Gates. The duo has two daughters, Jessica Gates and Jordan Gates.
Their elder daughter, Jessica, is married to her husband, Will. Their younger daughter studies at the University of Texas at Austin.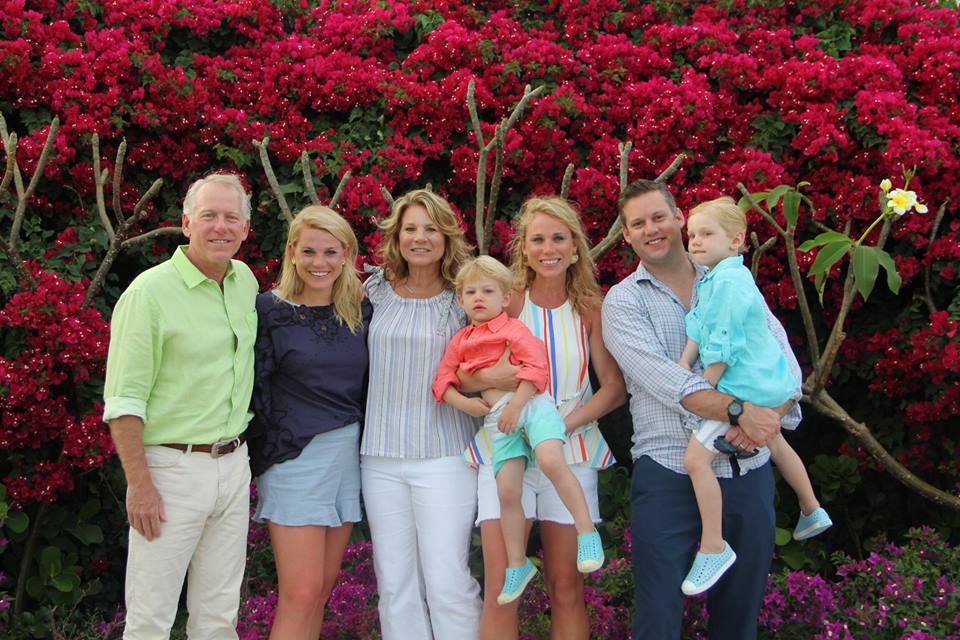 Not much information is known about Jennifer's daughters.
The Gates family often goes to church and spends most of their time together at St. Rita Catholic Church.
Roger Staubach's Daughters | Michelle Elizabeth Staubach Grimes
Michelle is the second child of Roger and Marianne Staubach. Growing up in a big family, she made a lot of childhood memories. She did experience darkness in life as a child.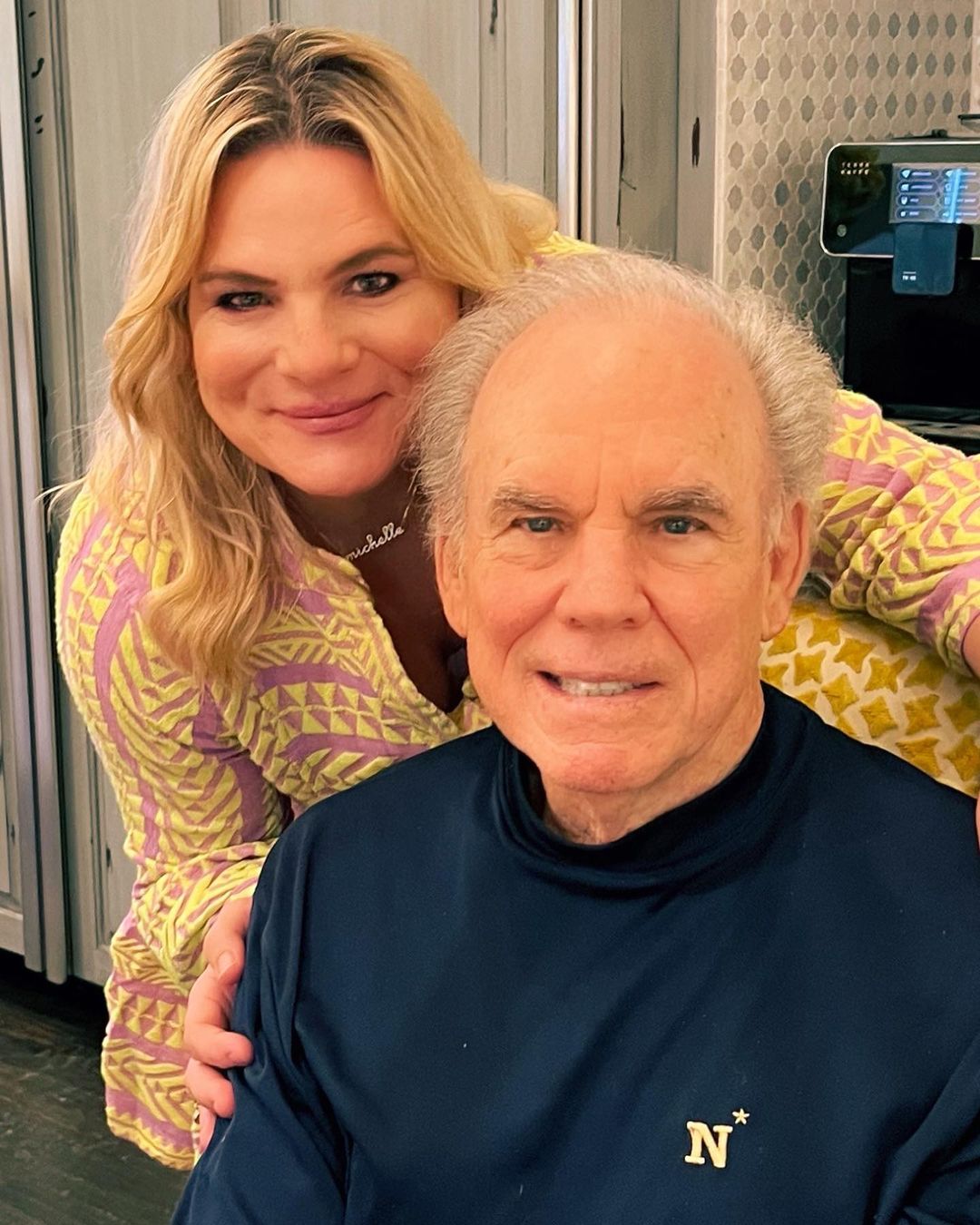 Regarding her educational background, Michelle attended the Ursuline Academy. Following it, she earned her undergraduate and law degrees from the Catholic University of America.
Michelle married her husband, John Grimes, in 1997. John is an investment banker, and Michelle is a child author. The duo has three children.
Michelle's Struggles With Mental Health
By the time when she was a first grader, Michelle would often cry about death. When she was a sixth grader, she convinced herself that she had a brain tumor.
Although she went to psychologists, she did not click with them at all.
During high school, she struggled with rebellion, and by the time of her University days, she had chronic depression.
Treatment And Help
Michelle constantly worried about normal things, and she tried to cope with them as best as possible.
Only after her third child Michelle agreed to see a psychiatrist. She was diagnosed with depression and general anxiety disorder.
@ladygaga @MentalHealthAm – thank you! Very important message. We connect as human beings through sharing our stories and vulnerabilities! Sharing our successes as well as failures is so important! And especially sharing our struggles and how we have become stronger is needed! pic.twitter.com/McjUaFYXIP

— Michelle Staubach Grimes (@MichelleSGrimes) September 15, 2022
Soon, they started her treatment with antidepressants and talk therapy.
During her treatment sessions, she even tried IV infusions of the anesthetic ketamine before trying ECT. Altogether, she had undergone 19 outpatient treatments at UT Southwestern Medical Center.
At home, she tries to surround herself with positive energy. For such vibes, she uses colorful art and furniture, pictures of her family, and a Thanksgiving note from her father.
Roger Staubach's Daughters | Stephanie Marie Staubach
Unlike the other sisters, Stephanie Marie Staubach is quite private regarding her life. There is no available information on her life, career, childhood, education, or family.
According to sources, Stephanie is married and has two children. Apart from it, nothing is known about her.
Roger Staubach's Daughters | Amy Lynn Staubach
Amy Lynn Staubach is married, and her last name is Mentgen. She is quite private about her life. She is on Instagram, but her account is private.
Read About 12 Best Looking Quarterbacks In NFL>>
A Little About Roger Staubach
Staubach (fully named Roger Thomas Staubach)is a former professional football quarterback for Dallas Cowboys. He played for a total of eleven seasons on the field.
During his career, he won Heisman Trophy, Super Bowl MVP, Super Bowl VI, and Super Bowl XII. He also has started a commercial real estate business, The Staubach Company.
View this post on Instagram
One of the wealthiest NFL players in history, Roger has an estimated net worth of about $600 million.
Roger Staubach's Daughters | Social Media
Among four of Roger Staubach's daughters, only two of them are open about their life. Check out their social media sites.
Michelle is available on Instagram with 1.8k followers.
View this post on Instagram
She is also available on Twitter with 2.5k followers.
Jennifer is active on Instagram, but her account is private.
Similarly, Amy is also active on Instagram, but her account is private.
It is unknown whether Stephanie Marie Staubach is active on social media platforms.
Roger Staubach's Daughters | Popularity Graph
Roger Staubach | Frequently Asked Questions (FAQs)