Romain Ntamack parents, Emile Ntamack and Marie Seguela, went through a divorce following the rugby player's graduation in 2017.
Despite this separation, both Emile and Marie have remained committed to supporting their children.
It's worth noting that Emile and Marie's support has been instrumental in Romain's successful rugby career.
Their dedication to their children's well-being and aspirations has played a significant role in shaping his path in the world of rugby.
Romain Ntamack, born on May 1, 1999, in Toulouse, France, is a highly accomplished professional rugby union player.
Ntamack is known for his commitment to the Top 14 club Toulouse, as well as representing the France national team in the position of fly-half.
His association with Toulouse dates back to his early days as a rookie player, and his impact on the team was evident in the 2018–19 season when he played a pivotal role in helping the club secure the Top 14 championship.
Furthermore, Ntamack's success extends to the international stage. In 2021, he achieved the remarkable feat of winning both the French championship and the European Rugby Champions Cup, demonstrating his exceptional skills and contributions to the sport.
Romain also played a crucial role in the France national team, particularly in the 2019 Rugby World Cup, where the team reached the quarterfinals, showcasing his talent and versatility on the global stage.
In recognition of his outstanding performance and potential, Ntamack received the prestigious title of World Rugby Breakthrough Player of the Year at the World Rugby Awards, solidifying his status as one of rugby's rising stars.
Who Are The Romain Ntamack Parents?
Romain Ntamack's background and family history have played a significant role in shaping his career in rugby:
Romain Ntamack parents are Émile Ntamack and Marie Séguéla. Unfortunately, his parents, Émile and Marie, separated after his graduation.
Marie Séguéla, Romain's mother, is the daughter of the former SCA Pamiers fly-half, Jean-Claude Séguéla, and works as a physical education (PE) teacher at a high school.
Growing up with a mother who was a PE teacher and being exposed to sports through her, Romain developed a keen interest in sports from an early age.
Romain's father, Émile Milou Ntamack, is a former professional rugby union player who had a distinguished career with Stade Toulousain and the French national team.
Émile made his French debut in the 1994 Five Nations Championship match against Wales and was part of the Grand Slam champion teams in 1997.
He also represented France in the Rugby World Cups of 1995 and 1999. His career was marked by a facial injury, leading to his initial retirement in 2003, although he continued playing for another year before officially retiring in 2004.
After retiring as a player, Émile Ntamack transitioned into coaching. He achieved notable success as the coach of the French U21 squad, leading them to victory in the World Championships held in Auvergne in 2006.
Émile also took on coaching roles with Stade Toulousain, including coaching the Espoirs team, and later, he became a backs coach for the French national team in 2007.
Ntamack's upbringing, influenced by his parents' involvement in rugby and sports, undoubtedly contributed to his own passion for and success in the sport.
Romain Ntamack's Brother Is Also A Rugby Player
Romain Ntamack has a younger brother named Theo Ntamack, who was born on May 29, 2002. Much like his older brother, Theo is a talented rugby union player and is associated with Toulouse.
Theo's rugby journey began when he graduated from the Stade Toulousain academy, which earned him the opportunity to play for the federal Pôle France during the 2020–21 campaign.
Subsequently, Theo progressed to the France under-20 rugby team, where he had the privilege of participating in his initial Top 14 training sessions.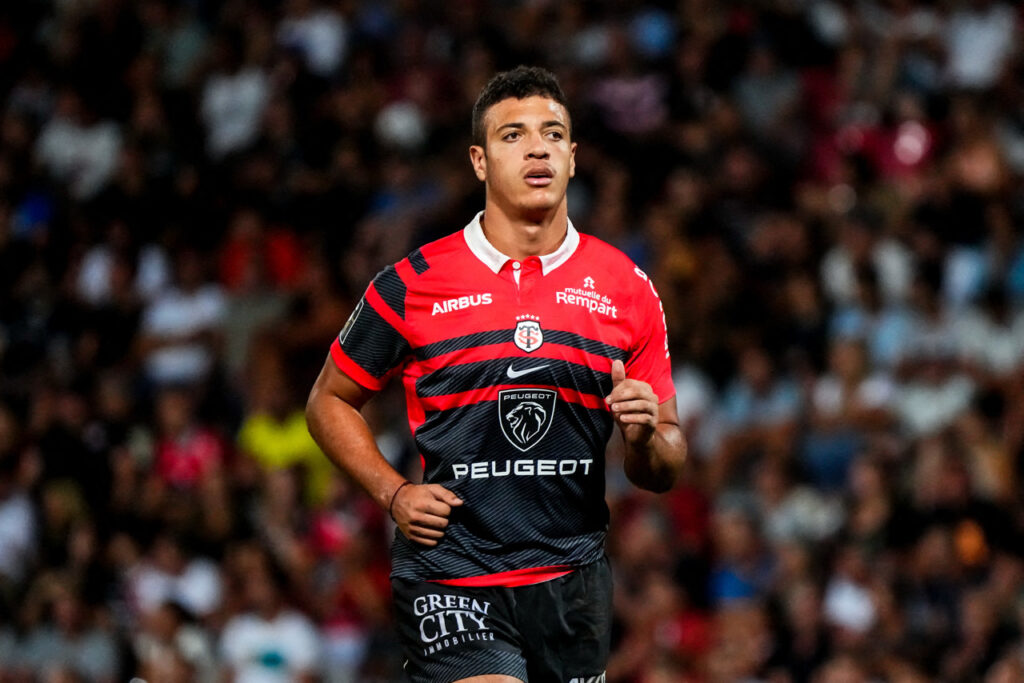 His dedication and performance led to a significant milestone when he signed a three-year contract with the Toulouse club in May 2022.
On September 11, 2022, Theo Ntamack made his debut in a Top 14 game, marking an exciting moment in his burgeoning rugby career.
During this match, he entered the field as a replacement for the injured François Cros in the 58th minute despite the eventual 28-8 home defeat of RC Toulon.
Theo's achievements in the sport are undoubtedly a source of pride for his family, including his older brother Romain.