Ronald Acuña Jr., the talented outfielder of the Atlanta Braves, has joyfully exchanged vows with his wife, Maria Laborde.
The couple embarked on their journey of marital bliss in an intimate and private ceremony this morning, as reported by numerous sources on social media.
While the wedding marks a recent milestone, their love story has deep roots.
The couple shares two kids, 2-year-old Ronald Daniel and 11-month-old Jamall.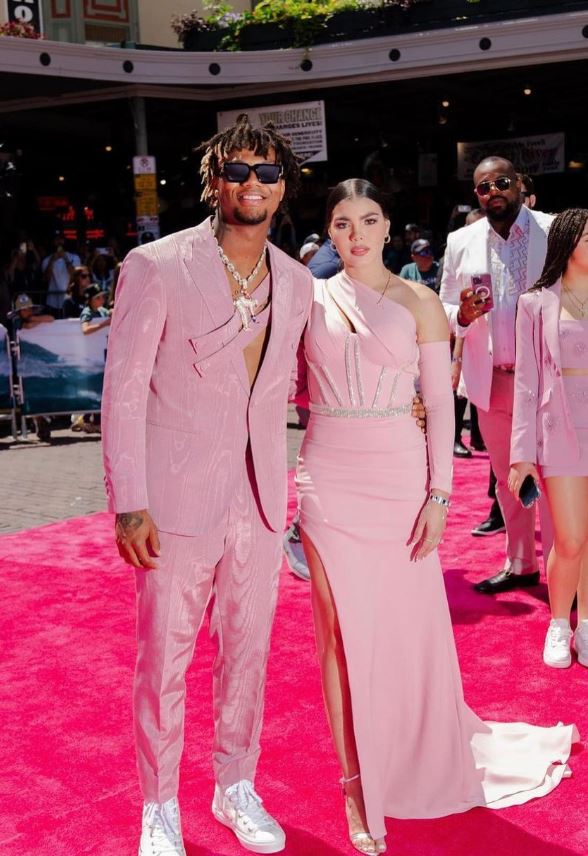 Acuña and the former Miss Teen Carabobo of 2015, Maria Laborde, have been inseparable for over three years.
Their enduring bond led to welcoming their first child, Ronald Daniel Acuña Laborde, in September 2020. The family's joy expanded even further with the arrival of a sibling in late 2022.
Ronald Acuña Jr. Gets Married: Wife Maria Laborde
Hailing from Valencia in Carabobo, Venezuela, Maria Laborde's journey began with her crowning as Miss Teen Carabobo in 2015.
Her captivating presence extends to the realm of social media, where her Instagram (@marialaborde) shines a spotlight on various moments, including the cherished instance when Acuña proposed to her.
While her early years and personal life beyond her connection with Ronald Acuña remain private, certain aspects of her immediate family are known.
Notably, her sister Nerea Laborde has garnered a significant following on TikTok, boasting around 100k dedicated followers.
Maria's mother, Astrid Gonzalez de Laborde, pursued her education in business administration at the Universidad de Carabobo in Venezuela, underscoring a commitment to learning and growth.
Her father, Michel Laborde, completes the family portrait with his presence.
Relationship Timeline
Acuña, aged 25, and Maria, aged 23, crossed paths around four years ago.
However, Maria's Venezuelan visa stipulated that she must exit the States by week's end, barring her return for three long months.
This separation would coincide with a critical stretch in Acuña's baseball season, one that could potentially culminate in a World Series victory, a coveted MVP title, or perhaps even both.
Acuña was determined not to experience these milestones without his family by his side.
The solution seemed simple—getting married quickly would resolve the issue, but swift action was essential.
At 10 a.m. Eastern Time on a Wednesday, Acuña reached out to his business manager, Nick Drbal of Xample, urgently requesting the fastest wedding arrangement possible.
It had to take place in Los Angeles, the destination for the Braves' upcoming road series.
Remarkably, within a mere 24 hours, a venue called Whispering Oaks in Agoura Hills, California was secured, an officiant was located, and a full-fledged ceremony was set in motion.
Drbal swiftly flew the family out to Los Angeles on Wednesday afternoon, with Acuña himself arriving at the team hotel around 2 a.m. the following Thursday.
Rising five hours later, he embarked on a 35-mile journey north to make his commitment official, significantly expediting a wedding that had originally been planned for their native Venezuela during the winter.
It's been quite the year for Acuña.
He got engaged to his fiancee and is now married. Similarly, he's also leading Major League Baseball in several statistical categories and is one of the front-runners for National League MVP.
Congratulations to the happy couple, and let's hope they have to delay any honeymoon trip to sometime in November, hopefully after a parade through the streets of Atlanta.
MLB's 1st-Ever 30-60 Season
With over a month left in the season, Atlanta Braves star Ronald Acua Jr. made history on Thursday.
Acuna became the first player in Major League Baseball history to have 30 home runs and 60 stolen bases in a single season when he blasted a grand slam for his 30th home run of the year off Los Angeles Dodgers pitcher Lance Lynn.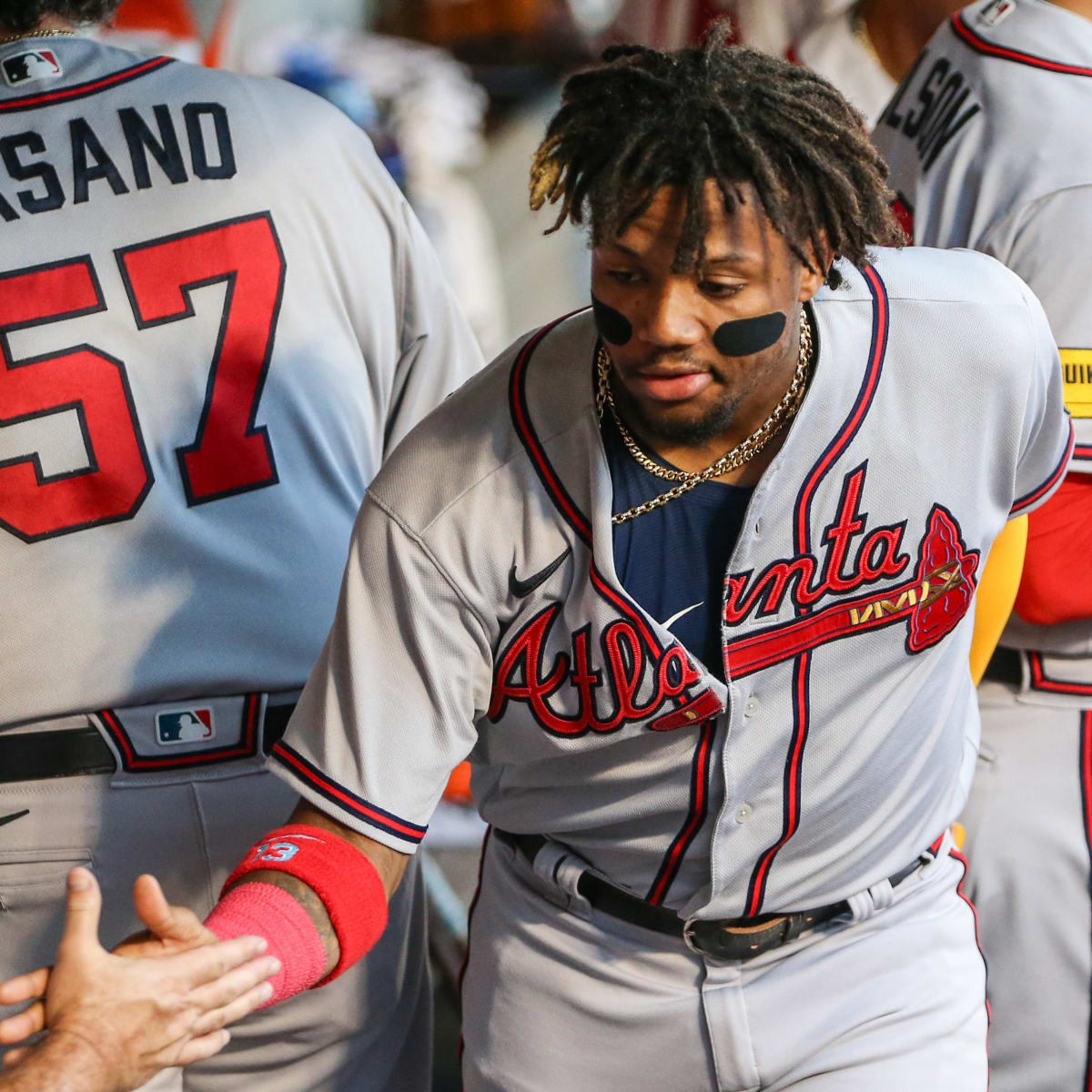 The only other players to hit 30 home runs and steal at least 50 bases in a single season are Barry Bonds and Eric Davis, who are separated from him by that blast and his 61 stolen bases.
While Davis blasted 37 home runs and swiped 50 bases in just 129 games in 1987, Bonds smashed 33 home runs and stole 52 bases for the Pittsburgh Pirates in 1990.