Ryan Anderson is a former professional basketball player from the United States. He was a California Golden Bears basketball player in college.
The New Jersey Nets picked Anderson with the 21st overall choice in the 2008 NBA draft, and he was traded to the Orlando Magic in June 2009.
In 2012, he was named the NBA's Most Improved Player while playing for the Orlando Magic.
Likewise, the player also received the awards such as Second-team All-American – SN and First-team All-Pac-10 in 2008.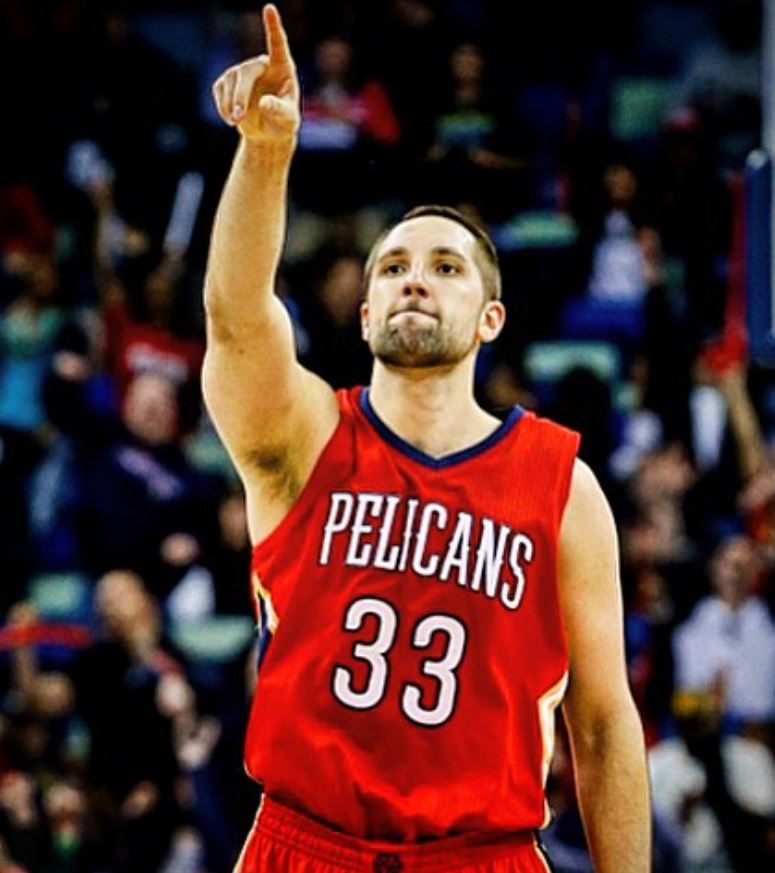 Today, we are here with everything you need to know about the former NBA player, Ryan Anderson. So, please stick to the article to the end.
Before that, have a look at some quick facts
Quick Facts
Full Name
Ryan James Anderson
Birth Date
May 6, 1988
Birth Place
Sacramento, California
Nick Name
Ryno, Baby Brinks Truck
Religion
Christianity
Nationality
American
Ethnicity
White
High School
Oak Ridge (El Dorado Hills, California)
College
University of California
Playing Career
2008 – 2019
Zodiac
Taurus
Chinese Zodiac
Dragon
Father's Name
Jack Anderson
Mother's Name
Sue Anderson
Siblings
Rachel Anderson
Age
35 years old
Height
6 feet 9 inches (206 cm)
Weight
240 lb (109 kg)
Chest
Not known
Biceps
Not known
Waist
Not known
Tattoos
None
Food Habits
Non-vegetarian
NBA Draft
Round: 1 / Pick: 21st overall / Year: 2008 (Selected by the New Jersey Nets)
Hair Color
Dark Brown
Eye Color
Black
Career Highlights and Awards

Second-team All-American – SN (2008)
First-team All-Pac-10 (2008)
NBA Most Improved Player (2012)

Build
Athletic
Ex-Girlfriend
Gia Marie Allemand
Wife
Kari Klinkenborg
Children
Karter Anderson
Position
Power Forward
Profession
Basketball player
Net Worth
$6 Million
League
NBA
Retired in
2019
Social Media
Instagram, Facebook
Merch
NBA Trading Card
Last Update
May 2023
Ryan Anderson: Early Life & Family
Anderson was born on May 6, 1988, in Sacramento, California. His father's name is Jack Anderson, and his mother's name is Sue Anderson.
Ryan is also very close to his grandparents. Once, he posted a picture of him with his grandparents with the caption:
"These two have made me who I am today. Love this picture from my last day at home in Sacramento #bestgrandparentsintheworld"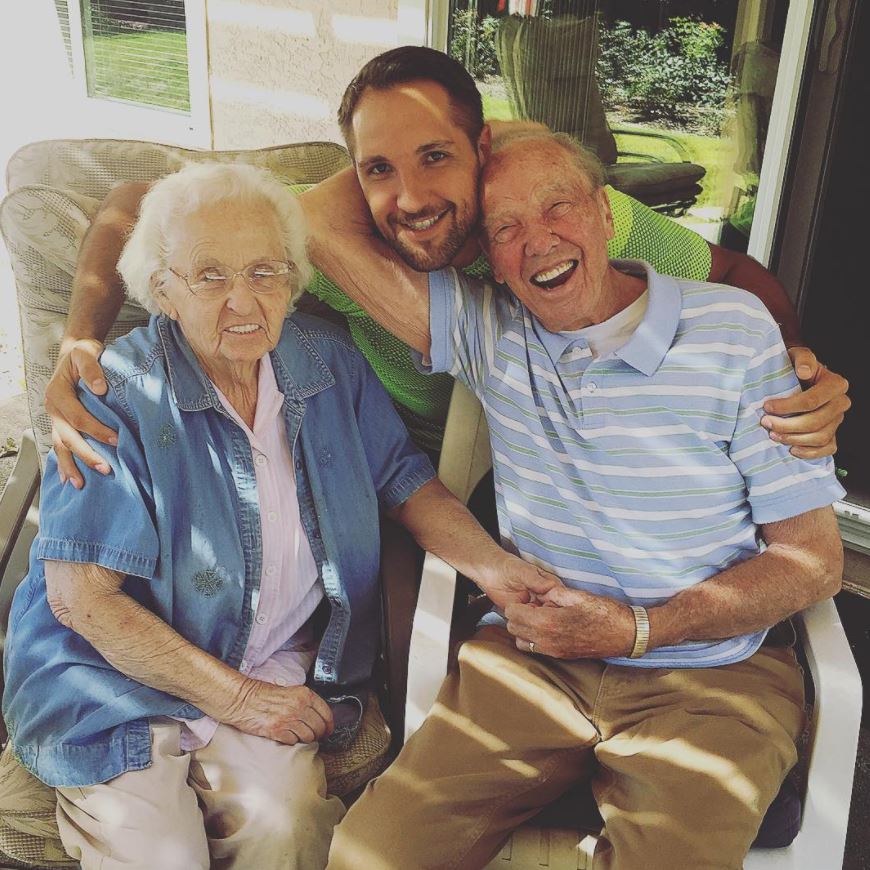 He attended Oak Ridge High School in adjacent El Dorado Hills. Ryan helped the Oak Ridge Trojans win the Division II California State Championship in 2005. The game was placed in Sacramento's ARCO Arena.
Similarly, Anderson's No. 1 rated squad almost avoided an upset in the first round of that playoff series against a John H. Pitman High School team headed by Colin Kaepernick.
In that game, Colin had 34 points, and Anderson had 50. Colin eventually went on to become an NFL San Francisco 49ers quarterback.
Likewise, Ryan was also a four-star recruit and was ranked as the No. 22 power forward and No. 98 player in the US in 2006.
Ryan Anderson: College Career
Ryan played two seasons for the UC Berkeley Golden Bears, scoring 18.7 points and 9.0 rebounds in 33.0 minutes per game in 66 games.
Similarly, he led the Bears in scoring and rebounding as a freshman in 2006–07, averaging 16.3 points and 8.2 rebounds and earning Honorable Mention All-Pac-10 accolades.
As a sophomore in 2007–08, he was chosen Second Team All-America by The Sporting News and First Team All-Pac-10 by the league.
He also led the Pac-10 in scoring, averaging 21.1 points per game (ranked 18th in the US), and was third in rebounding, with 9.9 rebounds per game.
Finally, Ryan declared for the NBA draft on April 3, 2008, foregoing his final two years of college eligibility.
Ryan Anderson: Professional Career
Early Years
The New Jersey Nets picked Ryan with the 21st overall choice in the 2008 NBA draft on June 26, 2008.
On October 29, 2008, he made his NBA debut against the Washington Wizards. During his first season with New Jersey, Ryan appeared in 66 games and averaged 7.4 points and 4.7 rebounds in 19.9 minutes per match.
Along with Vince Carter, Ryan was traded to the Orlando Magic on June 25, 2009, in exchange for Tony Battie, Rafer Alston, and Courtney Lee.
He participated in 63 games for Orlando in 2009–10, averaging 7.7 points and 3.2 rebounds in 14.5 minutes per game. Ryan started six games during the regular season and appeared in nine postseason games.
Similarly, the player appeared in 64 games (14 starts) for Orlando in 2010–11, notching 10.6 points and 5.5 rebounds in 22.3 minutes per game.
Likewise, Ryan was acquired by the New Orleans Hornets in a sign-and-trade deal that sent Gustavo Ayón to the Orlando Magic on July 11, 2012.
In his first season with the Hornets, he participated in 81 games (22 starts) and amassed 16.2 points, 6.4 rebounds, and 1.2 assists per game.
Later Years
Ryan signed with the Houston Rockets on July 9, 2016. On October 26, he made his Rockets debut, earning 14 points and six rebounds in a 120–114 loss to the Los Angeles Lakers.
He made a season-high 29 points in a 132–127 double-overtime triumph over the Golden State Warriors on December 1.
In a 115–109 defeat to the Memphis Grizzlies on December 23, he established a new season-high with 31 points.
The Rockets began seeking to transfer Anderson's hefty deal during the 2017 summer.
Ryan agreed to cut the guarantee on his $21 million contract in 2019–20 to $15.6 million to clear the way for a trade out of Houston during the 2018 offseason.
Likewise, Ryan was traded to the Phoenix Suns on August 31, 2018, alongside rookie guard De'Anthony Melton, for Brandon Knight and Marquese Chriss.
The player could not stay with the Suns for long. He was again traded to the Miami Heat on February 6, 2019, for Wayne Ellington and Tyler Johnson.
However, the Heat waived the player on July 6, 2019.
Following that, Ryan joined the Houston Rockets on September 27, 2019. His time with the Rockets could not sustain for long, and he was released on November 18, 2019.
How did Ryan Anderson's NBA career come to an end?
Minor injuries also caused Ryan to miss chunks of games for short periods. The worst of them occurred in December 2010, when an ankle injury forced him to miss nine straight games.
Likewise, the player suffered a neck injury after colliding with Gerald Wallace during the Pelicans' 95–92 win over the Boston Celtics on January 3, 2014.
Ryan, who had to be carried off the court following the injury, needed neck surgery and was benched out for the remainder of the season in late March.
Similarly, the player was dropped out for two to four weeks after being diagnosed with an MCL sprain in his right knee on February 22, 2015,. Further, Ryan was also diagnosed with a sports hernia in 2016.
Although the health difficulties looked to be little more than annoyances at first, things continued to worsen as the injuries piled up.
Eventually, Ryan started losing his spot in the lineup, and attempts to reintroduce him were rarely effective.
Ryan Anderson's collapse demonstrates that shooting and height are seldom enough.
Even if you have those two qualities, circumstances like shaky athleticism, frequent injuries, and outright poor luck can still intrude and wreck a career.
If it can happen to a seasoned NBA veteran, it can happen to anyone!
Also, learn more about Tremont Waters: Career, Girlfriend & Net Worth>>
Ryan Anderson: Age, Body Measurements & more
The basketball player, Ryan Anderson, was born in the year 1988. So, he is currently 35 years old. Ryan was born in the Dragon year, according to the Chinese calendar.
Talking about Ryan's physical appearance, he looks attractive with an athletic build and a muscular body.
The American player is very conscious about his physical health. He goes to the gym on a daily basis to work out and maintain his athletic lifestyle.
The player stands tall at 6 feet 9 inches and weighs around 109 kg to boot. Unfortunately, Ryan's chest, biceps, and waist measurements are not available at this time.
However, based on his looks, we can conclude that the athlete is in good form. Ryan also looks great with his dark brown hair and black eyes.
Ryan Anderson: Death of Ex-Girlfriend
Before getting married to Kari Klinkenborg, Ryan was dating Gia Marie Allemand. Gia was a reality television participant, model, and actress from the United States.
In the Howard Beach district of Queens, New York City, she was born to Eugene and Donna Allemand. She grew up in the borough of Staten Island and neighboring suburban Manorville, New York, on Long Island.
Her parents divorced in 1992; Donna Allemand married Tony Micheletti. Gia was closer to Tony than her birth father.
Gia was well-known for her appearances in Maxim and her participation in the ABC reality programs The Bachelor: On the Wings of Love and Bachelor Pad.
On August 12, 2013, Gia was taken to University Hospital in New Orleans after attempting suicide by hanging. She was ruled brain dead and taken from life support two days later.
Gia's longtime publicist, Penelope Jean Hayes, was questioned on Dr. Phil about her death and the demands of notoriety, image, and finding love and happiness.
Allemand's death was mentioned in an episode of The Bachelor in 2014.
Ryan Anderson: Wife & Kids
Ryan Anderson got married to Kari Klinkenborg in Kari Klinkenborg's home state of Colorado in August 2017.
Kari Klinkenborg and Ryan Anderson added a personal touch to the ceremony by exchanging handwritten vows.
They also invited their favorite singer, Grammy-nominated Zach Williams, to play throughout the processional and recessional.
Kari Klinkenborg, Ryan Anderson's wife, was born on December 12, 1985, and has three sisters.
She attended Highland Ranch High School in Highlands Ranch, Colorado, in 2003. Moreover, she also received a volleyball scholarship to the University of Florida, where she earned a degree in Broadcasting in 2009.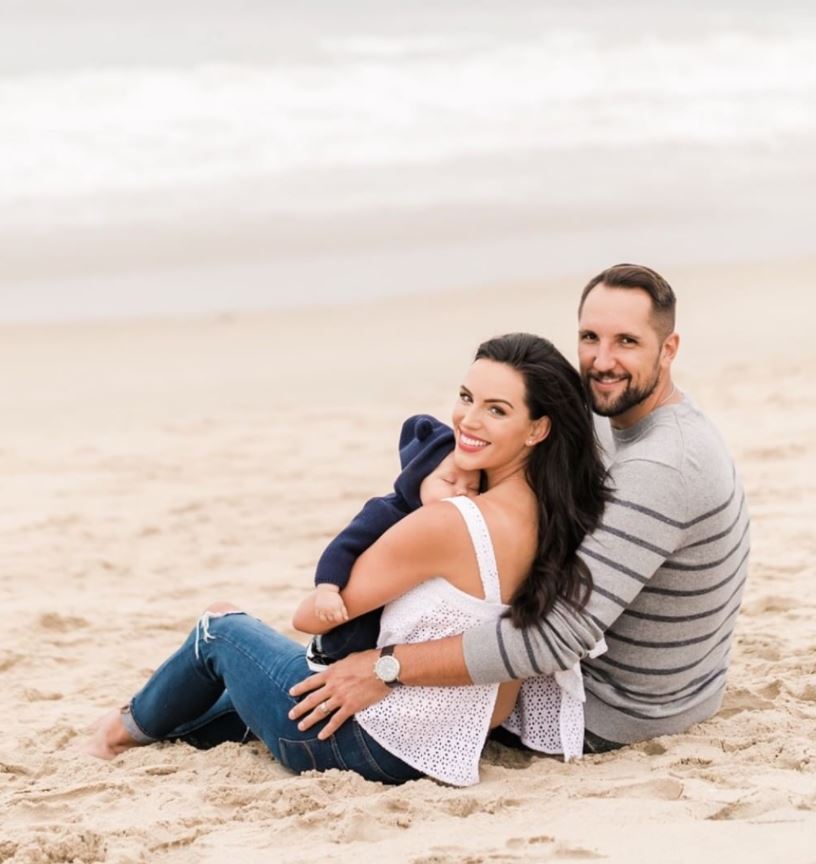 Kari's modeling career began when she appeared in the Campus Girls USA calendar in 2009. Then, she began acting, and she is most recognized for her appearances in 'The T.O. Show' and 'The SpongeBob Movie: Sponge Out of Water.'
Kari has also appeared as a guest on the television programs Two and a Half Men and Castle.
Likewise, she is also the creator of Feeding Soles, which provides men, women, and children in the Los Angeles region with a fundamental requirement.
Klinkenborg had excision surgery in August of 2017 after marrying Ryan Anderson. Less than two years later, Klinkenborg gave birth to their son, Karter Anderson. NBA
Kari Klinkenborg Anderson, Ryan Anderson's wife, reveals she has endometriosis: "Every period, I felt like I was giving birth."
Suicide Prevention Activist
Soon after the death of Gia, Ryan's ex-girlfriend, he became an advocate for suicide prevention.
According to Anderson, NBA has provided him with a platform. He knows that people aren't going to care about him when he is done playing because of the way he shoots three-pointers.
So, when he has a voice, he finds it essential and critical to express himself. He says that people need a face to suicide prevention and survival, and he is okay with providing that face.
Ryan Anderson: Net Worth
Ryan Anderson's estimated net worth is $6 million. During the 2018 offseason, he agreed to decrease the guarantee on his $21 million salaries in 2019–2020 to $15.6 million.
Anderson's base salary in 2018-19 is $20,421,546, with a cap hit of $20,421,546 and a dead cap value of $36,908,387.
Ryan's total career earnings from 2008 to 2019 are over $95 million.
Moreover, the player also has a house around Hermosa Beach, California. He paid $5.48 million for the house.
Apart from playing basketball, the player also makes a hefty sum of money via endorsements and sponsorship deals.
Also, go through Mitchell Robinson's Bio: Career & Net Worth>>
Social Media Presence
The former American basketball player Ryan Anderson is very active on various social media platforms. Likewise, he has thousands of fans and followers.
Additionally, you can find the links to Anderson's social media accounts below;
Instagram: 51.8k Followers
Facebook: 16k Followers
Hacking of Instagram
Ryan Anderson's Instagram account was hacked in 2019. The player revealed the hack in April 2019 via a post on Instagram. He wrote:
"My Instagram recently got hacked, and it wasn't until today that I realized how truly important my story, and all the content I posted over the years, is to me."
Frequently Asked Questions
Is Ryan Anderson involved in charity?
Yes, Ryan is involved in various charity works. In 2014, he and former teammate Anthony Davis brought 75 disadvantaged children shopping at Toys-R-Us, and in 2015, they gave 2,000 Pelicans tickets.
What is Ryan Anderson's favorite TV Show?
As revealed by the player, his favorite TV show is Dexter.