Tremont Waters is a professional American basketball player for the Metropolitans 92 of the LNB Pro A.
Previously, he played for the NBA G League's South Bay Leakers and Wisconsin Herd. He also had a stint in the NBA, where he played with the Washington Wizards, Toronto Raptors, and Boston Celtics.
Waters was a member of the LSU Tigers throughout his collegiate career and was impressive both on and off the court.
He is a developing talent and is often called wiser than his age because of his great IQ.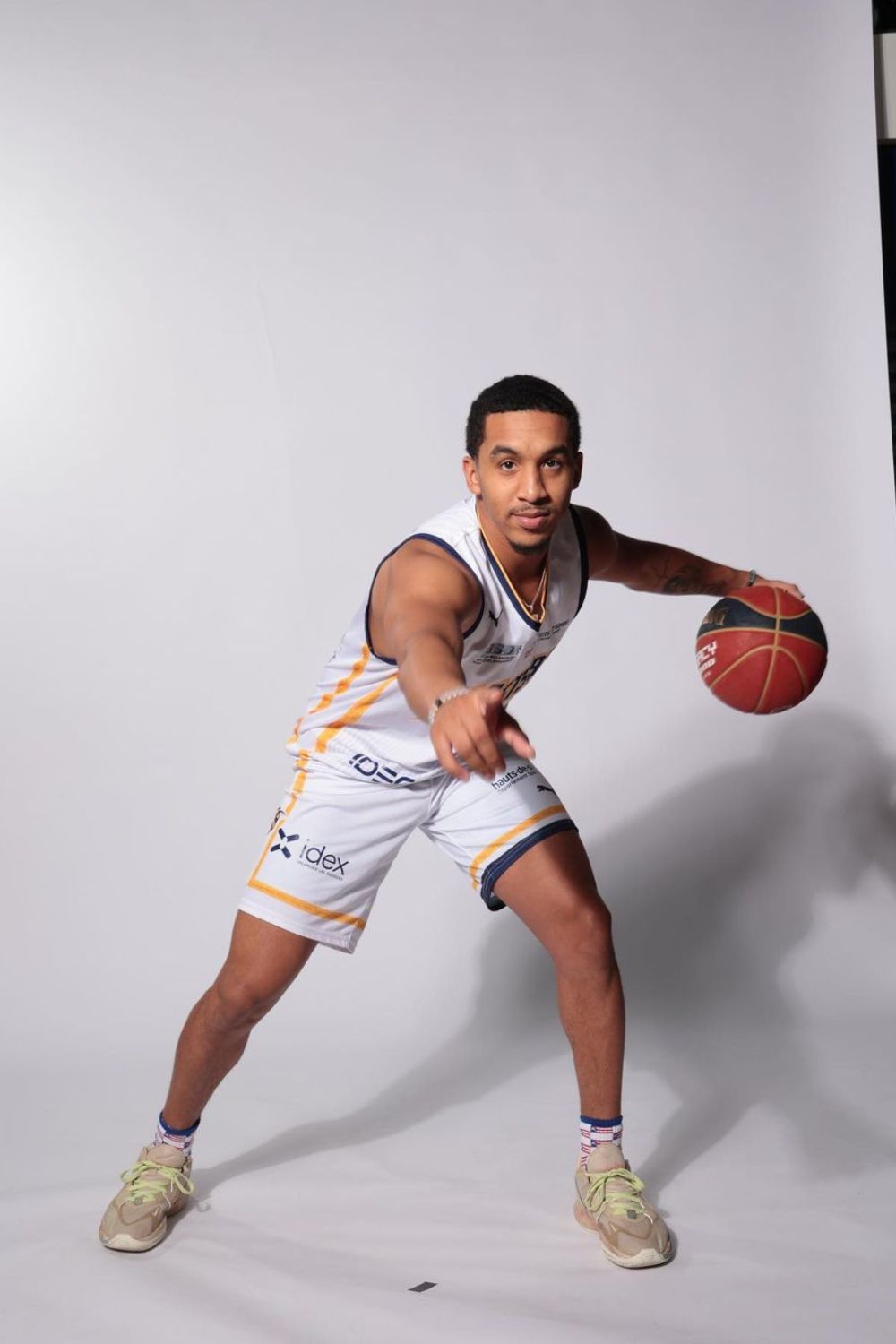 With his skills, courage, and ability to adapt quickly, the day isn't far when Tremont will be ruling the NBA.
This article summarizes everything you need to know about the rising star Tremont Waters. So, make sure to read the report to the end.
But before that, look at some quick facts about him.
Quick Facts
Full Name
Tremont Waters
Birth Date
January 10, 1998
Birth Place
New Haven, Connecticut, USA
Nick Name
Tremont
Religion
Christianity
Nationality
American
Ethnicity
Mixed
Middle School
South Kent School
High School
Notre Dame High School
College
Louisiana State University
Playing Career
2019- Present
Zodiac
Capricorn
Chinese Zodiac
Tiger
Father's Name
Edward B. Waters Jr.
Mother's Name
Venessa Waters
Siblings
Six Brothers (John, Jordan, Edward, Curt, Keshaun, and George)
Age
25 Years Old
Height
5 feet 10 inches/1.78 m/178 cm
Weight
175 lb/79 kg
Shoe Size
12 (US)
Food Habits
Non-Vegetarian
NBA Draft
2019 / Round: 2 / Pick: 51st overall (Selected by the Boston Celtics)
Hair Color
Black
Eye Color
Dark Brown
Career Highlights and Awards

NBA G League Rookie of the Year (2020)
NBA G League All-Rookie Team (2020)
All-NBA G League Second Team (2020)
BSN Rookie of the Year (2022)

Build
Athletic
Marital Status
Not Married
Children
None
Girlfriend
Mercedes Brooks
Plays for
Metropolitans 92
Position
Point Guard
Profession
Basketball player
Net Worth
$500K
League
NBA G League, NBA, LNB ProA
Social Media
Instagram
Merch
Rookie Card
Last Update
December 2023
Early Life And Family
Tremont Waters was born in New Haven, Connecticut, on January 10, 1998. His father's name is Edward B. Waters Jr., and his mother's name is Vanessa Waters.
He is very close to his parents. On his mother's birthday, he posted a picture on Instagram with the caption:
"Happy Mother's Day, Ma! 🙏🏽♥️💯 I'm happy and more than blessed to have you as my mother☺️ thank you for everything you've done! I love you, VW✨. Just the beginning! #enjoyyourday #JKS."
Tremont attended South Kent Institution for three years, a prestigious all-boys school in Connecticut.
Before his senior year, he switched to Notre Dame High School in West Haven, Connecticut. He tested out for the Puerto Rican men's national basketball team's U-17 squad in 2015.
The player was chosen for the Jordan Brand Classic as a senior. At first, he committed to Georgetown; however, he dropped out once coach John Thompson III was sacked.
Tremont was ranked 37th in his high school class by Rivals.com and later committed to LSU and coach Will Wade on June 5, 2017.
Furthermore, in 2017, he was also named Connecticut's Gatorade and Register State Player of the Year.
Body Measurements
The basketball player, Tremont Waters, was born in the year 1998. So, Tremont is currently 25 years old.
Waters was born in the Tiger year, according to the Chinese calendar.
Talking about Tremont's physical appearance, he has an athletic and well-maintained body.
He adopts a healthy diet and strict exercise to stay fit. Moreover, naturally, Tremont remains fit by playing basketball.
The player stands at 5 feet 10 inches (1.78 m) tall and weighs around 175 lb (79 kg). His height is relatively shorter for a basketball player.
However, Tremont is very swift and clever. Therefore, he uses his IQ to get the ball in the basket.
Waters also does not have visible tattoos on his body. He has black hair and dark brown eyes. Moreover, he wears a shoe size of 12 (US).
Further, Tremont's zodiac is Capricorn, and people of that sign are said to be determined, intellectual, and charming. They also have great leadership qualities, and Tremont is no different.
College Career
Tremont scored 39 points on 13-of-22 shooting in a 94–84 loss against Marquette on November 22, 2017.
As a freshman at LSU, the player averaged 15.9 points, 6.0 assists, and 3.4 rebounds per game. His 198 assists shattered Ben Simmons' freshman record for assists.
Similarly, Waters was chosen to the SEC Freshman All-Star team and was voted Louisiana's Freshman of the Year.
The basketballer entered the 2018 NBA draft after the season but did not hire an agency to keep his collegiate eligibility.
Hence, on May 29, 2018, Tremont announced his return to LSU for his second season.
Waters led LSU in the NCAA tournament against the sixth-seeded Maryland Terrapins on March 23, 2019. He played 36 minutes in the game following a problematic win against Yale.
The player was on the court for the whole game and led in assists. The Tigers' center, Naz Reid, set a pick on the defender.
However, Tremont drove into the paint, scooped the ball off the glass, and into the hoop for the game-winning shot.
He played 33 minutes per game during the NCAA Tournament and shot 17-43 from the field with a .396 shooting percentage. He also had a 4.66 assist-to-steal ratio, 1.66 steals, and 16.66 points per game.
Likewise, Waters was named to the First Squad All-SEC team for his performance in the 2018-19 season. The player was also honored for his leadership abilities on and off the court.
Professional Career
Boston Celtics
The Boston Celtics picked Tremont with the 51st overall pick in the 2019 NBA draft on June 20, 2019.
During the 2019 NBA Summer League season, he averaged 10.0 points, 5.3 assists, 2.0 rebounds, and 2.0 steals in 22.5 minutes per game. In doing so, he helped the Celtics secure the number one seed heading into the tournament.
His father passed away on July 12, 2019. Despite this, Waters played 32 minutes in the tournament on July 13th.
Even after Waters' 16-point performance, the Celtics were defeated by the Grizzlies and eliminated from Summer League Championship contention.
Nevertheless, he finished the 2019 Summer League season as the team's minutes-per-game leader, averaging 11.2 points, 4.8 assists, and 2.0 steals.
On July 25, 2019, the Celtics announced the signing of Waters to a two-way deal with the Maine Red Claws.
In November, the player scored 24 points for the NBA G League in two games. However, Tremont was recalled by the Celtics on November 24 due to Kemba Walker's injury.
Tremont led Maine to a 120-118 triple-overtime victory over the Capital City Go-Go on January 9, 2020, with 30 points, seven assists, and five steals.
Further, in 36 G League games, he averaged 18.0 points, 7.3 assists, 3.2 rebounds, and 1.89 steals.
Moreover, Waters was awarded NBA G League Rookie of the Year on June 18, 2020. The player re-signed with the Celtics on November 23, 2020.
Other Teams
Tremont signed with the Milwaukee Bucks on September 27, 2021. However, he was released before the season's start.
The player joined the Wisconsin Herd as an affiliate player in October 2021. In 31.5 minutes a game, he averaged 17.2 points on.421/.364/—714 shooting, 6.0 assists, and 2.7 steals.
Similarly, Waters signed a 10-day deal with the Toronto Raptors on December 22, 2021.
He played with Toronto for a season and ultimately signed a 10-day deal with the Washington Wizards on January 1, 2022, using the hardship exemption.
He was re-acquired by the Wisconsin Herd after his 10-day contract ended. After that, Waters was traded on February 24, 2022, to South Bay Lakers.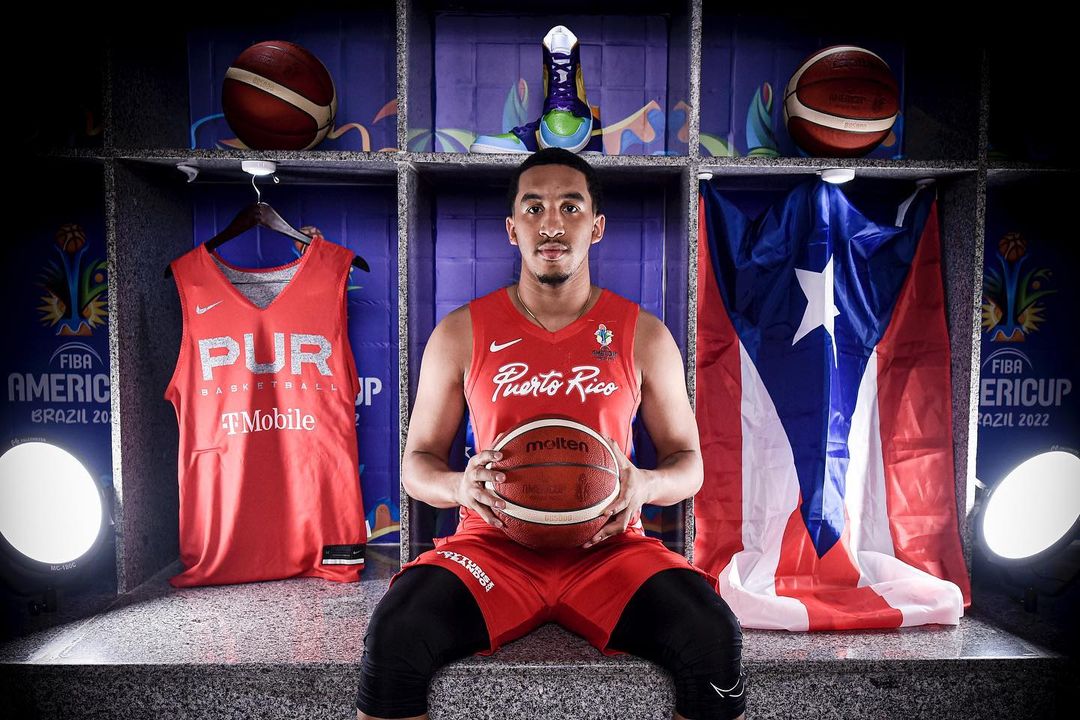 Tremont was chosen as the first overall pick in the 2022 Baloncesto Superior Nacional draft by the Gigantes de Carolina on March 1, 2022. He joined the team after South Bay's season ended.
In the same year, he played for the Memphis Grizzlies in the NBA Summer League.
Later, on July 23, 2022, Waters signed a contract with Metropolitans 92 of the LNB Pro A league.
Tremont Waters' Faith In God
Tremont is very spiritual by nature, and he usually likes to work out with guys who believe in something.
Believing in God comes first to him. According to Waters, one has to believe in something, and God is an excellent start.
Whenever Tremont finishes working out, he makes seven free throws in a row because seven is God's number. He also throws in eight because if eight is turned sideways, it becomes the symbol of infinity.
Due to his spiritual-mindedness, he gets along quite well with another NBA player, Fasihi.
Both of the players try to incorporate their beliefs into the workouts, as it helps them stay focused, stay on track, and get better.
What Happened To Tremont Waters' Father?
Tremont's father was discovered dead in an apparent suicide at a Super 8 Hotel room in West Haven, Connecticut, on July 12, 2019.
The athlete was aware that his father was suffering from anxiety, but he was unaware of his father's struggles.
He stated that his dad had recently begun to seek counseling, but the old scars may have already been too deep.
Tremont added that he tried to help him through it; however, his mental health was fragile.
Many people try to downplay it and act as if everything is fine. But once they're on their own, everything falls apart.
Waters learned of his father's death while playing for the Celtics in the Las Vegas summer league.
His mother, Vanessa, who had been married to Ed for almost 20 years, was contacted first, followed by his agent, Kim Griller.
Tremont was taken aback by the news, and it was just a horrible time for him. Edward adored his son and had complete faith in him.
Following the news, his girlfriend, Mercedes Brooks, and Vanessa Waters came to Las Vegas to be with him.
Despite the news of his father's untimely death, Waters played in Boston's final summer league game because, at that moment, he didn't want to abandon the goal he and his father had pursued together.
Girlfriend
Tremont's girlfriend is none other than Mercedes Brooks. She is the TSU women's basketball assistant coach and recruiting coordinator, who previously worked as an assistant coach at Panola College.
The player occasionally posts about his girlfriend on his Instagram and expresses how happy and blessed he is to have her.
Mercedes has been there for Tremont in all his highs and lows. Though there are no official records of the couple getting married, Tremont still loves Mercedes as his wife.
The couple does not have any children together right now.
Net Worth
Talented basketball player Tremont Waters has an estimated net worth of $500K as of December 2023.
He has earned around $983,706 after playing three seasons in the NBA.
Tremont income for 2021/22 season was $119,860. Likewise, the player earned $712,278 in 2020/21 with Boston Celtics.
He has just stepped into basketball and has a long way to go. With his skills, we can assume that he will amass a considerable amount of money for himself in the future.
Social Media Presence
The basketball player, Tremont, has a significant social media presence. Hence, we can say that besides being a basketball player, he is also a social media star.
He has thousands of followers on his Instagram under the username '@tremontwaters.'
Unfortunately, the basketball player is not currently available on Facebook and Twitter.
Water follows athletes like Stephen Curry, Javin Q. DeLaurier, Alex McLean, Chicken Sword, Jemerrio Jones, and Max Strus on Instagram.
If you wish to get updates about various life events of Tremont Waters or know more about his lifestyle, feel free to follow him on Instagram.
Instagram: 101K Followers
Popularity Graph
Tremont is quite a famous basketball player as he is searched by many fans and admirers.
The above graph illustrates his search trend over the last 12 months.
Frequently Asked Questions (FAQs)
What is Jersey no. of Tremont Waters?
The player wears Jersey no. 51.
What is Tremont Water's favorite food?
The basketball player's favorite food is rice and kielbasa made by his mom.