Ryan Reid is a Jamaican professional basketball player who was born in America. He last played for the Quimper-based club Beliers de Kemper in the French LNB Pro B League.
Although Reid became successful in the NBA draft in 2010, he never got an opportunity to play regular-season matches.
The Indiana Pacers had chosen him but immediately transferred him to the Oklahoma City Thunder.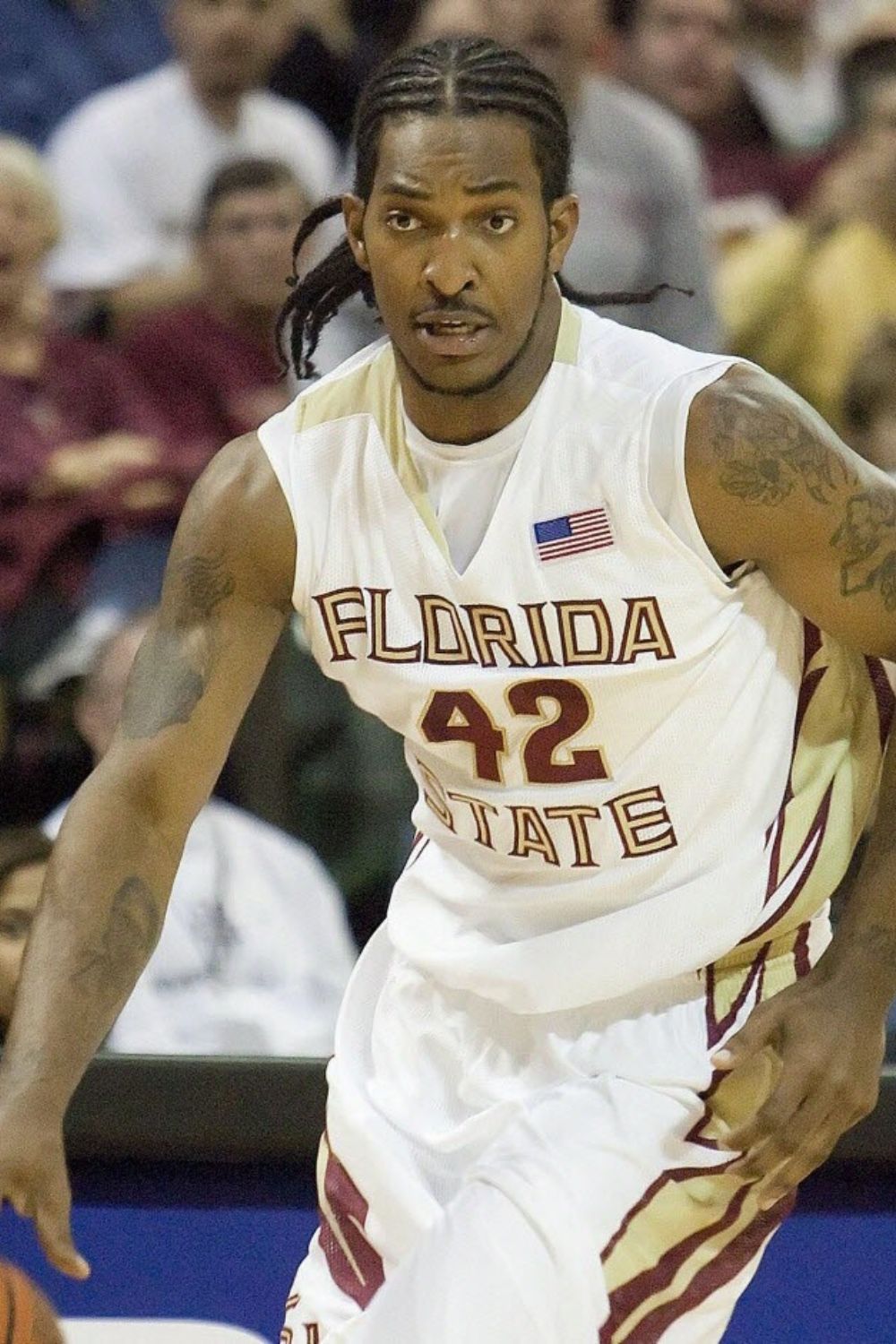 However, he was not the type to give up so quickly and hence, went abroad to try his luck in foreign professional leagues.
Before starting his professional career, he played college basketball for the Florida State Seminoles for all four seasons.
Ryan Reid has hardly been impressive except for his high school years. Maybe the lack of opportunities has a lot to do with his miserable game, but nobody in their right mind would applaud his performance.
Although he played all seasons in college, he never really improved as a player. However, people who know him closely praise him for his work ethic and defensive abilities. Some have even remarked that the Indiana Pacers had initially drafted him for these merits.
Now, we all know what his present career trajectory is like. Of course, he had not wanted to end up like what he eventually became.
Let's look at his life and career closely in the article beneath. But before moving further, here are some quick facts you should know about Ryan Reid.
Quick Facts
Full Name
Ryan Rupert Reid
Known As
Ryan Reid
Date of Birth
October 30, 1986
Birth Place
Lauderdale Lakes, Florida, the USA
Nick Name
Big Ticket
Religion
Christianity
Nationality
Jamaican / American
Ethnicity
African-American
Zodiac Sign
Scorpio
Age

36

years old
Height
2.03 m (6 feet 8 inches)
Weight
235 lb (107 kg)
Hair Color
Black
Eye Color
Black
Build
Athletic
Father's Name
Kenneth Mullings
Mother's Name
Jasmine Mullings
Siblings
Not available
Food Habit
Non-vegetarian
Education

Boyd Anderson High School (Lauderdale Lakes, Florida)
Florida State University (Tallahassee, Florida)

Marital Status
Unknown
Sexual Orientation
Straight
Girlfriend's Name
Not available
Kids
None
Salary
Not available
Profession
Basketball player
NBA Draft
2010 / Round: 2 / 57th pick overall
Position
Power forward
League
National Basketball Association (NBA)
Active Years
(2010 – Present)
Net Worth
$1 – $2 million
Currently Plays for
None / Free agent
Jersey Number (Recent)
7
Social Media
Not Available
Merch
Not Available
Last Update

June 2023
Early Life, Family & Education
Ryan Rupert Reid, commonly known as Ryan Reid, was born on October 30, 1986, in Lauderdale Lakes, Florida, United States. He is the son of Florida state residents, Kenneth and Jasmine Mullings.
There is not much information about his parents online, so it remains a mystery why Ryan's surname is Reid while his parents are Mullings.
Born and brought up in Lauderdale Lakes, Reid had a simple childhood. Both his parents did not have college degrees, so they had to do low-paying jobs to fill their stomachs. However, they always made sure Ryan was satisfied.
Moreover, they admitted him to the public school near their residence in Florida for his early education. They wanted their child to have a good education and a happy future with high-paying jobs so he would not end up like them.
Although Reid was aware of his parents' hardships and wanted to make them proud one day, he was not so bright in his studies. The most challenging subject for him was mathematics.
Unlike education, he was always cheerful while playing sports, and he mostly liked playing basketball. Perhaps, his tall height and athletic physique contributed to his interest in extra-curricular activities.
After graduating from Boyd Anderson School, he enrolled at the Florida State University (FSU) in 2006. He obtained a bachelor's degree in social sciences from FSU in 2010.
He is the first member of his household to have a college degree.
Basketball Career
High School Career
Ryan Reid played school basketball for the Boyd H. Anderson High School in his hometown. In addition, he was part of the Tallahassee Wildcats that participated in the AAU tournaments.
Reid was taller than his average teammates, so he initially played maximum matches as a center. However, he later became proficient in the power forward position and played in the forward positions during his professional career.
His performance in his freshman season was not very impressive. But the head coach of his school believed he was capable of turning the tables around. As expected, he began catching up from his sophomore season.
He was one of his school's leading scorers/rebounders in various tournaments in the last three seasons. Reid finished his senior season with an average of 18.5 points and 13.0 rebounds per game.
College Career
Reid chose to enroll at the Florida State University in Tallahassee over Pittsburgh, Georgia Tech, Houston, etc., in 2006 as it was closer to his home. The other reason was that he had heard a lot about the Seminoles head coach Leonard Hamilton.
His first season with the Seminoles did not go well for him. He never started the game but played all 35 games of the season, in which he averaged 2.9 points and 3.2 rebounds per game.
Ryan got more opportunities to play as a sophomore, but his performance did not improve much. Although he averaged 5.0 rebounds per game in his second season, he could only record 5.6 points per game.
His last two seasons were also awful. Although he graduated in 2010 and was automatically eligible for the NBA draft, nobody believed he would make it to the NBA by assessing his stats.
Professional Career
Surprisingly, the Indiana Pacers selected Ryan as the 2010 NBA draft's second-round 57th pick. But they did not want to keep him any longer, so they sold the draft rights to the Oklahoma City Thunder soon after.
The Thunder team management believed that Ryan Reid possessed extraordinary defensive skills, which might come in handy for the Thunders in the coming season. So, they first tested him in the 2010 Orlando Summer League.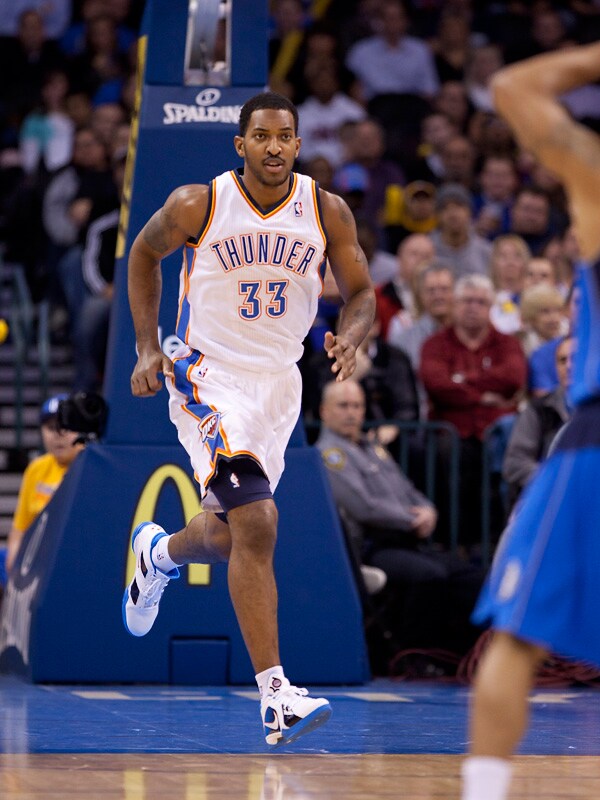 Reid played only four games in which he averaged 8.3 points and 3.8 rebounds per game. Unfortunately, the Thunder changed their initial plan and released him without playing a single match.
However, Ryan was associated with the Tulsa 66ers for the 2010-11 NBA G League and played around 48 matches in which he averaged 5.8 rebounds per game.
In 2012, he signed with the French club Chorale Roanne and played in the LNB Pro A for two seasons. Before that, he was briefly with the Puerto Rican club, Mets de Guaynabo.
After playing for the SLUC Nancy in the French league for a season, Ryan signed with the Japanese club Niigata Albirex BB in the Japanese B League for the 2015-16 season. Reid also appeared briefly in the NBL Canada in 2018.
Ryan was again in France in the LNB Pro B for the Béliers de Kemper in the 2021-2022 season. However, he is currently not associated with any club and has not appeared in any games in 2022.
Net Worth & Career Earnings
Ryan Reid never played in the NBA, which substantially impacted his career earnings. However, playing professional league for around twelve years, he has accumulated a few million dollars.
According to some sources, Ryan has a net worth ranging from $1 million to $2 million. But unfortunately, he has not disclosed anything about his net worth.
An overseas player in the French LNB Pro A usually has an annual salary of around $85k to $200k. Ryan was not so famous in America when he moved to France, so maybe he received approximately $100k per season.
Similarly, he played in various top-tier and second-class leagues for many years in Puerto Rico, Japan, etc. So, he had considerable earnings there as well. Besides that, he played briefly in the NBA G League, where his annual salary was around $20k.
Personal Life
Ryan never came into the spotlight throughout his professional career as he failed to remain in the NBA. So, he did not earn as many fans as he wanted to have. However, he was pretty popular in his high school career.
So, we thought maybe people who still remember him from his initial days want to know about his personal life. But unfortunately, he has not revealed anything about his private life in public.
The more disappointing thing is that he is nowhere on social media platforms, so it is harder to acquire something personal about him. As a result, most of his life remains a mystery.
However, we will try to follow up and assure you that we will come up with reliable information about the related topic in the days to come.
Age & Body Features
As of 2023, Ryan Reid is 36 years old.
Regarding his physical features, he has always been bulky since his childhood. Also, Reid had a growth spurt while in high school, so he grew up to become pretty taller than his friends around him.
He currently weighs around 235 lb (107 kg). In addition, he stands 2.03 meters (6 feet 8 inches) tall. About his facial features, he has black hair and a black set of eyes.
Reid was famous for his dreadlocks during his younger days, which complimented his looks. However, he started keeping his hair shorter in recent years.
Furthermore, he has some tattoos on his upper body.
Frequently Asked Questions (FAQS)
Who is Ryan Reid's Agent?
Andrew Vye of Tandem Sports + Entertainment agency is the agent of Ryan Reid.
Is Ryan Reid an actor?
No, Ryan Reid is not an actor. However, another Ryan Reid is quite famous for acting in movies and films. He was born in Canada and is older than the basketball player by six years.
Similarly, a popular model named Ryan Reid is pretty famous on Instagram and has more than 180k followers.