Sam Hubbard is not in a marital relationship, so he does not have a wife. However, he is with his college sweetheart Jessica Kohler.
Bengals' Sam Hubbard is having a bright start to the new season so far. The defensive end looks on course to be a crucial player for the roster.
Moreover, he is also in a very good mood off the field. Sam is potentially dating Jessica Kohler, whom he has known for a long time.
Sam Hubbard is a 28-year-old professional football player from Cincinnati, Ohio. Hubbard is currently playing his 6th NFL season.
The man from Ohio attended an all-male high school when growing up. At Archbishop Moeller High School, he played mainly as a safety and was a 5-star recruit.
For college, Sam stayed true to his state and joined Ohio State University. He continued his brilliance and became one of the best defensive players.
Furthermore, Hubbard was the fifth-best edge rusher and declared for the 2018 NFL draft. The Cinicatti Bengals drafted their native star in the third round as the 77th pick.
In 2021, he signed a $40 million contract extension with the Bengals. He has the record for the longest fumble return touchdown in NFL postseason history.
Does Sam Hubbard Have A Wife? More Into His Relationship Status
As of September 2023, Sam Hubbard is not a married man. He does not have any wife or kids.
Hubbard has never halted his progress since his rookie season. With each increasing season, he increases his record in recoveries, tackles, and sacks.
Moreover, he seems very happy in the state he is now. As per his lifestyle, Sam is not on course to start a family.
Sam Does Have A Girlfriend Though: Meet Jess Kohler
However, Sam Hubbard is not a single man, he has a girlfriend named Jess Kohler. The defensive end stays very private, with very few photos on Instagram.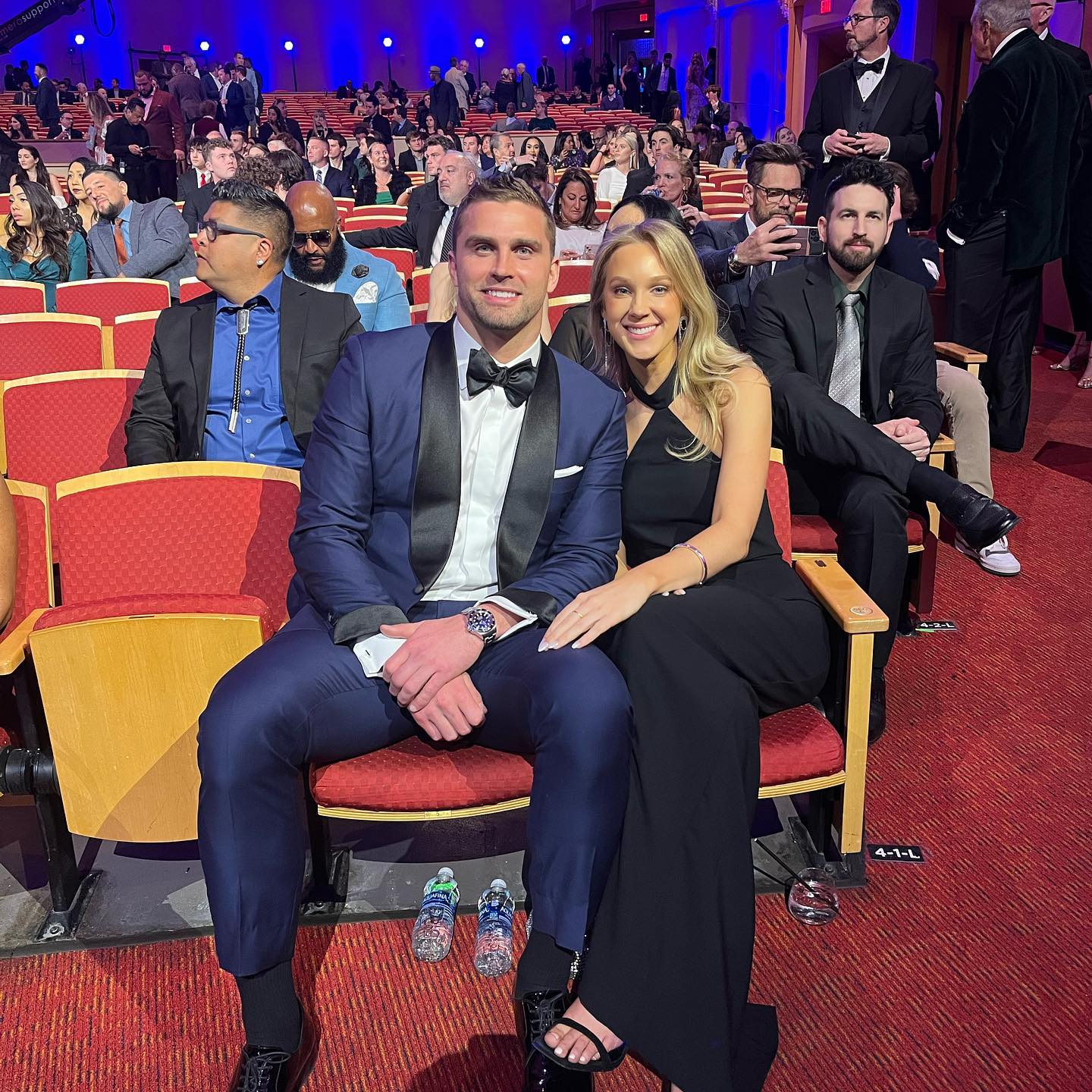 Jessica Kolher celebrates her birthday on 22 August and is from Chicago. In addition, her Instagram is private, so many details are discreet.
Nonetheless, we do have some information regarding her professional life. Jessica Kohler also attended Ohio State University and got a degree in Strategic Communication.
She was a sales assistant, client relations coordinator, and life insurance broker in companies like Cresco Labs and Family First Life. Recently she has been with Artemis Distribution as area sales manager.
The Two Know Each Other Since College
Sam and Jess have known each other for a long time, in particular from their college days. However, they have not revealed when they started dating.
Their last dated picture is from 2016, Hubbard posted it on his Instagram. Since then, they have been pretty much together, although not many details regarding their dating life are public.
Nonetheless, they are together as of 2023 but have not decided to get married yet. Sam was last seen with Jess at the NFL Honors back in February.
The Sam Hubbard Foundation
Sam is very much involved in philanthropy. The defensive end has set up a foundation to help the vulnerable members of society.
The Sam Hubbard Foundation works for equitable access to food, education, and a healthy lifestyle, specifically in Cincinnati.
Furthermore, Sam was also a nominee for the Walter Peyton NFL Man of the Year Award in 2021 and 2022.