Sam Pittman is an American football coach who is the head coach at the University of Arkansas. Before being hired at Arkansas, he worked as the associate head coach and offensive line coach at the University of Georgia.
Pittman was equally famous for his footballing career. He was an extremely skilled footballer who played collegiate football at Pittsburg State University.
Sam played defensive end at Pittsburg State from 1980 to 1983. After that, he started his coaching career as an assistant student coach at Pittsburgh State.
Although Pittman was a great football player, he chose not to pursue a football career.
Instead, he opted to coach and help young minds fall in love with the game. Similarly, Sam's dedication to football comes from his father and brother.
He started working as a defensive coordinator at Beggs High School for the 1986 season. Later, Sam served as head coach for Princeton Junior-Senior High School from 1987 to 1988.
Pittman's team, Arkansas Razorbacks, will face Kansas Jayhawks in the Liberty Bowl on December 27, 2022. The Razorbacks lost three of their last four games, which might put them under pressure to finish the season on a high note.
Before getting into details about this former athlete turned coach's life and career, here are some quick facts about him.
Sam Pittman | Quick Facts
Full Name
Sam Pittman
Birth Date
November 28, 1961
Birth Place
El Reno, Oklahoma
Nick Name
Coach Pitt
Religion
Christian
Nationality
American
Ethnicity
Mixed
Education
Grove High School

Pittsburgh State University

Horoscope
Sagittarius
Father's Name
Don Pittman
Mother's Name
Jackie Pittman
Siblings
Ron Pittman
Age
61 Years Old
Height
5'11″/1.80 m/180 cm
Weight
124 kg/264 lb
Hair Color
Black
Eye Color
Brown
Build
Athletic
Profession
Football Coach
Current Team
Arkansas Razorbacks
Position
Head Coach
Active Years
1984-Present
Marital Status
Married
Wife
Jamie Pittman
Net Worth
$5 million
Social Media
Instagram, Twitter
Merch
Pittsburgh Gorillas Shirt, Pittsburgh Gorillas Hat, Autographed Helmet
Last Update
November 2023
Sam Pittman | Early Life, Family, And Education
Sam Pittman was born on November 28, 161, in El Reno, Oklahoma, to supporting and loving parents Don and Jackie Pittman.
The Arkansas coach comes from an athletic background. His father, Don, was a football coach before he became a public school administrator. Don trained him to play in church leagues to excel in his offensive abilities.
His mother, Jackie, was equally supportive of him and his career choice. She would try her utmost to be present at all of his games. Jackie was a great source of inspiration and motivation for Sam.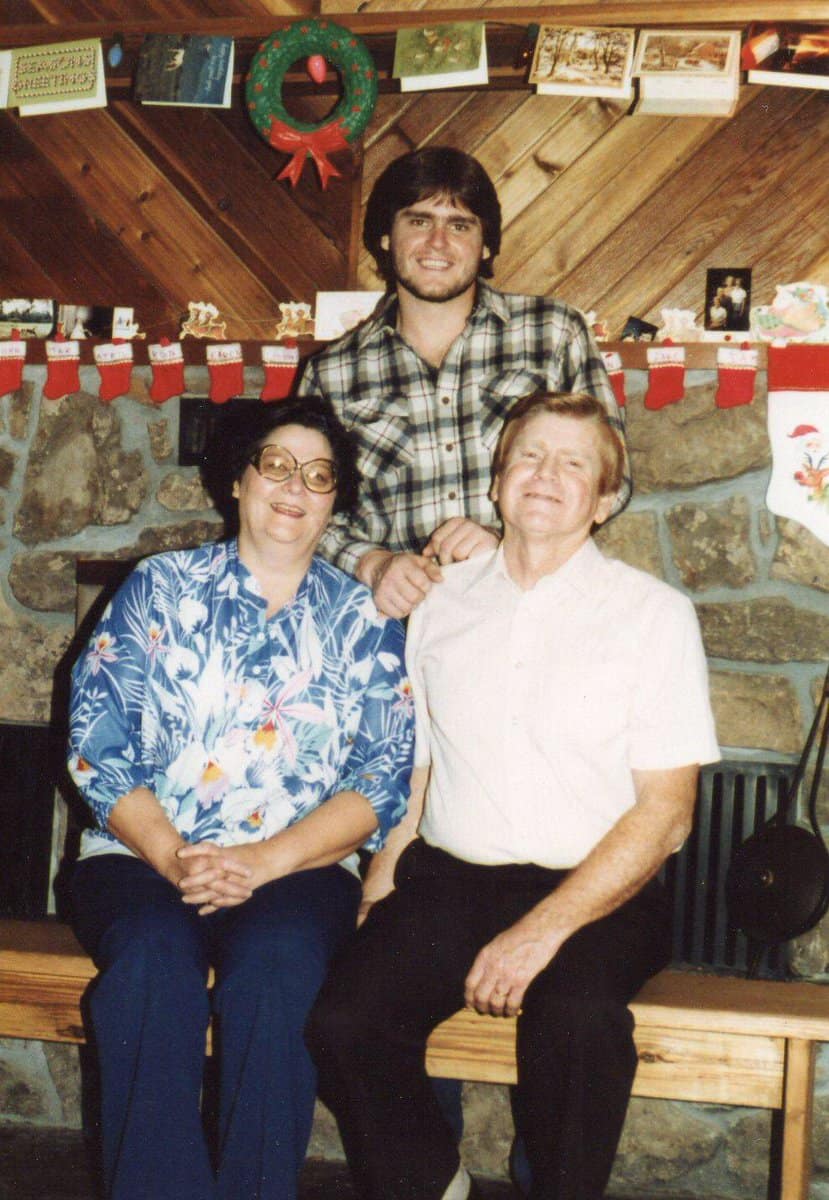 Besides, Sam has a brother named Ron, a former athlete and football coach. He played collegiate football for Southwestern Oklahoma State.
Ron briefly served as a high school assistant and coached the offensive line. Moreover, he taught his brother the fundamentals of offensive line coaching.
Aside from that, the former footballer attended Grove High School, located in Grove, Oklahoma. The Pittman family moved there as the school had better recruiting prospects.
Pitt was an exceptional athlete for the Grove Ridgerunners and played multiple sports. After graduation, he chose to play collegiate football for Pittsburgh State University.
Sam Pittman | Age, Height, And Weight
The former Pittsburg State Gorilla turned 61 years old on November 28, 2023. As a former athlete, he takes good care of his health and only eats a balanced diet.
Although Sam tries his best to keep his cool, his profession rarely allows him to have patience. He mostly appears shouting and directing his players at the gridiron.
Also, Pitt stands 1.80 m tall and weighs about 264 lb.
Sam Pittman | Football Career
Playing Career
Pittman started his high school football journey with the Grove Ridgerunners, as they had better-recruiting prospects than other neighboring schools.
After high school graduation, the head coach chose to play football for the Pittsburgh State Gorillas. He served as a defensive end for the college team from 1980 to 1983.
With his athletic skills and hard work, Sam had an outstanding collegiate career. As a senior, Pittman was named the National Association of Intercollegiate Athletics (NAIA) All-American.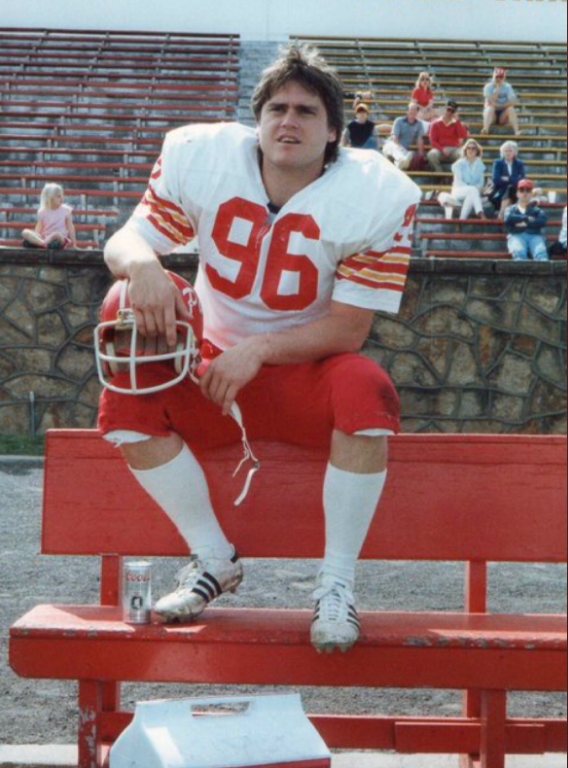 Likewise, in 1998, Pittsburgh State University inducted the former offensive coach into their Athletic Hall of Fame.
Besides, Sam built his recruiting skills on recruiting trips with former Pitts coach Bruce Polen.
Coaching Career
High School Assitant
Initially, the former athlete served as an assistant student coach at Pittsburgh State for two years. After that, he became the offensive coordinator at Beggs High School for the 1986 season.
Following his season at Beggs, Sam received an opportunity to serve as the head coach of Princeton Junior-Senior High School from 1987 to 1988.
Moreover, he worked with Trenton High School before becoming an offensive line coach at Hutchinson Community College.
College Assistant
Initial Career
In 1991, Hutchinson Community College hired Pittman as their offensive line coach. He was appointed the head coach the following year, replacing Glenn Percy.
Pittman was very well acquainted with the team and managed to connect with each player. As a result, their stats quickly improved.
Later, Sam went to Northern Illinois, where he worked under head coach Charlie Sadler. Charlie described Pittman as one of the top offensive line coaches in the country.
After Saddler got fired in the 1995 season, Pittman proceeded to the University of Cincinnati and worked with Rick Minter (tight end coach) and Rex Ryan (defensive coordinator).
In 1996, Sam accepted an offer from the University of Oklahoma to be their offensive line coach. After the end of the 1997 season, he moved to Western Michigan University.
In 1999, he was the offensive coordinator at the University of Missouri. However, when the University fired the head coach Larry Smith, he moved to the University of Kansas under Terry Allen.
Sam again returned to Northern Illinois in 2003 as an offensive line coach to work under Joe Novak.
The American player was promoted to assistant head coach during the 2004 season.
Nevertheless, he left Illinois to join hands with the University of North Carolina's head coach Butch Davis. Although the Hog's coach was considered a potential head coach candidate in 2011, the job went to someone else.
2012-2019 Career
For the 2012 season, the football coach accepted an offensive line coach position at the University of Tennessee. After the season, he joined Bret Bielema to work at the University of Arkansas for three straight seasons.
When Sam informed Bielema about his Georgia job offer, the head coach tried to convince him to stay in Arkansas.
Nonetheless, the former Gorilla had already made up his mind. Besides, Bielema claimed Sam had refused to meet or listen to him.
The University of Georgia was pleased with his recruiting and offensive skills. He helped the Georgia Bulldogs win the SEC Championship Game.
Moreover, the team also reached the College Football Playoff National Championship.
After his offensive line's success, Pitt was appointed as the associate head coach. He was also the highest-paid offensive line coach in the NCAA Division I Football Bowl Subdivision.
Head Coach
After years of moving and struggling, his hard work finally paid off. The University of Arkansas signed the former offensive line coach on December 8, 2019.
His hiring was announced on Twitter by athletic director Hunter Yurachek including a video of Pittman trademark "Yessssirr!"
Although his Georgia Bulldogs were sad upon his move, they were glad to see him achieve his dream job. The coach didn't even get to say a proper goodbye to his players in Georgia.
Nevertheless, he sent a personal text to every one of his Bulldogs. Sam texted them to know how special and important they were and will continue to be in his life.
His first season with the Razorbacks proved successful, finishing 3-7 in an all-SEC schedule and snapping a 20-game SEC losing streak with a win over Mississippi State.
In his second season with Razorbacks, Pittman led his team to a 9-4 record and finished 4-4 in SEC play, making them tie for third place in the West Division.
The Razorbacks started their 2022 campaign ranking No.19 in the AP poll, even after losing their wide receiver Treylon Bruks in the NFL Draft.
The team will face Kansas Jayhawks in the Liberty Bowl on December 27, 2022. The Razorbacks lost three of their last four games, which might put them under pressure to finish the season on a high note.
Sam Pittman | Marriage, Wife, & Kids
The Razorbacks' head coach is married to Jamie Pittman. Many sources claim the couple to be college sweethearts. However, neither of the two has confirmed this news.
Nevertheless, the pair got married on August 2, 1986. At the time, Pittman was only 25 years old and was serving as a graduate assistant at Pittsburgh State.
Jamie was with her husband at the start of his career and is right by his side as he acquired his dream job. Moreover, she has been a continuous source of love and support to the Hogs' coach.
The couple recently celebrated their 37th anniversary on August 2, 2023. Coach Pitt expressed his love and gratitude towards the love of his life via an adorable Twitter post.
The Pittmans' do not have any children of their own. We will keep you updated if any news surfaces regarding their children.
Sam Pittman | Net Worth And Salary
The American football coach has an impressive net worth and earns most of his wealth through coaching and a former football career.
Sam has a net worth of $5 million as of 2023. He has an annual salary of $6 million with the Razorbacks.
On top of that, he reportedly signed a contract with Arkansas for five years. The deal is supposedly worth over $15 million.
Hence, by the end of 2024, his net worth will be over $20 million. Besides, the coach earns a fair amount through bonus games, brand endorsement, and many more.
Sam Pittman | Social Media Presence
The American head coach is active on various social media platforms like Instagram and Twitter. However, he does not use his Instagram handle much, as he has made two posts so far.
In his first post, he posed alongside the Arkansas cheerleaders with the caption, "Finally learned how to use Instagram!!! I was told I need it, so here we go."
Instagram: 9.5k followers
View this post on Instagram
Twitter: 145.1k followers
Besides, Pittman usually shares football-related news and highlights on his Twitter.
Recently, he wished happy Christmas and happy holidays to his followers. Aside from that, Sam has used his platform to raise awareness against the racial injustice deeply rooted in America.
Sam Pittman | Popularity
The Arkansas head coach is well-known for his work as an offensive line coach.
The graph shows his search trends in the last 12 months.
Sam Pittman | Frequently Asked Questions(FAQs)
What award did Sam Pittman win?
The Arkansas head coach won the 2021 AFCA Region 2 COTY award.
What did Sam Pittman's wife say to him?
Sam Pittman's wife told him not to worry about the name on the jerseys and the logos on the helmet and catch the ball.