Sandra Douglass Morgan, the leading lady of Raiders has an estimated net worth of above $5 million.
She has earned such huge wealth through her long career in the legal as well as sports industry.
Today, we'll discuss her speculated salary, income and her personal life in this article!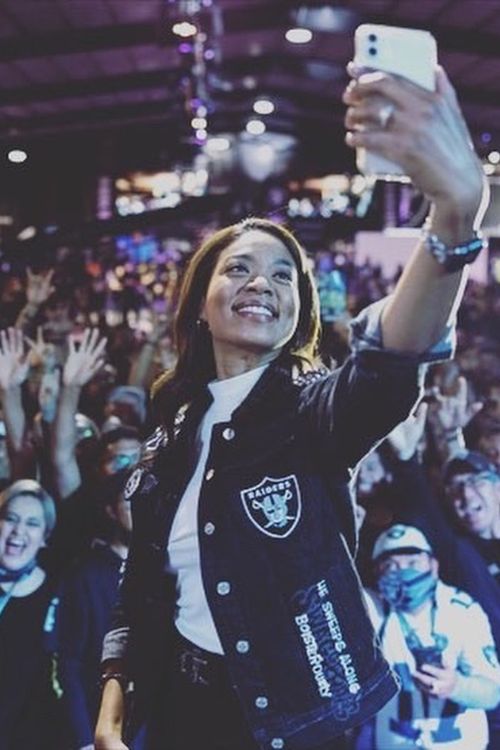 Sandra Douglass Morgan is an American attorney and executive, who is currently president of the Las Vegas Raiders in the NFL.
Before assuming her role with the Raiders, she held various positions, including service on the Nevada State Athletic Commission and serving as the chairwoman of the Nevada Gaming Control Board.
Sandra Douglass Morgan Net Worth: Salary And Contract Explored
On July 7, 2022, the Las Vegas Raiders revealed Morgan as their latest team president.
It marked her as the inaugural black female to hold such a position in the National Football League.
She is the third woman and third African-American to attain the role of president within an NFL team.
Morgan's contract and salary is being kept secret by the team for their own personal reasons.
Although it hasn't been publicly revealed but positions similar to her can earn between $500K to $1 million per year.
Hence, she must be earning no less than the mentioned salary.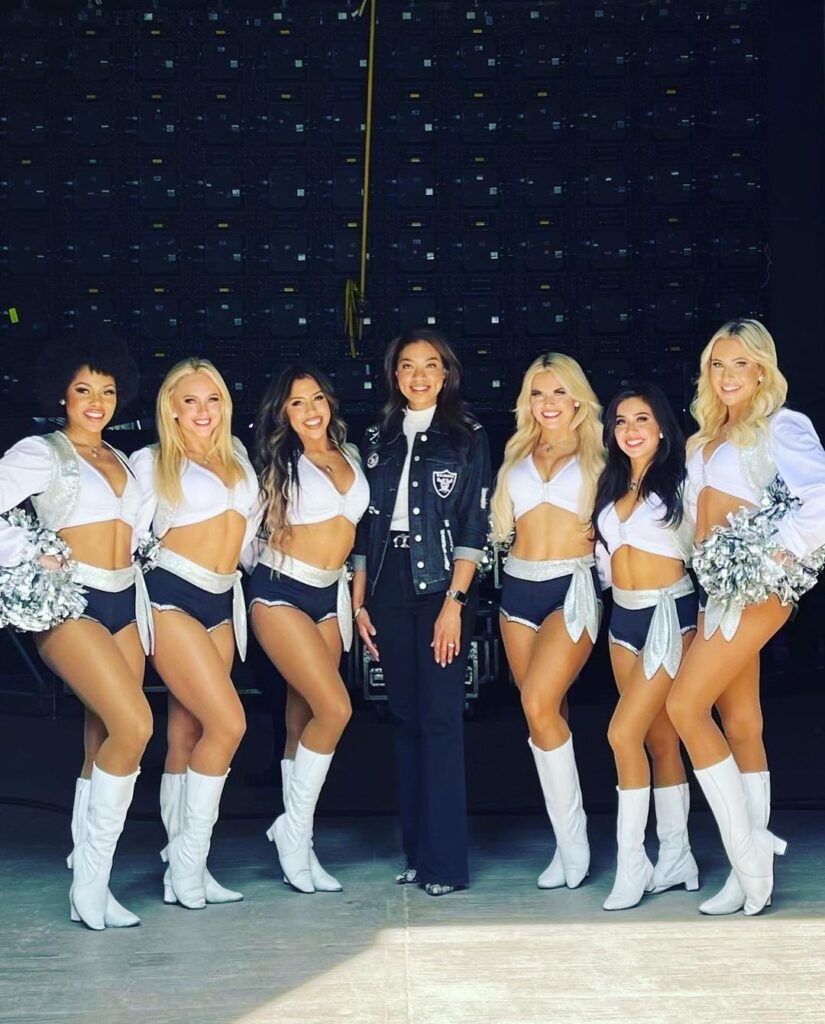 Shortly following this historic achievement, president and her husband acquired a two-story, 4,445-square-foot residence in Summerlin for nearly $2 million in 2022.
During her early career, Sandra was working as a city attorney and was making around $$300K a year, according to the public record.
Not only that, she also held various executive positions in her career, which has boosted her massive wealth.
How Sandra Douglass Landed A Job In Raiders?
When Douglass Morgan initially met Raiders owner Mark Davis in 2021, she extended an offer for business advice to him.
Several months later, following the sudden departure of two presidents, Davis approached Douglass Morgan about the vacant position.
Despite considering various qualified candidates, he informed her that her name consistently rose to the top of the list.
Initially hesitant, she admitted, "I didn't envision myself working in the front office of one of the most iconic franchises in football."
Seeking guidance from friends and family, Douglass Morgan accepted the once-in-a-lifetime experience.
Now, Douglass aspires to be more than a symbolic leader; she seeks to create diversity within the Raiders and the NFL, beginning with leadership positions.
One of her initial actions involved appointing a director of diversity, equity, and inclusion for the Raiders.
Beyond that, she has set goals to enhance the team's company culture and actively involve the organization in a variety of community activities in and around Las Vegas.
Sandra Douglass Husband Is A Former Football Player
Sandra has longstanding connections to the sports world through her marriage to former professional football player, Don Morgan.
Don, who served as a wide receiver and defensive back, had a four-season career spanning from 1999 to 2002.
During this time, he participated in 20 games over three seasons with the Minnesota Vikings and seven games with the Arizona Cardinals.
Prior to his professional career, Don played college football at the University of Nevada, Reno.
Sandra and Don are parents to two teenagers, a son named Dylan and a daughter named Dana.