Lotte Kopecky's brother, Seppe Kopecky cause of death has never been revealed by their family. Seppe passed away on March 11, 2023, at age 29.
It was Seppe who had inspired his sister to start her cycling journey. He competed in several junior tournaments and had been a competitive cyclist for seven years.
But even during the difficult time, Lotte stayed strong and decided in the memory of her brother would compete in the Nokere Koerse race. The race took place only three days after Seppe's demise, which Lotte won.
Tour de France ended with Jonas Vingegaard winning the competition for the second time, and now Tour de France Femmes has begun.
The Belgian cyclist won the first stage after she earned a solo breakaway to lead the overall standings by 45 seconds against Lorena Wiebes.
Seppe Kopecky Cause Of Death
Seppe Kopecky's family didn't reveal the cause of his death. The family asked for privacy from the media during the tragic consequence.
Seppe was the oldest of three Kopecky siblings, born and raised in Flanders, Belgium. He was the first in his family to begin cycling, which inspired his sister, Lotte, to take up the sport.
Seppe cycled for seven years and earned several podiums at the junior level. He also had an excellent reputation as a sprinter and had a profile picture on Facebook and Instagram of him participating in a race.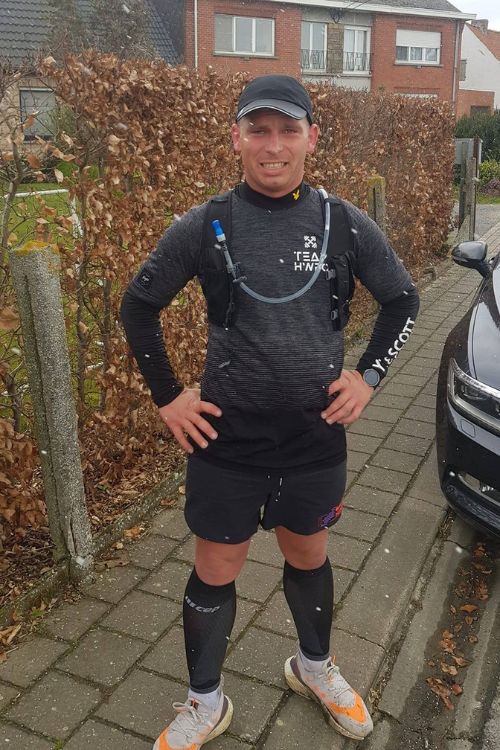 A few fans on Reddit speculated Seppe's demise to be related to mental illness but didn't want to go too deep into it as the family had asked for privacy.
Only three days after Seppe's demise, Nokere Koerse, the one-day road cycling race, was about to begin, and many thought Lotte would pass on it. But that didn't happen.
To distract herself from the grief of losing her brother, Lotte decided to race in Nokere Koerse. The Belgian racer won the competition leading her team SD Worx to a remarkable victory.
After the race talking to the media, Lotte said, "I was tremendously strong. I hope I was able to make my brother proud."
As a tribute to her brother, Lotte shared a photo of her in the finishing line with her head bowed down and tagged his profile in the post.
Lotte Kopecky Family Life
Lotte Kopecky doesn't come from a family of cyclists and is the first to reach such a high level.
Two people who contributed the most to Lotte's cycling career have been her mother, Anja, and her grandfather, Francois Kopecky.
In an interview, when Francois was asked where the surname "Kopecky" comes from, he told a tale from World War II. Francois's father was born and raised in Prague, but in WWII, he was sent by the Nazis to work in a labor camp in Germany.
In the labor camp, Francois' father met a beautiful Flemish woman with whom he tied the knot after the war ended. A retired garage mechanic Francois has attended several of Lotte's races.
Lotte's mother, Anja De Graeve, is a home care worker. Though she is proud of her daughter's achievements, Anja said she regretted every time Lotte would miss family parties because of practice.
It was Anja who bought Lotte her first bicycle at eleven. Lotte had pestered her mother to buy her a bicycle seeing her brother own one.
At first, Lotte's dad was against it and questioned why a girl would want to race. But Lotte had always been good in sports, basketball, soccer, and gymnastics, and now wanted to try cycling.
Anja married for the second time in 2019 to a man named Werner, and all her three children seemed to be supportive of her marriage. Lotte and both her brothers attended the ceremony.
Lotte also has a brother, Hannes Kopecky, 24, and looking at his Instagram handle, loves horseriding. Last winter, Hannes shared a photo of their family trip to Austria, where they enjoyed skiing.
The family was certainly hit hard by Seppe's demise but is now slowly trying to return to normalcy. The cyclist, Lotte, at any given opportunity, has given her family a reason to celebrate.