Jonas Vingegaard is married to his wife, Trine Hansen, who is 9 years older than him. The couple together have a daughter.
Even though Trine was initially reluctant, it was Jonas's kind heart that won Trine over.
Jonas Vingegaard Rasmussen is a professional Danish cyclist and a rising star in the world of cycling. He currently rides for the UCI World Team, Team Jumbo-Visma.
The 26-year-old cyclist made his professional debut with the UCI Continental Team, ColoQuick-Cult, in the year 2016.
He quickly made an impact after winning the Danish U23 time trial championships and finishing second in the Tour de l'Avenir in his first season.
In the 2021 Tour de France, Vingegaard finished second, only 59 seconds behind Tadej Pogačar. This stellar performance made him one of the favorites for the 2022 edition of the race.
Thankfully, Vingegaard lived up to his reputation, winning the Tour de France overall, becoming the first Danish rider to win the race.
If Vingegaard will stay healthy, he is likely to be a strong contender for the Tour de France title for many years to come.
Jonas Vingegaard Wife Trine Hansen: Married Life and Kids
Jonas Vingegaard is married to a Danish lady named Trine Marie Hansen. She was born on 24th October 1987, making her 9 years older than her husband.
Their journey started when Jonas cycled for ColoQuick, and Trine worked at the same company as a marketing manager.
Although Trine had initial reservations due to their age gap, Jonas's kind heart won Trine over, and they eventually became a couple.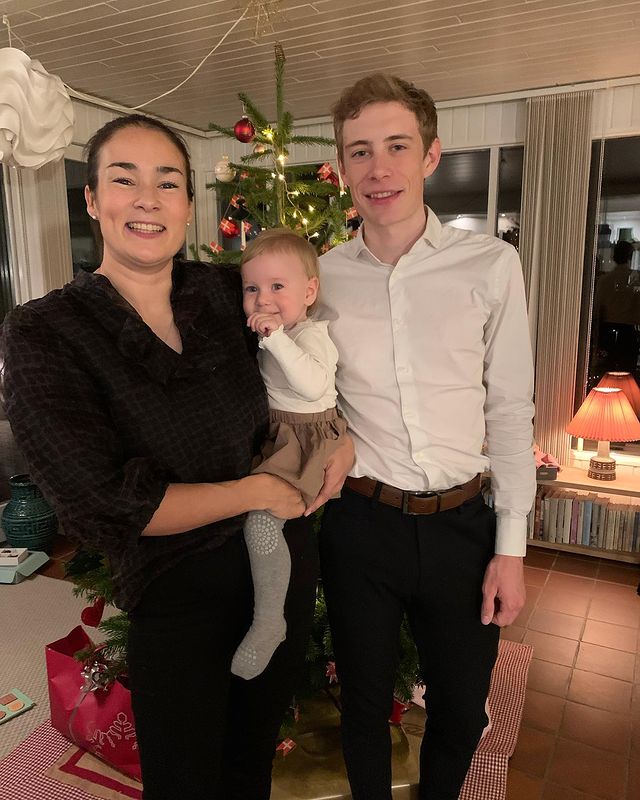 Trine's role as the marketing chief of Team ColoQuick allowed her to bring her decision-making skills into their relationship, which encouraged Jonas to be more assertive and open about his emotions and opinions.
Her loving push contributed to Jonas's growth as a cyclist and led him to take on the captain's role for Team Jumbo-Visma in the prestigious Tour de France.
After dating for a few years, the couple tied the knot in 2019. On September 8, 2020, the couple gave birth to their first child, a daughter named Frida Vingegaard.
Wife Trine Hansen And Married Life
Trine Hansen is a woman with a great personality. She attended Niels Brock from 2007 to 2010 to obtain a degree in International Business & Marketing, Sales & Marketing.
She started her career by working as a Marketing Coordinator at Global Connect A/S in 2007. She then worked as an Interior Consultant at Movement & Scan Office.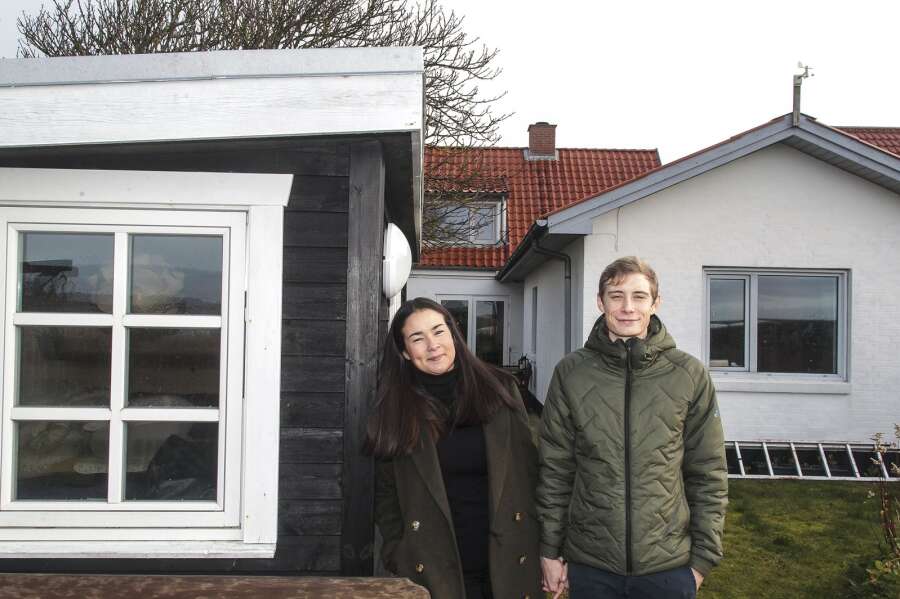 Subsequently, Trine worked as a Project & Event Manager and Business Developer. In May 2015, she joined Zibra Group, an important decision in her professional career.
With them, she worked as a Business Development Manager for 9 months before being promoted to Director.
But, she left the company on August 2017. Trine then worked on Business Development for SpotOn Danmark ApS for five months.
Then, in November 2017, she joined ColoQuick International A/S as an International Marketing Manager. While working with them, she met her boyfriend-turned-husband, Jonas.
But, Trine quit the job in September 2021 to support her husband's career and to take better care of her family.
Since January 2019, the Danish beauty has been working as her husband's manager. Trine wholeheartedly supports Jonas's ambitions.
It was initially challenging for Trine to adjust to being a stay-at-home mom. But, she later embraced the new role and has now found fulfillment in collaborating with Jonas.
Her presence and support have helped bridge the gap between Jonas's professional commitments and family life.
Trine's commitment and sacrifice have made it possible for Jonas to focus on his career while also being an attentive partner and father.
Jonas also acknowledges the efforts Trine puts into their relationship. He often shares appreciation posts dedicated to his wife on his social media handles.