Sergio Perez parents are Antonio Pérez Garibay, a member of the Mexican Chamber of Deputies, and Marilu Perez.
Sergio Pérez, popularly known as 'Checo,' is a Mexican racing driver who competes in Formula One.
He made his Formula One debut with Sauber in 2011 and then joined McLaren for the 2013 season.
In recent years, Pérez has established himself as a regular contender for the podium in Formula 1, demonstrating remarkable consistency and achieving some of his greatest successes over a decade after making his debut in the sport.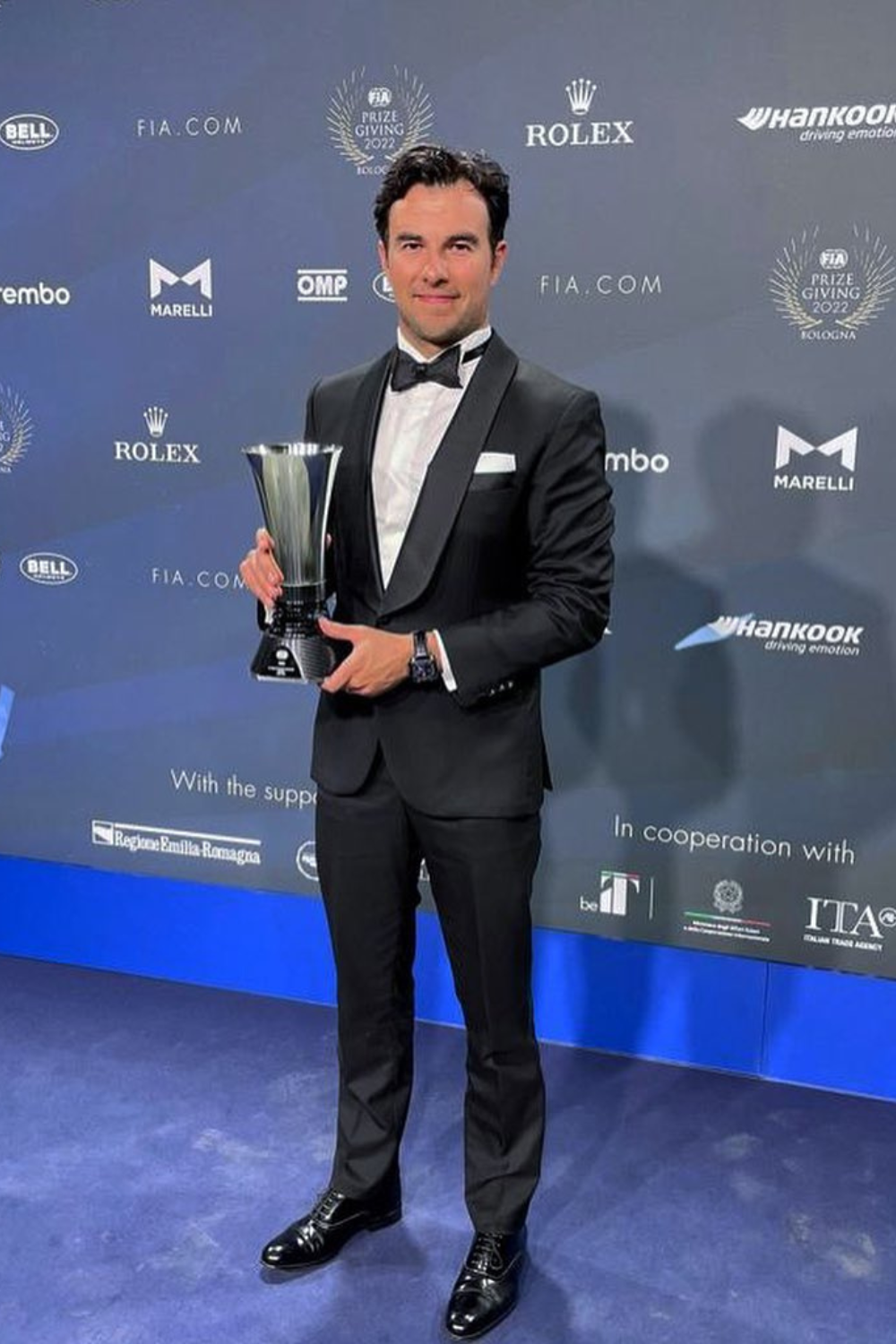 With successful seasons under his belt with Force India and BWT Racing Point, Pérez joined Red Bull Racing in 2021 and recorded his first F1 win at the Sakhir GP.
In the 2022 season, Pérez won the Monaco Grand Prix and took 11 podiums, finishing third in the drivers' standings.
His impressive performances in lesser-fancied machinery have established him as a trusted driver with a bright future ahead of him.
Sergio Perez Parents: Marilu And Anthonio Perez
Sergio Perez was born on January 26, 1990, in Guadalajara, Mexico, to Antonio Perez Garibay and Marilu Perez.
His's father, Antonio Perez Garibay, is a famous politician and businessman with a background in car racing.
Antonio was born on June 11, 1959, in Guadalajara, Mexico, and has been a member of the Mexican Chamber of Deputies since 2021.
Accompanied by his father, Pérez and his brother embarked on a journey across the country that would ignite their passion for racing.
After a weekend of thrilling races, Pérez's father would take his sons back to school on Monday, immediately following their quick road trip.
Despite the demands of his own work, Antonio was always there to support his son's racing ambitions and offer words of encouragement as Pérez climbed the ranks of the sport.
There is no particular information regarding his mother since she stays out of the media.
Perez's family
Antonio and his wife, Marilu, have three children, the youngest of them is Sergio Perez.
Antonio Pérez Mendoza, the eldest son, is also a racing driver, followed by Checo's elder sister, Paola. She, too, works in motorsports as her younger brother's commercial director.
Both Pérez brothers like association football and have shown an interest in abandoning motor racing to play professionally.
Pérez claimed that he would have been a lawyer if he hadn't been a driver.
He established the Checo Pérez Foundation in November 2012 to help orphans and children with cancer. Paola, his sister, is the foundation's president.
Checo and his wife, Carola Martinez, have been married for several years and share three children, Carlota, Emilio, and Sergio Perez Jr.
Their elder son Sergio Perez Jr. was born in 2017 before their marriage.
On September 15, 2019, they were blessed with a baby girl whom they named Carlota. Emilio is their youngest child, and he was born in 2022.
Carola Martinez was born in Guadalajara, Mexico, on December 16, 1997.