Speculators are curious whether Shannon Kelley has remarried and has a new wife after divorcing Mary Lou Retton.
However, it appears that he is neither remarried nor in a new relationship
Shannon Kelley was a class 5A All-State quarterback at Houston Memorial High School.
Following this, he played college football for the Texas Longhorns from 1985 to 1988.
In 2009, Shannon Kelley secured his dream job as the quarterbacks coach at Division II Fairmont State University.
He remained with the team for two seasons before transitioning to the role of running backs coach at Division II California (PA) University (January 2011- September 2012).
Furthermore, Kelley was an assistant head coach at Houston Baptist University for over six years (April 2013- February 2020).
Who Is The New Wife Of Shannon Kelley?
As mentioned earlier, the former footballer and coach Shannon Kelley has not been married for the second time following his divorce.
Instead, he has dedicated his time and attention to the crucial role of co-parenting his four daughters.
His primary focus has been on nurturing and supporting his children, and he seems to have directed his energy toward this significant responsibility rather than pursuing a new marital relationship.
Nevertheless, there remains a possibility that he may be involved in a discreet relationship that he prefers to keep private.
However, he has not publicly confirmed on any of these matters.
What Does Shannon Kelley Currently Do?
Shannon Kelley has been working as an account manager at NETSYNC since April 2020.
In addition to his coaching experiences, he also possesses extensive knowledge in various sectors.
After completing his undergraduate studies at UT Austin, Kelley pursued a master's degree in business administration from the University of St. Thomas in Houston, Texas.
His other work experience includes:
Vice President Investments at Morgan Keegan & Company (January 1994- January 1998)
Principal/ Broker at Wunderlich Securities (January 1998- January 2007)
Ex-Wife, Mary Lou Retton & Kids
While in college, Shannon Kelley started dating Mary Lou Retton, winner of the Olympic gold medal in the 1984 Summer Olympics.
Their engagement took place in 1989, shortly before Kelley's graduation, and they officially tied the knot in 1990.
The couple welcomed four daughters into their family named McKenna, Shayla, Skyla, and Emma.
Unfortunately, their marriage divorced in February 2018 for undisclosed reasons.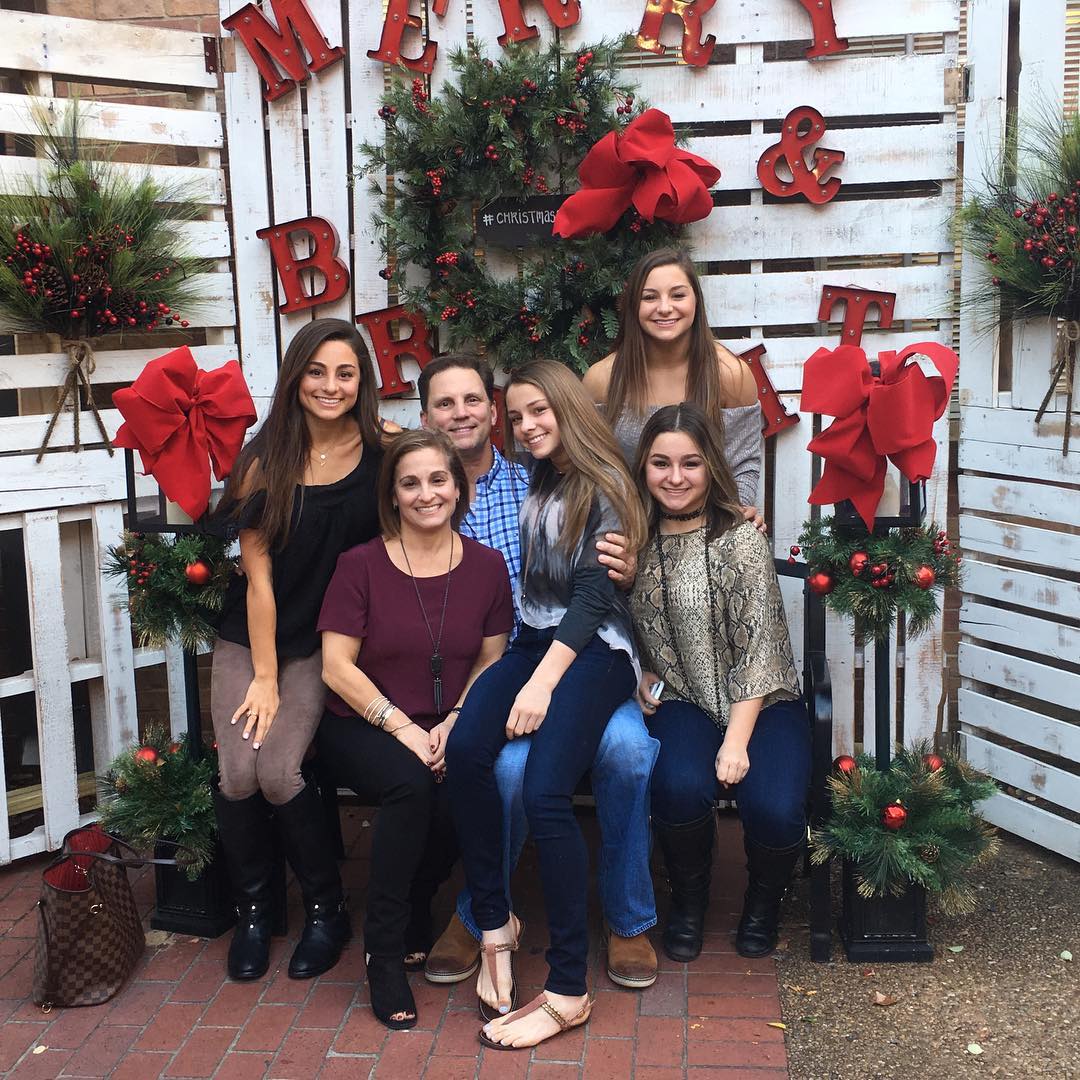 After 27 years of marital life, Retton disclosed their divorce during her appearance on Dancing with the Stars.
She shared that the separation had been kept quiet, with only close family and loved ones in the know.
Furthermore, she added that though the split was difficult, she was ready for the next chapter of her life.
Despite the challenges posed by the split, Retton and Kelley remained supportive of each other, particularly in their co-parenting efforts for their daughters.
The girls stated that standing by their mother during her battle with pneumonia is currently their foremost priority.