What comes to your mind when you hear the word bodybuilder? A fit and fine male with a muscular body? Yes, that is what most people have a perception of as bodybuilders. But Shannon Seeley is here to change everyone's perception.
If you are wondering who Shannon Seeley is? Then, Shannon is a professional bodybuilder who gained fame in the fitness world.
For Shannon, bodybuilding is everything that makes her happy. Bodybuilding is her passion, and she even earns from it.
Who must have assumed a girl bullied at school for her weight, who had an eating disorder, would become a fitness icon one day?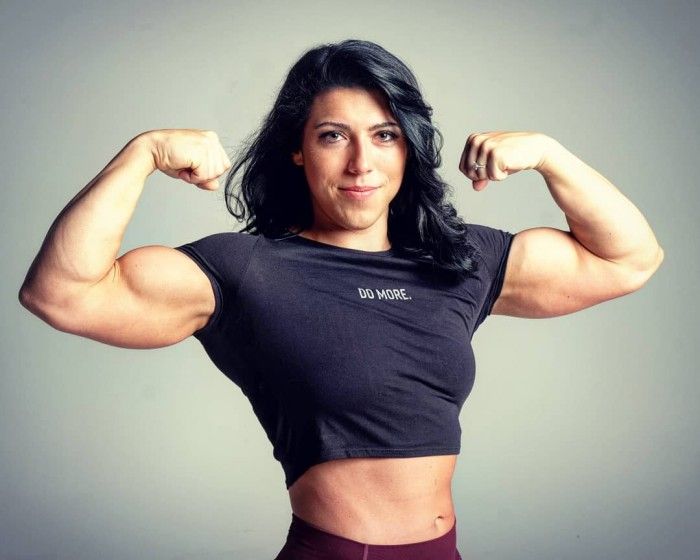 So, today in this article, we discuss how Shannon took bodybuilding, how she went from plus size to size zero, and then to a bodybuilder. We will also discuss her childhood, net worth, personal life, etc.
But first, before we move on to the other part of our article, let us immediately glance at the quick facts.
Quick Facts
| | |
| --- | --- |
| Full Name | Shannon Seeley |
| Birth Date | 1992 |
| Birth Place | Michigan, United States |
| Age | 29 as of 2022 |
| Nationality | American |
| Ethnicity | White |
| Religion | Catholic |
| Education | BS Health Science & Nutrition |
| Horoscope | Not Available |
| Father's Name | Larry Empie |
| Mother's Name | Etta Empie-Cook |
| Siblings | Not Available |
| Height | Five ft. 4 inches (160 cm) |
| Weight | (130-140) lbs |
| Body Measurements | Not Available |
| Shoe Size | 7 (U.S.) |
| Hair Color | Black |
| Eye Color | Black |
| Build | Athletic |
| Sexual Orientation | Straight |
| Marital Status | Married |
| Husband | Kyle Baxter |
| Children | Adley Rose Baxter |
| Profession | Professional Bodybuilder |
| Active since | 2015 |
| Career Earnings | $1 Million – $5 Million |
| Salary | Not Available |
| Merch | Not Available |
| Social Media | Instagram, Tiktok |
| Last Update | March, 2023 |
Shannon Seeley Early Life and Education
Shannon Seeley was born and brought up in Michigan, the U.S. She was born to her proud parents, Larry Empie (Father) and Etta Empie Cook (mother).
She had a very difficult childhood, her parents loved her, but she hardly had any friends, so childhood without friends, you can imagine how hard it would be.
At nine, she was bullied by her friends in school. Seeley was deeply traumatized by that incident and decided to lose weight.
As a result, she suffered from an eating disorder; she would puke just after eating and started purging to gain weight.
Besides, she used to run almost eight to ten miles daily. Seeley used to consume around 8000-10000 calories all day before she would vomit it all out. For nine years, she starved herself and took laxatives.
Shannon did this for many years, and 2014 was the lowest point of her life; when she was in her senior year, Seeley became so lean and unhealthy. That is when she decided to take bodybuilding as her career.
She is well-educated and has a health science, nutrition, and finance degree.
Read Top 10 Bodybuilders of All Time>>
Shannon Seeley: Career
In 2014, when Seeley was in the lowest phase of her life, she decided to join a gym class; she didn't even think of bodybuilding until then.
She was good at sports and even got a scholarship in college, thanks to her running ability.
Initially, her body didn't support her at all, as she was not eating anything, her body became so weak, and she couldn't do anything at the gym. She even broke her legs in gym class.
After that injury, I finally, Seeley decided to become a bodybuilder and start bodybuilding. Finally, after so much training, her body showed some improvement.
It was a slow improvement. Besides training, Shannon also learned to love her body and be comfortable.
Someone advised her to go to a bodybuilding competition when her life changed. Nonetheless, she took the advice and went to the competition; guess what? She won.

Furthermore,
It was her very first competition, and she won, and she also won the next two matches happened in 2015 and 2017.
Besides, she has represented the country in many events and won many awards. Seeley has 6 National NPC WPD to her name at the time.
Apart from that, she has also won Miss Michigan Physique. Now, she also trains others to have a good body.
Therefore, Seeley gives all the credit for her success to her coach Bill Taccone. Bill Tacco of WarRoom Nutrition has been her guiding angel.
Now, Seeley is a mother of a daughter, and even a child couldn't stop her from pursuing her dreams. For most women, it is said that when you have a kid, your career ends.
But Seeley is changing every stereotype, from being a female bodybuilder to a young mom who is a bodybuilder; Seeley is doing it all with great passion.
Shannon inspires women who find it tough to be comfortable in their skin. Seeley has also become an influencer. Lately, she has shared her stories to motivate everyone. Nonetheless, she truly is inspirational and adored.
Read about Jason Isaac Cutler: Wife, Career, Net Worth & Bodybuilding>>
Shannon Seeley: Body Measurements
Shannon is a bodybuilder; no doubt she would have a bulky body. She weighs around 130 – 140 lbs and stands 5 feet 5 inches tall.
Besides, she has changed the Stigma that women with slim and trim bodies are more attractive. She has proved that women can be any shape and size and still look beautiful.
Apart from that, what compliments her looks are her black eyes and beautiful straight hair. In addition, she has a strict diet to follow to maintain shape.
Seeley thought that keeping her body in shape after childbirth was impossible. She even went to the gym shortly after delivery, but her assumptions were all wrong, and she got the perfect body soon after she started gymming.
Shannon Seeley: Net Worth
Seeley has earned quite a good amount of money throughout her career.
Apart from winning many shows and tournaments, she is a personal trainer and motivational speaker, adding to her net worth.
She has contracts with brands such as Magic Spoon and Titan Nutrition, among others.
As of now, it is expected that Seeley has a net worth of $1 million. But unfortunately, we don't know the exact amount of her spending and property.
Shannon Seeley: Workout Routine
Shannon has a strict workout routine. However, maintaining that body is not a joke; incredible dedication is required with some extreme workout levels.
There are two types of workouts, off-season, and on-season. The off-season is when she has no tournaments or competitions. On season is when she has to prepare her body for games.
The off-season is usually a bulking season where she gains some weight. At that time, she trains around 5-6 times a week. Her training consists of lifting heavy weights and low reps.
As she is focusing on putting on size and increasing the overall mass of the body, she does cardio for 95 minutes a week.
Besides, she fasts around four times a week and controls her diet. But if sometimes she feels like eating something, she eats without feeling guilty.
On-season workout is usually a cutting season where she trains 5-6 times a week. She starts her week with much heavier weight lifting, and as the competition day comes nearer, she tappers off and focuses on more volume rather than weight.
She does the fastest cardio seven days a week, every day. Besides regular cardio, she does nighttime cardio every day during peak season.

She follows a strict routine and eats strictly. Her diet consists of high protein with a carb cycle, and there is no cheat meal in that phase.
Shannon Seeley: Personal Life
Shannon is happily married, and she even is blessed with a baby girl, Ashley Baxter. She is undoubtedly living her dream life.
Her husband, Kyle Baxter, is retired army personnel who served the nation for seven years. Apart from that, he even is a bodybuilder.
Besides Seeley, her husband, and her daughter, two babies live with them, their cat fur babies, Sly and Coconut.
Seeley took a break from her career to raise her child, from conceiving to giving birth to caring for her daughter until she grew a little.
But after some time, she again returns to her training.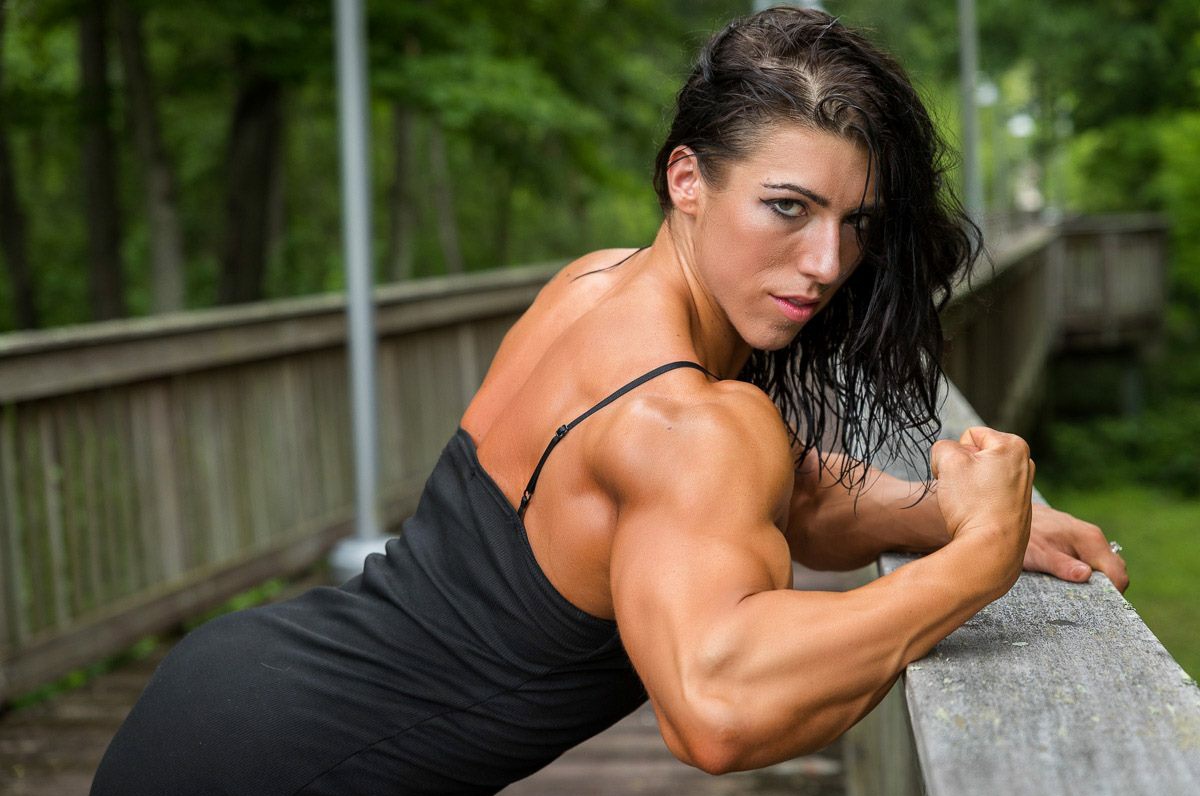 She is now happy, healthy, and living the best life; she believes in God and thank God for everything he has blessed her with.
Seeley is a family person; whenever she is not training, she loves spending time with her baby, husband, and cats.
Social Media Presence
Shannon is quite active on social media. She is also an influencer, and her posts are quite famous among her fans.
She shares her training videos, her husband, and her daughter's picture on her Instagram, and all her fans love it. Her Instagram feed is a treat to watch for her followers.
Apart from that, she also makes TikTok videos for fun. Indeed, she is trying her best to enjoy her personal life by balancing her work life.
Indeed, she deserves this happiness and success as she has worked hard to be in the place where she is today.
Get to know the Top 20 Richest Bodybuilders in the World>>
Frequently Asked Questions (FAQs)
Has Shannon Seeley retired after having a baby?
No, she hasn't. She is still active in her career and has also managed to keep her body in shape even after childbirth.
What is Shannon's cheat meal or favorite thing to eat when she is not on a diet?
When she is not dieting, and for which she can cheat is gummy candy.