Ruesha Littlejohn, the twin sister of Shebahn Aherne, is a midfielder representing both the Republic of Ireland and Aston Villa.
She aspires to lead her country to victory in the FIFA World Cup 2023, but they suffered a setback with a 1-0 loss in their opening match.
Both sisters have a strong connection to sports, and their parents take immense pride in their accomplishments.
Shebahn Aherne is a renowned sports broadcaster with an impressive career.
She has worked for various Irish publications and radio stations, such as RTE and Go Radio. Moreover, she has covered diverse sports like rugby, soccer, and athletics.
Shebahn is particularly recognized for her role as a women's soccer reporter on the popular English TV show "What The Football?"
Aherne has made use of social media platforms such as Instagram, Twitter, and YouTube to display her expertise in women's soccer, resulting in a considerable number of followers.
Additionally, the sports broadcaster is appreciated for her friendly demeanor and her ability to provide insightful analyses of sporting events.
Who Is Shebahn Aherne Sister?
In contrast to her sister's career in broadcasting, Ruesha Littlejohn has taken a different path within the same sport.
She is a professional soccer player, serving as a midfielder for both Aston Villa and the Republic of Ireland, even though she was born in Glasgow, Scotland.
Littlejohn initially played for the Scotland U-19 team from 2007 to 2008 but later made her senior debut for the Republic of Ireland national team on March 7, 2012.
During her youth career, she played for Clydebank and Baillieston girls' teams before joining Arsenal North for the 2006-2007 season.
Afterward, she moved to Glasgow City, where she achieved successive titles in the 2007-2009 season and an impressive goal tally of 53 goals in 43 games.
In January 2010, Littlejohn signed with English champions Arsenal and swiftly made her debut in the team's 2-1 victory against rivals Chelsea at home.
Throughout her career, the midfielder has played with prominent clubs worldwide, including Arsenal, Liverpool, Birmingham, and IL Sandviken, among others.
Parents & Family
Ruesha and Shebahn, who are twins and share an exceptional bond, were born on July 3, 1990, in Glasgow, Scotland.
However, their parents' names and personal life are kept very private. The Littlejohn family grew up in Scotland with their supportive Irish-Scottish parents.
They were raised in the lively community of Old Drumchapel, and both sisters embraced their family's Northern Irish heritage.
Although specific details about their parents remain undisclosed, they played a vital role in supporting their daughters' careers.
Despite being born in Glasgow and representing Scotland U-19, Ruesha decided to play for Ireland in her senior career.
Her eligibility for the Irish team came from her maternal grandparent's roots.
Relationships
Littlejohn is openly and proudly gay and was previously in a relationship with fellow soccer star Katie McCabe.
Katie McCabe is an Irish professional soccer player who plays as a left-back for Arsenal and the national team.
McCabe also holds the role of captain in the national team, where Ruesha is a teammate.
They were in a relationship for a period of time, but their romantic involvement ended in May 2023.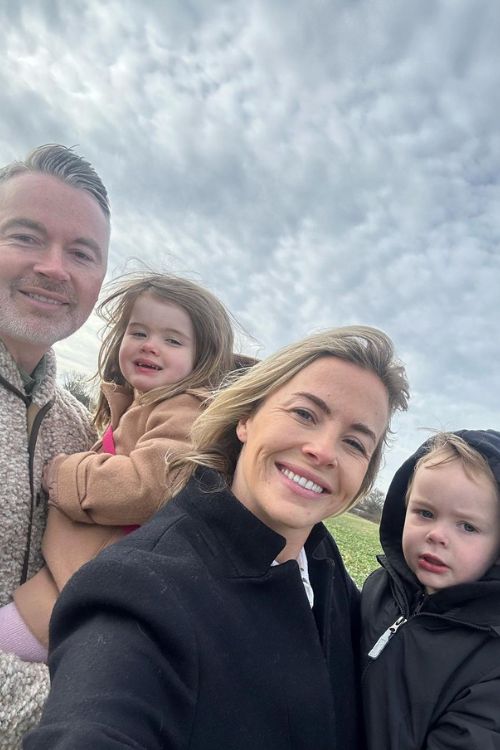 In contrast, Ruesha's sister, Shebahn, is currently married to a man named Jamie Aherne.
The couple has two beautiful children, but their names have not been disclosed as they prefer to maintain their privacy.
Despite limited available information about Jamie or the duration of their relationship, the couple frequently posts about each other on social media.
According to various sources, the couple married in 2015.