Sherry Pollex's elder sister, Jill, grew up with her, and their relationship only grew stronger when she was diagnosed with cancer in 2014.
Sherry and Jill had a close bond ever since their childhood. With the two living just miles away, they shared regular visits and daily phone calls before the cancer.
The former girlfriend of NASCAR Cup Series driver Martin Truex Jr. passed away recently at the age of 44.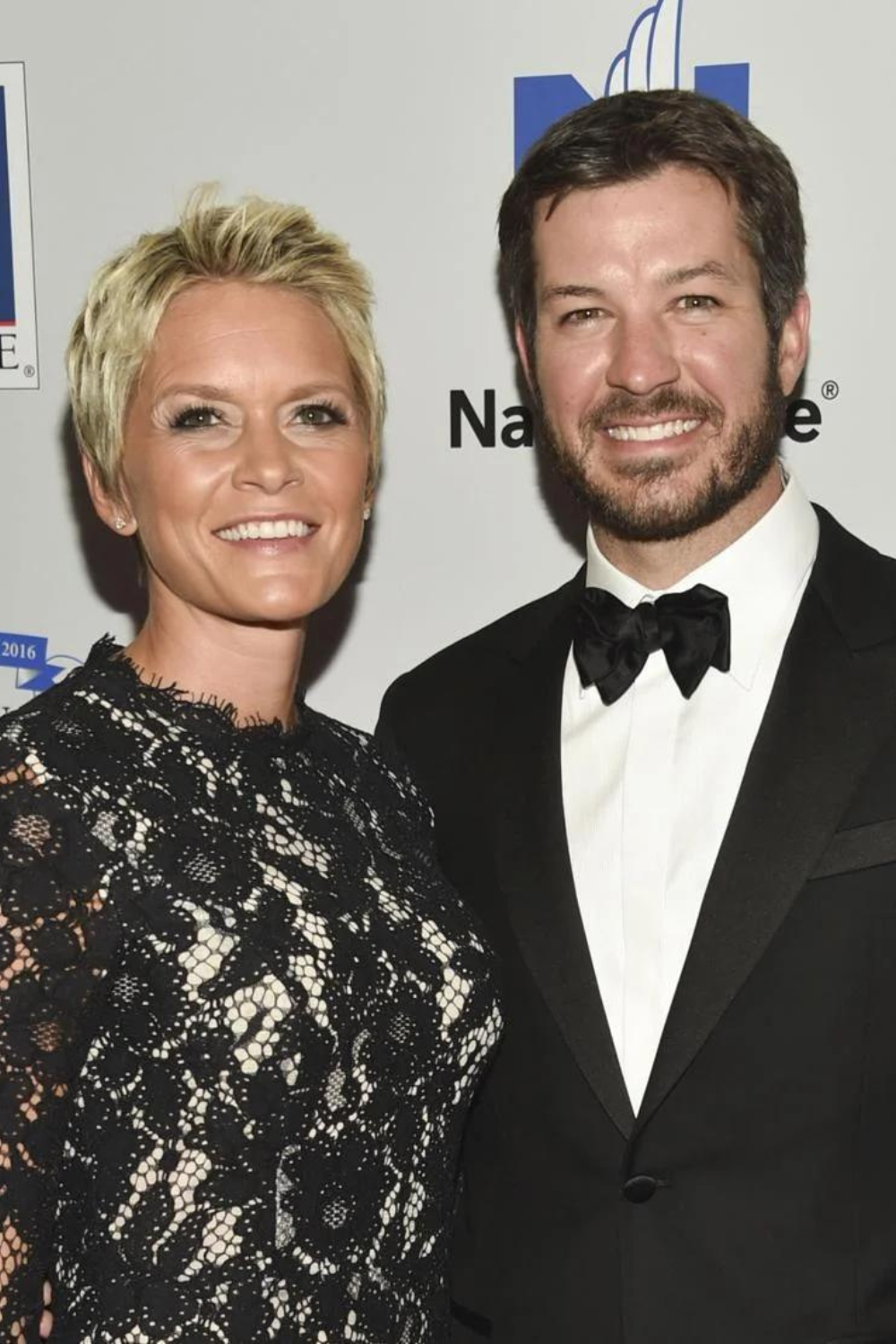 Sherry Pollex, born on May 10, 1979, in Marshall, Michigan, was a fan of the NASCAR races since she was a child.
Having lived just an hour away from Michigan International Speedway, she loved watching races with her family and her sister Jill.
After completing her Sports Marketing degree from Florida State University, she started working for a marketing firm with accounts in NASCAR, making her bond stronger with the sport.
Pollex met with Truex Jr. during the Xfinity Series, and the two used their platform to raise awareness about cancer.
Despite splitting up with long-time partner Truex in January this year, the couple worked together to raise awareness and raise funds for cancer initiatives.
A Sad Turn Of Fate: Battling Cancer With The Help Of Sister
Sherry's older sister, Jill, played a significant role in helping her with the fight against cancer.
In 2014, Pollex was diagnosed with Stage 3 ovarian cancer, forcing her to have immediate surgery.
The surgery lasted several hours, and the doctors successfully removed parts of her uterus and stomach. She began chemotherapy four weeks later.
Jill recalled that despite being younger, Sherry would always be the one taking care of her. However, after cancer, the roles were reversed.
Her motherly instinct kicked in as soon as the chemo began as she tried to ease her sister's pain through the disease.
The sister of four reportedly would be overwhelmed by the feeling of helplessness. However, there was some solace in the fact that her little sister always had a fighting spirit.
Doctors declared a 30% chance of survival in the next five years. However, after the philanthropist completed a long and tumultuous 17-month-long chemotherapy, she was able to have a positive outlook on life.
However, in September 2021, the cancer had returned and spread to her lungs.
Despite all the turmoil, Sherry and Jill maintained a positive attitude throughout their fight against cancer.
After personally struggling and fighting with cancer, she became a champion against the disease, leaving a powerful legacy behind.
Remembering Her Legacy: An Absolute Hero
Despite numerous battles with the disease, the Michigan native has enormously contributed to cancer research and awareness.
In 2007, she and her former partner, Truex, launched the Martin Truex Jr. Foundation, which supported pediatric cancer research.
After her diagnosis in 2014, the organization focused on helping both children and adults facing ovarian cancer.
Additionally, she was instrumental in founding "Catwalk for a Cause" in 2010, successfully raising over $4 million to fund cancer treatment initiatives.
In 2017, The couple were awarded the National Motorsports Press Association's Myers Brothers Award for their outstanding contributions to the sport.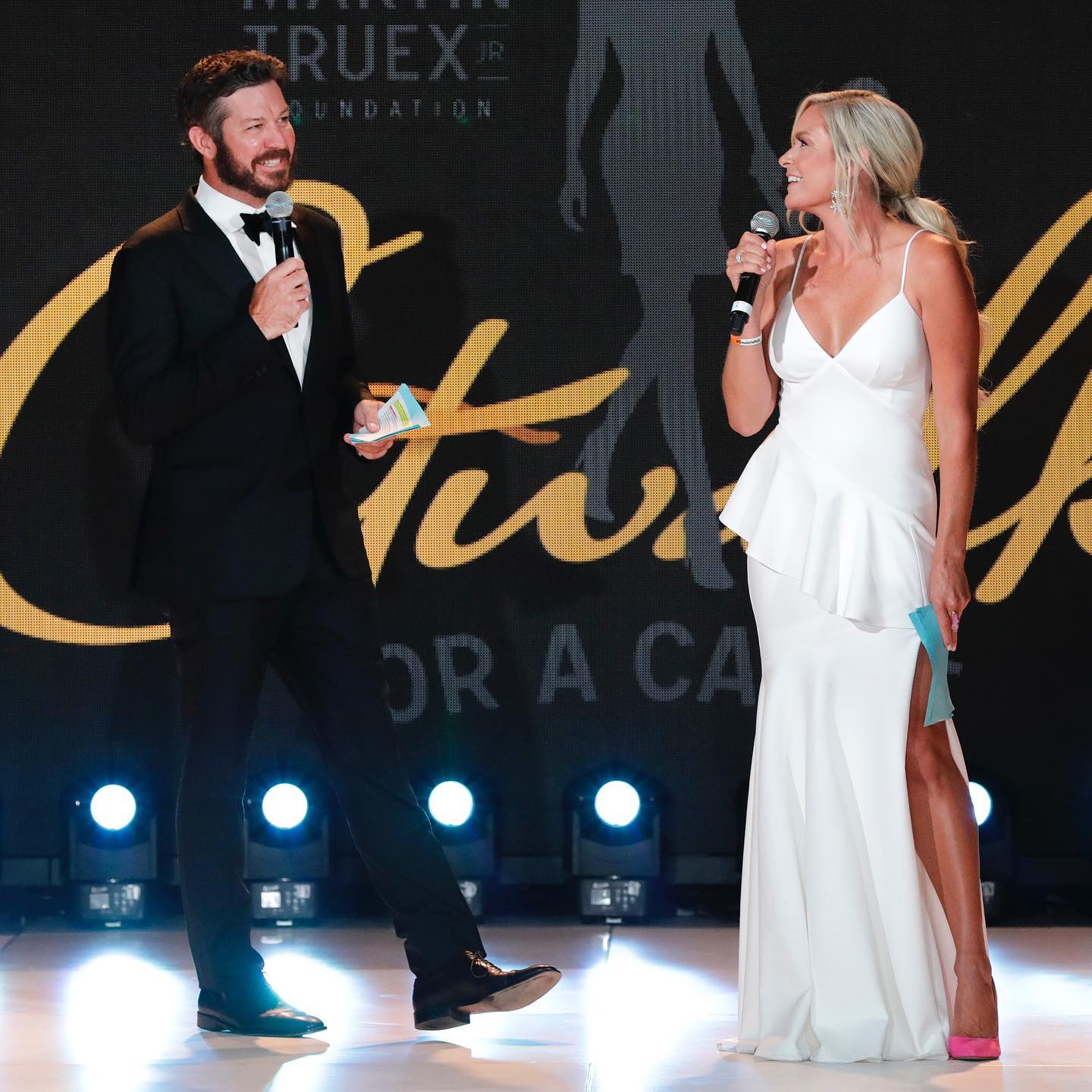 Moreover, in 2020, her foundation partnered with Novant Health to open the Sherry Strong Integrative Medicine Oncology Clinic in Charlotte.
She missed the 2023 edition of the Catwalk due to her poor health. The founder was lauded, however, by the event's co-host as "an absolute hero", followed by a standing ovation by the crowd.
The family of the deceased made a statement on X, confirming the death of their beloved daughter.
They also expressed that they find peace that their daughter is no longer suffering and is finally resting with god.
The mourning family concluded, "We will continue her legacy of love and caring for those in need as she will always be alive in our hearts."
The Pollex family has requested some privacy as they go through this difficult time.