The professional soccer player Sone Aluko has an elder sister named Eniola Aluko, who also played soccer.
With an age gap of only two years between the brother and sister, the Aluko siblings grew up playing soccer in Birmingham.
After retiring from soccer, Eniola has now ventured into broadcasting.
She has become a familiar face on ITV, BT Sport, Amazon Prime, and Fox Sports in the USA, covering games such as the men's Premier League and Women's Super League.
On the other hand, Omatsone Folarin "Sone" Aluko currently plays as a forward or winger for Ipswich Town.
The soccer player began his career at Birmingham City, graduating from the club's academy to make his senior debut in 2007.
On 28 August 2007, Sone made his first team debut as a late substitute in a League Cup tie against Hereford United.
Over the years, he has played for several clubs like Aberdeen, Rangers, Hull City, Fulham, Reading, and presently Ipswich Town.
In addition to that, he has represented England at under-16, under-17, under-18, and under-19 levels.
However, he decided to change his nationality and began playing for the Nigerian national team.
Son Aluko Sister Eniola Aluko Is A Former Soccer Player
Born on 21 February 1987 in Lagos, Nigeria, Eniola is a British-Nigerian soccer executive, broadcaster, and former professional player who played as a winger and striker.
At only six months old, she moved with her family to Birmingham. Eniola grew up playing soccer with her younger brother and his friends.
Growing up, she also played other sports, including tennis, but eventually inclined to soccer for her career path.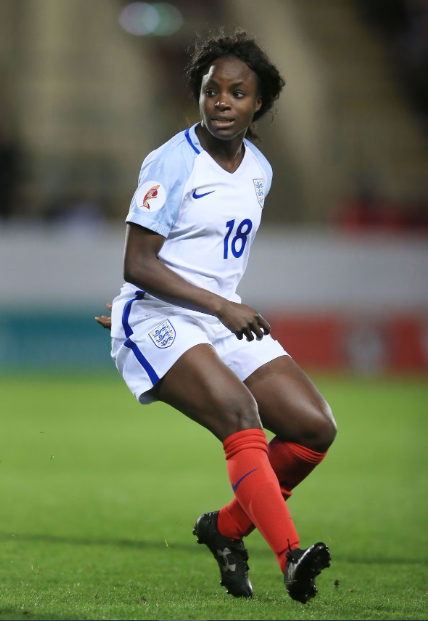 The former player has played for clubs such as Chelsea, Saint Louis Athletica, Atlanta Beat, Sky Blue FC, and Juventus.
Additionally, she has made 102 appearances, scoring 33 goals for the England national team.
Just a week after retiring from professional soccer, she joined as the director of women's soccer at Aston Villa.
She worked as the sporting director and director of recruitment of Angel City FC before becoming a broadcaster.
Moreover, Aluko was inducted as one of the first inductees into the WSL Hall of Fame by the Football Association in October 2022.
Furthermore, she was appointed Member of the Order of the British Empire (MBE) in the 2023 Birthday Honours for services to association soccer and charity.
Sone Aluko Family Tree
The Ipswich Town player was born on 19 February 1989 to parents Gbenga Aluko and Sileola Aluko.
His father, Gbenga Aluko (20 July 1963- 20 November 2021), was a Nigerian politician.
He was elected Senator for the Ekiti South constituency of Ekiti State, Nigeria.
Regarding his personal life, he was married to Silebola and Adebola and had seven children, with Eniola and Aluko being the eldest among them.
Unfortunately, Gbenga died on 20 November 2021 because of COVID-19.
Sone's grandfather Sam Aluko was a prominent Nigerian economist and scholar.
He wrote several articles and papers that analyzed the government's social and economic policies.
Similarly, Sone's uncle, Mobolaji E. Aluko, born on 2 April 1955, is a professor of Chemical Engineering at Howard University.
Mobolaji was the inaugural vice-chancellor from 2011 to 2016 of the Federal University, Otuoke, appointed by the Federal Government of Nigeria.