Stan Wawrinka was one of the four children of his parents, Wolfram and Isabelle. Stan has an elder brother and two younger sisters.
Like his brother, the younger sisters had pursued their careers in tennis.
Despite having parted ways with tennis, Stan's sisters have always been present when it comes to supporting their older brother Stan.
Stanislas Wawrinka, born on March 28, 1985, is a Swiss professional tennis player and has a career-high ATP singles ranking of world No. 3 on January 27, 2014.
He started playing international junior events at 14 and turned professional in 2002.
His first ATP title came at the Croatia Open Umag, where Novak Djokovic retired through fatigue.
Moreover, Wawrinka has won three Grand Slam titles, all of which came defeating the world No. 1 player in the final.
Besides, he represented his country in the 2008 Beijing Olympics and won gold in doubles, partnering with Roger Federer. He also played a crucial role in the 2014 Davis Cup victory.
Stanislas Wawrinka Parents
Stan was born to a Swiss mother and a German father in Switzerland and hence has dual Swiss-German citizenship.
His father, Wolfram Wawrinka, is a farmer and social worker who comes from a Czech descent.
Whereas his mother, Isabelle Wawrinka, is an educator. She also helps differently-abled people as a biodynamic farmer.
Later, the couple took over a farm "Ferme du Château," located near Lausanne, which was formerly run by Wolfram's parents' farm.
They also looked after mentally handicapped patients, giving life outside an institution and working on the family farm.
Despite being raised on the farm by his parents who never played sports, Stan was never discouraged to pursue his dream of being a professional tennis player.
Stan, along with his brother, would trek down to the local tennis club and play tennis.
Moreover, the professional tennis player acknowledges the sacrifices his parents have made in their lives in order to provide for him and his siblings.
Stanislas Wawrinka Siblings
Tennis runs in the blood of the Wawrinka Siblings. Stan has three siblings, and everyone has played tennis professionally at some point in their life.
His elder brother Jonathan is also a former professional tennis player with a ranking of No. 948.
He opened Wawrinka Academy in 2020 to aid new talents who want to pursue their goals.
John, who is three years older than Stan, used to play together as a child, however, they reportedly do not talk with each other.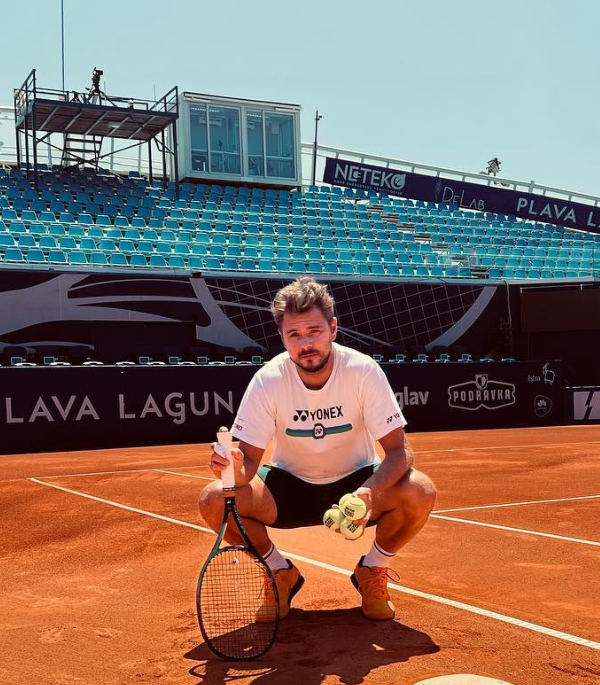 Similarly, his younger sister, Naélla Wawrinka, was a right-handed tennis player who participated in women's singles from 2009 to 2010.
His other sister, Djanaée Wawrinka, is a former tennis player who has been working at EPFL as Head of Communication since 2019.
Despite leaving the professional tennis scene, the Wawrinka sisters have been showing their support to their brother who is doing well in his career.