Stan Wawrinka's last girlfriend was the Croatian tennis player Donna Vekic. Since his breakup with Vekic in 2019, the Swiss tennis player has appeared single in the media.
The three-time Grand Slam winner, Stan Wawrinka, was once involved in a love triangle with Donna Vekic and Thanasi Kokkinakis. The rumors spread after Nick Kyrgios unpleasant comments about Vekic during a match.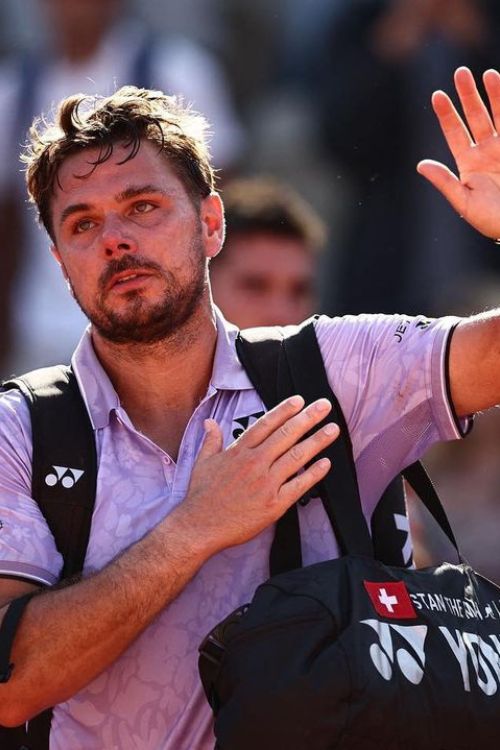 But Vekic and Kokkinakis never commented on their relationship and let the rumors die down. Vekic moved on from that mishap with Wawrinka, and the tennis couple dated for four years before calling it quits in 2019.
Since his breakup with Donna, world no. 87 has kept his private life out of the public eye and remains focused on his tennis career.
Recently, it was announced he would be playing in the Giorgio Armani Tennis Classic alongside Novak Djokovic and Carlos Alcaraz.
Stan Wawrinka Girlfriend: Who Is He Dating After Donna Vekic?
Stan Wawrinka is currently single and doesn't have a girlfriend. And if he does, the Swiss man has done a pretty good job at hiding his relationship from the public.
With many tennis athletes flaunting their romantic partners on Instagram, Wawrinka has dedicated his Instagram to sharing his tennis achievements. The three-time Grand Slam champion's latest posts have all been with fellow sports personalities and friends.
But the tennis player wasn't always single. He was previously involved in a high-profile relationship with Croatian tennis player Donna Vekic.
Stan Wawrinka And Donna Vekic Relationship Timeline
Stan Wawrinka began dating Donna Vekic in 2015. Wawrinka, then 30, began dating Donna, then 19, which raised quite a few eyebrows.
When Vekic came into the public spotlight in 2012, many labeled her the next Maria Sharapova. She debuted in the Tashkent Open and made her breakthrough in the top 100 in 2013.
In her decade-long career, Donna has won four titles on WTA Tour, with the 2023 Monterrey Open being the latest one. During her romance with Stan, Donna was subject to a brutal sledge by the Australian Tennis player Nick Kyrgios.
During the match between Nick and Stan, the Australian implied his friend Thanasi Kokkinakis had a sexual relationship with Donna.
The Croatian player was appalled by Nick's sledging but kept it classy, saying such comments don't look good for tennis.
During their four-year relationship, Stan and Vekic shared romantic snaps of each other on their Instagram handle.
The couple broke up in 2019 but didn't specify the reason for their break up. When Stan was asked, he replied he had done more in his tennis career for people to be fixated on his private life.
Stan Wawrinka Former Wife, Ilham Vuilloud
While he was dating Donna Vekkic, Stan Wawrinka was in the process of getting divorced from his former wife, Ilham Vuilloud.
Ilham Vuilloud is a Swiss TV presenter and a former model. The former couple began dating in 2005 and after four years of dating, tied the knot in 2009.
But the couple split up in 2010 while Ilham was pregnant with their child, Alexia. Wawrinka left his family and decided to live in a hotel to focus on his career.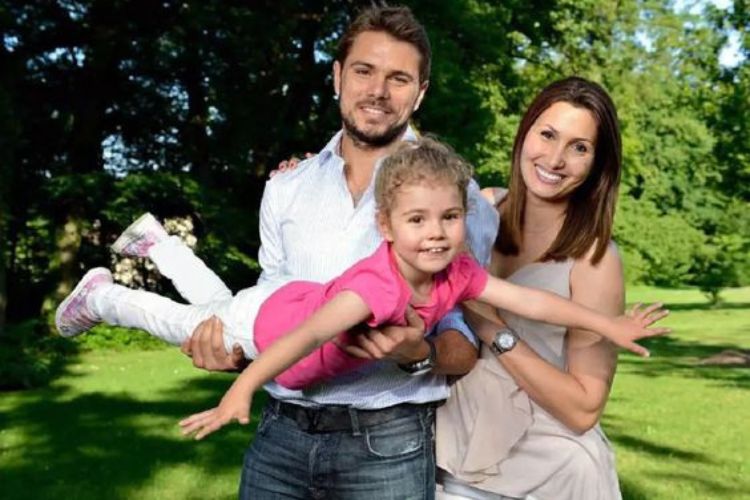 They got back a year later, and everything looked just fine. But they split again in 2015, and this time for good. The tennis player and TV reporter released separate statements after their divorce. And the statements couldn't be more contrasting.
If Wawrinka blamed his career for interfering with his married life with Ilham, then Ilham accused the tennis player of his infidelities.
Ilham pointed out that the players ranked higher than her partner had handled their married life very well. It was his emotional betrayal and fibs that had destroyed their married life.