Television personality Stephen A. Smith recently recounted an incident of his sister during his appearance on NBA player Paul George's podcast, "The Podcast P Show."
This incident shed light on why Smith's sister, Carmen Smith, cannot stand the four-time MVP, LeBron James.
The incident in question occurred during the Indiana Pacers Game 7 loss to the Miami Heat in the 2013 conference finals.
Smith detailed how Carmen, eager for a personal autograph from LeBron James, found herself disheartened when the NBA star ignored her request.
Carmen had positioned herself near the television sets, hopeful for a chance to secure James' signature.
However, much to her disappointment, James seemed to overlook her entirely, leaving her feeling ignored.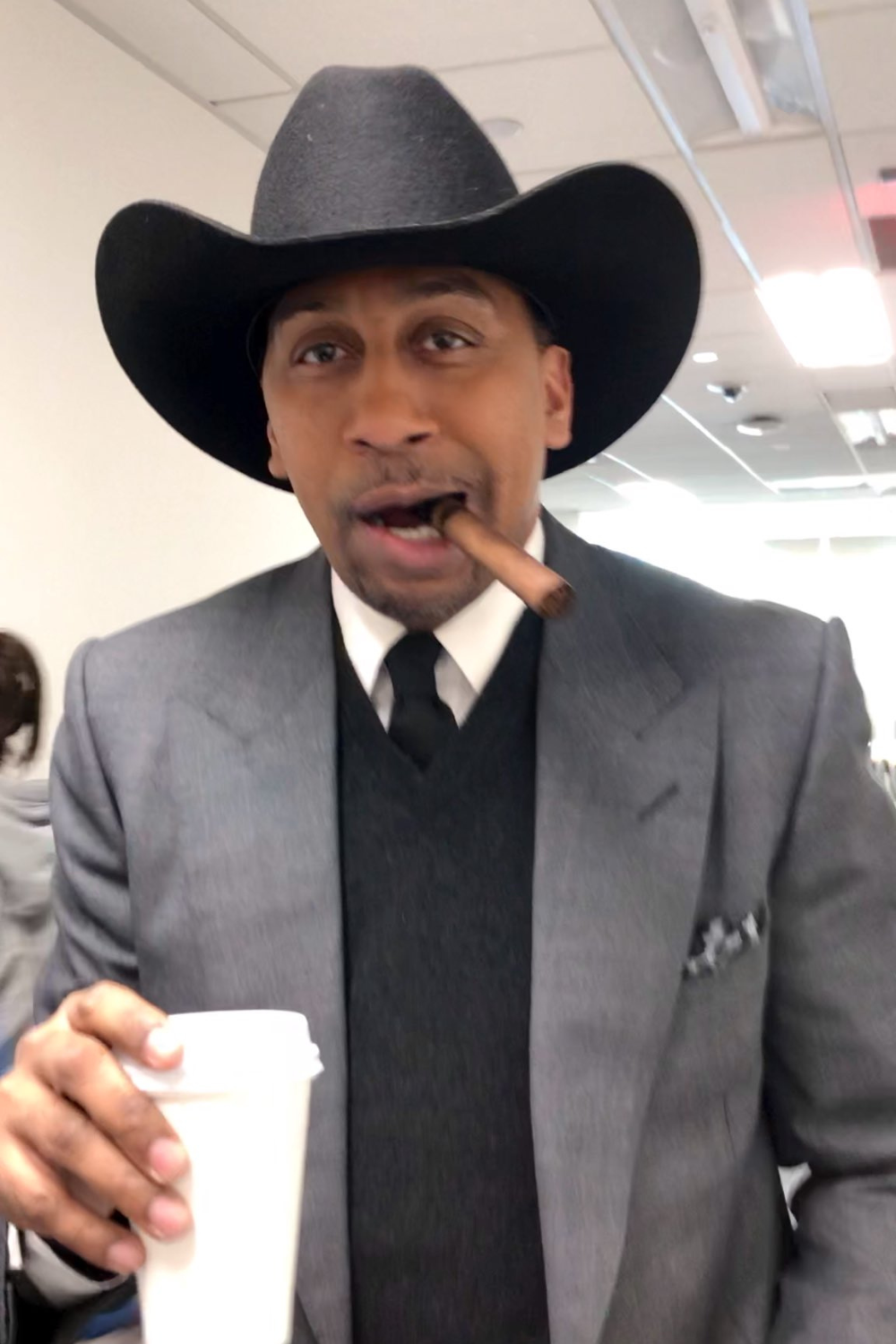 Stephen A. Smith emphasized that this instance had a lasting impact on his sister, leading to her enduring negative sentiments towards LeBron James ever since.
LeBron has been a star player since he began playing, and it's obvious that fans and media are all around him.
Regrettably, this particular occurrence appears to have instilled a lasting sense of frustration within Carmen toward him.
Luck is on King James' side as Smith goes to the extent of supporting the superstar when engaging in discussions about him with his sister.
Stephen Smith's Parents And Family
Stephen Anthony Smith was born in the Bronx but grew up in Queens, New York. He was raised by his mother, Janet Smith, and his father, who managed a hardware store.
Among his siblings, he has four older sisters and a half-brother. Tragically, Smith also had a younger brother named Basil, who lost his life in a car accident when Smith was merely 25 years old.
His sister, Carmen Smith, has her own website, called "Aunt Carmen's," where she shares food recipes.
Turns out that the former James fan is a great home chef and has tons of recipes on her website, in addition to online courses and pantries.
Moving on, Stephen's educational journey began at Thomas Edison High School in Queens, after which he pursued studies at the Fashion Institute of Technology.
Moreover, his basketball talents earned him a scholarship at Winston-Salem State University.
While Stephen A. Smith is not presently married, the television personality mentioned in an interview that he was previously engaged.
He chose not to divulge any specifics about the relationship but did share that he is a father to two daughters with an age gap of one year between them.
Stephen Smith Stance On GOAT Debate
In previous instances, Smith has weighed in on the ongoing debate about the greatest basketball player.
In doing so, he inadvertently found himself drawing a comparison between the two most prominent figures in the discussion: LeBron James and Michael Jordan.
Nevertheless, Stephen was resolute in his stance that James falls short of attaining GOAT status.
He mentioned that, in his opinion, James has never reached and cannot surpass the level of the iconic Michael Jordan from the Chicago Bulls.
While Smith supported his assertion with familiar reasoning, it's conceivable that the recounted narrative above may also have influenced his perspective.
Ultimately, the way LeBron disregarded his sister's request seemingly plays a role, albeit possibly a minor one, in shaping Smith's viewpoint.