Highly recognized as one of the best judo competitors in Japan, Tadahiro Nomura today stands with a net worth of around $5 million. Not to mention, he is also equally famous in the world.
In fact, Nomura is the only judoka in the whole world to win three Olympic gold medals in a row. Additionally, his medals were all bagged from the extra-lightweight (-60 kg) division.
However, he retired from this sport in 2015, stating that his health didn't help him compete anymore. Anyways, we will be covering his earnings, worth, and works to date.
Following it, we at Playersbio will be covering all the aspects of Nomura's earnings and lifestyle to date.
Quick Facts
Full Name
Tadahiro Nomura (野村 忠宏)
Date of Birth
December 10, 1974
Birth Place
Kōryō, Nara, Japan
Nick Name
Not available
Religion
Christianity
Nationality
Japanese
Ethnicity
Asian
Zodiac Sign
Sagittarius
Age
48 years old
Height
1.64 meters (5 feet 5 inches)
Weight
60 kg (132 lb)
Hair Color
Black
Eye Color
Black
Build
Athletic
Father's Name
Name Unknown
Mother's Name
Name Unknown
Siblings
Unknown
Education
Hirosaki University
Tenri University
Nara University of Education
Marital Status
Married
Wife
Yoko Sakai (m. 2001)
Kids
Unknown
Profession
Judo
Weight Division
Extra lightweight (-60 kg) division
Country
Japan
First Olympic Win
1996
Retired the Year
2015
Social Media
Instagram, Twitter
Net Worth
Around $5 million
Merch
Nomura Tadahiro Juban Shobu(Japanese Edition)
Last Update
December, 2023
How much has Tadahiro Nomura earned to date?
Having achieved numerous accolades to date, Nomura has garnered huge fame alongside earnings. In 2020, Nomura stood as the Official Ambassador of the Tokyo 2020 Torch Relay.
In the meantime, Miki House sponsors Nomura. Likewise, Miki House is one of the leading shopping destinations with over 300 stores just in Japan.
With its expansion, it also has 50 stores around the world. Well, it has also been sponsoring more than thirty Olympic athletes.
In the meantime, Addidas Japan also sponsors him for other needs. Similarly, he also features Rucoe Run.
You might be interested in Mo Farah, career, world record, and Olympics days!
Post Retirement Work
Even after his retirement, Nomura has been indulged with judo one way or the other. Apparently, he had commenced a judo event "Nomura Dojo."
Well, amidst the novel coronavirus, he put up the class through the online session.
As the session was held with 'Zoom' only thirty people were selected. This event also held a lottery section and winners were decided. On a similar note, he organizes judo events even on his YouTube channel.
Apart from it, he was also indulged as a TV announcer in Japan. Likewise, he also stood as a public speaker.
Moreover, during their tenure, he helped youth athletes to gain their dreams and work towards them.
Appearing as the main caster on Fuji TV for Tokyo Olympics 2021
The three-time Olympic gold medalist Tadahiro Nomura might have taken retirement officially but there is no way to keep him away from the grand global event Olympics.
Yes, to go by his Instagram feed we found out that, Tadahiro has been serving as an Olympian caster of Fuji TV. In the second half of the Olympian games, he will be talking about the various competitions that are going to take place.
Teddy Riner eyeing Nomura's record
Also, do you know double Olympic champion judoka, Teddy Riner is all looking forward to bagging the feat that's only achieved by the Japanese star Tadahiro?
A big yes, Teddy wants to equal the gold medal record by grabbing his third Olympic Gold medal. He has also said that Nomura "WILL HEAR FROM ME" if he levels up his game and record.
Having won bronze at Beijing 2008 and gold at both London 2012 and Rio 2016 in the +100kg category, Teddy Riner is all set to make his fourth appearance at the Olympic Games in Tokyo (home of Judo).
Riner talks a lot to Nomura about the records but jokes apart, he seriously wants to win the medal, not just the record.
Dressing Sense
When Nomura first won his Olympic medal, he was still a university student. Hence, his fashion sense was lacking on many terms.
However, when he took the time to understand and match them, he also stood as the "best-dressed man" in Japan.
Among his clothing sense, Nomura states that suit and judogi are his best ones. Moreover, as he refers to judogi to be his "work uniform," and the suit is his everyday get-to-go wear.
Also, when it comes to his suit, Nomura has to have only tailor-made ones and focuses on every tiny detail.
Click and follow on about Usain Bolt, his Olympic days, earnings, and much more!
Tadahiro Nomura | Lifestyle
When it comes to Nomura's life, he is very private about it. Well, he does lead an active lifestyle. Also, he had his interest by his side as his career and earned enough from it.
However, everyone shares even a few misfortunes timely. It all began in the early 2000s after Tadahiro had ruptured ligaments in his right knee. Still, he had the motivation to get going on.
Altogether, he had to undergo knee surgery, and eventually, he retired.
Brief Glance on Tadahiro Nomura
Tadahiro Nomura had an early exposure to judo as he comes from the family of judoka. Starting from his grandfather, he was the local judo instructor.
Likewise, his father was a gold medalist at the 1984 Summer Olympics while his uncle was the gold medalist at the 1972 Summer Olympics. Herewith, Nomura gained early training in judo and trained in his grandfather's dojo when he was just six.
Initially, he learned judo through his father. In between his career, he did take a short break from judo and went to gain his master's degree.
Some of his titles earned are listed below.
1996 All-Japan Selected judo championships
1996 Olympic Game (gold medal in Atlanta)
1997 World Judo Championships (gold medal)
2000 Olympic Games (gold medal in Sydney)
2003 World Championship (bronze medal in Osaka)
2004 Olympics Games (gold medal in Athens)
Read on and on about Lewis Hamilton's career, earnings, lifestyle, and more!
Social Media Presence
You can check out more on him through his social media uploads and posts. Similarly, he is on Instagram as Tadahiro Nomura (@tadahiro_nomura) with 70.4k followers.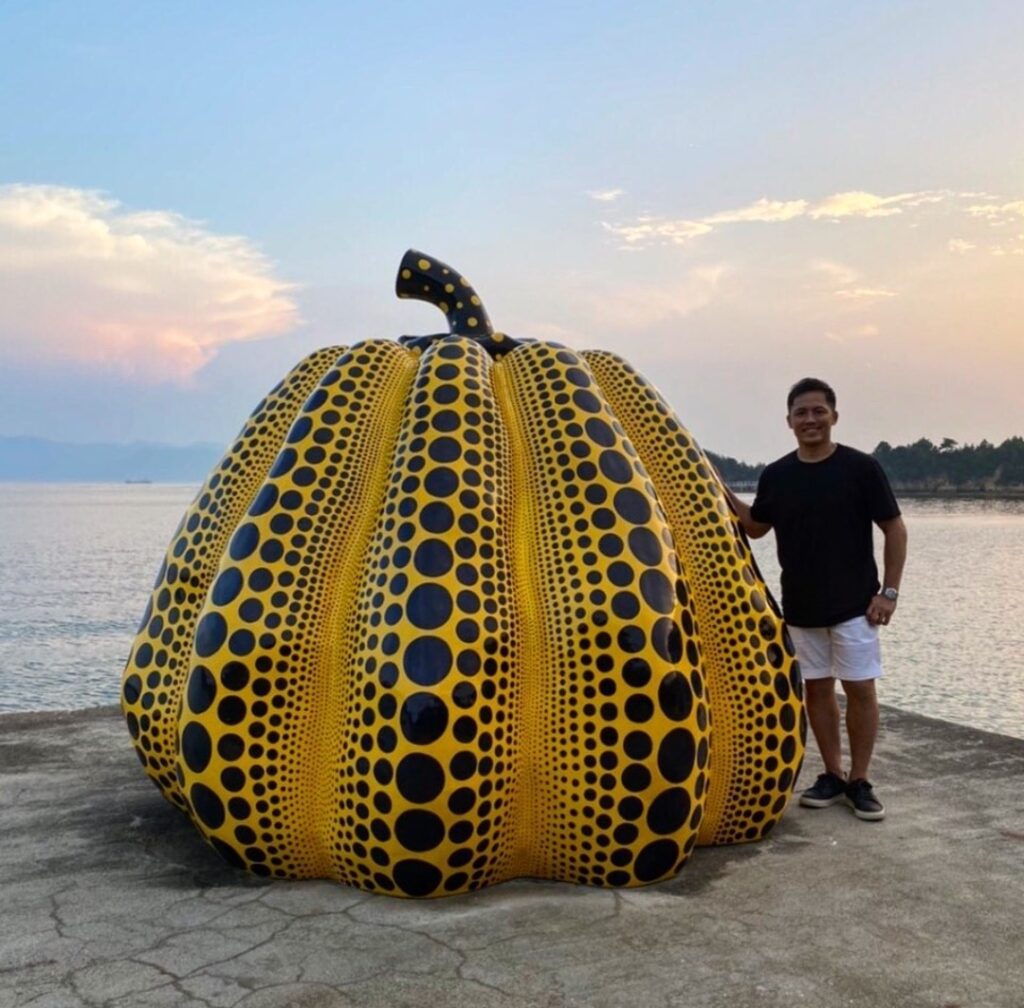 Likewise, he is on Twitter as Tadahiro Nomura (@nomura60kg) with 79.3k followers.
Quotes
"I realized when the match was over that I was feeling nostalgic and sad."
"I couldn't win my final match, but I'm glad I completed; Sadly, I lost, but so many people applauded and gave me warm words…I'm happy."
The above statement was extracted from his interview in Osaka after he announced his retirement due to multiple injuries.