Filipino news anchor TJ Manotoc is from a respected family background. His parents are Tommy Manotoc and Aurora Pijuan. They are no longer together.
Tomas is a Filipino golfer and former basketball coach. On the other hand, Aurora is a Filipino beauty who was crowned Miss International in 1970.
Both parents have made significant remarks in their respectable fields.
However, TJ did not always have a steady relationship with his parents. Growing up, he dealt with major depression and anxiety, which can be tied to his parents' divorce.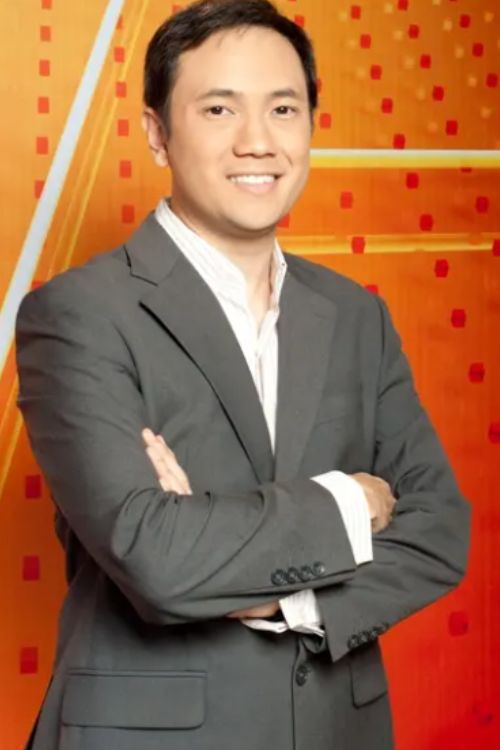 Born on March 10, 1977, TJ Manotoc is a Filipino news anchor and sportscaster for ABS-CBN, ANC, and S+A.
TJ is also a former star reporter and entertainment anchor of the defunct Frontpage of veteran journalist Mel Tiangco and host of Unang Hirit on the GMA network.
He attended Maria Montessori Cooperative School in Pasay and moved to Ateneo de Manila University to finish high school.
After finishing high school, TJ went to De La Salle University for college, where he studied Bachelor of Science specializing in Marketing Management.
Manotoc made his name in sportscasting as a basketball analyst for the PBA games with PBA on Viva TV, PBA on ABC, and PBA on NBN/IBC from 2000-2004.
Currently, the Filipino anchor is the head of media production at ABS-CBN Global Ltd.
Having dealt with depression and anxiety, he even released a video on YouTube with the title "You Will Be Alright," in which he talks about his battle with depression.
TJ Manotoc's Parents
TJ Manotoc is the son of Tommy and Aurora.
Tomas "Tommy" La'O MAnotoc Sr. is a Filipino golfer and former basketball coach who coached several PBA teams.
His father, Ricardo Manotoc, was a realtor, while his mother, the former Nena Arguelles La'O, belonged to the prominent La'O family.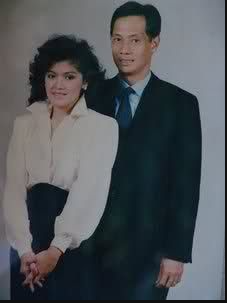 In 1977, Manotoc began his coaching career with the U/Tex Wranglers in the Philippine Basketball Association (PBA).
Altogether, Tommy has won six PBA titles, including a grand slam with the fabled Crispa Redmanizers.
In addition to that, he also served as president of the National Golf Association of the Philippines (NGAP) from 2012 to 2014.
Further, the golfer has been inducted into the PBA Hall of Fame and the De LA Salle Alumni Association Sports Hall of Fame.
Mother: Aurora Pijuan
TJ's mother, Aurora, is a former beauty pageant winner. Born on November 11, 1949, she comes from Bacolod and is a graduate of Saint Scholastica's College.
Aurora went to Osaka, Japan, to compete and eventually won Miss International 1970. This made the Philippines the first country to win the prestigious beauty pageant consecutively twice.
Currently, Pijuan is an active member of the Gawad Kalinga movement in the rural areas of the Philippines.
Tommy and Aurora married each other but eventually got divorced in the Dominican Republic.
After getting a divorce from Pijuan, Manatoc married Imee Marcos, daughter of then-Philippine president Ferdinand Marcos on December 4, 1981.
Manotoc's Journey To Recovery
At the age of 14, TJ was diagnosed with severe depression and anxiety.
It took him nearly 27 years to find the blessing in a difficult and challenging childhood plagued by depression.
TJ expressed that positive self-talk and affirmation, meditation, and all other various modalities of natural healing helped him battle through this situation.
Little by little, the Filipino anchor rekindled his social relationships and got back into his life.