Linda Cohn is an American sportscaster and anchor at ESPN's SportsCenter. In 2014 she was one of the 25 most influential women in the world of sports. Linda is a sportscaster with more than three decades of expertise.
On 8 November 2022, Cohn interviewed Johnny Gaudreau, an American ice hockey winger who plays for the Columbus Blue Jackets of the NHL.
Among the many sportscasters in the world, nobody comes on par with Linda Cohn. The 64-year-old sportscaster has worked her way up from WALK-Am/F.M. to ESPN.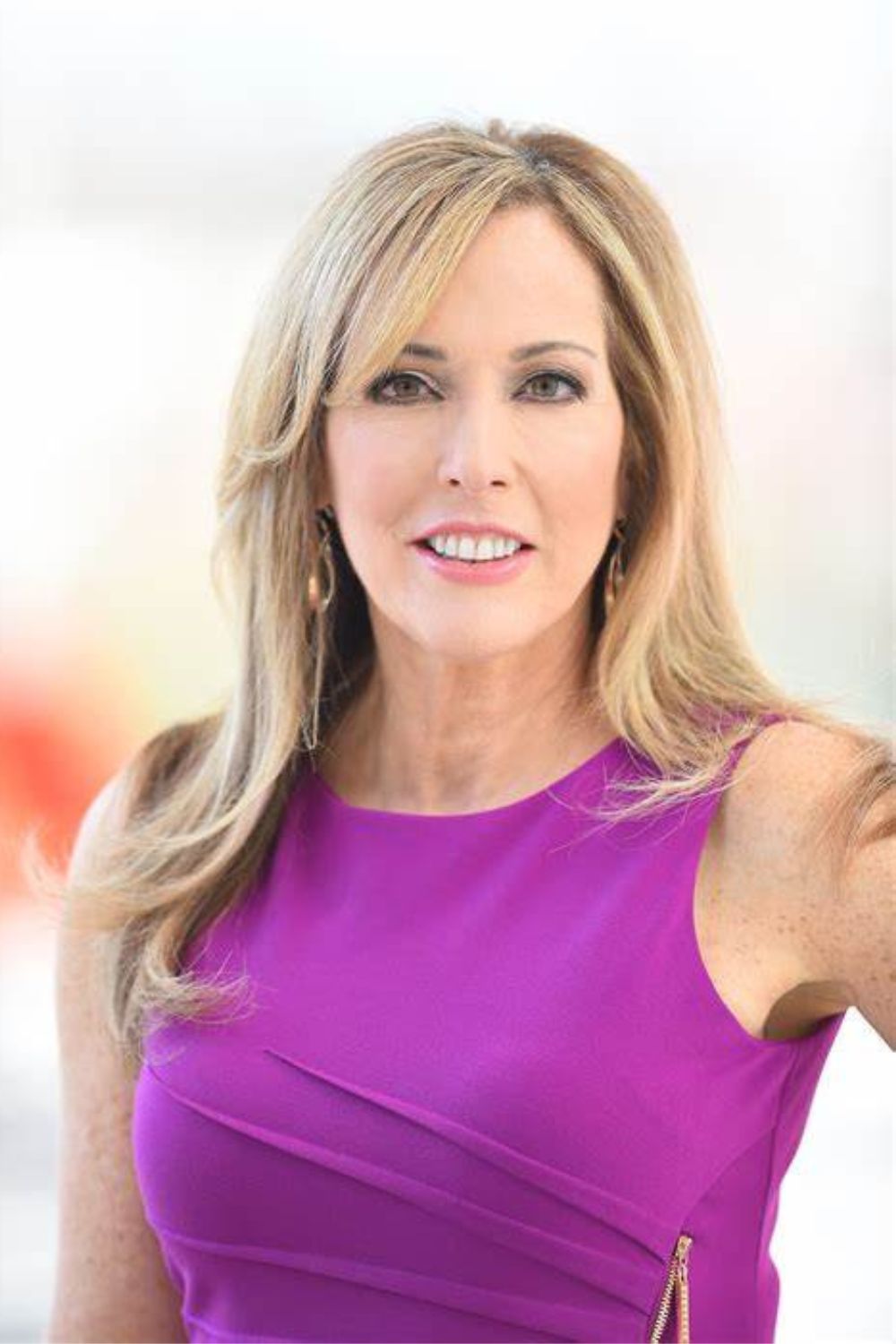 Not to mention, Linda is also the first full-time female U.S. sportscaster on the national radio network. Aside from spending more than three decades in front of the camera, she is also an author.
Everything will be laid out from her successful career with ESPN. We will also dig deep into her early career, relationship, children, and net worth. Hence, make sure to read the article till the end.
Let's look at the quick facts table.
Linda Cohn | Quick Facts
| | |
| --- | --- |
| Full Name | Linda Cohn |
| Birth Date | November 10, 1959 |
| Birth Place | Long Island, New York, U.S. |
| Known As | Linda Cohn |
| Religion | Jewish |
| Nationality | American |
| Ethnicity | White |
| Education | The State University of New York at Oswego |
| Horoscope | Scorpio |
| Father's Name | Unknown |
| Mother's Name | Unknown |
| Siblings | Unknown |
| Age | 64 Years Old |
| Height | 5 ft 5 in / 165 cm / 1.65 m |
| Weight | 57 kgs / 125 lbs |
| Hair Color | Blonde |
| Eye Color | Hazel |
| Profession | Sportscaster, Anchor |
| Active Years | 1981-present |
| Marital Status | Divorced |
| Spouse | Stew Kaufman (Former) |
| Children | Two |
| Net Worth | $10 Million |
| Social Media | Instagram, Twitter |
| Merch | Book |
| Last Update | November, 2023 |
Linda Cohn | Early Life, Young, & Education
The famous sportscaster with three decades of experience, Linda Cohn, was born in Long Island, New York, in the United States of America.
Despite her position, Cohn has yet to reveal any information on her parents and siblings, such as their names.
As for her education, Linda went to Newfield High School based in Selden on Long Island. During her high school days, the young reporter made her way into the boy's ice hockey team.
After her high school graduation, she enrolled at the SUNY Oswego, where Linda majored in a bachelor's degree in arts and communication.
She later graduated in 1981. Even at the University, Cohn was the goalie for the Women's ice hockey team and was inducted into the Oswego State Athletics Hall of Fame later in 2006.
Linda Cohn | Age, Height, & Measurements
Many anchors have sat behind the ESPN SportsCenter desk for years, but none of them has spent anchored more shows than Linda Cohn.
Already 64 years old, the American reporter Linda was born on November 10, 1959. Also, her star sign happens to be Scorpio.
They are known for being passionate, loyal, and hard-working individuals. Likewise, being in the media for more than two decades has shaped Cohn in experience and presentation.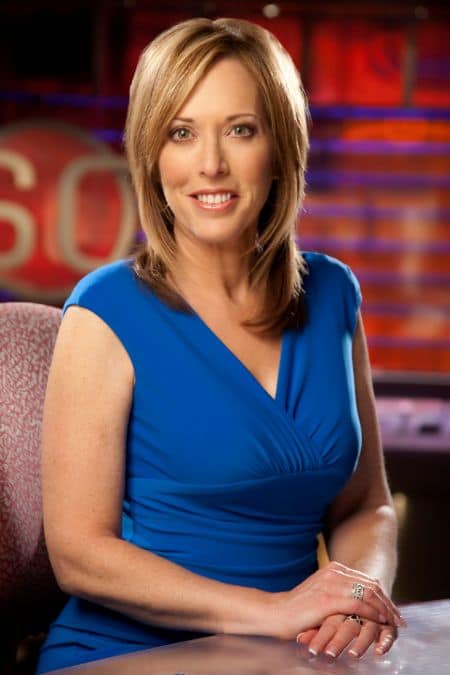 The gorgeous Cohn knows how to present herself in front of the camera and charm the audience.
Not to mention, Linda was an attractive lady in her early days. Enough to say, young Linda had many admirers.
She is 5 feet 5 inches(165 cm) tall and weighs around 57 kg (127 lbs). Still healthy and fit, the diligent sportscaster has a toned body.
Even though she has aged for years, Linda is still vibrant and youthful in her personality. Not to mention, her blonde curls and brown eyes remind us more of her young days.
Also Check Out Sarah Walsh's Bio- Age, Measurements, Sportscaster, ESPN, Husband, Net Worth >>
Linda Cohn |

Early Career

Talking about her career, Linda has always been a sports fan from an early age. When she was a child, Linda would spend time with her father and watch sports on T.V.

Likewise, when she was 15, her mother found a hockey league where Linda could play and show her potential on the ice.

Hence, sports have always been a significant part of her growing up. After graduating with a degree in arts and communications, Cohn debuted as a sports anchor in 1981.

The work was for the Patchogue, a New York-based radio station, WALK-AM. Before leaving the station, Cohn worked there for four years.

After her departure, Cohn worked as a sports anchor for four other New York radio stations. She also served as an updated person at WFAN in New York City.

However, things were about to change for Linda now. In 1987, Linda became the first full-time U.S. female sports anchor on a national radio network.

ABC hired her as a sportscaster. There, young Cohn started anchoring for WABC TalkRadio from 1987 to 1989.

Following that, Cohn got her first television break at the SportsChannel American, which at that time was one of the top competitors of ESPN.

Similarly, in 1989, Cohn hosted a call-in radio sports show in New York.

After being hired by the KIRO-TV in Seattle, Washington, Linda instantly started working as a reporter at the SportsChannel America Network and served as a sports anchor.
Linda Cohn | ESPN Career
After working for some major networks like ABC and KIRO-TV, Linda then returned to the East Coast in 1992.
It was following the job opportunity offered by ESPN to work on SportsCenter, which she gladly accepted.
Hence, she began anchoring at the SportsCenter with Chris Myers on July 11, 1992. Along with her job, Linda has been featured in many of the show's This is SportsCenter commercials.
But in 1994, Cohn was almost fired for lacking enthusiasm for sports on T.V. Despite that, the company gave her six months and a video coach to help her out.
With ample help from the coach, Cohn improved in no time. Aside from working as a sports journalist, she named herself a prognosticator at the 1997 NCAA basketball tournament.
To make it clear, her bracket for ESPN accurately predicted 15th-seeded Coppin State's shocking victory over South Carolina in the first round.
Following her success, Cohn signed a contract extension with ESPN in 2005.
After that, she anchored for WNBA telecasts, and on June 20, 2008, ESPN announced her as a regular anchor for the new morning block of SportsCenter, which launched on August 11.
Similarly, Linda was meant to host the show alongside Steve Berthiaume from 6 am to 9 am, but the plan was later canceled.
On February 21, 2016, Linda hosted her 5,000th edition of SportsCenter and continued to do so.
Only this time, she has been co-hosting the show alongside Neil Everett from Los Angeles on weekends.
Find Out About Chris McKendry Bio: Early Life, Career, Relationship & Net Worth>>
Further
In the last week of November, she also updated her Instagram about Califia Farms Almond milk creamer product.
On 11th November she celebrated her 63rd birthday and thanked all well-wishers through her Instagram post.
In October 2022, Linda interviewed Drew Doughty a Canadian professional ice hockey defenceman and alternate captain for the Los Angeles Kings of the NHL.
She has also started the Mother&Son NHL podcast with her son Dan. Linda is spending quality time with her daughter Sammy as she went on a hike on 8 October 2022.
Linda is keeping herself busy with her job and investing in quality time with her children.
You Might Also Be Interested In Kaitlin Sharkey's Bio- Age, Measurements, Wedding, Husband, Fox 32, Instagram >>
Linda Cohn | Success
Along with her SportsCenter at the ESPN network, Linda also hosts the podcast "Listen Closely to Linda Cohn."
However, after her controversial comments about President Donald Trump, Linda was suspended for a day in 2017.
Nonetheless, Cohn resumed her work a day after and signed a new contract with the network.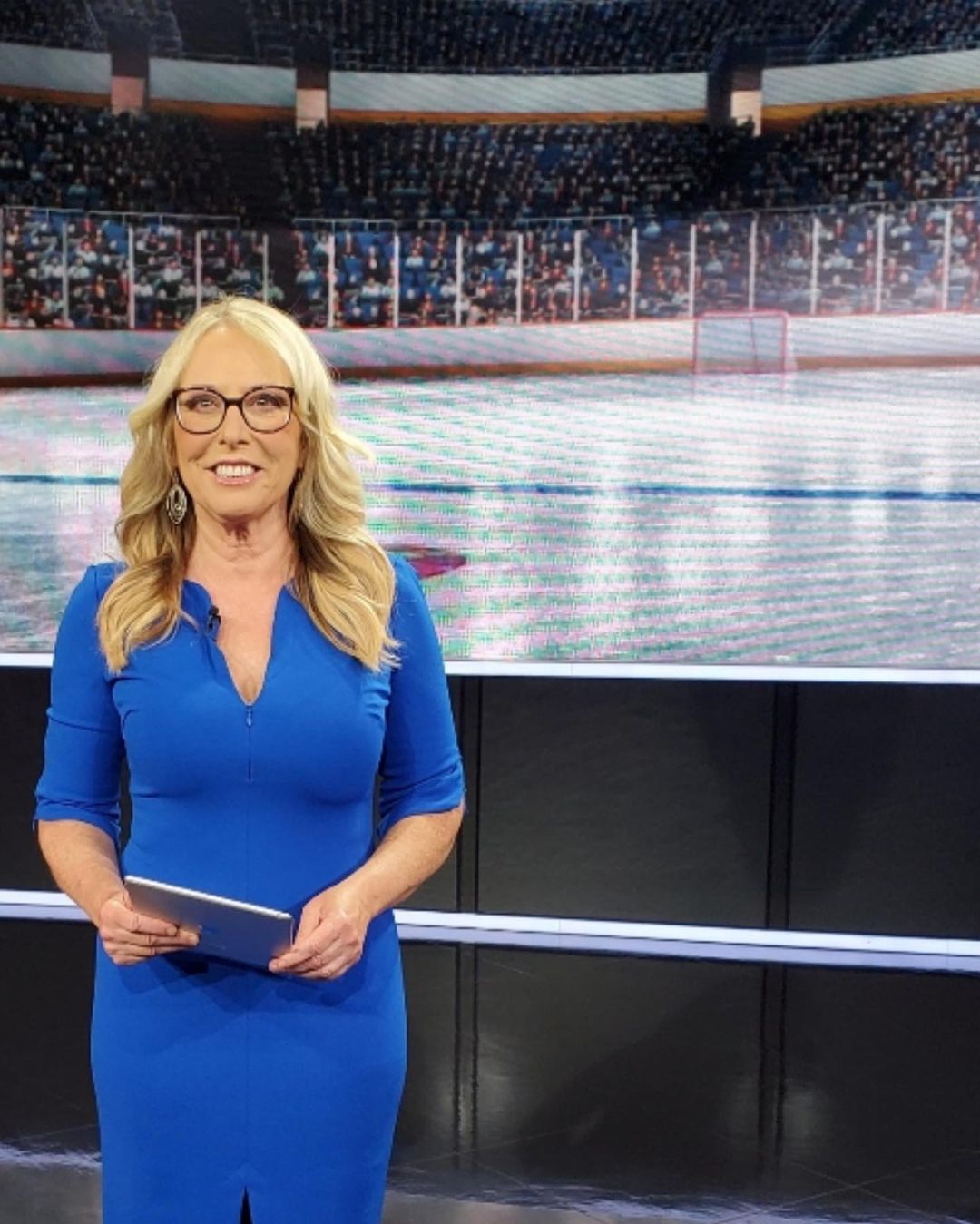 Likewise, in mid-July of 2018, ESPN announced that Cohn had "signed a new deal to remain with the company for years to come."
During the time, the network's Executive vice-president Norby Williamson noted her contribution to the network for 26 years.
As part of Linda's new deal, her hockey coverage will be enlarged with In The Crease, a show in the 2016-17 NHL season's Stanley Cup playoffs.
The show expanded to five nights a week for the entire season. Moreover, Linda also hosted hockey-related interviews and was featured for SportsCenter and other ESPN platforms.
Besides anchoring in the major sports network, Linda is also an author. In 2008, she released a memoir titled Cohn-Head: A No-Holds-Barred Account of Breaking Into the Boys' Club.
Likewise, in the book, she details her experience working at SportsCenter and her passion for sports. It also accounts for her rise to the top of a male-dominated sportscasting world.
Linda Cohn | Relationships, Husband & Daughter
Aside from her successful career, people have also been prying a lot about her personal life. Sadly, Cohn's personal life does not share the same success as compared to her anchoring profession.
Likewise, Cohn got married to her long-term sweetheart Stew Kaufman. They fell in love with each other during their college days.
Moreover, the couple has two beautiful children; a daughter named Sammy and a son named Dan. Sadly, the couple parted ways back in 2008.
Even after their divorce, the real reason behind their separation is still unknown.
After her divorce, some sources claimed that Linda was in a romantic relationship with a hockey mentor, Matt Voity.
However, the rumor wasn't officially accepted by Linda. She has been far from any malicious controversies. Not to mention, Cohn has focused more on her career.
Well, from time to time, she loves to spend her leisure with her children and family. Likewise, she also loves to spend her free time on the beach and roaming around different places.
Not to mention, Linda also loves watching sports on T.V., like in her childhood. Cohn is a huge fan of the New York Giants, New York Mets, New York Knicks, and New York Rangers.
Linda Cohn | Net Worth, Income & Salary
Linda Cohn has been co-hosting SportsCenter on Weekends in Los Angeles since 2016. As of now, the celebrity reporter has a net worth of $10 million and makes around $3 million as an annual salary.
Cohn signed a long-term deal with the network in 2018 in hopes that she would be there for "years to come."
Moreover, we are sure Linda's 28 years of career in the network have helped her amass a hefty amount.
But the reporter is more than willing to let her financial details out in the open. To this date, she has yet to reveal her total assets and income.
Social Media Presence
Linda Cohn is quite active on social media. You can follow her via these links.
View this post on Instagram
Twitter: 236.4k followers
Instagram: 60k followers
Popularity Graph
Linda Cohn is a popular anchor and sportcaster.
Linda's popularity hiked as she is the sports commentator for the sports channel ESPN and covers mostly National Hockey League.
Frequently Asked Questions (FAQs)
Where does Linda Cohn live?
Linda Cohn currently resides in Long Island, New York, U.S.
Does Linda Cohn still work for ESPN?
Yes, Linda Cohn still works for ESPN. Cohn has been ESPN's longest-tenured SportsCenter anchor since early 2016 and was recognized for anchoring her 5,000th SportsCenter, the most of any anchor in ESPN history. Linda continues to add to her record.
Is Linda Cohn dating a hockey player?
In 2008, there was a rumor that Linda was having an affair with a hockey mentor named Matt Voity. Later sources claimed that her relationship with Matt ended in 2019.
Why was Linda Cohn suspended?
Linda Cohn was suspended from ESPN for accusing her employer of talking too much about politics.
During an interview with "The Bernie and Sid Show," Linda said that politics was becoming a sizable industry problem. She was suspended for making political statements.
Did Linda Cohn have plastic surgery?
Linda is a lovely lady. As a reason for which many rumors busted out on social media claiming that she had undergone cosmetic plastic surgery to improve her appearance. However, the rumor isn't officially accepted by Linda.
Is Linda Cohn a Hall of Famer?
Yes, Linda Cohn was inducted into the National Jewish Sports Hall of Fame in 2003. Likewise, she is also a 2006 inductee of the SUNY Oswego Athletic Hall of Fame.
Why was Linda Cohn fired?
Cohn was almost fired in 1994 from SportsCenter because the network argued that Linda wasn't showing her love for sports on T.V.
Later, the company gave her six months to improve and hired a video coach to help her out. Linda Cohn is co-hosting SportsCenter on weekends in Los Angeles
Don't Forget To Check Out Nikita Kucherov Age, Height, Nationality, Wife, Salary, Contract, Stats, and Injury >>