The former NFL quarterback Tony Romo has a diverse background that blends Mexican-American roots from his father's side and a California upbringing.
Born on April 21, 1980, in San Diego, California, Romo's early life was shaped by his father's work in construction and his mother's job at a grocery store.
Despite being a California native, Romo spent his formative years in southern Wisconsin, where he surprisingly developed a fondness for the Green Bay Packers.
This mix of cultural influences adds an intriguing layer to Romo's story, sparking curiosity about the heritage that has shaped the well-known quarterback.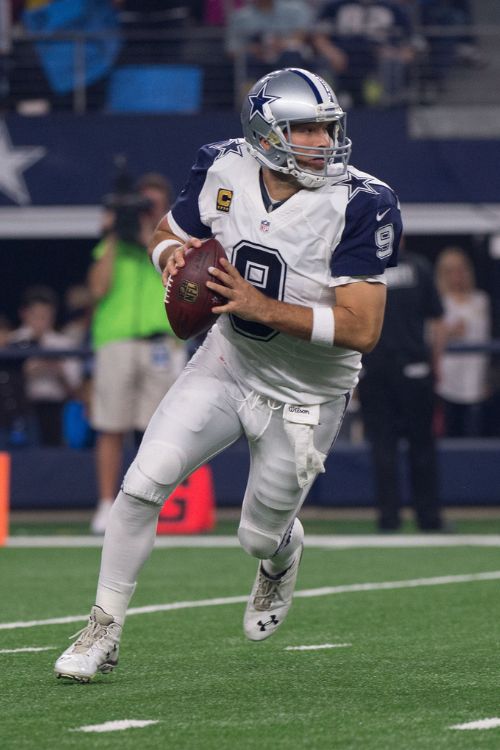 Antonio Ramiro Romo was a renowned American football quarterback who played for the Dallas Cowboys for 14 seasons.
Despite going undrafted in 2003, he signed with the Cowboys as a free agent.
Romo led the Cowboys to four postseason appearances and holds team records for the most passing touchdowns, passing yards, and most games with at least 300 passing yards.
He retired after the 2016 season due to a preseason back injury and is now a lead color analyst for CBS Sports' NFL telecasts.
Tony Romo Ethnicity And Nationality
Tony Romo was born on April 21, 1980, in San Diego, California, U.S. His parents, Joan and Ramiro Jr., were proud of their son, who grew up in California with his two siblings.
As he was born in America, he holds American nationality. However, if we delve into his family history, he has biracial ethnicity, specifically Mexican-American roots from his father's side.
His father was a first-generation American of Mexican ethnicity. His grandfather, Ramiro Romo Sr., was born in Muzquiz, Coahuila, Mexico, and later moved to San Antonio when he was a teenager.
Tony's grandmother is from Texas, Robstown, and moved to Racine with her family when she was 12, where she met her future husband.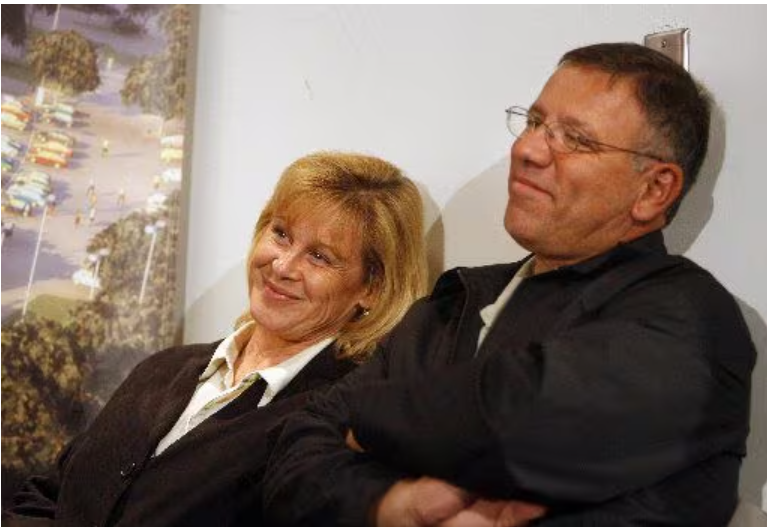 Not only from his father's side, but Tony also has a diverse background from his mother's side. His mother, Joan has German and Polish heritage.
Having a diverse background, Tony has always respected his heritage.
While talking to KVUE, his grandfather said that Tony always feels proud of what he is, referring to his ethnicity. "He knows he's Antonio Ramiro Romo. He has many Hispanic fans who are proud of him and support him, not only in the United States but also in Mexico and even Colombia."
Tony Shares Special Bond With His Parents
Tony Romo, born in San Diego, California, and raised in Southern Wisconsin, comes from a family with a strong work ethic and a commitment to sports.
His father, Ramiro Romo Jr., served in the Navy and also worked as a carpenter, while his mother, Joan Romo, was a store clerk.
Throughout his childhood, Romo was actively involved in sports, and his father, Ramiro Romo Jr., played a supportive role in nurturing his son's athletic dreams.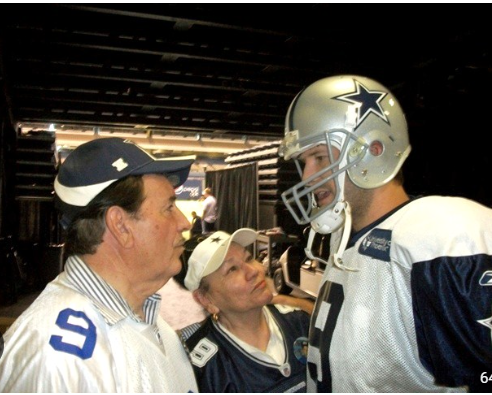 He also keeps a close bond with his grandparents and credits his family's strong work ethic for shaping his life.
Romo still turns to them for financial advice, showing how family values continue to influence him.