Tonya Harding is an American former professional figure skater, retired boxer, and reality television personality. She is a two-time Olympian and a two-time Skate America champion.
Harding is also a one-time Nations Cup winner and one-time Prize of Moscow News winner.
She became the first American woman and the second woman in history to land a triple Axel in a competition in 1991.
The same year in Skate America, she was the first female to successfully carry out two triple Axels in a single competition.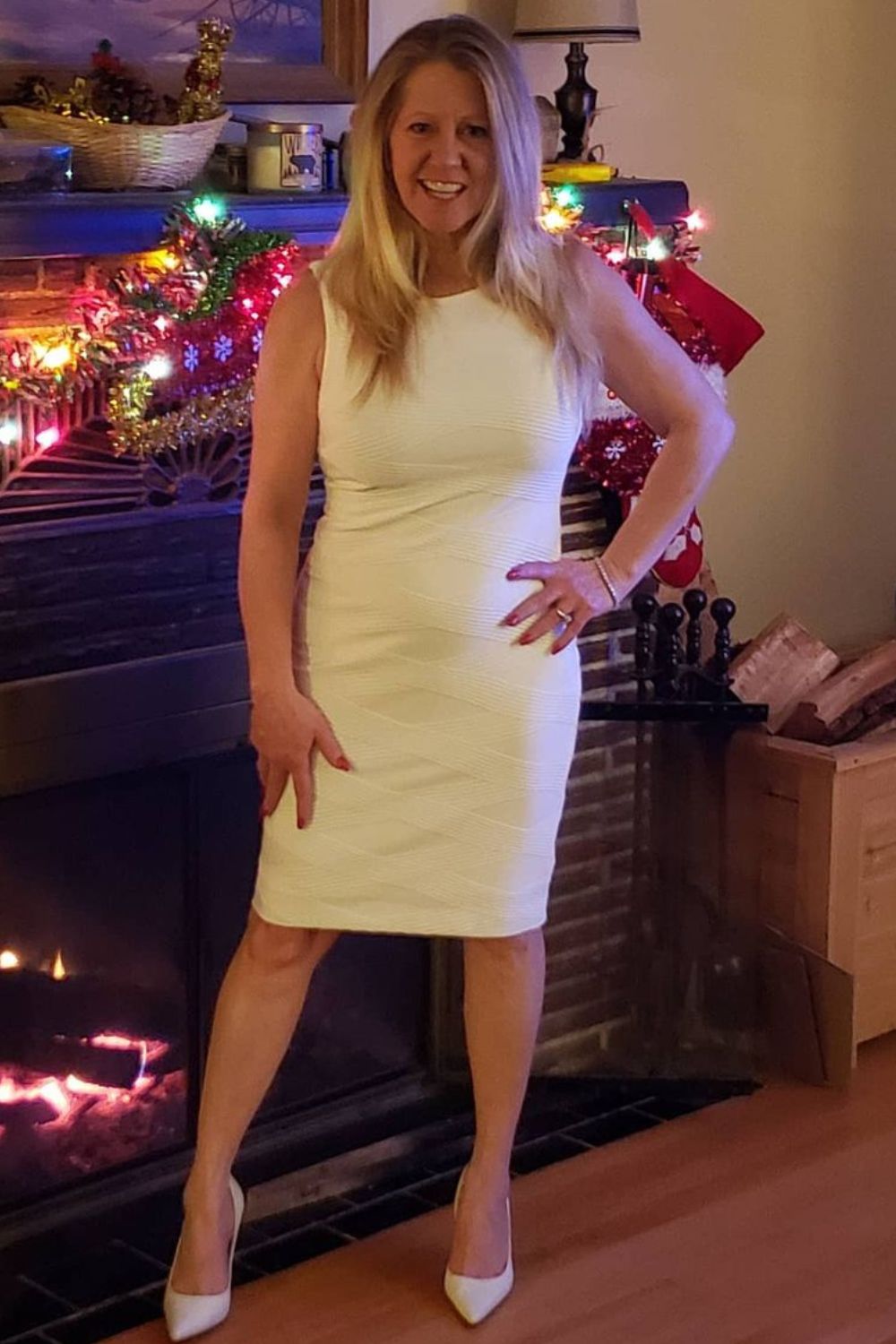 Tonya was the first woman to do the triple Axel in a short program and complete a triple Axel in combination.
Her opponents considered the reality television personality a strong contender.
Likewise, she won the U.S. Figure Skating Championships twice in 1991 and 1994 but was stripped of her title due to her potential involvement in the attack on Nancy Kerrigan.
Harding's figure skating career ended, and the entire public loathed and detested her. While she was reaching the top, she suddenly had a downfall.
Aside from her sports career, she has starred in popular TV shows such as Dancing With The Stars, Worst Cooks in America: Celebrity Edition, etc. and has an accumulated net worth of $150k as of 2023.
Before details about the infamous figure skater's life, career, and rivalry, here are some quick facts about her.
Quick Facts
Full Name
Tonya Maxene Price (née Harding)
Birth Date
November 12, 1970
Birth Place
Portland, Oregon, United States
Nick Name
Bad Girl
Religion
Christian
Nationality
American
Ethnicity
White
Education
Milwaukie High School
Horoscope
Scorpio
Father's Name
Albert Harding
Mother's Name
LaVona Fay Golden
Siblings
Chris Davison (Half Brother)
Age
53 Years Old
Height
5 ft 1 in / 1.55 m / 155 cm
Weight
137 lb / 62 kg
Hair Color
Blonde
Eye Color
Blue
Build
Athletic
Profession
Former Figure Skater, Boxer, Reality TV Personality
Country Represented
United States Of America
Coach
Diane Rawlinson And Dody Teachman
Active Years
Mid-1980-1994
Marital Status
Married
Husband
Jeff Gillooly (1990-1993)
Michael Smith (1995-1996)
Joseph Price(m.2010)
Kids
One Son, Gordon Price
Net Worth
$150 k
Social Media
Instagram
Weight
Featherweight, Lightweight
Last Updated
November 2023
Early Life, Family, & Education
Tonya Harding was born in Portland, Oregon, to parents Albert Harding and LaVona Fay Golden.
The Harding family resided in East Portland, where Tony began skating at three while training with coach Diane Rawlinson; her passion came at a price for her parents.
Her father worked various jobs to keep the family afloat. He managed apartments, drove a truck, and worked at a bait-and-tackle store and rubber company.
However, Tonya's father was often out of a job or unable to work due to his poor health. Harding's mother worked as a waitress, bartender, cook, etc., and held multiple positions to make ends meet.
Albert was LaVona's third husband, and she had three more kids other than Tonya. The gold medalist was the only child of her father and her mother.
Relationship With Her Father
Harding and her father made the best out of every situation despite hardships. They were each other's best friends, and Albert was very proud of his daughter.
He taught her how to hunt, shoot pool, and drag race and taught her about automotive mechanics. The former boxer called Albert her rock; he always had her back through thick and thin.
She said, "When everybody in the world was against me, my dad was still in my corner — no matter what." Tonya was indeed a daddy's girl, and he was the light of her life.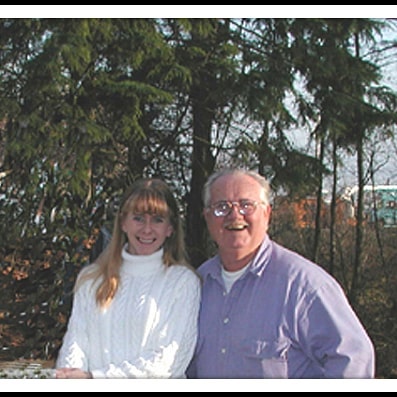 Tonya's parents divorced when she was 16 after 19 years of marriage. Nonetheless, her father always tried to remain vital to her life and be his daughter's most extensive support system.
In 2009, Albert died in his Oregon home at 76 years old. His obituary states, "One of his greatest joys in life was watching his daughter, Tonya, ice skate."
To this day, Tonya misses her father dearly and wishes he was here to see her life, husband, and son.
In 2018, she dedicated an emotional performance to her late father in the reality show Dancing with the Stars: Athlete.
In the show, she said, "I mean, my dad just gave me 100 percent unconditional love. My dad would come to my competitions. He was always there for me. He loved his little girl. And I love him."
Estranged Relationship With Her Mother & Abuse
Although she had a sound support system and parents who were going lengths to provide for her, Tonya's childhood was far from any depiction of a perfect family.
According to the figure skater, she grew up in an abusive and toxic environment. She revealed that she was physically and psychologically abused by her mother almost every day of her life.
Harding said, "I don't think that there was more than one day a week, sometimes, that I didn't get beaten."
For instance, Tonya remembers her mother throwing a steak knife at her while trying to leave the house during a conversation. This alleged incident is portrayed in the 2017 film I, Tonya.
LaVona has admitted to hitting the former skater in an ice rink bathroom stall and spanking her children occasionally. However, she denies throwing a steak knife and beating her regularly.
She has also disputed her portrayal in the I, Tonya movie. The movie showed her drinking an entire thermos filled with half brandy and half coffee during her daughter's skating practice.
Not An Ideal Role Model
After that, she would drive Tonya to school under the influence. Nevertheless, Golden has denied it, saying,
"I would have coffee and sometimes put brandy flavoring in it. I love brandy flavoring. You can't get drunk on flavoring. Sorry to disappoint you."
Harding hasn't spoken a word to her mother since 2002. Even though LaVona wants to make amends, Tonya said,
"I don't want her anywhere near me. I don't want her anywhere near my son. She wants forgiveness, wants to see me, wants to make amends. She wants to meet and be part of the family. Hell no."
Education & Sexual Abuse
Tonya used to go to Milwaukie High School but dropped out to devote her entire time and focus on skating in her sophomore year. She acquired her GED certificate later on in 1988.
Besides the alleged physical and psychological abuse from her mother, Harding was also the victim of sexual abuse.
Her half-brother Chris Davison molested her on several occasions. In 1986, when Tonya was home alone, Davison came home drunk.
Then, after he realized their parents were not around, he harassed her sexually, which wasn't the first time it had happened.
As he kept approaching her, the figure skater threatened to burn him with a curling iron and did so. But he was relentless and followed her upstairs, where she had locked herself in the bathroom.
Her half-brother broke down the door, so she called 911. However, she couldn't tell the operator the truth as Davison threatened to kill her.
Once again, he tried to molest her; Tonya hit Chris with a hockey stick and ran towards her neighbor's house, where she called the police again. Then, Davison left the house in his car, so Harding ran back to her home and locked all the doors and windows.
After that, the police arrested Chris when he returned to the house to threaten her. He was arrested and consequently sent to prison for his actions.
Tonya's parents didn't believe her, and LaVona even slapped her. When asked about her son, Golden said,
"He did have a problem with drinking. I wouldn't put it past Chris to try and get a kiss. Tonya has a vivid imagination. She tends to tell tall tales."
Age, & Body Measurement
Since the figure skater was born on November 12, 1970, she is 53 years old as of 2023.
The former athlete is still in great shape as she often skates and works out.
She leads a healthy and active lifestyle. Besides that, Harding is 1.55 m tall and weighs 136 lb.
Professional Career
Skating Career
Tonya started her skating career when she was three. However, her mother said she reeked of talent and was a natural when she skated for the first time.
Initially, Diane Rawlinson coached her. Harding started to shine and show her true potential in the mid-1980s.
In 1988-89, Harding won the Prize of Moscow News. The following year, she started training with Dody Teachman and improved significantly.
Tonya won the 1989 Skate America and 1989 Nations Cup but accepted the seventh position in the 1990 US Championships due to Asthma and flu. Not to mention, the best was yet to come for the aspiring skater.
Making History
In 1991, she made history at the US Championships after completing her first triple Axel and became the first American woman to do it. As a result, Harding won the 1991 US Championships.
Moreover, she also won the 1991 Skate America, where she successfully performed the triple Axel again. Unfortunately, after that, her career went downhill slightly.
In 1992, she twisted her ankle during practice and finished third in the US Figure Skating Championship and fourth in the 1992 Winter Olympics.
The following year, she did not qualify for the World Championships because of her poor performance in the US Championship.
Finally, in 1994 she won the US Championships, but her position was vacated shortly after.
The USFSA disciplinary panel chose to vacate the title to investigate the attack on Nancy Kerrigan.
She landed eighth in the Winter Olympics and third in Skate America.
Boxing Career
After the USFSA banned her from competitive skating for life, Tonya turned to the box as a professional.
She won the fight against Paula Jones in 2002 at the Fox Network's Celebrity Boxing event.
However, her professional boxing career started in 2003 when she fought against Samantha Browning. The former figure skater lost the fight by a split decision.
She went up against Shannon Birmingham, Alejandra Lopez, and Emily Gosa for her next fights. Harding won all three of the fights by a unanimous decision.
Her last two fights were against Melissa Yanas and Amy Johnson, which she lost via a knockout. Unfortunately, Tonya's boxing career was short-lived as she had Asthma.
Others
Besides her skating and boxing career, she has appeared in several TV shows and movies.
For example, she was featured in truTV Presents World's Dumbest… for setting a new record in a vintage vehicle.
Likewise, Tonya competed in season 26 of Dancing with the Stars with Sasha Farber.
Furthermore, the former athlete competed in Food Network's Worst Cooks in America's fifth edition. Tonya went on to win the competition, and $25,000 prize money was donated to a charity of her choice.
Tonya has appeared and been featured in several documentaries, talk shows, and movies.
Some are 60 Minutes, E! True Hollywood Story, The Oprah Winfrey Show, Nancy & Tonya, I, Tonya, Inside Edition, The Ellen DeGeneres Show, Good Morning America, etc.
I, Tonya
In 2017, when the movie 'I Tonya' was released, inspired by Tonya Harding's life, it caught the world's attention.
Some of the scenes in the movie were actual events that occurred in Tonya's life.
The scenes include Tonya's mother wearing a wire to trap her daughter, and another includes LaVona hitting Harding with a hairbrush, an event supported by Tonya's friend and herself.
It also includes Harding's memorable tripel Axel and some other facts. It was so good that Robbie got an Oscar nomination for Best Actress in 2018.
When one of the sources released the list of Margot Robbie's top movies on 16 February 2023, I, Tonya, made it to the top for Robbie's role.
The Nancy Kerrigan Incident
In 1994, just a day before the U.S. Figure Skating Championship, Harding's opponent skater Nancy Kerrigan was struck in the knee by a baton. The attacker was later identified as Shane Stant.
Stant surrendered himself to the FBI and confessed that he and his uncle were hired to ensure Kerrigan could not compete at the Nationals and Olympics.
Besides that, Stant said he was hired by Harding's ex-husband Jeff Gillooly and her one-time bodyguard, Shawn Eckardt.
Due to the incident, Nancy withdrew from the competition, and Tonya won the Championship. Nevertheless, Kerrigan's knee wasn't broken but bruised.
As a result, she recovered quickly in time for the Winter Olympics, where she landed in second position. Nancy's attack and the case received worldwide attention, and many favored Kerrigan.
Villian Of The Ring
Tonya had reportedly signed a $9.5 million endorsement contract before the 1994 Winter Olympics. On the other hand, rumors started spreading about Harding being the co-conspirator behind the attack.
The media and the public portrayed her as a villain who conspired against Kerrigan to win the title.
Although she never admitted that she had anything to do with the attack, she pleaded guilty to conspiracy to hinder prosecution.
Because of her conviction, she faced three years of probation and a fine of $160,000 in total.
On top of that, Harding was stripped of her 1994 US Championship title, and the USFSA banned her for life.
Ex-Husbands, Spouse & Kids
Jeff Gillooly (1990 – 1993)
The former figure skater married three times. Her first husband was Jeff Gillooly, who she married when she was 19.
They dated and knew each other way before their marriage. Neither of Tonya's parents was fascinated by her relationship with Jeff, and it wasn't any less than a nightmare.
Gillooly was violent with Harding and often abused her physically. As a result, Harding filed for divorce and a restraining order after just 15 months into the marriage.
However, the two reconciled, but Tonya filed for divorce and sought a restraining order again in August 1992. Nevertheless, they reconciled.
A few months later, police officials responded to a gunshot incident in the parking lot of Harding's apartment. The pair were in a pickup truck and insisted that the gun's fire was accidental.
Their rocky and toxic marriage ended when they finalized their divorce in 1993.
But the two were still together. Nonetheless, they separated for good after the Kerrigan incident.
Tonya alleged that Jeff and his two friends raped her at gunpoint on the back of the truck between the Nationals and Olympics after the attack.
Moreover, she revealed that the perpetrators threatened her and said,
"They told me, 'This is what you are going to say. This is what you are going to do, and if you don't, you will not be here anymore."
However, Jeff has disputed this incident and hasn't admitted to gang-raping her.
Michael Smith & Joseph Price
After separating from Gillooly, Harding married a Portland machinist, Michael Smith, in 1995, who was marrying for the fourth time.
Although the start of their relationship seemed mellow, they divorced in 1996. She then married her now-husband, Joesph Price, in 2010, and the couple has been together for over a decade.
On February 19, 2011, they welcomed her first and only child, Gordon Price, into the world. Tonya named her son after her father, Albert Gordon Harding.
Net Worth, Salary, & Income
Tonya Harding's net worth is estimated at $150k as of 2023.
Due to the quick downhill of her skating and boxing career, the former skater does not have considerable wealth.
Tonya was on Dancing with the Stars celeb edition, where they reportedly paid $125,000 just for signing.
The former DWTS contestant has often been featured in several TV shows and documentaries. She also earned a few good bucks for her role in the movie I, Tonya.
Besides that, Harding is a full-time mother focused on raising her son.
Social Media Presence
The former figure skater does not have a substantial social media presence. She is active only on Instagram and has 50.9k followers.
Harding seems quite joyful in most of her photos.
View this post on Instagram
Tonya does not share her son or anything about his life on her social media.
Besides that, the former boxer loves to show her love for her dogs and snow through her Instagram.
Popularity Graph
Tonya Harding is a former ice skater, boxer, and TV personality. She was successful in her career but lost it all after an incident with Nancy Kerrigan.
The popularity graph shows the wavelength from the last twelve months.
Frequently Asked Questions (FAQS)
Did Nancy Kerrigan ever skate again? What is Tonya Harding doing now?
Yes, Kerrigan skated again after the attack. Shortly after the incident, she competed in the 1994 Winter Olympics and finished second. And her competitor, Tonya Harding, finished eighth in the 1994 Winter Olympics. Tony Harding lives a happy life with her family in Vancouver. She also revealed that she still skates.
Did Margot Robbie do any of the skatings in I, Tonya?
Yes, Margot Robbie did some skating in I, Tonya. However, she also had two professional skaters, Anna Malkova, and Heidi Munger, as stunt doubles in the movie.
How did Tonya Harding feel about the movie I, Tonya?
Since the movie was made from Tonya's viewpoint, she felt optimistic about it. Harding listed it as her biopic on her Instagram.
What is Tonya Harding's fight record?
Tonya Harding fought professionally from 2003-2004 with a record of 3 wins, 3 losses, and 0 draws.
What happened to Tonya Harding half brother Davison?
Tonya Harding's abuser, Davison, died in an unsolved vehicular hit-and-run accident in 1988. He was arrested for a short time in prison, and Tonya's parents never supported her when she accused him of molesting.