The American mixed martial artist Tracy Cortez often makes news headlines because of her affairs, aside from her professional rivalries. Recently, the internet went wild after she appeared in a picture with her supposed boyfriend, Paulo Costa, which he posted on his Twitter handle.
To stir up the MMA fans, Paulo posted another image on Saturday, which was even more provocative. Although the image does not reveal her face, fans speculated it was Tracy Cortez.
Tracy Cortez was in a highly publicized relationship with American MMA fighter Brian Ortega for almost two years. The two had already engaged to each other, but they split up for undisclosed reasons at the beginning of this year.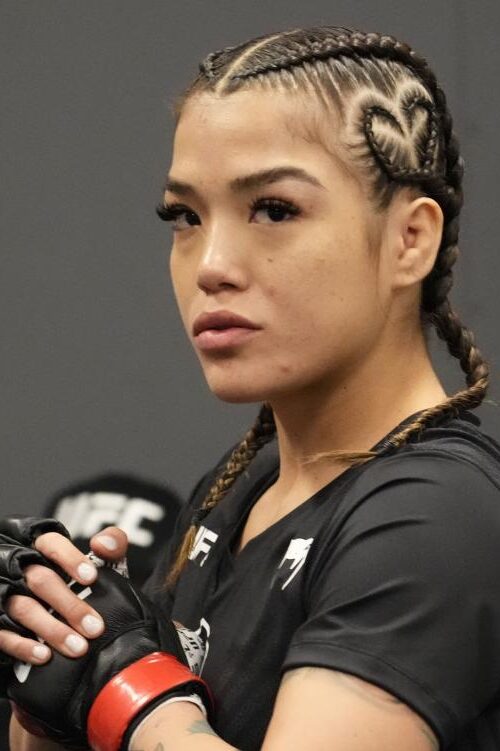 Born and raised in Phoenix, Arizona, Tracy began training in martial arts at fourteen. Her oldest brother, Jose, wanted to be a UFC fighter, and his knowledge of the game aroused Tracy's interest later.
Her first MMA match viewing experience was in 2008 when Jose challenged the UFC veteran Drew Fickett which he won by split decision. However, Jose's career ended abruptly, as he died from cancer in 2011.
Tracy Cortez has been fighting in professional tournaments since 2017. As of March 2023, she ranks 14th in the UFC Women's flyweight rankings.
Is Tracy Cortez Dating Paulo Costa?
On July 1, 2023, UFC fans went wild after the Brazilian MMA fighter Paulo Costa posted a picture with Brian Ortega's ex-girlfriend Tracy Cortez. Soon, they flooded the internet with memes about the trio until they reached Brian.
Brian then tweeted, "Everyone out here talking bout I fumbled."
In addition, he wrote, "Y'all must not know the rules of the game. When you drop the ball on accident, that's a fumble, but when you throw it away on purpose. That's called a complete pass. Top G s**t!"
Tracy, too, could not hold back and gave a fitting reply to her ex-boyfriend, saying, "Pew-pew shots fired!!!! Lolol Let me just say that to this day, I've yet to say anything negative about you or bash your name! Don't start throwing shade now. I'm blessed #MoveWithLove."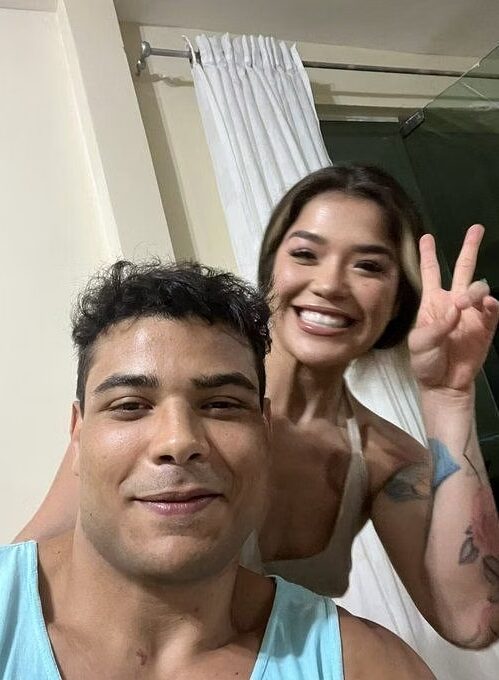 Paulo Costa, who was enjoying everything until now, posted a clip with his actual girlfriend, Tamara Alves, on his Instagram handle. The Middleweight fighter, known for mischievous social media posts, did it for fun.
Paulo and Tamara have been in a relationship for nearly a decade now. The two began dating after they met at a gym in 2013.
As for Tracy Cortez, she is focusing now on her career and is looking forward to facing Jasmine Jasudavicius on September 16 in Las Vegas this year.
Relationship With Brian Ortega
Tracy Cortez began dating Brian Ortega around 2020, and they let everyone know about it since the beginning. During that time, the two appeared in many promotional videos and often visited their training facilities together.
Likewise, Brian and Cortez worked fine as part of each other's support systems during their fight. Everything was fine as fans began suspecting they were engaged even before they made it official.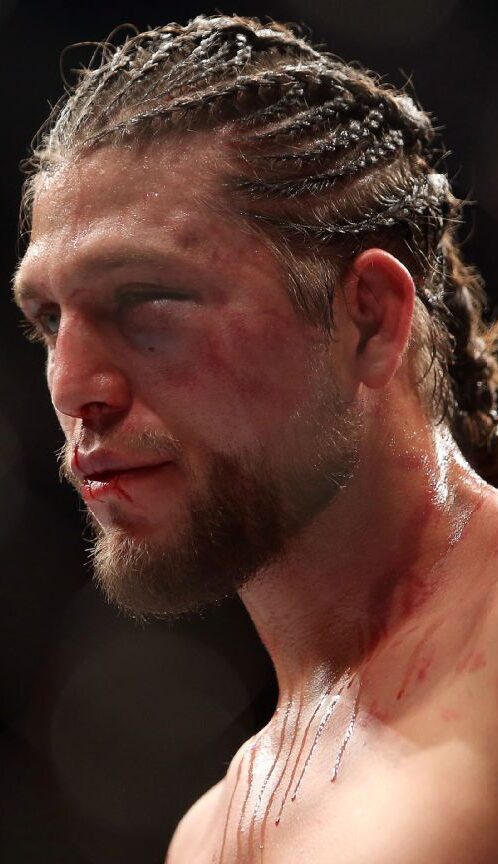 Later Tracy confirmed the engagement rumor after she replied, "I Said Yes," to UFC commentator Laura Sanko's comment on a photo where Brian and Tracy posed together, with her wearing a ring.
She even changed her Instagram profile name from Tracy R. Cortez to Tracy R. Ortega.
However, in January 2023, fans confirmed that they had broken up after both of them removed their pictures from each other social media handles.