With the soaring popularity of Travis Kelce, fans are curious to know about his personal life, particularly his kids. However, Kelce doesn't have any children but has a close relationship with his nieces and considers them his own children.
Travis' brother, Jason Kelce, who is also an NFL player, is married to Kylie McDevitt and has three daughters with her.
Travis looks a lot like his brother, so people often get confused about the kids.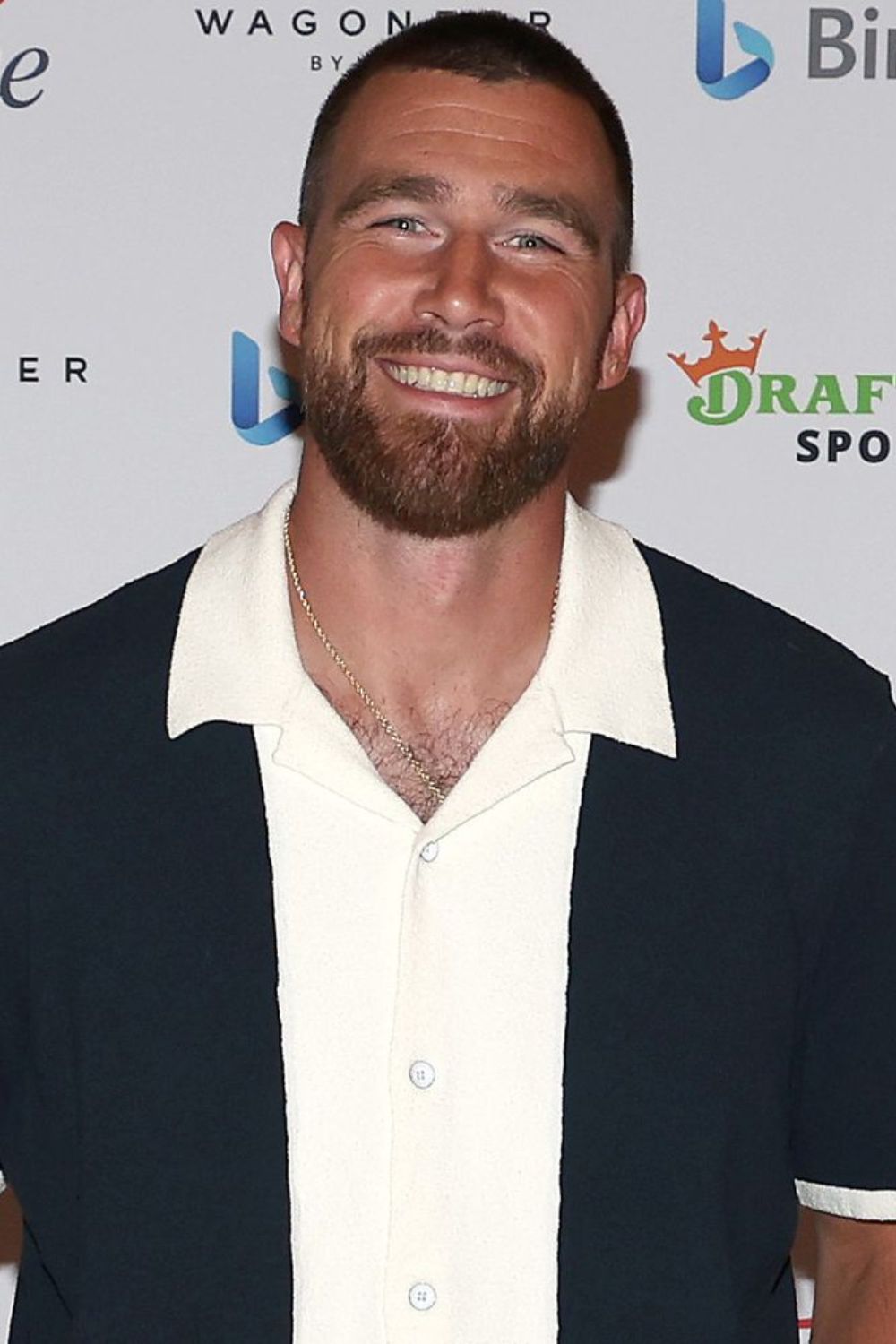 Travis Michael Kelce, born on October 5th, 1989, in Westlake, is an American football player who plays as a tight end.
Kelce is currently playing for the Kansas City Chiefs football team of the National Football League (NFL). He was selected by the Chiefs in the 2013 NFL Draft in the third round.
Kelce played a vital role in the team's victory against the San Francisco 49ers in Super Bowl LIV.
Does Travis Kelce Have Kids?
Travis Kelce has been unlucky in terms of love or marriage. None of the women he had dated before had a child with him.
Even though he does not have the experience of being a father, he certainly knows how to be a great uncle to his brother's kids, Wyatt Elizabeth, Elliotte Ray Kelce, and Bennett Llewellyn Kelce.
As Kelce and his brother seem similar, most people confuse him as the kids' father.
Travis Kelce Is A Wonderful Uncle
Travis Kelce's brother Jason and his wife, Kylie, are the parents of Elliotte and Wyatt. On February 25, 2023, they welcomed their third child named Bennett Llewellyn Kelce.
"He is like the absolute best uncle you can imagine," Kylie McDevitt said.
During interviews, Travis said that Jason's parenting skills are very good, and Jason also revealed that Travis is an "incredible" uncle.
"I'll tell you what, my daughters might love him more than they love me. Their eyes light up every time they see Uncle Trav." Jason said.
The nieces and uncle have a great bond. No matter what is asked of Wyatt and Elliotte, Travis does it without hesitation.
Moreover, Kelce posts videos and photos of their niece on social media.
Travis Kelce's Previous Relationships
Travis appeared on a reality dating show in 2016, where he chose Maya Benberry from Kentucky. The athlete, before the finale of the show aired, confirmed that they started dating.
"Now we just date in real life," she explained after the finale. "To me and him, it feels like a fresh start."
However, the couple did not last long and split by the end of 2016. The pair's entire relationship was about eight months long.
After that, in 2017, Travis began dating Kayla Nicole. The couple first went public in May 2017. After dating for 5 years, the pair split up in May 2022.
Since his breakup, Travis' name has been associated with several women, fueling speculation about his romantic life.
In the fall of 2022, several sources claimed that Travis and American TV personality Zuri Hall were dating. However, there was never any actual confirmation of a relationship.
There is also an ongoing rumor about Travis dating rapper Megan Thee Stallion. The rumor started after the two allegedly arrived for the Country Music Awards together in Kelce's private jet.