The Boston Red Sox's first baseman Triston Casas has a younger brother Gavin Casas. Gavin is a college baseball player at the University of South Carolina & looks forward to entering the MLB.
The Casas brothers don't come from an athletic background but their family's support & admiration for their career in sports is unprecedented.
Born on January 15, 2000, in Pembroke Pines, Florida, Triston is committed to the Red Sox ever since they picked him in the 2018 MLB draft.
But it took a four-year-long journey in the minor league before he got his MLB debut on September 4, 2022, against the Texas Rangers.
In his debut game, Triston Casas made his first career hit, a single off of John King. And after two days, on September 6, he hit a home run off of J. T. Chargois (of Tampa Bay Rays).
From an 18-year-old rookie to one of the top prospects of the Boston Red Sox, Casas continues to impress with his mighty left-handed swing & solid defensive skills.
Casas provides stability at first base with his excellent glove work and a strong arm, that makes him an all-rounder asset to the team.
He climbed the Red Sox ranks, playing for minor league teams: the Gulf Coast League Red Sox, Lowell Spinners, and Greenville Drive.
Currently, on a one-year $732K contract, Casas hopes to make it to the team's top-earnings rosters.
The three highest-paid for the 2023 MLB season in the Red Sox are Rafael Devers ($17.5 million), Kenley Jansen ($16 million) & Masataka Yoshida ($15 million).
Triston Casas Brother: Gavin Casas
Gavin Casas is the younger half-brother of the MLB player Triston Casas. They have an age gap of one year, two months & 22 days.
Born on April 6, 2001, Gavin Steele Casas is the son of Jose Casas and Ursulina Schwartz (Triston's stepmom).
The younger Casas went to American Heritage High School in Florida. There he played baseball scoring 13 doubles and four home runs as a junior in 2019.
In the COVID-19-shortened 2020 season (senior year at high school), he made five doubles, three home runs, and eight RBI with a .500 batting average.
He was good at first base and was ranked fifth in the country by Perfect Game in 2020.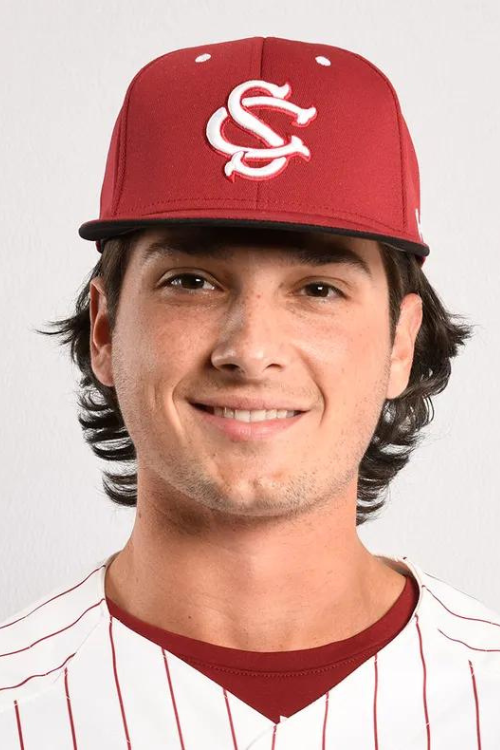 In 2021, Gavin enrolled at Vanderbilt University, where he played for two years (the 2021 & the 2022 season).
He had a batting average of 0.279 with a home run, four doubles & 15 RBI from 32 games.
Then, he transferred to the University of South Carolina in 2023 where he plays as the first baseman.
As a junior transfer, the 6 feet 4 inches (1.93 m) tall player scored 19 home runs, 56 RBIs & 10 doubles with a batting average of 0.259.
He received the Golden Spikes Award Midseason Watch List in 2023.
Gavin is active on social media platforms like Instagram & Twitter, where he often shares posts about his games & family.
Lost Mother At Nine- More On Triston's Family
Triston Casas, a Pembroke Pines, Florida native, was born to Jose Casas & late Christine Cronemeyer Casas, who married on April 9, 1998.
His father comes from Cuban roots. His grandfather Luis Manuel Casas emigrated to the USA from Cuba in the 1960s. As for his mother, she hailed from the Bronx, New York.
Tristan's mom died at 38 on July 4, 2009- at that time, he was only nine years old.
His father then married Ursulina Schwartz (the MLB star's stepmom) who raised him & supported him throughout his career.
Moreover, his aunt Maggie & grandmother Magaly also played a significant role in his upbringing that made him an MLB player.
Tristan's father Jose is the president of C & A Trucking, Inc. (1990- present), according to his LinkedIn profile.
He attended Monsignor Edward Pace High School & then went to Florida International University, earning a degree in business and finance.