Rafael Devers is a Dominican professional baseball player who plays for the Major League Baseball team, Boston Red Sox. Devers made his MLB debut with the Sox in 2017 and has been playing consistently for them ever since.
His first professional league appearance was for the Dominican Summer League Red Sox, an affiliate club of the Boston Red Sox, back in 2014.
Now considered one of the best left-handed hitters internationally, Rafael spent several years improving his baseball skills in the minor leagues before the Red Sox deemed him worthy of representing them.
On March 22, 2022, Devers signed a one-year $11.2 million contract with the Boston Red Sox.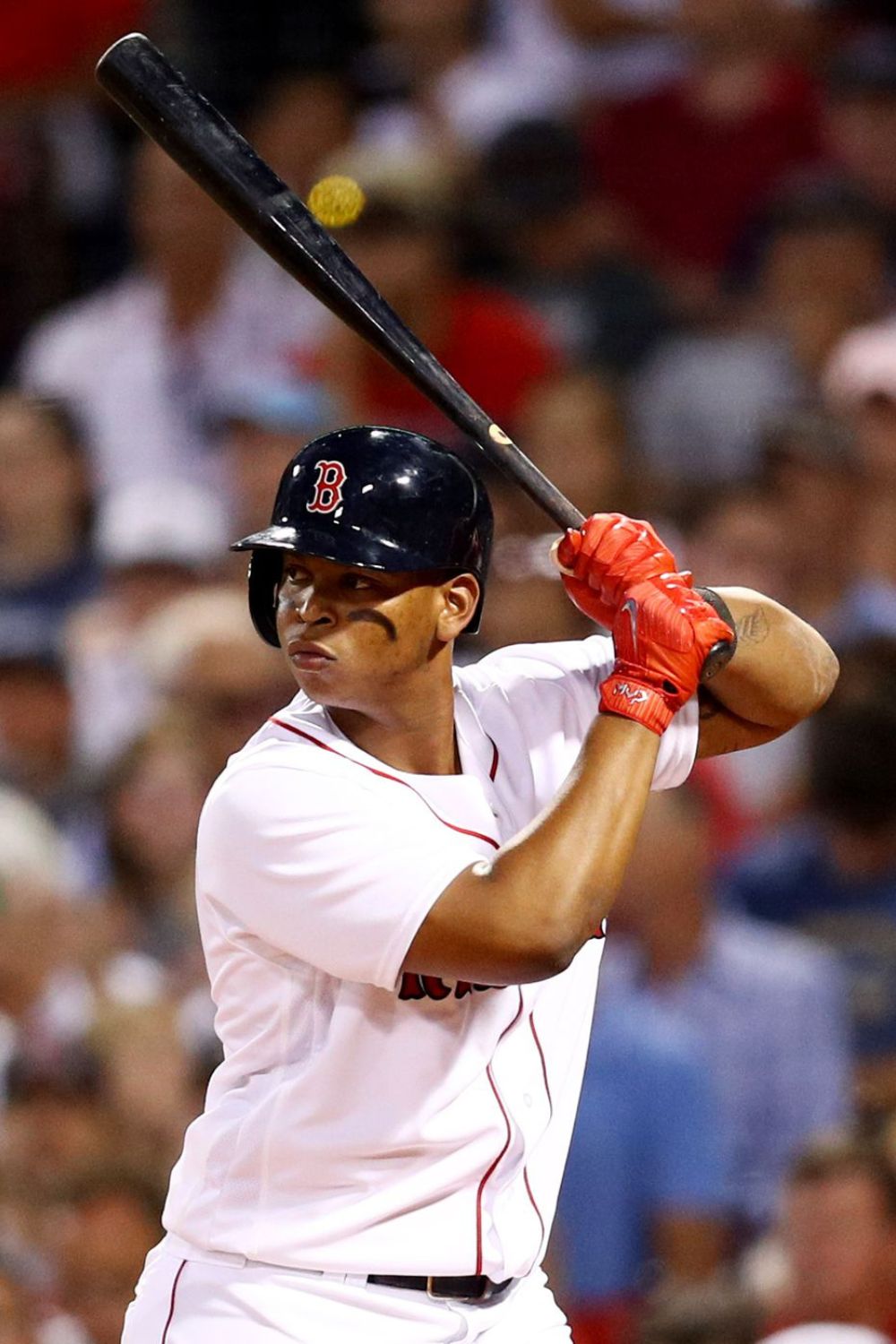 Devers might be one of the few Major Leaguers who have already achieved several accolades and honors at a very young age.
The Dominican power hitter was twenty-two when he became the World Series champion.
There are not just a few but several reasons why Rafael is the Sox's fan favorite.
This article will discuss everything about Devers' life, career, net worth, and other exciting stuff, including how he got his nickname "Carita."
However, before we begin in detail, here are some quick facts about Rafael Devers.
Rafael Devers | Quick Facts
Full Name
Rafael Devers Calcano
Known as
Rafael Devers
Birth Date
October 24, 1996
Birth Place
Sanchez, Dominican Republic
Nick Name
Carita
Religion
Christianity
Nationality
Dominican
Ethnicity
Not available
Education
Not available
Zodiac sign
Scorpio
Father's Name
Rafael Devers Sr.
Mother's Name
Lucrecia Garcia Devers
Siblings
Nine (two brothers and seven sisters)
Age

26

Years Old
Height
1.83 m/6 feet/183 cm
Weight
109 kg (240 lbs.)
MLB debut
July 25, 2017
Hair Color
Black
Eye Color
Black
Playstyle
Bats: Left, Throws: Right
Build
Athlete
Marital Status
Unmarried
Girlfriend's Name
Not available
Kids
One (Rachelese)
Position
Third Baseman
Profession
Baseball Player
Net Worth
$1-$5 Million
Salary
$11.2 Million
Currently Plays for
Boston Red Sox
League
Major League Baseball (MLB)
Active Since
2017
Social Media
Instagram
Merch
Signed White Boston Red Sox Shirt, Signed All-Star Games Baseball
Last Update

March 2023
Rafael Devers | Early Life, Family & Education
Rafael Devers Calcano, commonly known as Rafael Devers, was born on October 24, 1996, in Sanchez, Dominican Republic.
He is one of the three sons of his parents, Rafael Devers Sr. and Lucrecia Garcia.
Besides, he has seven sisters. As a result, Devers had a lot of playmates in his family while growing up.
Devers' interest in baseball games developed at a very young age. His father, Rafael Sr., often played games at a local level and used to take his children with him on a scooter.
As young Rafael was the fondest one, he was the one to go there the most.
Although Rafael seemed younger than his actual age at that time, he had already acquired a great set of skills, so the proficient local players always included him in their teams when he wanted to play.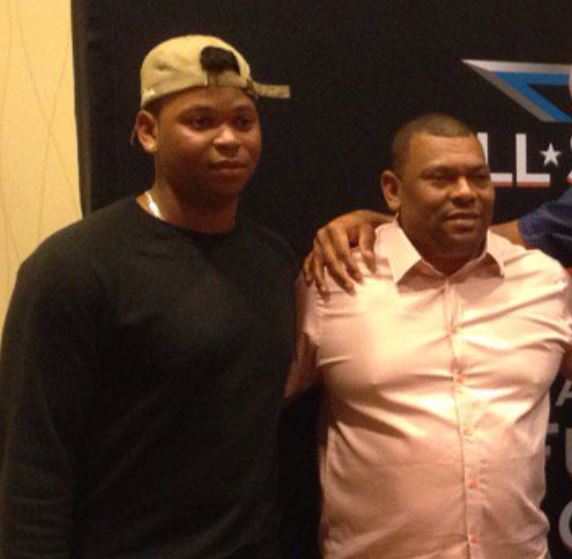 His friends used to call him "Carita" for a reason. He was a cheerful little boy who always kept smiling and remained happy as a child.
Over time, his nickname "Carita," which means babyface, became much more popular, even in the United States later.
In addition to baseball games, Rafael was fond of horse riding. His family owned some horses at that time.
So, on holidays, he often visited baseball games riding his horse.
Furthermore, about his academic side, there is no reliable information about where he did his schooling. However, it is a known fact that Rafael never attended college.
At just 16, Rafael signed a contract with the Boston Red Sox and decided to dedicate himself wholly to professional baseball.
Similarly, his cousin, Jose Devers, also plays in the Major Baseball League for the Miami Marlins.
Rafael Devers | Baseball Career
Minor Leagues Career
Soon after signing with the Red Sox in 2013, Rafael Devers was associated with the Dominican affiliate club of the Red Sox. He debuted in the DSL for the DSL Red Sox on May 31, 2014.
Devers's performance was at its best from the very start. At the end of his rookie season, Devers had an on-base plus slugging (OPS) statistic of .983, which was extremely rare in the DSL.
Consequently, he won numerous accolades for his performance, and Rafael jumped from No. 13 to No.5 in MLB's ranking for top prospects in the 2015 season.
However, Devers started his career with the Low-Class A team, Greenville Drive, in 2015 after coming to the USA.
By the end of the 2016 season, Rafael was already promoted to the High-Class A Salem Red Sox and was the Red Sox's one of top 2 prospects.
Although he started his 2017 season with the Portland Sea Dogs, the Boston Red Sox included him in the team roster to play in the Major Baseball League in 2017 season.
MLB Career
While the Dominican third baseman was playing for the Pawtucket Red Sox in the Triple-A League, the top-tier Red Sox finally made way for him to the MLB by releasing Pablo Sandoval on July 19, 2017.
He debuted in the MLB on July 25, 2017, for the Boston Red Sox, a day after his promotion.
Rafael made many records in his rookie season, including being the youngest Red Sox player to hit a home run since Tony Conigliaro in 1965.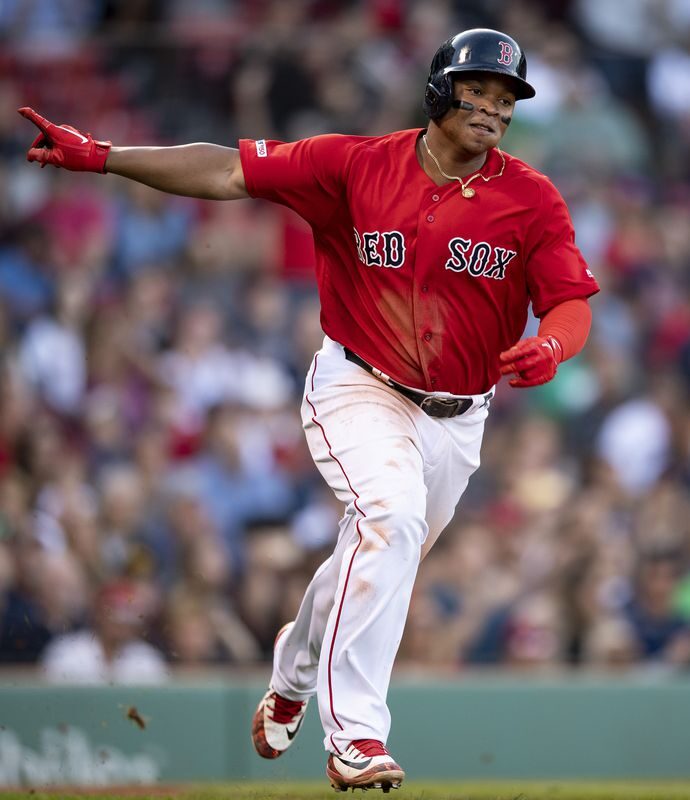 Furthermore, Rafael had his all-time best performance in the 2019 season. He appeared in 156 matches for the Sox, in which he averaged .311 at-bats, 32 home runs, and 115 RBIs.
As a result, Devers was voted among the top 12 for the AL MVP in 2019.
He is still with the Red Sox. Although the player had some bad experiences with injuries recently, he is doing very well for the Red Sox this season too.
In fact, the 2022 season might be his best since 2019.
Read about John Schreiber from Michigan, another Boston Red Sox player who has been playing for them as a baseball pitcher since 2021 and is performing remarkably well in the ongoing 2022 season!
Career Awards & Accolades
Some of his awards and achievements are:
Silver Slugger Award (2021)
World Series champion (2018)
All-MLB Second Team (2018)
MLB All-Star (2021, 2022)
Red Sox Team MVP (2021)
Red Sox Minor League Defensive Player of the Month (April 2016)
Rafael Devers | Net Worth, Contract & Salary
According to the sources, Rafael Devers has a net worth somewhere between $1 million and $5 million.
However, some have estimated that it might be more than $5 million based on his career earnings.
Rafael has already earned nearly $20 million in his MLB career.
Initially signing a contract with the Boston Red Sox in 2013, Rafael received a whopping sum of $1.5 million as a signing bonus.
Rafael Devers is one of the highest-paid players of the Red Sox in the MLB, with a base salary of $11.2 million. He had signed a new one-year contract worth $11.2 million with the Boston Red Sox on March 23, 2022.
Even though his primary source of earnings is the league games, Rafael has made a lot of money through his endorsement deals with companies such as Hugo Boss, ISlide, Wilson, etc.
Age & External Features
As of 2023, Rafael Devers is 26 years old.
About his physical stats, Rafael stands 1.83 meters (6 feet) tall and weighs around 240 lbs.
Kyle Higashioka is an American-born baseball catcher currently playing for the New York Yankees of the MLB. Although he is an American citizen, Kyle's story about how he got interested in knowing about his Japanese roots is fascinating. Read more here!
Rafael Devers | Relationship & Daughter
Rafael Devers has been in a relationship with a girl for a long time.
However, there are no details regarding her identity, and the player has avoided bringing up his personal life in the media.
According to sources, his girlfriend is a Dominican citizen, just like Rafael.
Devers frequently visits his friends and family in the Dominican Republic during off-season vacations and often spends time with her as well.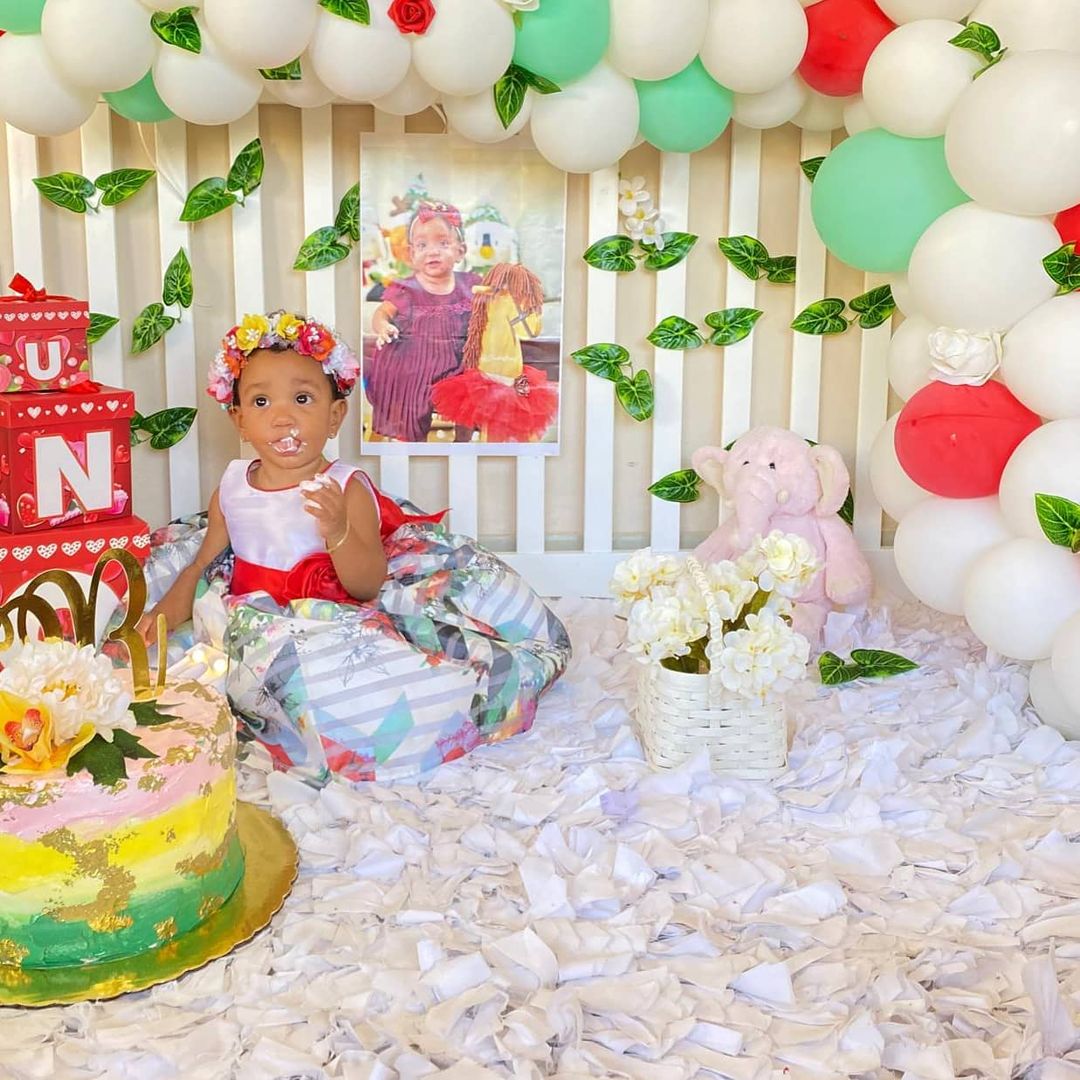 In early 2020, Rafael hurriedly left the Red Sox camp for the Dominican Republic without pre-plans, leaving many Red Sox fans in awe.
Soon after, the news of his daughter's birth spread all over the Internet.
Various news outlets confirmed that his girlfriend gave birth to their daughter, Rachelese, on February 10, 2020.
When he returned to the USA after many days of celebration, he admitted that his daughter's arrival for him was more important than anything in the world.
When he heard his girlfriend was in the hospital, he wanted to be with her as soon as possible to witness the birth of his child.
Social Media Presence
If you are interested in knowing Rafael Devers more closely, you can check out his posts on his social media handle.
View this post on Instagram
He is active on Instagram with the username @rafael.devers and has nearly 200k followers.
Frequently Asked Questions
What jersey number does Rafael Devers wear?
Rafael Devers wears jersey number 11 for the MLB team, Boston Red Sox.
What are Rafael Devers' overall statistics like?
Overviewing his six-year MLB career, Rafael Devers' overall statistics can be considered very impressive.
With over 640 games played, Devers has a batting average of .283, 127 home runs, and 429 RBIs.
Tim Locastro is an American baseball outfielder for the New York Yankees of the MLB. He has been in the major league games since 2017. Know about him here!