NFL star Tutu Atwell parents are Chatarius Atwell Sr. and La'Kia Firsher. Atwell inherited both his father's name and athletic prowess.
Interestingly, both father and son have a shared passion for football. Atwell Sr. played as a wide receiver at the University of Minnesota from 1994 to 1997.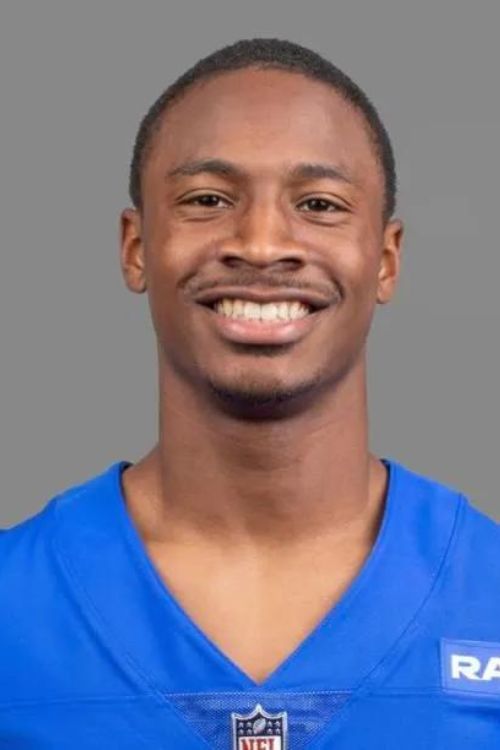 Chatarius "Tutu" Atwell is a professional American football player who plays as a wide receiver for the Los Angeles Rams of the NFL.
Hailing from Miami, Florida, Atwell attended Miami Northwestern Senior High School. There, he excelled as a four-year starting quarterback and earned the prestigious title of Miami-Dade County Player of the Year during his senior year.
During his college years at the University of Louisville, Atwell earned First-team All-ACC honors in 2019 and Second-team All-ACC in 2020.
Atwell was drafted by the Rams in the second round of the 2021 NFL Draft as the 57th overall pick.
The NFL star has carved an impressive career path highlighted by his team, LA Ram's recent Super Bowl LVI victory.
Tutu Atwell Parents: Father Chatarius Atwell And Mother La'Kia Firsher
Tutu Atwell was born on October 7, 1999, in Miami, Florida, to his parents, Chatarius "Tutu" Atwell Sr. and mother La'Kia Firsher.
Father Tutu Sr. gave his son, Chatarius Atwell Jr., the nickname "Tutu," a name that had been passed down in their family.
Tutu's parents, La'Kia Firsher and Tutu Sr., broke up shortly after his birth in 1999, but they raised him together in Miami.
La'Kia's current partner is Marcus Fleming, and together they have a son named Da'marcus Fleming. Da'marcus is a college track and field athlete.
Father Tutu Sr. Is A Former Football Player
The NFL star inherited his athletic genes from his father. Tutu Sr. was a wide receiver at the University of Minnesota from 1994 to 1997. He also ranked fourth in career receiving yards and sixth in career touchdowns for the Gophers.
Although Tutu Sr. didn't make it to the NFL due to an Achilles tendon injury, his contributions to college football were noteworthy.
He caught 171 passes for 2,640 yards and led the Big Ten in kickoff returns during his senior year.
Mother La'Kia Firsher
Tutu has a close relationship with his mother, La'Kia Firsher. In a heartwarming gesture, Atwell gifted his mother a new house for Christmas in 2021, expressing gratitude for her sacrifices and love.
He shared, "The sacrifices you made for us will never go unnoticed, we're going into the new year with a lot of blessings. This is just the beginning. I love you, and happy early Merry Christmas."
According to La'Kia's Facebook profile, she studied Criminal Justice at Florida Memorial University and previously worked as a Family Services Counselor at the Florida Department of Children and Families.
It seems like Tutu Atwell has a wonderful family. However, his family has faced challenges as well, notably the passing of his cousin Tyra due to pancreatic cancer in September 2020.
Tyra held a special place in Tutu's mother's heart because Tyra was like her best friend.
Frequently Asked Question
Who are Tutu Atwell parents?
Tutu Atwell parents are Chatarius "Tutu" Atwell and La'Kia Firsher.