Fans are puzzled by whether NFL players Tyler Conklin and Jack Conklin are related or not.
In the sports world, athletes with the same last names frequently come together, sparking fan curiosity.
Nevertheless, to clarify this curiosity, they are not biologically related.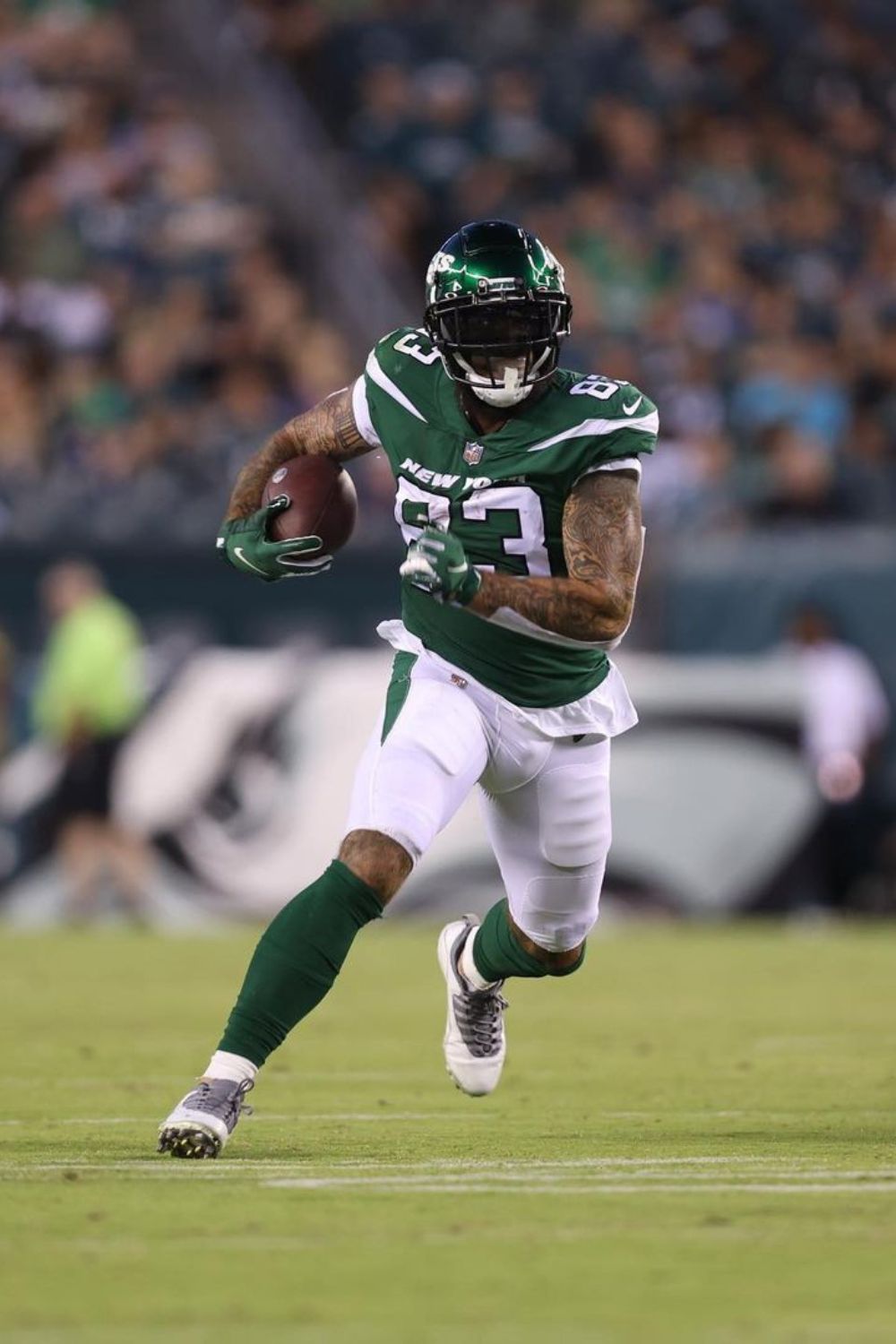 The Michigan-born Tyler Conklin attended L'Anse Creuse High School, where he was a two-sport athlete, playing football and basketball.
After graduating high school, Conklin enrolled at Northwood University before transferring to Central Michigan University.
The Minnesota Vikings then drafted Conklin in the fifth round of the 2018 NFL Draft.
Conklin played four seasons with the Vikings (2018-2021) and subsequently signed with the New York Jets in 2022, with whom he has been playing presently.
Are Tyler Conklin & Jack Conklin Related?
As mentioned earlier, Tyler and Jack Conklin are not related.
The confusion surrounding their relationship is primarily due to the fact that they happen to share the same surname and pursue careers in the same profession.
Family Tree Of Tyler Conklin
Tyler Conklin was born to parents Diana and Terrence Conklin on July 30, 1995.
He grew up with two siblings: a brother named Trevor and a sister named Tori.
Trevor serves in the Navy for the country, and on a personal note, he is married to Caitlyn.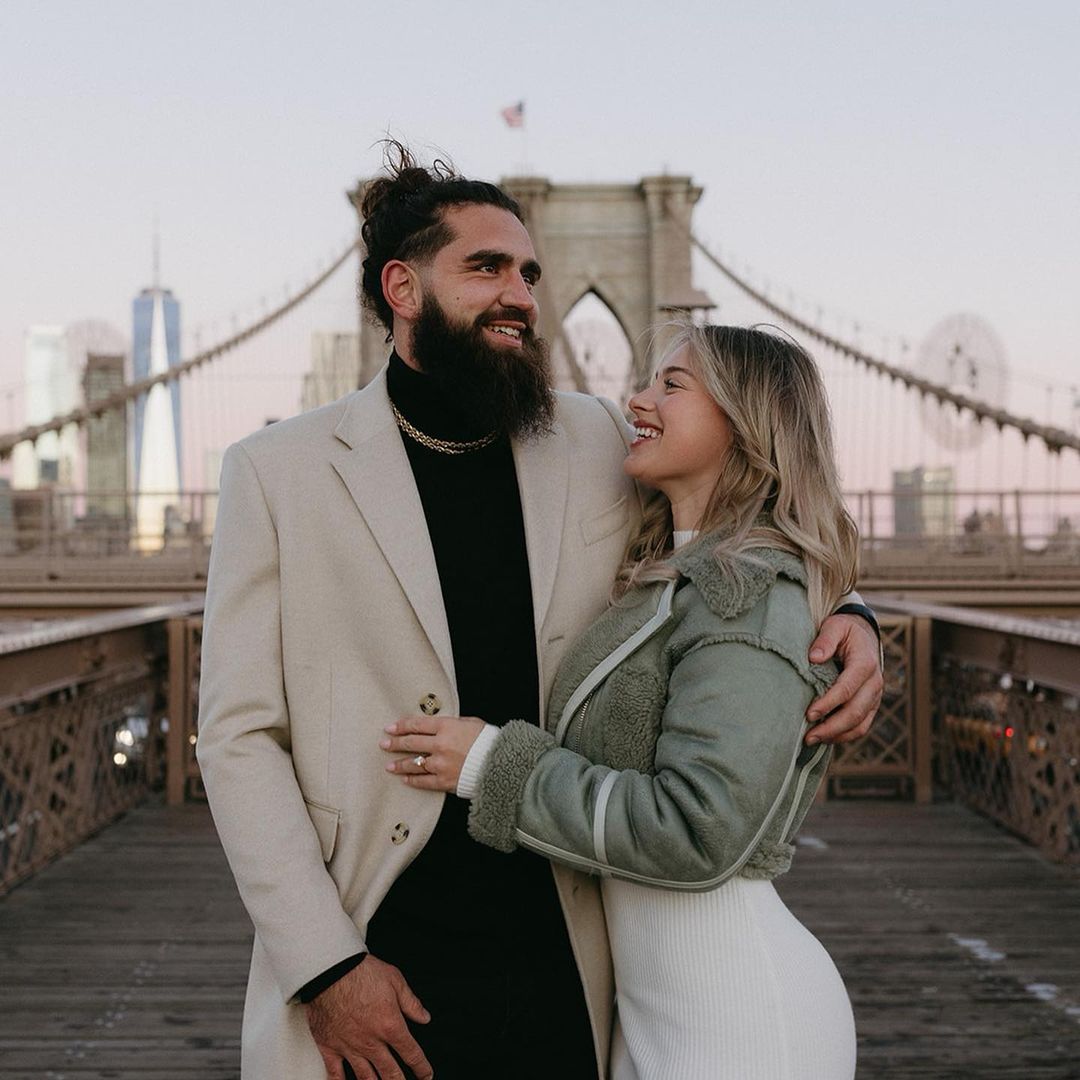 Meanwhile, Tori works as a fitness trainer and yoga instructor at Hatha Style Yoga Flows.
Besides, the Jets tight end tied the knot with his long-term girlfriend, Scottie Falk, in April 2023.
Family Tree Of Jack Conklin
Jack Conklin was born on August 17, 1994, to parents Jennifer and Darren Conklin.
His father, Darren Conklin, was a football coach at Plainwell High School.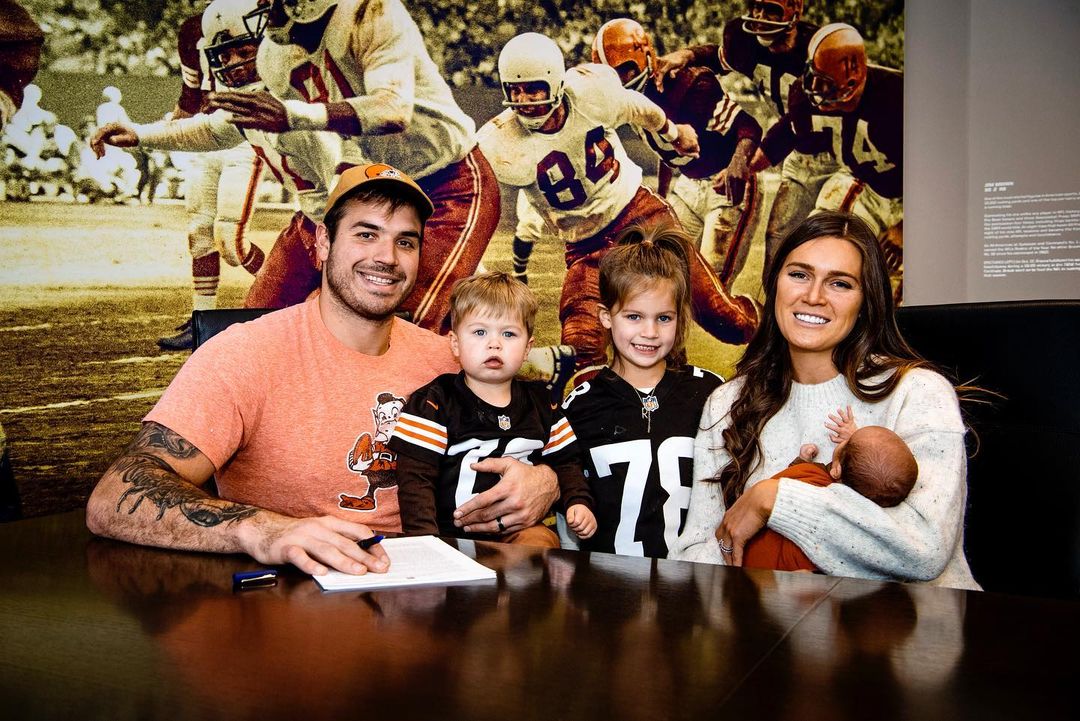 Regarding Jack's personal life, he exchanged wedding vows with Caitlyn.
Caitlyn attended the same university as Jack and was a varsity soccer team member.
Together, they are parents to three children: two sons named Cash and Crew and a daughter named Riley.
Football Career
Jack Conklin studied at Plainwell High School and then joined Michigan State University as a walk-on player.
During his college career, he started in 38 of his 39 career games, with 35 at left tackle and three at right tackle.
After opting to forgo his senior year and declaring for the NFL draft, the Tennessee Titans selected him as the eighth overall pick in the 2016 NFL Draft.
He spent four seasons with the Titans before signing a deal with the Cleveland Browns.
The Michigan native inked a three-year deal worth $42 million with the Browns on March 20, 2020.
Two years later, Jack signed a $60 million contract extension with the team that runs through the 2026 season.