Tyler Hansbrough spent his formative years in Poplar Bluff, Missouri, U.S., alongside his two brothers, the younger Ben and the oldest Greg Hansbrough.
Like Tyler, his younger brother Ben followed in his footsteps and became a prominent basketball player.
Their oldest brother, Greg, is similar to his brothers in many ways, but he was never into basketball.
Instead, he was a marathon runner and participated in many games.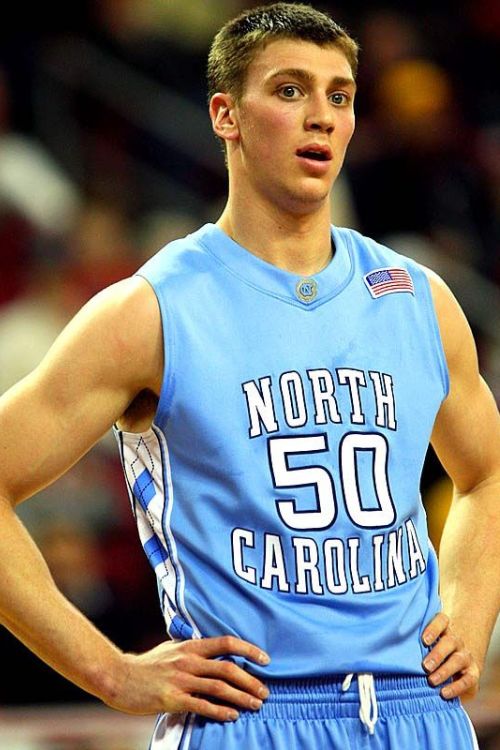 Tyler Hansbrough is a former American professional basketball player. He played in the National Basketball Association (NBA) for seven seasons.
He had a successful college career at the University of North Carolina, where he received ACC Rookie of the Year.
In 2009, he graduated from UNC, where he achieved significant accomplishments, including winning the NCAA championship and receiving several national player of the year awards.
After college, the Indiana Pacers selected Hansbrough as the 13th overall pick in the 2009 NBA draft.
While he was a highly regarded player in college, his NBA career didn't reach the same level of success.
Tyler Hansbrough Brother, Greg & Ben
Tyler Hansbrough grew up in a family that loved basketball. He has two brothers, Greg and Ben, who were also athletes.
Their family bonds are strong, and they share a special connection beyond their love for basketball.
Brother Ben Is A Former Basketball Player
Ben Hansbrough, the younger brother of Tyler, is a former professional basketball player and assistant coach.
Like his brother, Ben started his basketball career at Mississippi State University, where he played exceptionally well for two seasons before transferring to Notre Dame.
After graduation, Ben declared for the 2011 draft, which was considered one of the best draft classes as it included future NBA champions such as Kyrie Irving, Klay Thompson, and Kawhi Leonard.
However, Ben went undrafted on the draft night. Despite not getting selected in the competitive 2011 NBA draft, Ben enjoyed a diverse basketball career, playing for various teams and leagues in the United States and abroad.
His time with the Indiana Pacers, where he played alongside his brother Tyler, was a significant career highlight.
Tyler Hansbrough Brother Greg Hansbrough
Tyler Hansbroug's brother, Greg Hansbrough, is the oldest sibling of the athletic family. Like his athletic brothers, Greg defines himself as an athletic person.
He is an ultramarathon runner who has a passion for trail running. However, Greg didn't have a normal childhood like his two brothers.
When Greg was only seven, he was diagnosed with a brain tumor and was told that he would never be able to walk normally again.
But despite the challenges, he overcame his fear and became the cross-country team captain in high school.
Today, he inspires many people bound in their bodies, as he is an ultra-marathon and trail runner.
In addition, Greg has authored a book called "Enduring Strength: The Story of the Other Hansbrough Brother."