Tyson Bagent was raised in a competitive environment due to his father's involvement in sports.
His father, Travis, is a popular professional arm wrestler, securing an impressive total of 17 world championships throughout his career.
Travis proudly declared himself the ultimate champion in the world of arm wrestling.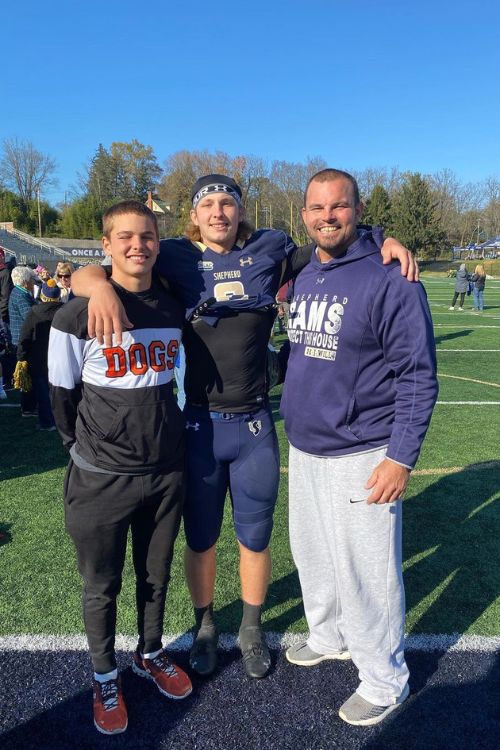 Tyson Bagent is currently the quarterback for the Chicago Bears in the NFL, having previously played collegiate football at Shepherd University.
Bagent's upbringing was in Martinsburg, West Virginia, and he was a student at Martinsburg High School, where he was recognized as the West Virginia Gatorade Player of the Year.
Furthermore, on December 3, 2022, Bagent set a new record for touchdown passes across all NCAA divisions by throwing his 159th touchdown in a 48–13 victory.
Tyson Bagent Parents
Tyson Bagent was born on June 8, 2000, in Martinsburg, West Virginia, to his parents, Travis and Casey Bagent.
He was raised alongside three siblings, brother Ezra and two sisters, Diem and Valyn.
His parents met at the Jefferson County Fair and have been together for 29 years; and married for 19.
Mother, Casey, graduated from Shepherd University in 2002 with a degree in sports marketing.
In 2022, he was presented the 2021 Harlon Hill trophy, where she gave an emotional tribute and stated how proud she was of him.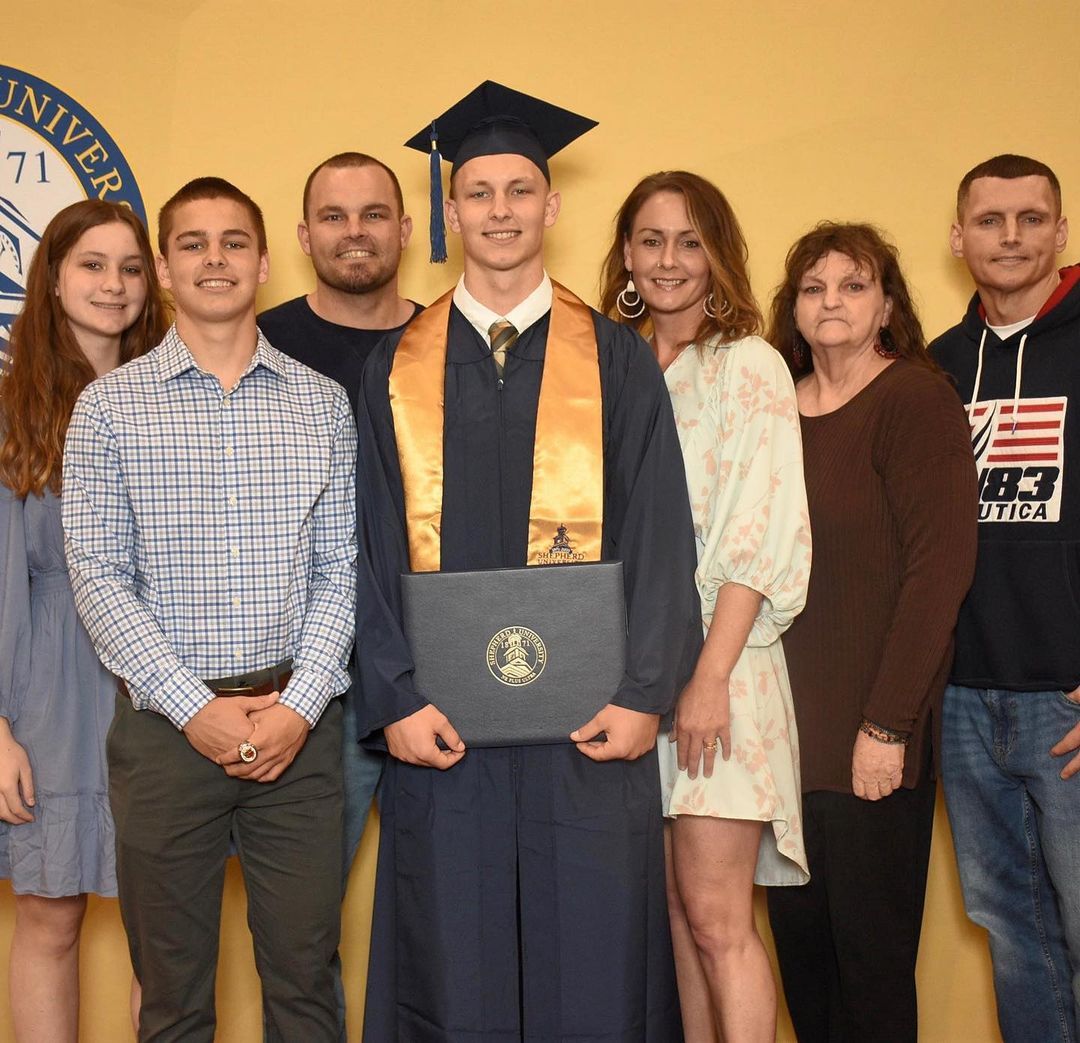 Tyson Bagent was introduced to the world of football at a young age by his father, a world-renowned arm wrestling champion who always envisioned his son as a future quarterback.
Growing up alongside his younger brother Ezra, a senior quarterback at Martinsburg, Tyson's family had deep roots in the sport.
His grandfather, Jerry Boyd, was also an expert in arm wrestling and even established the "Big Arm Bar and Grill" near Shepherd's campus, featuring eight arm-wrestling tables.
At the age of 15, Tyson started working as a barback for his grandfather, sparking his own enthusiasm for the sport.
Jerry Boyd regularly organized three or four tournaments yearly, attracting the world's top arm wrestlers to Shepherdstown, West Virginia, just off I-81.
Father Is A Legendary Arm Wrestler
Travis Bagent estimates that there are roughly 20,000 professional arm wrestlers in North America.
His career has taken him, and occasionally his family, to various corners of the globe, from Moscow and Japan to Istanbul.
Moreover, the arm wrestler has also competed in all 50 states across the United States and throughout Canada.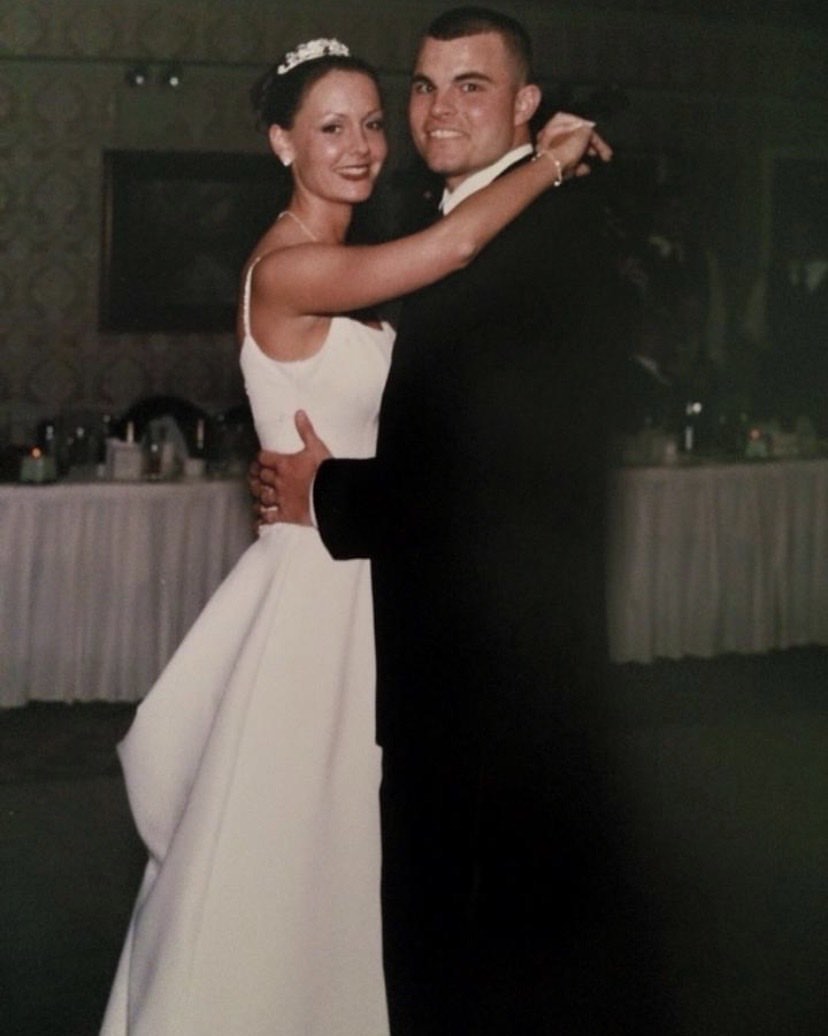 In recent times, Travis has transitioned from competing to promoting arm wrestling, a role that suits his "energetic and outspoken" personality.
While Travis is known for his prowess in trash-talking within the sport, he never pushed his son toward arm wrestling. In fact, he's more content being a supportive football dad.
Tyson owes much of his work ethic to his father, who instilled a strong sense of discipline early on.
Starting as young as 7 years old, Tyson attended multiple daily workout classes due to his father's involvement with CrossFit, making rigorous training a routine from a very young age.