Tyson Bagent and his hair transformation have been a matter of curiosity among fans online. The quarterback changes hairstyles like seasons.
Tyson is popular for his ever-changing hairstyle. In fact, his transformation routine mainly includes cutting his hair short until it grows back.
Let us delve deeper into Tyson's hair journey.
Tyson Jacob Bagent is an American football quarterback for the Chicago Bears of the National Football League (NFL).
The son of arm-wrestling champion Travis Bagent, Tyson is a Martinsburg High School graduate.
Later, he enrolled at Shepherd University in Shepherdstown, West Virginia, to play college football and was named the Third-team Don Hansen All-Regional and Second-team All-PSAC East.
Following the 2023 NFL Combine, Tyson joined the Chicago Bears as an undrafted free agent.
Tyson Bagent Hair Transformation
If you are a follower of Tyson Bagent, you will surely notice how his hairstyle changes like seasons.
When the athlete created an account on Instagram in 2018, he shared pictures of him with normal-length hair. The following year, in June, Tyson styled it with a buzz cut.
On his 20th birthday in June 2020, Bagent shared a picture in which he was seen completely bald.
The caption read, "Chapter 20…. If I told y'all what I plan to do in these next 20 years, you'd call me crazy!! #shhhhhhh."
The quarterback really gives a mysterious aura when he chops his hair and shares pictures with bizarre captions.
The whole of 2021 went by with the athlete having long, shiny golden hair.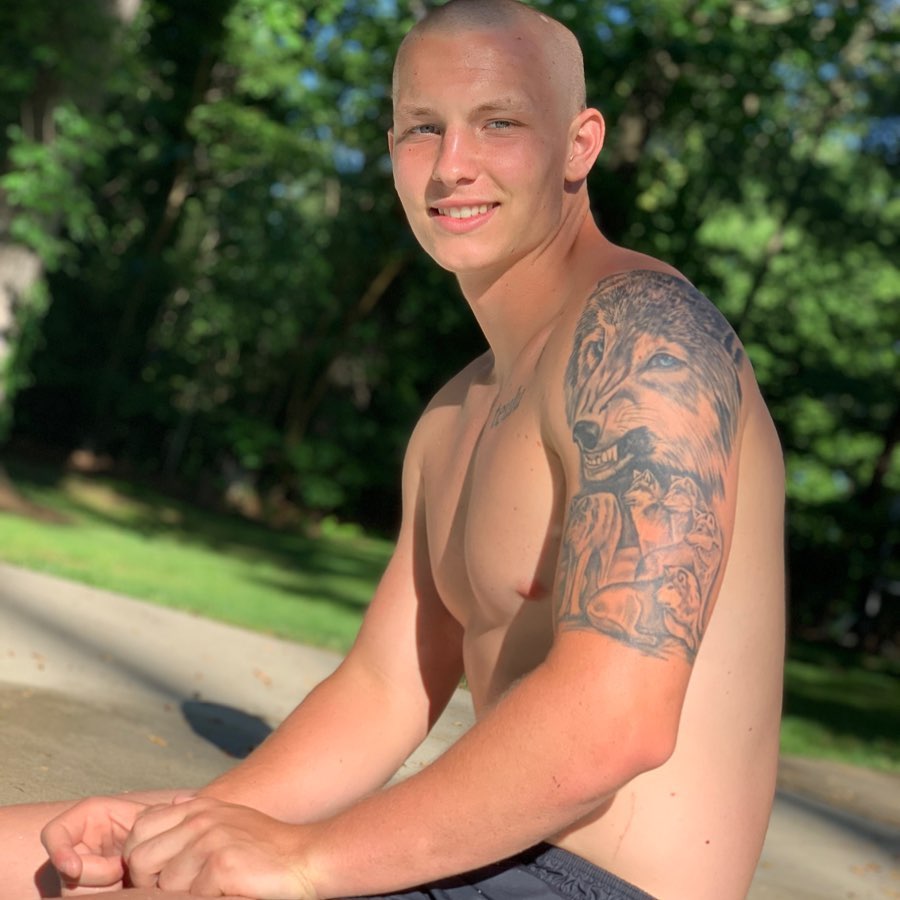 During his graduation in May 2022, he had a medium-length haircut and looked sleek with his neatly maintained look.
No matter what hairstyle Tyson had, he always managed to pull off any look. What makes fans feel strange is how Tyson suddenly shortens his long golden hair.
What People Say About Tyson's Hair?
Fans compare Tyson with Kip Pardue, an actor who played Ronnie Bass, aka Sunshine, in the movie Remember the Titans.
At present, he is flaunting his long hair. Moreover, Bears rookie WR Tyler Scott said how cool Tyson looks. He praised Tyson's full-sleeve tattoo and hair.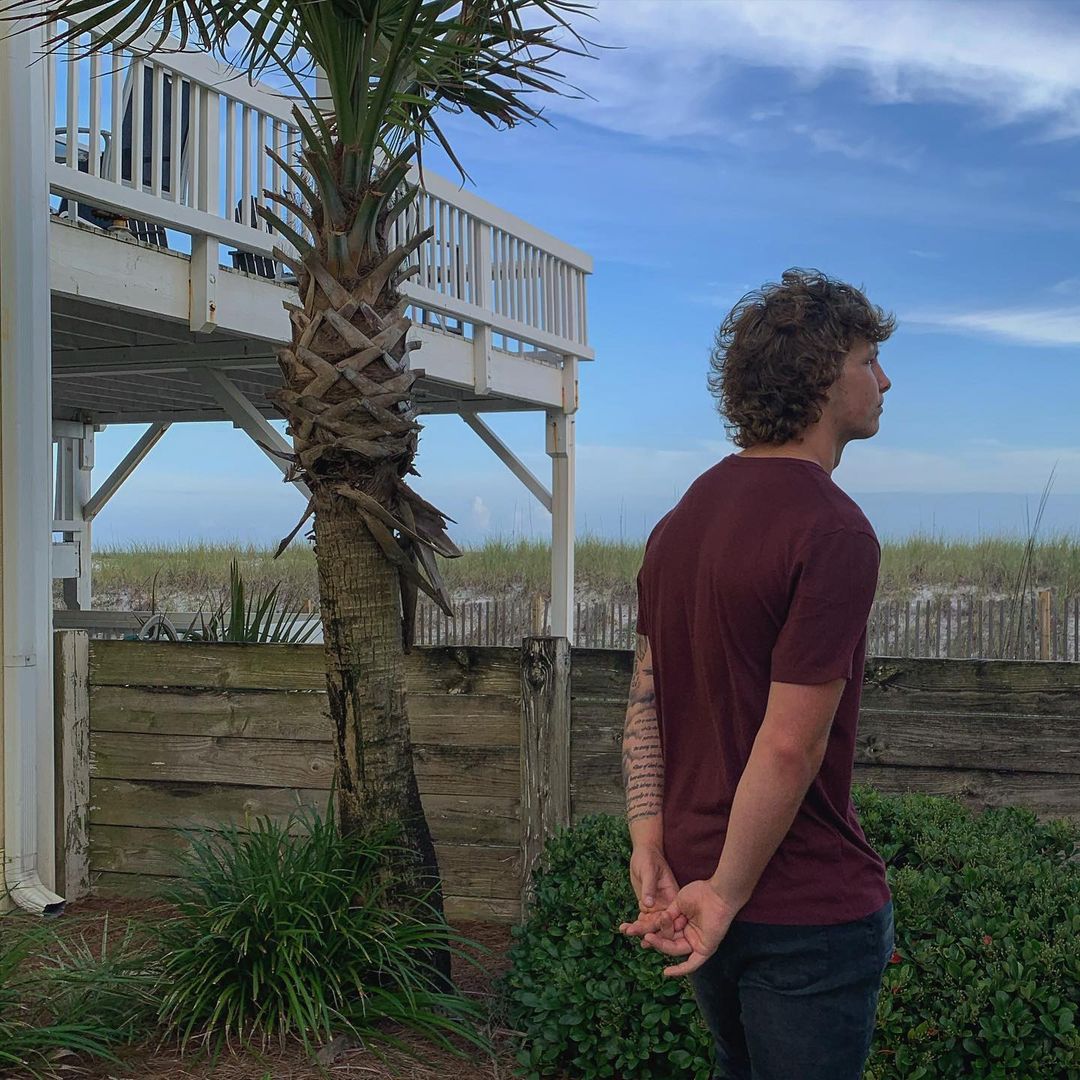 He even mentioned that Bagent has the Dan Marino look when he puts on his backward hat with the hair hanging out.
Similarly, Bears offensive tackle Darnell Wright said that Tyson has got his own little drip and is a pretty cool cat.
Tyson Bagent Kicks Off His Career
The Chicago Bears signed Tyson Bagent as an undrafted free agent, and made his NFL debut in a game against the Minnesota Vikings on October 15.
In a heartwarming gesture, Tyson spent approximately $9,010 to ensure that 55 of his closest friends and family could be present to witness his remarkable debut.
This financial commitment reflected his gratitude towards those who supported him and underscored the magnitude of the moment for everyone involved.
Furthermore, Tyson brought the town of Martinsburg, West Virginia, to the game.
According to figures from Spotrac, Bagent would bag a base salary of $750,000 in its first season, and his first nine grands were well spent.