Vernon is a well renowned American retired baseball pitcher. He has completed sixteen seasons in Major League Baseball (MLB) for the Pittsburgh Pirates. In the game, he batted and threw right-handed. And his height and weight were recorded as 6 feet 2 inches and 195 pounds respectively.
Moreover, Vernon Law made a contract for the Pirates as an amateur free agent in 1948 and later played for three of their minor league affiliates until 1950. 1950 was the same year when he was promoted to major leagues.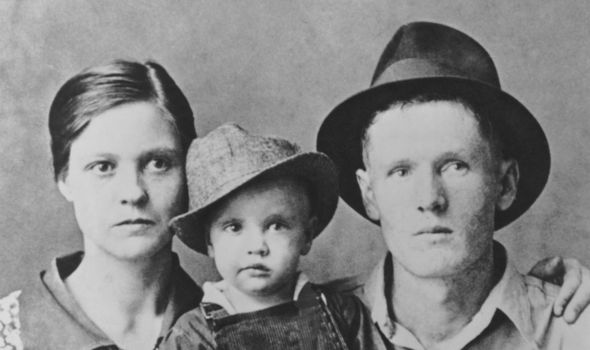 Following 26 quotes by Vernon Law are essential for a positive outcome.
"Experience is a hard teacher because she gives the test first, the lesson afterward."― Vernon Law
"That's what I think most players want to be remembered as, being a good competitor. Not being a guy who makes excuses. There are a lot of guys who make an excuse before the game why they're not going to win. And those guys are losers."― Vernon Law
"We had a lot of different personalities. Hoak was the straw boss. He just would not quit."― Vernon Law
"We just had a bunch of guys who liked each other, and we worked well together and sacrificed to win ball games. It was a real team effort."― Vernon Law
"Some people are so busy learning the tricks of the trade that they never learn the trade."― Vernon Law
6th of 26 Vernon Law Quotes
"I knew I needed to keep my nose clean and set the right example."― Vernon Law
"I got the nickname 'Deacon' because I didn't swear, didn't drink, went to church, and did quite a bit of speaking in other churches, youth groups, and so forth."― Vernon Law
"I played against a lot of guys, a lot of good players, and I remember those guys. They're friends now. They weren't then. You wanted to beat them."― Vernon Law
"I never chased around with the opposition or got too well acquainted with them, because when the time in the ballgame came up where I had to pitch inside, I didn't want to hesitate."― Vernon Law
"Sometimes you're going to be shoved into a corner, and even though it's against your principles, against the way that you like to play the game, you're going to have to protect your own players."― Vernon Law
"Nice people around Pittsburgh."― Vernon Law
"They couldn't sign me until after I graduated, but right after graduation day, I had nine different organizations there wanting to sign me."― Vernon Law
"Our whole family had been sports oriented. My dad had played a lot of semipro but never had any opportunity to do anything with it. Back then, he had to make a living."― Vernon Law
"You sign a contract, and you abide by the contract. And sometimes my turn would come around on Sunday. Even though I didn't like to play baseball on Sunday, it was my job."― Vernon Law
"It was a crazy series, 1960. The Yankees were predicted to beat us four straight. And on paper, we couldn't match them because they had better players. But we also had twenty-five guys that wanted to win, and we did everything we could to win."― Vernon Law
18 Motivating Joe DiMaggio Quotes
"We played on a sandlot all summer. There was no little league back then."― Vernon Law
"I liked Jackie as an individual. I felt bad about how he was treated. He's a better man than me by far."― Vernon Law
"I have nothing but all the respect in the world for Jackie Robinson."― Vernon Law
"I could not have taken what he took, sliding into second base and having a guy stand over you and spit on you, call you every name in the book. Believe me, for him not to respond, to ignore it and not retaliate, you can't say enough good about Jackie."― Vernon Law
"At 87, I have to keep moving because, if I sit down, you never know what might happen."― Vernon Law
25 famous Wade Boggs Quotes for success
"I wouldn't trade my life with anybody else. I played during the golden day of baseball, back when it was a game and when it was fun."― Vernon Law
"I had to go out and give my team a chance. I didn't want to be remembered as the guy blowing the World Series."― Vernon Law
23rd of 26 Vernon Law Quotes
"I said, 'Maz, if I hadn't screwed up that Game 7, you wouldn't be in the Hall of Fame.'"― Vernon Law
"I wanted to be successful enough that I'd have opportunities to talk about the church. I wanted people to listen whenever I talked about it."― Vernon Law
"Today, you hit .230, and you get a million and a half and think you're underpaid."― Vernon Law
"I haven't got enough sense not to pitch."― Vernon Law